Album Review
Orlando Weeks - A Quickening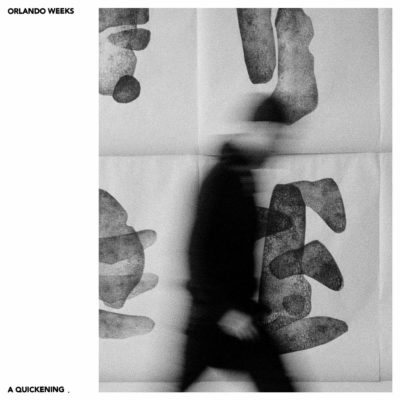 Nothing short of stunning.
Label: PIAS
Released: 12th June 2020
With 2012's exceptional 'Given To The Wild', The Maccabees set themselves apart from the pack. Securing a coveted Mercury Prize nomination, the album consciously jumped away from the frivolity of 'Toothpaste Kisses' and 'Love You Better', showcasing a darker, most atmospheric side. Following the band's amicable split five years and one album later, vocalist Orlando Weeks returns with 'A Quickening'. A collection of observations building up to the birth of his son in 2018, 'A Quickening' takes from The Maccabees at their most ethereal, all-but stripping out the guitar to create a swirling escapist dreamscape. Hinting at Radiohead's electronic output on 'In Rainbows' and 'The King Of Limbs', he delivers an all-encompassing sound that marries the anxieties of fatherhood with the unparalleled beauty of new life - not least on 'St. Thomas'', a heartfelt ode to the moment he first met his new-born son. Everything is underpinned by his stunning tones, given a huge space to breathe among the record's vast experimentation. On the brilliantly atypical 'Moon's Opera', somewhere between a lullaby and tribal chant, Orlando firmly demonstrates the range of his vocal ability - a constant across eleven tracks. Pairing this with sincere lyricism and soaring musicianship, 'A Quickening' emerges as Orlando Weeks' most personal record by far, and is nothing short of stunning.

Get your copy of the latest issue
More like this