Album Review
Denai Moore - Modern Dread
4 Stars
These are songs to dance to at the end of the world.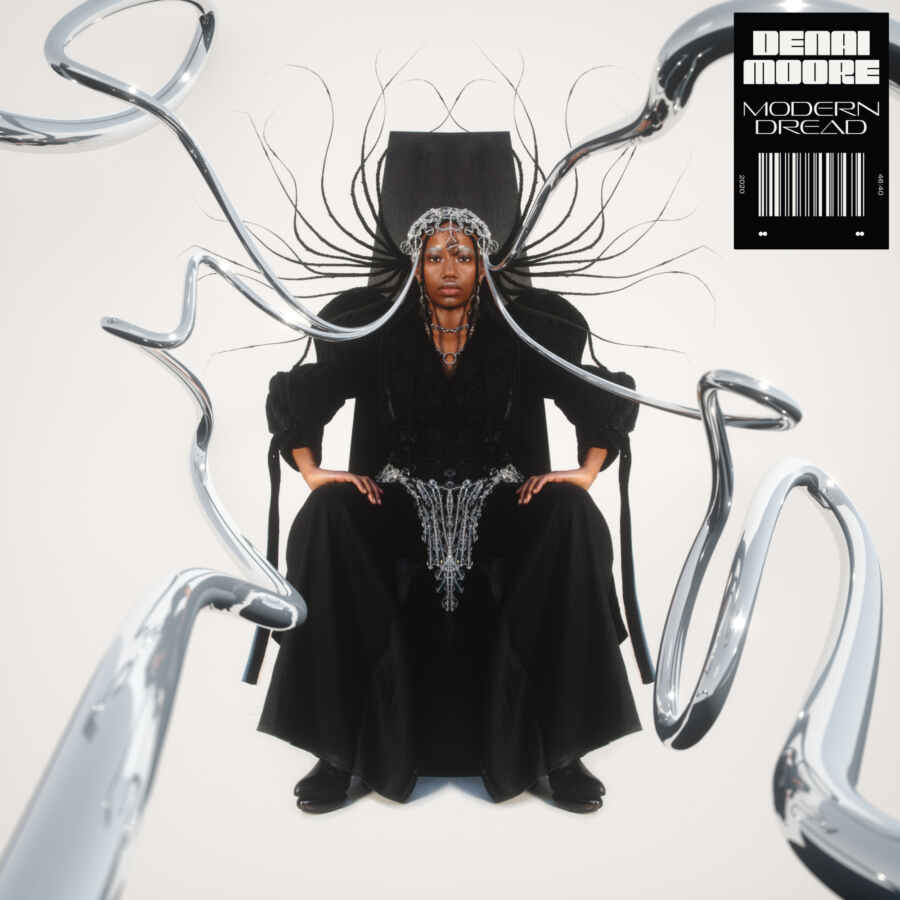 As a phrase that sums up These Uncertain Times™, 'Modern Dread' is a pretty fair encapsulation. For Denai Moore, it's a theme that's been much longer in the making, layering electronics into her deft and genre-less mix of ideas. At once punisher and protector, sheeny, metallic tubes of sound rise like buildings on 'Don't Close The Door' and 'Turn Off The Radio', weaving around skittering drums to frame her dystopian sky. On 'Motherless Child', she sings of solitude and displacement; the slinky, ominous beats of 'Cascades' only serve to heighten her lyrical turmoil. The urgency is obvious - these are songs to dance to at the end of the world.

But it's not all doom and gloom. For something designed to speak to the overwhelming sensation of panic and despair, it's a remarkably affirming record sonically, offering warmth to an electronic sound traditionally thought of as cold and distant. There's an abundance of certified spirit-swellers; 'Slate' sees her lend her voice to motivational mantra in a manner that will keep latter-work Paramore fans happy ("It's not how you lose / But how you repave / Forgive yourself / But know it's OK"), while closer 'Wishing You Better' shares a similar positive energy, recognising that although times may have been tough, we all have our own regrets and spaces to grow. For such an introspective record, it sure sounds like community - a portrait of an artist ready to lean into her fears.