Watch
Tiña release 'Golden Rope' video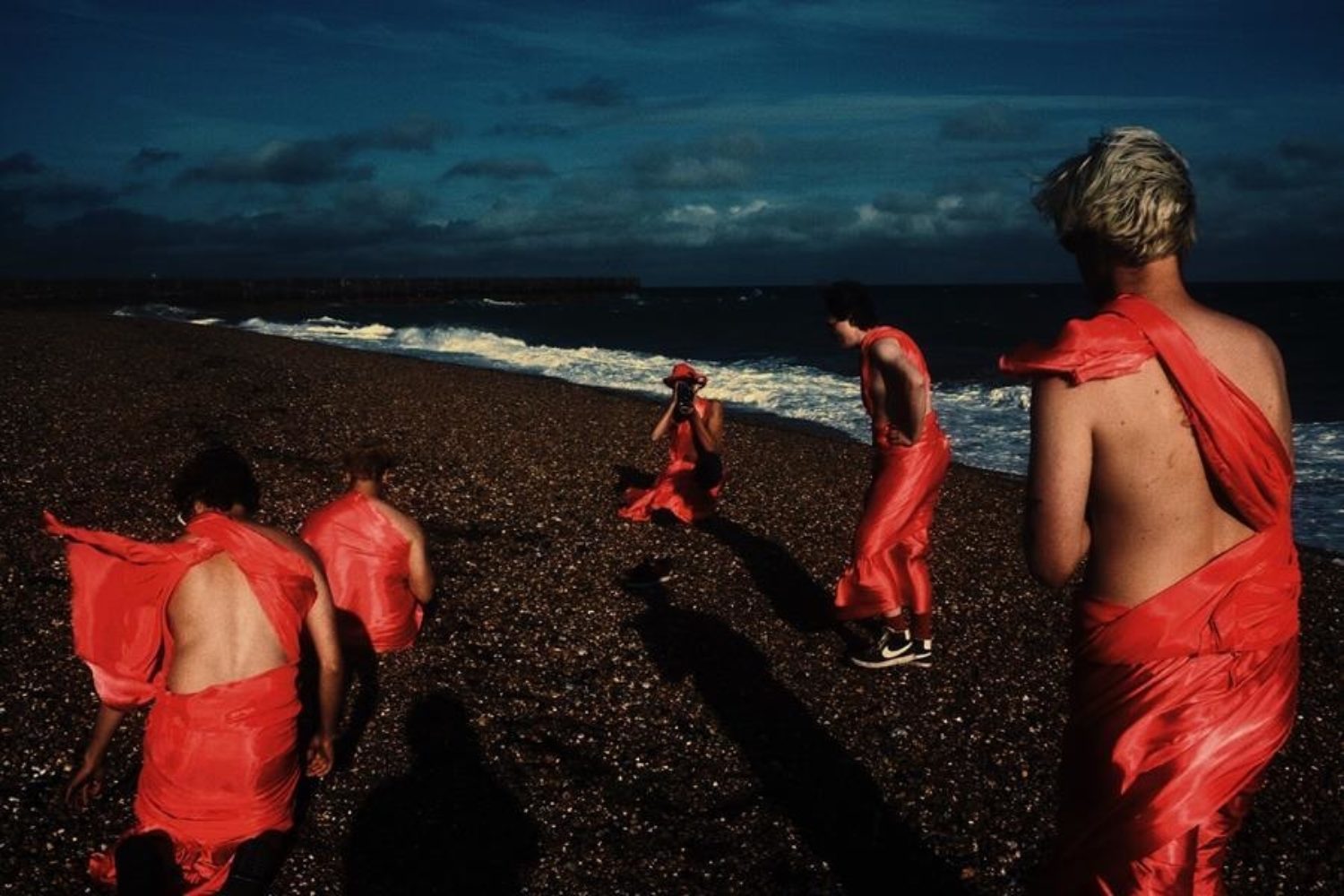 It's the latest glimpse into this band's forthcoming debut LP.
After announcing that their debut album 'Positive Mental Health Music' will be out on 6th November via Speedy Wunderground, South London's Tiña are unveiling brand new single 'Golden Rope' alongside its accompanying video.
Describing the themes of the single as "a cowboy gallop away from suicide on a horse named self-compassion", frontman Joshua Loftin adds of the video, "I took a pot of ideas and symbols from the band and rushed an idea together in the park under a tree. I tried to soak up the song on the walk there. It's a mix of things such as my personal practice in meditation, the feeling of nature's impression on me and then the everyday of smoking, drinking and being silly. It's kind of saying, you might meditate in a robe on the beach and later get drunk and smoke but you're still holy and beautiful regardless… don't forget that!"
Check out 'Golden Rope' and see the full album track list below.
'Positive Mental Health Music' Tracklisting:
1. Buddha
2. Rosalina
3. I Feel Fine
4. Rooster
5. Closest Shave
6. Growing In Age
7. New Boi
8. Golden Rope
9. It's No Use
10. Dip
11. People

Get your copy of the latest issue