Live Review
Sorry, Goat Girl, Connie Constance and more set Hackney ablaze at DIY's Big Bank Holiday Weekender
Live music - oh how we've missed you.
An impromptu cheer erupts from the crowd gathered at Hackney's Studio 9294 as Nottingham's Do Nothing kick into the opening line of set closer 'Gangs': "We're all back together at last". It's a celebratory moment in a weekend - a Big Bank Holiday Weekender, no less - that's packed full of them.

After a long, lonely, VERY quiet winter, the fact that DIY's return to live events (with a little help from our friends at Marshall) is one drenched in sun, on a glorious, vibe-packed long weekend, seems only fair. Congregating a baker's dozen of our favourite artists into the socially-distanced - but no less buzzy - venue, from the first growl of Saturday opener Fräulein's distorted, riff-laden take on the two-piece rock'n'roll canon to the final notes of The Vaccines singer Justin Young's closing Sunday night DJ set, the event is as close to a festival as we've been for a long, long time.

And, much like any good festival worth its salt, there's a sonic buffet on offer, with a delicious morsel to suit all kinds of tastes. Leeds post punks English Teacher offer up a twist on the genre, singer Lily Fontaine eschewing the current trend for deadpan vocals to provide something more vibrant (complete with a section of off-the-cuff Macarena-ing), while London's deep tan deliver a far more creeping, skeletal take on proceedings - all wiry guitars and minimal cool.

If there is a bigger party to be found than that at a Lynks show then we're all ears. Clad in a homemade red outfit that's part burlesque, part lampshade, the singer and their Shampoo-esque backing duo Lynks Shower Gel begin on the ground instructing the crowd to pretend they're Destiny's Child, popping out of the stage at the Super Bowl, before launching into a set of all-singing, all-dancing electro-pop anthems whose earworm status is second only to its capacity for endless one-liner lolz.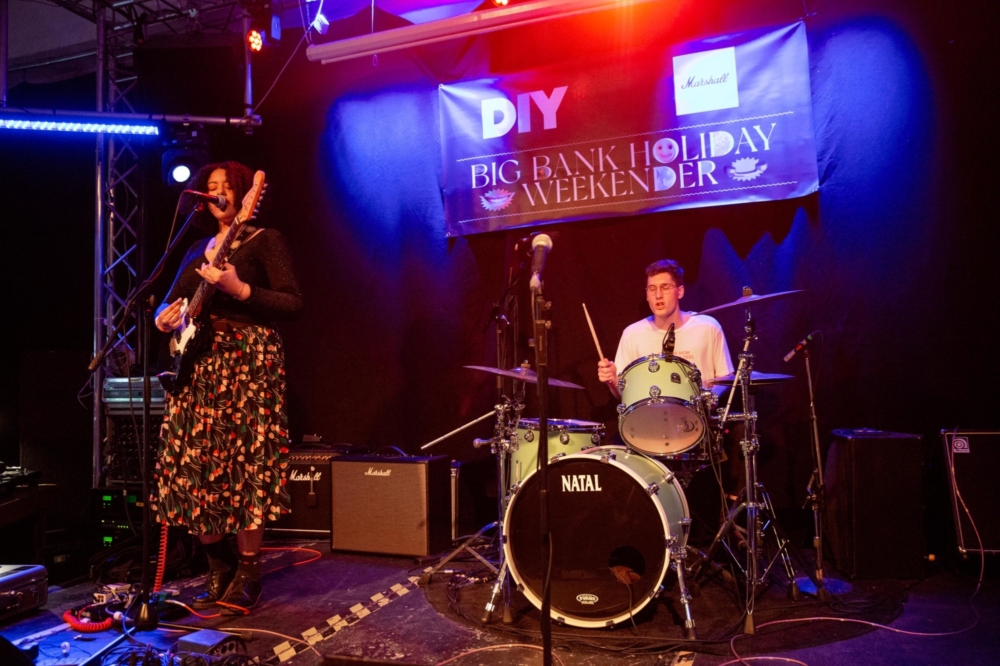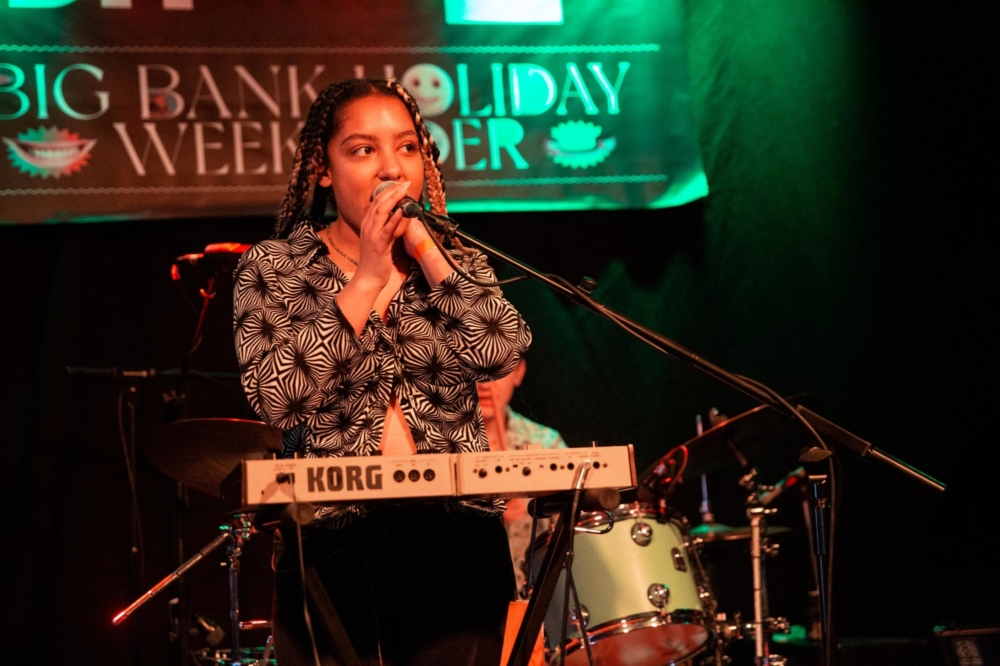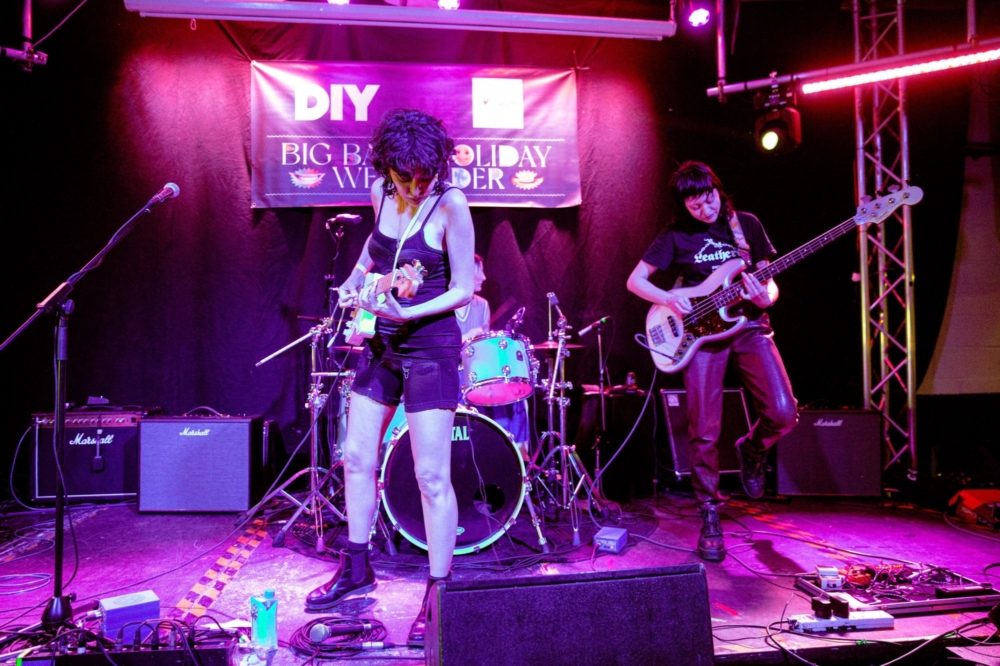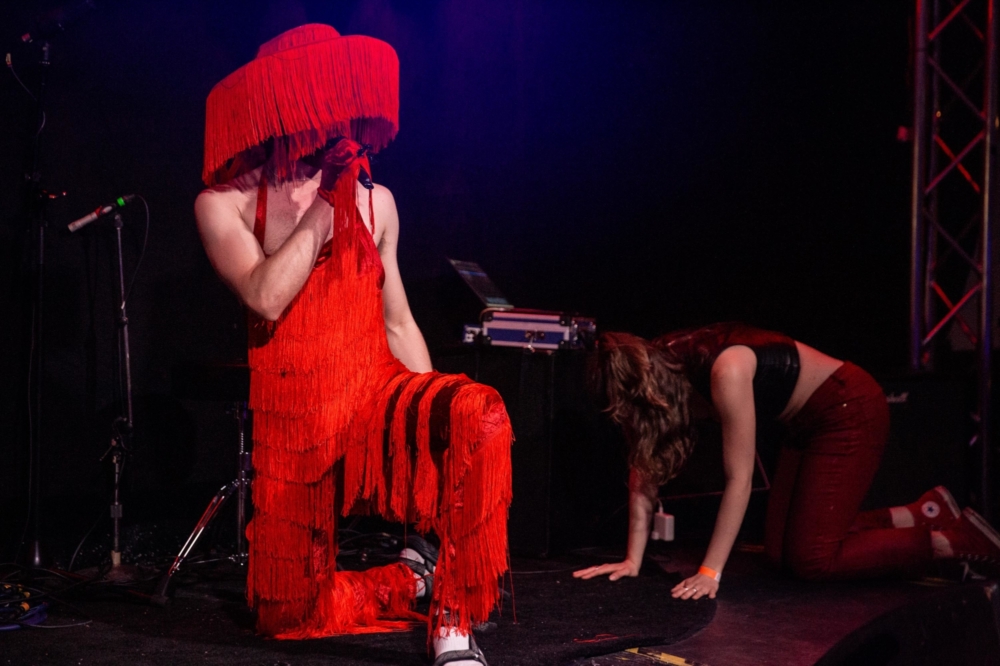 DIY Class of 2020 stars Talk Show have lost none of their vitriol since we first saw them on a stage, singer Harrison Swann barking vocals, nerves tensed like a wound up coil, whereas Connie Constance makes for a far cheekier presence: giving major 'Sucker-'era Charli XCX energy, her mix of pop smarts and playful indie sensibilities have the gathered crowd in the palm of her hand.
Rounding off Saturday, recent cover stars Goat Girl arrive to give recent second album 'On All Fours' a head-to-toe spin. Kicking off with the hypnotic swoop of 'Pest', the quartet - augmented by a clutch of additional musicians - run through the record in its entirety, dipping through the wonky bounce of 'P.T.S.Tea' to 'Sad Cowboy''s titular canter to a closing, meditative 'A-Men'.
There's no such calm from Sunday openers Gallus, whose magnetic/ manic (delete according to preference) singer Barry Dolan spends the set doing laps of the venue, stomping around the stage and unleashing a chunk of Glaswegian raucous energy into the afternoon crowd. Bristol's Grandmas House might have a singer (Yasmin Berndt) whose 50-a-day rasp firmly ticks the growling punk box but their message is positive as well as pissed-off - a righteous, riot grrl spirit flowing throughout.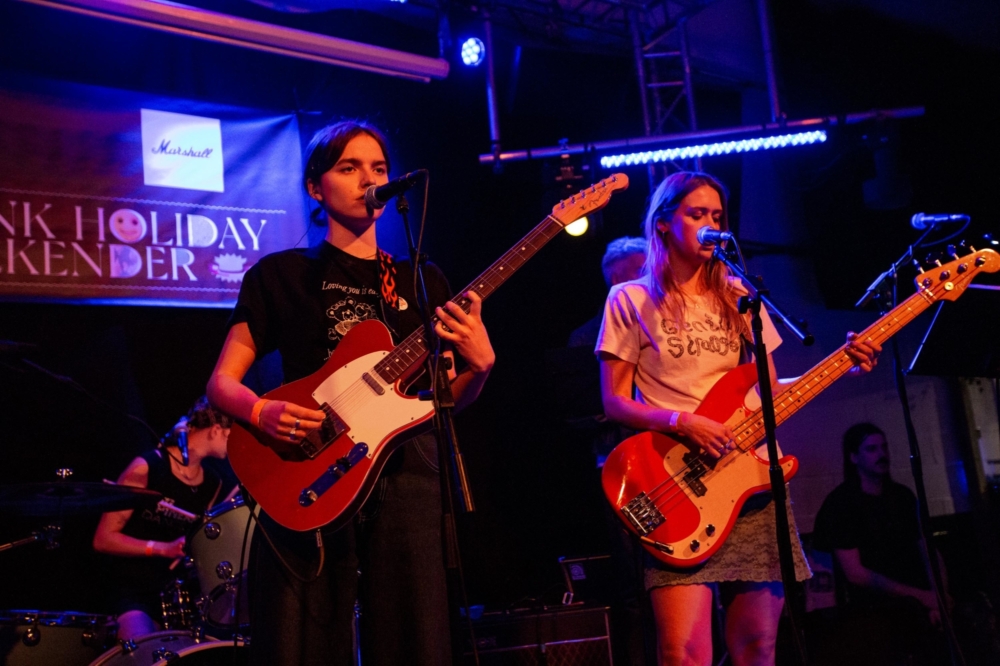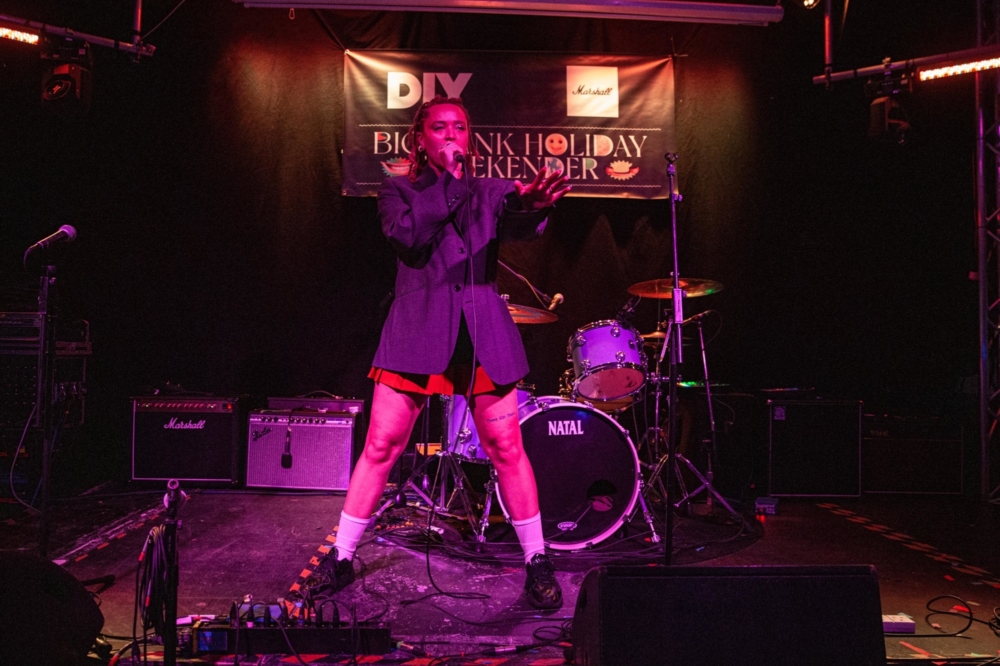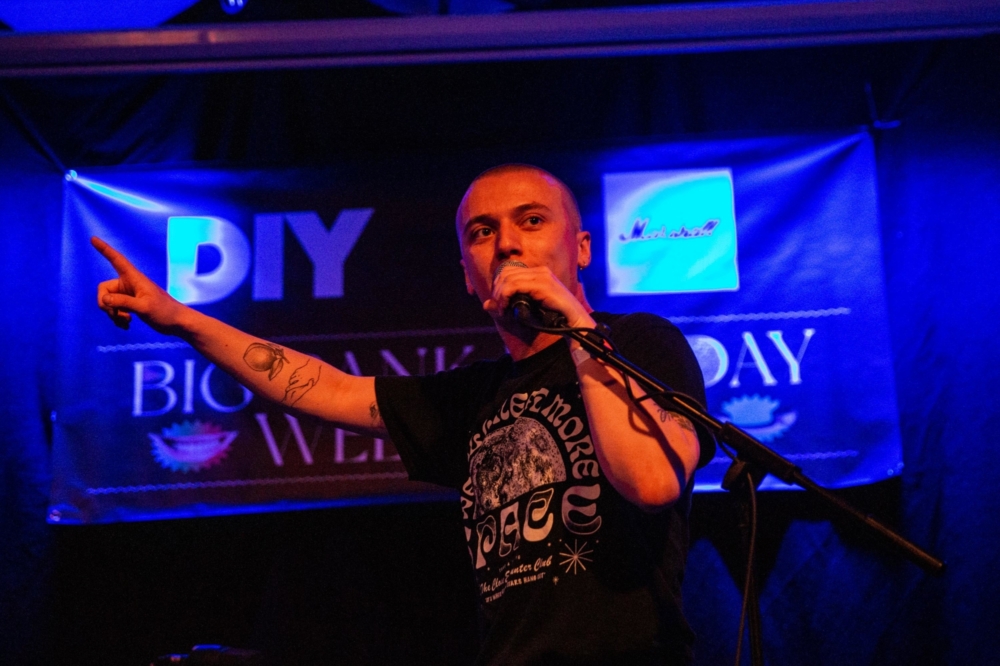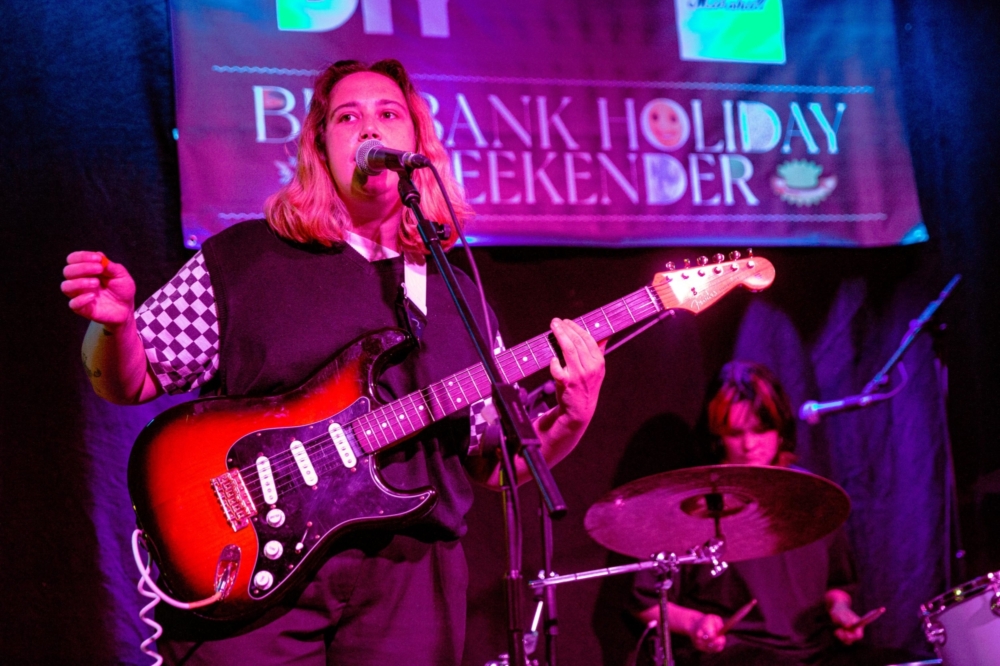 On Sundays (and, let's face it, every other day) Tiña wear pink - but it's not just singer Joshua Loftin's natty sequinned top that's drawing attention: bringing last year's debut LP 'Positive Mental Health Music' to life, the South London band's playful psych is a heady concoction of lolloping grooves and jamming wig outs. A suitably giddy precursor, then, to FEET, who come armed with a host of new tunes including recent banger 'Peace and Quiet'. They're still a party-starting live presence but the new songs are a step up, the shambolic energy of yore channelled into something a little more targeted and driving.

Before the aforementioned 'Gangs', Do Nothing have this year's 'Glueland' EP to navigate, the pulse of its title track and the more spacious throb of 'Uber Alles' weaving around the spikes of their older material to showcase a band truly fleshing out their sound in increasingly exciting ways.

And if there's a sound we've been waiting more than a year (!) to hear, it's that of Sorry's superlative debut '925'. Today, insanely, marks only the second UK show the band have been able to play since its release last April and, having been a permanent fixture on DIY's home stereos ever since, its wares sound even mightier for the wait. From the sleazy grind of 'Right Around the Clock' to a twinkling 'As The Sun Sets' to the strange prowl of 'Wolf', theirs is a set that slopes into darkened corners but finds weird and wonderful grooves in every one - and we even get a new song, helmed by guitarist Louis O'Bryen, as an added bonus. A perfect ending, no apologies necessary.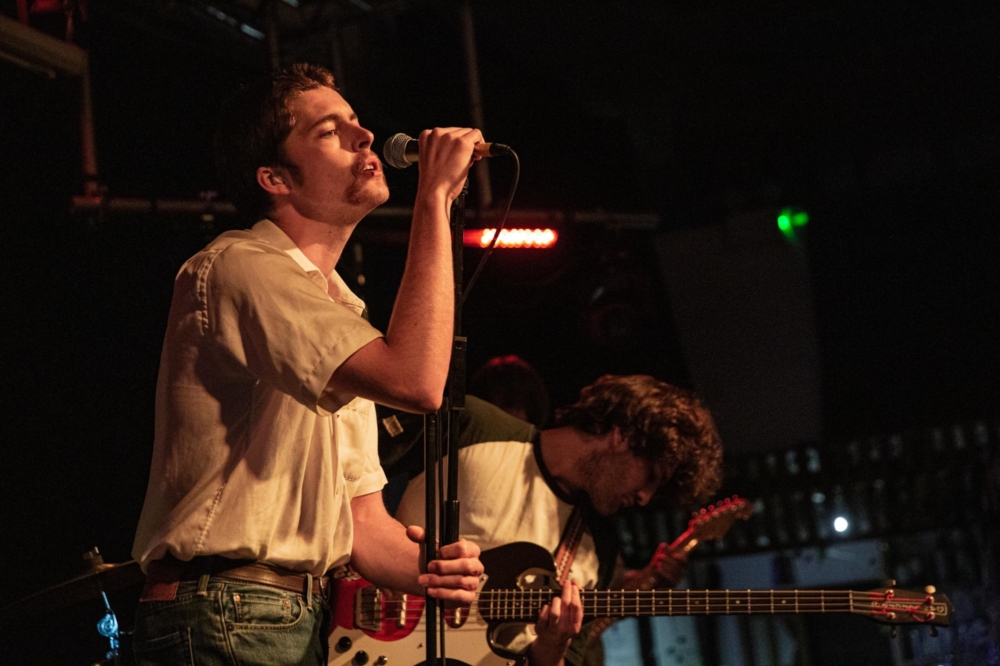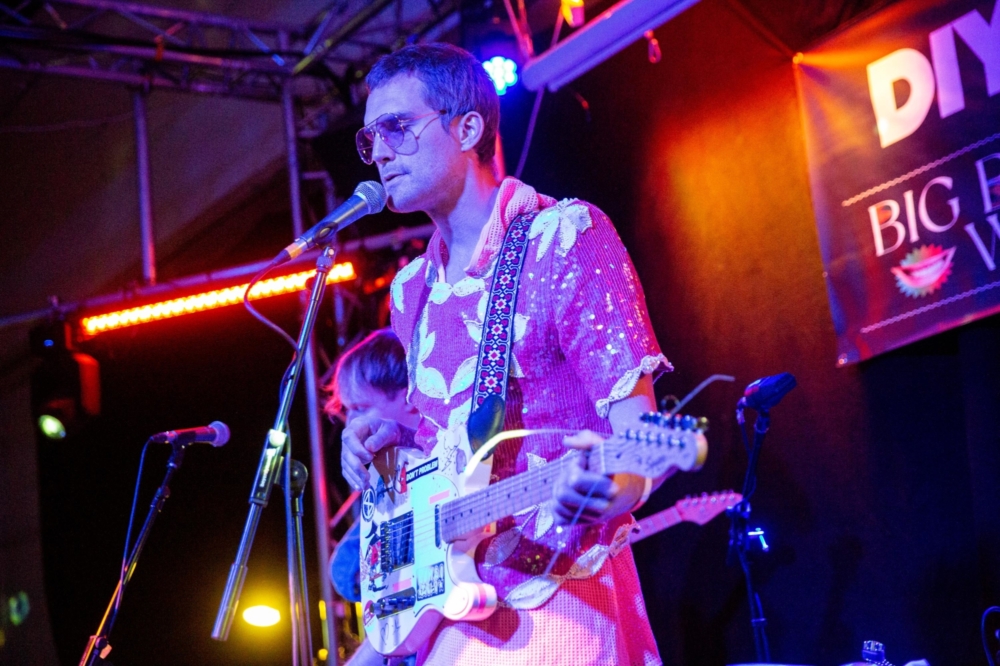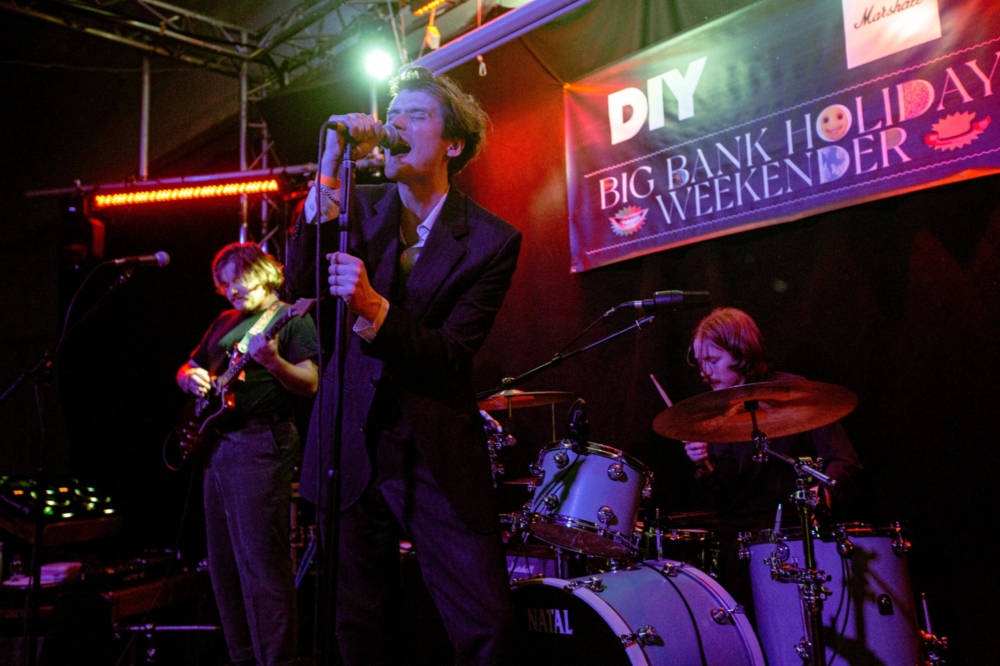 Get your copy of the latest issue
Read More