EP Review
Tkay Maidza - Last Year Was Weird, Vol. 2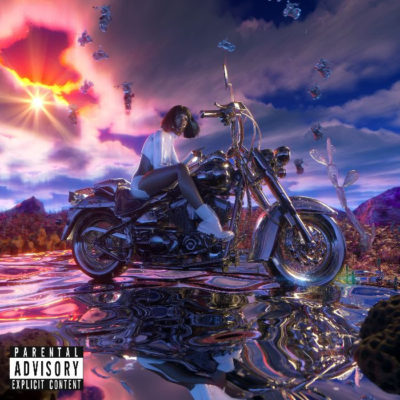 An unpredictable journey that outlines a clear framework of how weirdness can lay the path to greatness.
Label: 4AD
Released: 7th August 2020
When Australian-Zimbabwean singer and rapper Tkay Maidza penned the first volume of her 'Last Year Was Weird' trilogy, she had no idea what 2020 was about to serve up. Yet, although the second outing carries with it the powerful urgency that current times inspire, it primarily embodies the might of Tkay's continued musical self-discovery. Showing a greater flare for experimentation and rejecting many hip-hop and R&B staples in favour of a genre-crossing grit, 'Last Year Was Weird Vol. 2' channels the innovation of the likes of Missy Elliot on the unabashed 'Shook' and places it against the minimalist dancefloor ready '24k'. By the time the dancehall pop of 'You Sad' and the nostalgic groove of 'Pb Jam' rear their heads, the obvious inconsistency of the mixtape instead presents itself as imaginative confidence. That the EP arrives alongside a clothing line of the same name is testament to Tkay's wide-reaching ambition, a continued evolution of her all-round aesthetic. Together they mark another step in an unpredictable journey that, although yet to settle on a destination, outlines a clear framework of how – in the right hands – weirdness can lay the path to greatness.

Get your copy of the latest issue
More like this