Interview
Remi Wolf: "I wanted to extend the world of my EP into a visual one"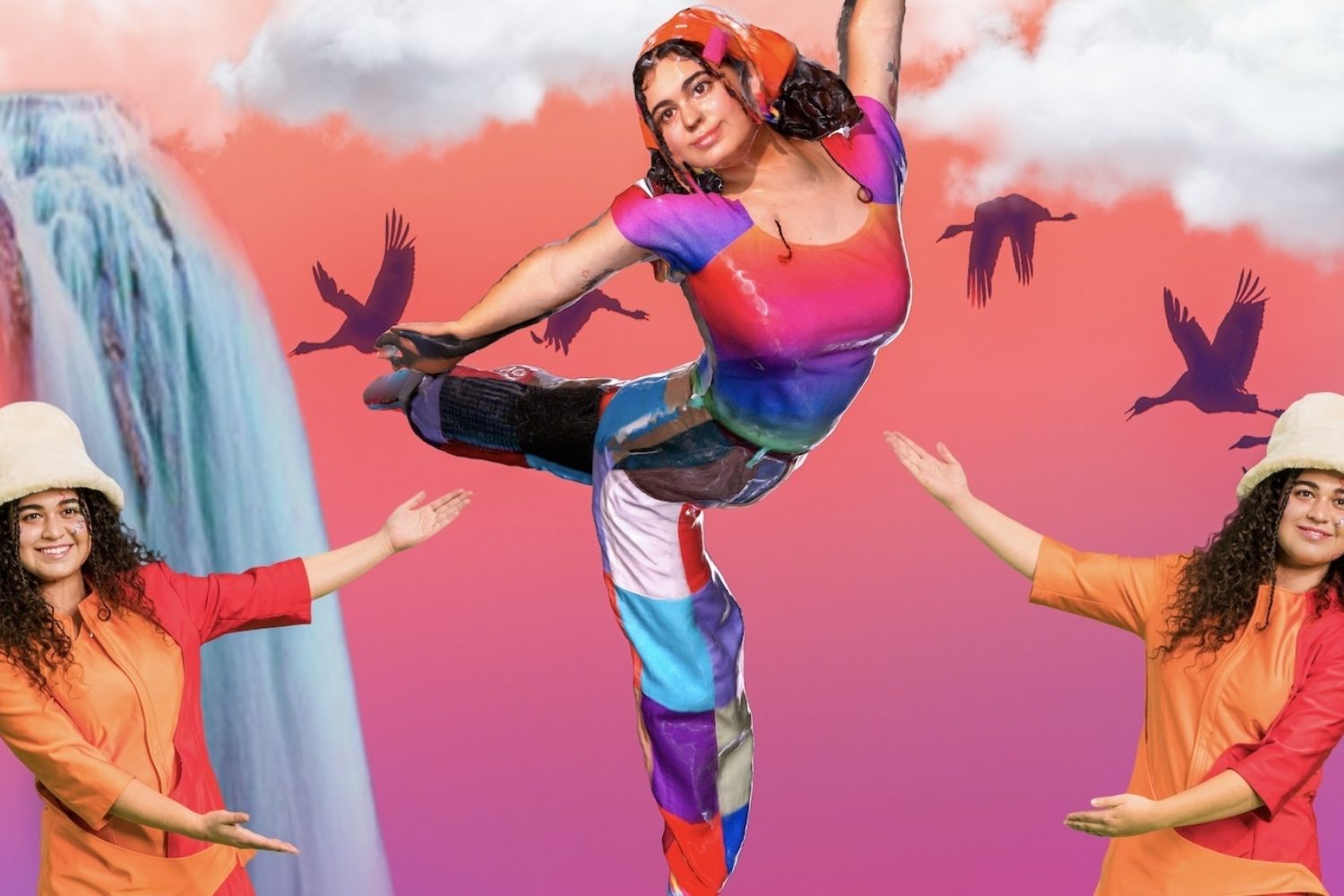 Bringing the sunshine of the West Coast to a 3D scanner near you.
"I figured out a way to interact with the audience by, like, getting all the cars to beep and flash their lights," explains California native Remi Wolf. She's speaking about her recent live show - an experience (or at least an experience with an audience) that only a handful of artists have been able to lay claim to since March. Sure, her view from the stage whilst hosting LA's first lockdown drive-in gig back in June was a sea of cars, but "it was super awesome to perform again" all the same, she says: "It was a scene. I'm sure people who were driving past were like, 'What the fuck is going on over there?!'"
The show was to celebrate the release of recent EP 'I'm Allergic To Dogs!' - a technicolour splash of sunshine-fuelled pop, or a "West Coast record for sure", as Remi puts it. The sum of a childhood spent listening to her mum's Prince and Stevie Wonder records, alongside a love of MIA ("she was a big one when I was younger"), classic rock, indie and more, the singer's list of influences is as eclectic and wide-ranging as they come. Namechecking everyone from AC/DC, Guns n' Roses and Tool, through to Porches, Whitney, Angel Olsen, Anderson .Paak and Kali Uchis, the result is record whose vibrancy and joy is palpable - and matched every beat by the full-on, technicolour visuals on which she collaborates with artist Agusta Yr.
"I wanted to extend the world of my EP into a visual one," says Remi. "We filmed the 'Woo!' music video together two weeks before lockdown started, and then we 3D scanned all my looks to make them animated. I had to film some 3D stuff here, so we set up a green screen and did some socially-distanced filming for 'Disco Man', but everything else was done prior to quarantine. We got really lucky with the concept in general, because we were able to extend the life of those characters throughout the entire visual landscape."
And while a planned trip to the UK had to be canned alongside the rest of music's 2020 touring hopes, Remi's been putting that time towards a full album. "I've had way more time than I would have had to focus on it this year. I've been writing a lot more rock stuff, and getting in touch with influences that I haven't really explored in a while," she explains. "So whether that be something that's super sunshine, or poppy, or more mellow - I'm really trying to figure out what my next step is in terms of my sound and what I'm trying to say lyrically."