Album Review
Jim-E Stack - Ephemera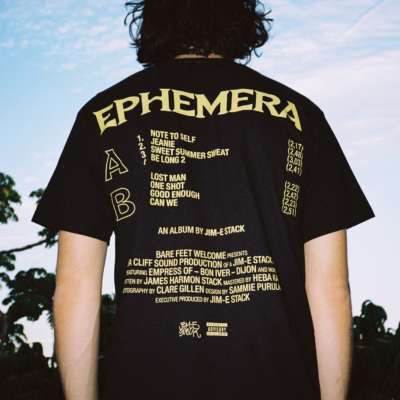 A shape-shifting and stunning record.
Label: AWAL
Released: 30th October 2020
Although you may not know his name, it's likely that you're familiar with Jim-E Stack's work. With songwriting and production credits on tracks by numerous faves - Haim, Charli XCX, Bon Iver, Dominic Fike, to name a few - he's had his fingers in many outstanding musical pies. So, it's no surprise that his latest album 'EPHEMERA' is an absolute experimental pop gem. And accordingly, it's feature-heavy, with pulsating glitchy 'BE LONG 2 ME' the only totally solo number here. Empress Of jumps on luscious soaring opening number 'Note To Self', while particular feature gems come in the form of synthy 'Jeanie' with Bon Iver, Octavian's sleek-as-fuck vocals on funk-leaning 'LOST MAN', and Brockhampton's Bearface providing his gorgeous R&B sounds on 'ONE SHOT'. A shape-shifting and stunning record, if you didn't know Jim-E's name already, it's time to wise the fuck up.
More like this