Watch
Oscar Lang shares new track 'Are You Happy?'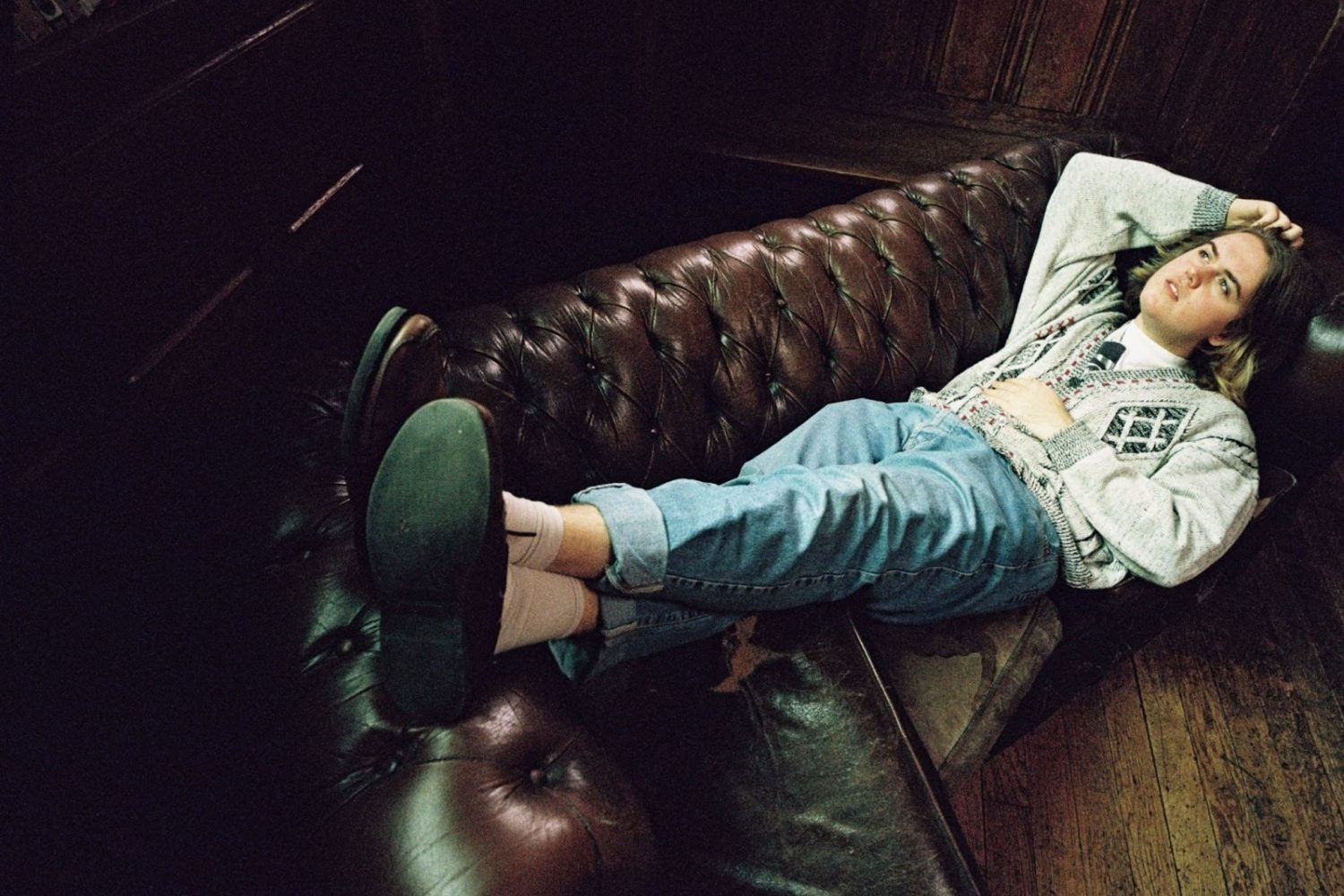 Photo: Jordan Curtis Hughes
Lifted from his upcoming debut album 'Chew The Scenery'.
With his eagerly-awaited debut album 'Chew The Scenery' arriving on 16th July via Dirty Hit, Oscar Lang is giving us the latest taste of what to expect, sharing new track 'Are You Happy?'.
"I wrote this tune about a mate that was having a really hard time and I wanted to let them know that I was there for them," Oscar explains. "I think it's important to reach out to friends and family when they're not doing great. It can be hard though, trying not to be too overbearing but I feel like this song is a great way of telling someone that you care about them."
Check it out now below.
'Chew The Scenery' Tracklisting:
1. Our Feature Presentation
2. 21st Century Hobby
3. I Could Swear
4. Stuck
5. Yeah!
6. Headphones
7. Write Me A Letter
8. Intermission
9. Are You Happy
10. Quarter Past Nine
11. Take Time Out
12. Final Call
13. Thank You
See Oscar live at the following dates:
AUGUST
14 - 110 Above Festival, Leicester
SEPTEMBER
25 - Dot to Dot Festival, Bristol
26 - Dot to Dot Festival, Nottingham
OCTOBER
19 - The Deaf Institute, Manchester
20 - Jacaranda Records, Liverpool
21 - Yellow Arch Studios, Sheffield
25 - Firebug, Leicester
26 - Komedia, Brighton
27 - The Forum, Tunbridge Wells
28 - Camden Assembly, London
DECEMBER
11 - Sonic Wave Festival, Birmingham

Get your copy of the latest issue