Review
Rebecca Black - Rebecca Black Was Here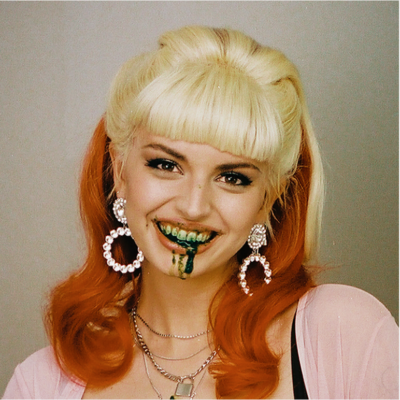 Summing it up in her own 'Friday' words: "fun, fun, fun, fun".
Label: self-release
Released: 16th June 2021
Ten years since "Gotta get down on Friday" was the only thing you'd hear regardless of whether it was nearly the weekend or not, Rebecca Black turned her accidental viral joke into a hyperpop banger, featuring genre legends Dorian Electra, Big Freedia, and 100 gecs' Dylan Brady, simultaneously reclaiming the track's narrative and showing that this time around she's doing whatever the fuck she wants. Debut project 'Rebecca Black Was Here' further cements this, re-introducing the new Rebecca as a blossoming hyperpop prodigy and finding the artist finally creating the music she's always wanted to make. Over these six tracks, Rebecca presents queer love songs with refreshing glitchy flair, driven by her crystalline pop vocals, à la PC Music's Hannah Diamond. Particular standouts come with the sharp 'NGL' which finds Rebecca in the aftermath of a relationship ("Tell your friends that you left me / If it makes sleeping easy"), bouncy pop ode to rekindling love 'Girlfriend' ("I'm getting back with my girlfriend / Ready to dive in the deep end"), and sparkling ballad 'Personal', which Charli XCX will probably be jealous she didn't write. Summing it up in her own 'Friday' words: "fun, fun, fun, fun".

Get your copy of the latest issue
More like this