EP Review
The Lounge Society - Silk For The Starving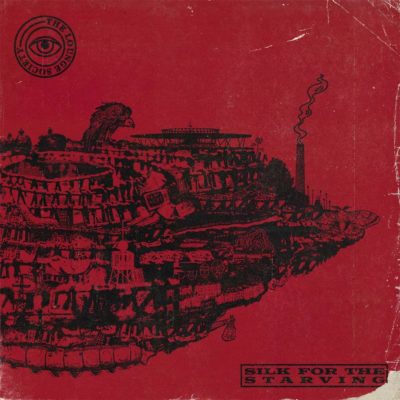 As ambitious as it is effervescently youthful.
Label: Speedy Wunderground
Released: 18th June 2021
The latest in a succession of acclaimed acts to emerge from Yorkshire's fertile valleys, The Lounge Society cannily utilise the limited time-frame of an EP to showcase the full breadth of their guitar-smashing trickery. 'Burn the Heather' takes on an Orielles-esque disco-rock, but fires it with a frenetic punk psychosis. The labyrinthine warp and weft of 'Television', inspired by the group of the same name, stops and stutters with blustering swagger, while 'Cain's Heresy' offers a true rock behemoth, chuntering at breakneck tempo before unleashing a transcendent psychedelic climax. As closer 'Valley Bottom Fever' burns through the last dregs of their adolescent chutzpah, The Lounge Society round off an EP of coruscating agit-punk that shoves two tobacco-stained fingers up the prideful nostrils of a corrupt elite. Vocalist Cameron Davey's lyrical venom on 'Silk For The Starving' is also worthy of note: brutal anti-establishment cynicism ("Genocide makes for good TV") roars across a record as ambitious as it is effervescently youthful, letting us know that for The Lounge Society at least, the world is their oyster.

Get your copy of the latest issue
More like this