Listen
Blood Red Shoes drop surprise EP 'Ø'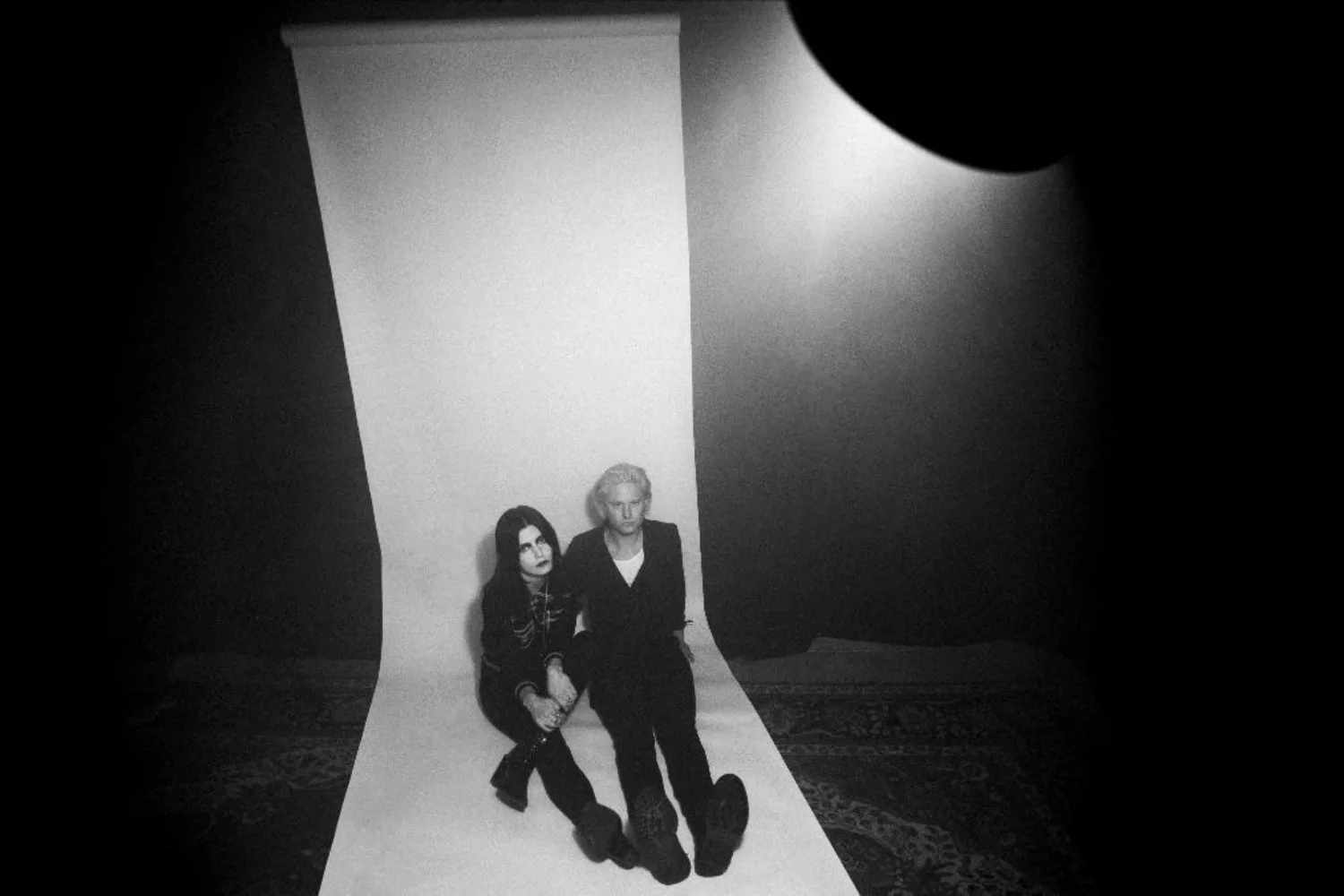 The band have also announced a full UK and European headline tour for 2022.
Following recent single 'A Little Love', Blood Red Shoes have released new surprise EP 'Ø'!
"Over the past few years we've really come to love and accept this about ourselves, and take pride in our outsiderdom, instead of seeing it as a problem or a weakness, or seeing ourselves as difficult," the band say, describing the EP as them "releasing our energies by jamming out good n loud and writing songs about psychopathic killers, about the grim reaper coming to get you in the night, about fear of intimacy, about those boring damn people who complain online 24/7 but never leave their armchair. It is us, being us, recorded, produced, mixed and everythingfuckingelse by us.
"We called it Ø because it's the symbol on audio equipment to invert the signal. The flip switch. When you push the Ø button, positive becomes negative and negative becomes positive. Which feels very us. And it also makes it quite difficult for people to know how to say the name. Which is also very, very….us."
Alongside the EP, the band have also announced a 2022 headline tour! Check out the full run of dates below.
See Blood Red Shoes live at the following dates:
JANUARY 2022
18 - Fleece, Bristol
19 - Rescue Rooms, Nottingham
20 - Castle & Falcon, Birmingham
21 - Academy 3, Manchester
24 - King Tuts, Glasgow
25 - St Dom's Social Club, Newcastle
26 - Chalk, Brighton
27 - Garage, London
29 - La Maroquinerie, Paris, France
31 - Epicerie Moderne, Lyon, France
FEBRUARY
01 - Stereolux, Nantes, France
02 - Le 106, Rouen, France
03 - Zappa, Antwerp, Belgium
04 - Vera, Groningen, Netherlands
05 - Melkweg, Amsterdam, Netherlands
07 - TV Pandora, Utrecht, Netherlands
08 - Muziekgietrij, Maastricht, Netherlands
09 - Gloria, Cologne, Germany
10 - Markthalle, Hamburg, Germany
11 - Metropol, Berlin, Germany
12 - Technikum, Munich, Germany
14 - Flex, Vienna, Austria
15 - Culture Factory, Zagreb, Croatia
18 - Aurora, St. Petersburg
19 - Aglomerat, Moscow

Get your copy of the latest issue