Album Review
Superstate - Superstate
4 Stars
Graham Coxon's naturally antsy pen lends just the right amount of discomfort to the atmosphere.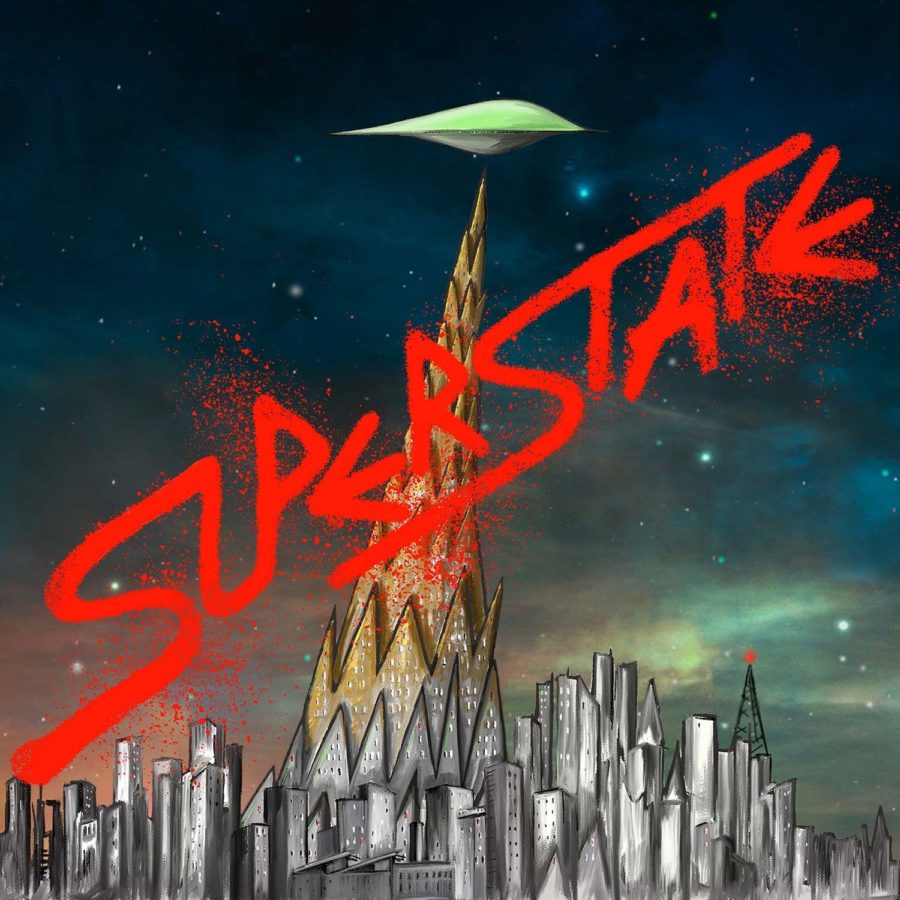 Released: 27th August 2021
Label: Graham Coxon
You never really know what you're going to get with Graham Coxon. Over eight solo records, several soundtracks and now this - a hyper-conceptual album and accompanying graphic novel - the Blur guitarist has veered between wilfully uncommercial abrasiveness, joyful pop hooks and everything in between; on 'Superstate', he takes another left turn. The most wide-reaching release to bear Coxon's name (or not - 'Superstate' is technically the name of the project), these 15 tracks dip into loose funk struts ('Only Takes A Stranger'), disco ebullience ('The Astral Light'), ominous dub tinges ('Bullets') and moments that are almost indefinable, like 'The Ball of Light''s bass-rumbling robo-futurism. With a cast of guest vocalists (including, at times, versions of Graham's own doctored voice), the result is something innately more grandiose than a traditional album; even without 'Superstate''s visual aid, the record propels you into its dizzying, sci-fi-indebted world. And though modern dystopias are ripe for the plundering right now, 'Superstate' lands at the more adventurous, idiosyncratic end - Graham Coxon's naturally antsy pen lending just the right amount of discomfort to the atmosphere.
As featured in the August 2021 issue of DIY, out now. Scroll down to get your copy.
More like this