A heft of new ammo for pint-flinging, moshpitting chaos on the dancefloor.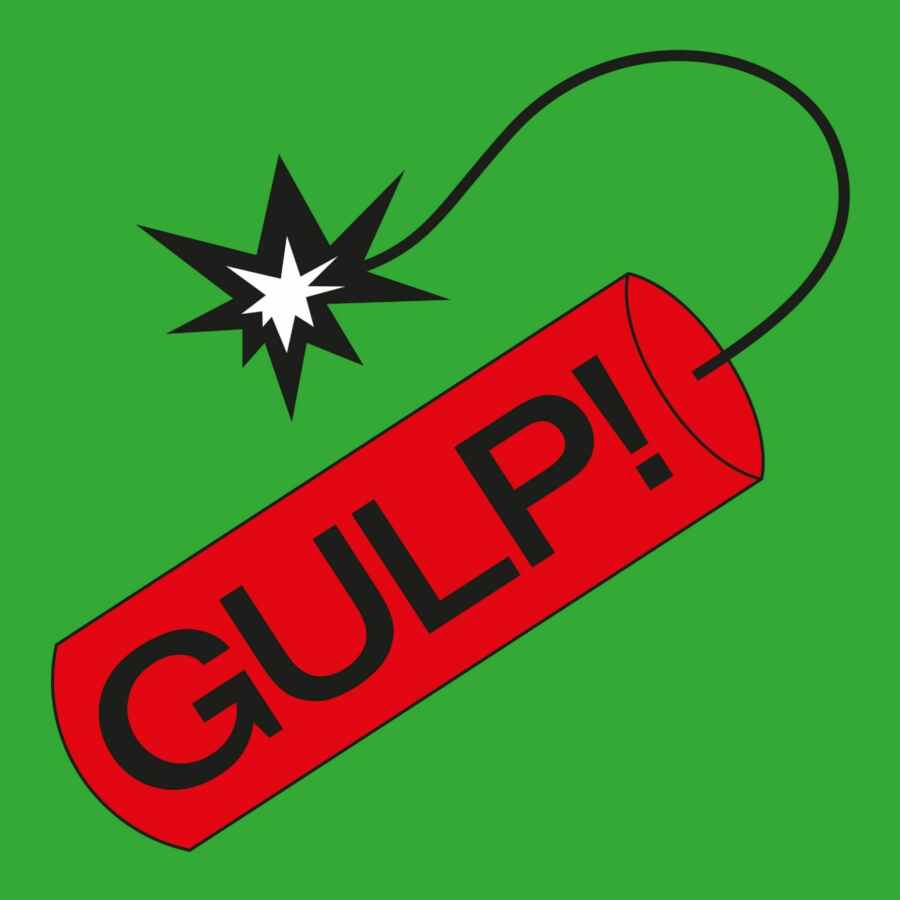 Cambridge-formed Sports Team have been brilliant at doing two things since they first emerged around 2018. One: weaving smarmy social commentary into a collection of incessantly hooky Britpop tracks. Two: drumming up their own hype like they'd keel over and die without it. These skills combined handily when it came to ramming their 2020 debut 'Deep Down Happy' up the album charts in a bundle-flogging battle against Lady Gaga's 'Chromatica' that ultimately earned them second place, but still felt like a victory for these six scrappy underdogs. The issue Sports Team have with album two, then, is that a big chunk of their charm from their early days has evaporated: Twitter banter plus the tunes to back them up earned them a shot at the big leagues; with the aptly titled 'GULP!' their own buzz is their biggest hurdle.
As second albums go, 'GULP!' is safe, shy of any vastly out-there twists or experimentation your usual guitar/bass/drums bands like to play with when budgets permit. If anything, it back pedals on 'Deep Down…''s bread-and-butter garage sound, sanding off the earworm choruses - the aspect that made that record so likeable - to be surprisingly dull in places. Take 'The Drop' which chugs forth apathetically but never reaches any such climax as its title implies, or 'Unstuck', which wiggles along like early Libertines but could do with being 20% faster to pack a real punch. The low is 'Getting Better' which does an injustice on its Actually Quite Interesting lyrics about life and death by pairing them with a schmaltzy Kooks-type arrangement.
But even on a bad day Sports Team are a lot of fun by nature and 'GULP!' adds a few bangers to the group's already chocka arsenal. It's impossible to sit still during 'R Entertainment' which finds singer Alex Rice at his most rousing, or 'The Game' which whistles by like a rush hour tube train. The woozy 'Cool It Kid' benefits from added Asha Lorenz (of Sorry) and shows the band can drop the tempo without being boring when they want to. Peppering in some glam swagger in the vein of Sweet's 'Ballroom Blitz', 'Fingers' is fab too, like a ticking time bomb ready to go off in future moshpits. And that's this record's saving grace: Sports Team are a band to be seen to be believed, in the flesh in the sweatiest venues or most golden fields, sun beaming down. 'GULP!' isn't Sports Team's number one-scoring album (that could well be still to come). What it does offer is a heft of new ammo for pint-flinging, moshpitting chaos on the dancefloor.