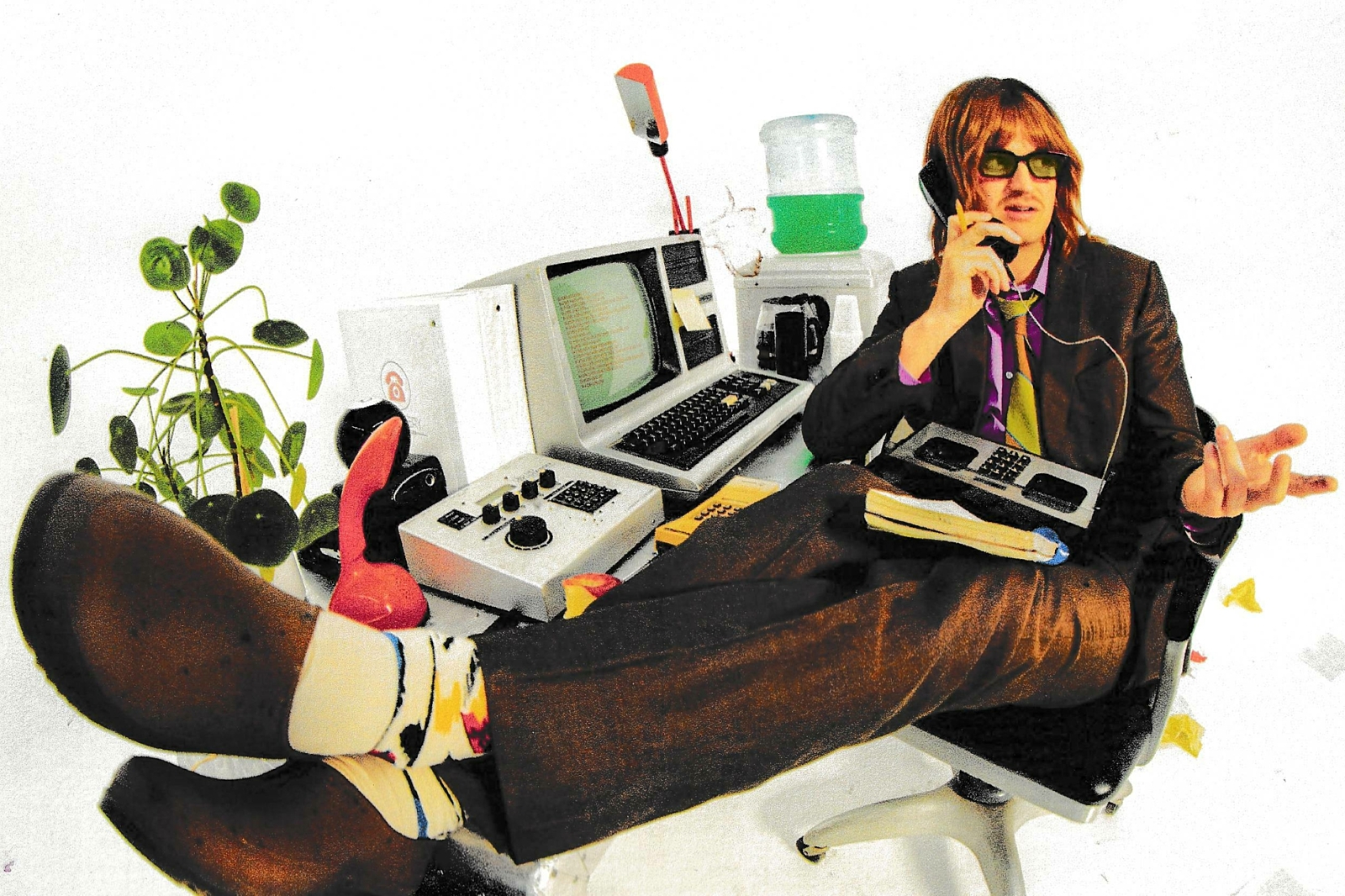 Whaddya Know, Djo?
Joe Keery's already won the hearts of the world on screen, and with second album 'DECIDE', his alter-ego Djo is aiming to do the same on the musical stage.
Joe Keery is explaining his alter ego Djo (pronounced Joe): the lank-haired '70s businessman in a big suit, wheeling through an even bigger Rolodex. "It's just sort of a vehicle for me to not have to be myself…" he suggests. Fans of the global superstar actor's musical pursuits will have become familiar with this version of Keery who first emerged last year ahead of the release of his debut solo album, 'Twenty Twenty', a psych-rock record that proved his musical chops.
"It started because the concept for the last album was this guy listening to this record as a pre-show ritual," he explains of the character. "And then it ends right before he goes on stage. But now it's kind of taken a different thing; I guess on stage it frees you up a little bit. I also really love like, David Bowie and those glam rock guys. So playing some sort of character allows you to be maybe a little bit larger than yourself. And it went hand in hand with also trying to take away any preconceived notions people might have because they see the guy from the show up there. I'm kind of always like, 'Is this something I still want to do or not?' But it's continued so far, and it's been fun to do."
The show Keery refers to is, of course, monster success story Stranger Things, in which he plays the loveable Steve Harrington. Steve is on hiatus right now, but Djo is back again for second album 'DECIDE' – 13 snaky synth-pop tracks that borrow from influences such as Daft Punk, Tame Impala and The Strokes. Whatever Djo does out of office hours sounds like a lot of fun.
Today, we're chatting with Keery over Zoom. He's in Rome, on a break from filming Finalmente L'Alba, a new Saverio Costanzo movie co-starring Willem Defoe and Lily James. There's no sign of his on-stage persona today: the wig's gone, and he's sat in his kitchen chomping on a cracker, sporting a Faux Real sweatshirt - merch for the English synth pop band who feel very much in both Joe and Djo's wheelhouse. His hair looks great.
"I grew up loving Daft Punk and more recently Parcels: those guys are really doing an interesting thing. Also L'emperatrice, I think that's how you pronounce it" - It isn't, but good try - "and so I've always loved the full body of sonic quality that synthesisers can create," Keery explains. "That was something I tried to include a little bit on the first record, but I was also really focused on writing a record that could be performed live. But when I took that limitation away on this one, it sort of opened the door to maybe be more influenced by those sort of bands."
'DECIDE' was made with producer Adam Thein who worked on 'Twenty Twenty', but this time the process was more collaborative, the pair crafting the songs together. The main difference between this record and his debut is the lack of guitars. Keery recently told GQ magazine that he found 'Twenty Twenty' to be "basic", so this time the synths are the star, all held together by some tongue-in-cheek lyricism and killer basslines. It's a record to move to, to fuel some fun.
But for someone who's constructed this bizarro stage persona and sings "Go fuck your mother" in a perfect falsetto, it's clear Joe is also a proper muso. He nerds out over the writing and creation of his tracks and, like many musicians, likes to talk about it at length: "I really love the layering and the arranging of music. It just brings me joy. Like when you have a drum beat that fits well with the bass part, and then you write a guitar part that complements it well, and a key part and it all sort of works in conjunction. Then you listen to it and it's just like, 'Oh, man, I just made that and it feels really good. So I just kind of got hooked."
"
I think art has lost a lot of mystery with social media.
Still today, there seems to be a general societal discomfort with actors releasing musical projects and vice versa - something that Keery is all too aware of. He considers where that comes from. "I guess it's like, 'Are you leapfrogging off this other thing that you do? And you know, you're entitled to an audience?' I don't think that'll ever go away. Which is OK, and something that I'll just have to…" he trails off. "I guess it also incentivises me to try to do it for the right reasons, because I really want to do it, because I like making music and because it's fun for me. If it isn't fun, I definitely don't think I would do it."
The poison chalice that is a fanatical teen audience for something entirely different makes it even harder to be taken seriously as a musician. Is the character and the oft-silly lyrics Joe getting in first, saying, "Guys I realise this is silly! Look at how I realise!"
"I think that you're probably analysing that correctly," he nods. "But personally, there's nothing I hate more than people who don't have a sense of humour or that take themselves too seriously. And so maybe it is like a preemptive defence mechanism for that."
Playing Lollapalooza this summer was a big deal for Djo. Chicago was his college town and the place he first started playing music seriously as part of psych-rock band, Post Animal. On 'DECIDE' track 'End of Beginning', Keery pays homage to the city: "When I'm back in Chicago, I feel it/ Another version of me, I was in it/ I wave goodbye to the end of beginning". It's a song that remembers a simpler time in life, before Stranger Things and the crazy furore that comes with being part of Netflix's most-streamed English language show.
"I wish I'd enjoyed it more in the moment," he says of the hometown-ish show. "I was just stressed about it. I feel like if you're in a traditional band, you're touring for three months or something like that, whereas we've only done these shorter stints. I feel like that's what we're missing, just getting into the routine of playing every night so you can relax a bit. I'm really looking forward to doing that – hopefully with this record."
He admits he hasn't quite got the live element for 'DECIDE' figured out yet. Shows to date have been composed of older material, but with a heightened drama on this album and less clear cut parts for a band to pick up, he's hoping to get the chance to put together – and master – a live show that does it justice.
Surprisingly as a performer, being on stage isn't the part of the process Keery loves the most. "I do definitely love it. There's a certain itch [that it scratches], like doing live theatre or something; it's fun to get up there and play this funky character. But my favourite part is the actual recording and writing, that's the most creative. The live shows can be stressful because you want it to be really good. I can be hard on myself in that way and have regrets about things that worked or didn't. I don't have that same regret with the recording."
That part, he's been doing a while. Pre-Djo there was a bedroom solo project called Cool Cool Cool and then followed four years in Post Animal, where he drummed and later played guitar and sang. He still credits his bandmates as his being his "best friends", but he left in 2019 when Series Two of Stranger Things was about to come out and it was clear his character was going to take more of a starring role.
"Oh, it was pretty simple to be honest with you," Keery says of the split. "The show was coming out; they were going on tour; I hadn't been playing for a while. Your life goes a different way, I guess? And yeah, when I played a couple shows with them, people would kind of come up and be like, 'Oh dude, you're in Stranger Things', and it'd be about that. So it kind of was clear that I had to go do this, and they were gonna continue to play music. It wasn't like a big dramatic emotional thing – I mean, it was emotional, but there was no drama. It's just kind of the way that it worked out. You know?"
Does he miss it?
"Always."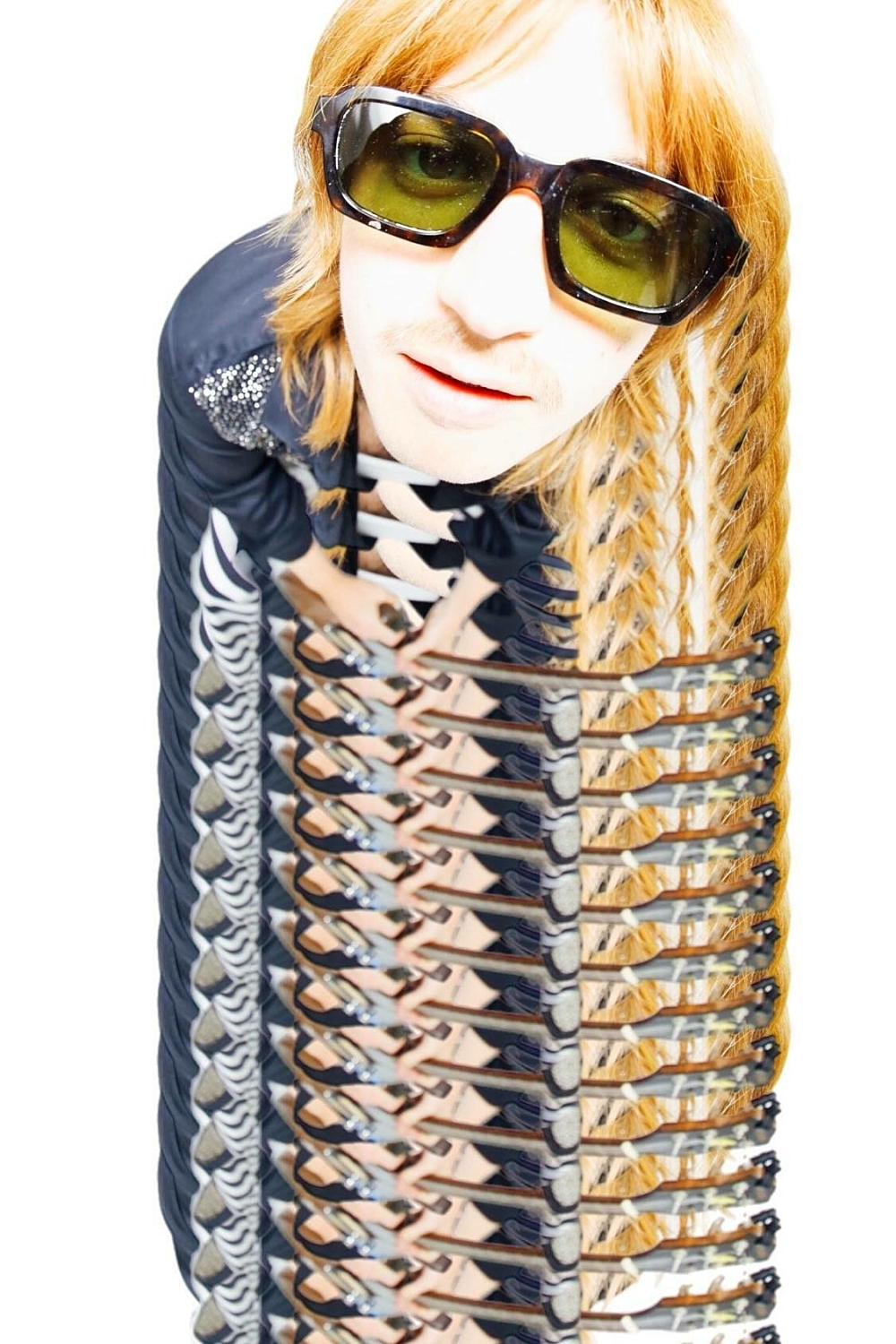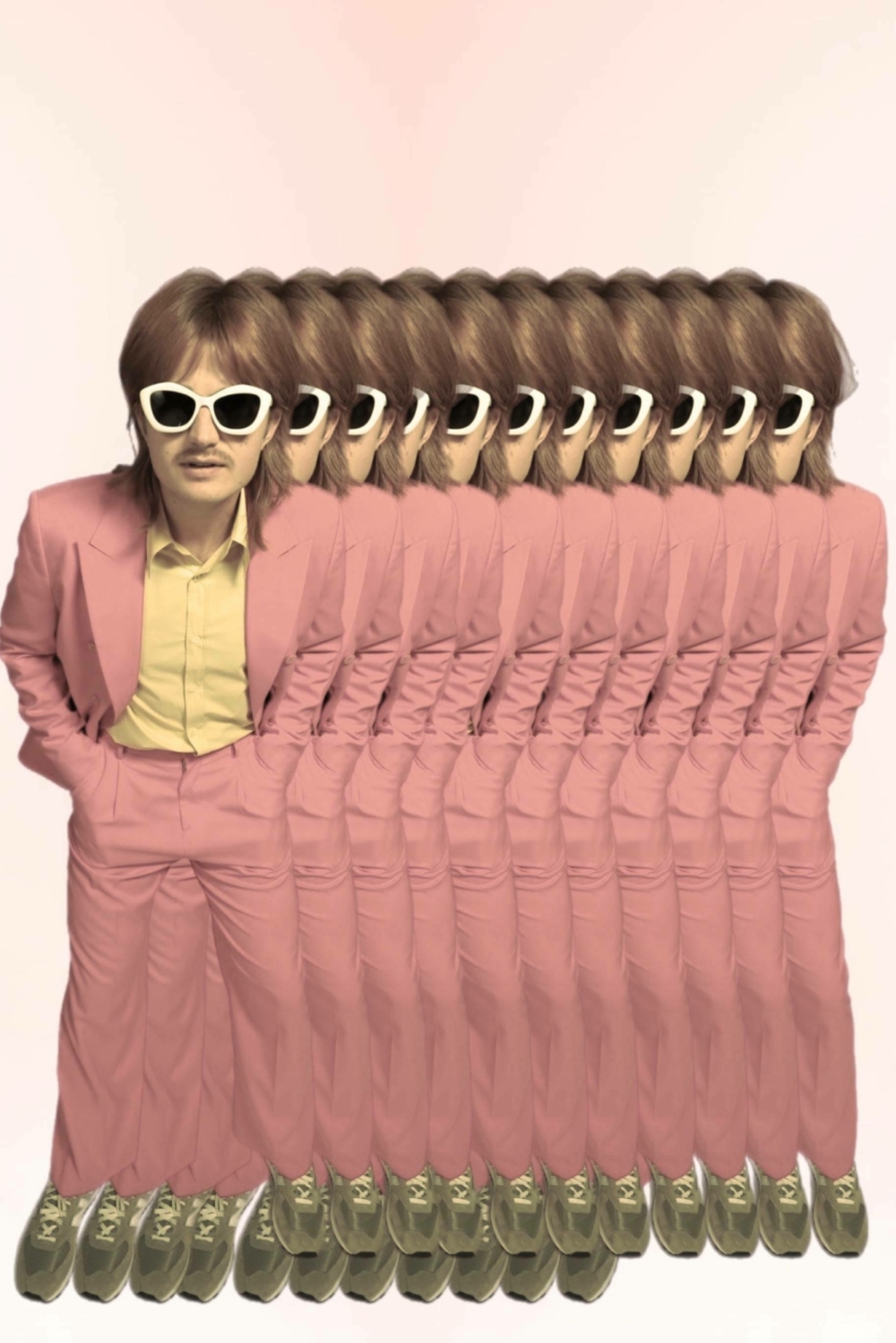 "
[Preconceptions] incentivise me to try to do music for the right reasons, because I really want to do it.
Keery grew up in Newportbury in Massachusetts. One of five kids and the only brother, his older sister encouraged him to get into acting and his parents were key in forging his obsession with music. "They were big fans of The Rolling Stones and Bruce Springsteen," he says. "I loved AC/DC and Led Zeppelin and classic rock bands growing up. But also School of Rock, man. I feel like that movie opened up a lot for me! There were kids in high school who played in bands who were the cool kids but I was a theatre nerd, so when I got to Chicago I was interested in meeting people who played music."
These days, as a fan of music, it informs his life in many ways. He admits he's not always the guy who's first to know about new bands but he has some trusty pals who keep him up to date. "My friend Adam just sent me…" he starts rifling through his phone. "What is that album everyone's talking about… 'Jennifer B'?"
"Yeah Jockstrap. It's so good. I had a really nice time listening to that."
He also uses music to inform his acting. "There's certain music that you grew up listening to that you have like, an innate connection to that is very deep inside you. It's like a smell or something like that," he says, "and that can be very powerful. Sometimes, if I'm working on a project and need to get myself in some sort of headspace, I think music is actually the best tool for that. Like, for example, 'Born To Run' is a song that for whatever reason makes me feel kind of sad. But it's a great song, one of my favourites."
Still scrolling through his phone, it seems Joe's been on something of a nostalgia trip of late. "Oh! I listened to the entire 'Parachutes' album by Coldplay recently. I haven't heard that in forever. My sister's here with me and we've been listening to a lot of Red Hot Chilli Peppers which is a band I loved in fifth grade. When you love something so hard when you're young, you look back and think, 'Oh I was a kid, I don't know why I liked it'. But the both of us – really spurred by her – have had a renaissance with Red Hot Chilli Peppers. It's just been fun. Kiedis is looking SO good for his age."
When DIY spoke to Joe last year, he told us collaboration was high on the agenda. He doesn't seem to have made much progress on that front yet, we note. "Well I don't have Instagram so it's really difficult to talk to people!" he laughs. "But it's something I'd love to do. I guess it's like dating; I would imagine you just see how it is to work with someone else and it either works or it doesn't."
Joe ditched social media for the same reasons most people ditch social media. "Somewhere along the way I realised that it was not making me feel so good, day to day. It was just lowering my self esteem, which I think it does to everybody," he admits. "It honestly feels more isolating than anything else. Maybe I'll get back on it and it'll be totally great, but for now it doesn't make sense to me. I think art has lost a lot of mystery with social media. I really appreciate it when an artist or an actor will take a break and let themselves be forgotten about and then come back with a new thing they've worked on. With the constant sharing and posting, we've lost a bit of that."
For his next record, Keery wants to keep mixing things up and surprising people. "I'd love to do something really different. I'd be interested to try and work in a more classic way, the way they used to make records, where you get into the studio and see it all the way through," he says, nerding out on production methods again. "I think when you're re-recording drums, and re-recording vocals, there's this messier handoff where you lose the thing that makes it original and unique. So I'd like to try and work in that way. Whether that means it'll be a more guitar-based thing, we'll see. It's difficult to predict."
But for now, there's 'DECIDE', and his mission for the album is as modest as Joe himself: "I want people to be sucked in for 36 minutes so that they forget about the rest of their day. Some people will be happy listening to it, some people will be sad. Some people will like it, some won't. But if it's captivating enough where they can play the whole thing from start to finish, then I feel like we did our job."

'DECIDE' is out now via AWAL.