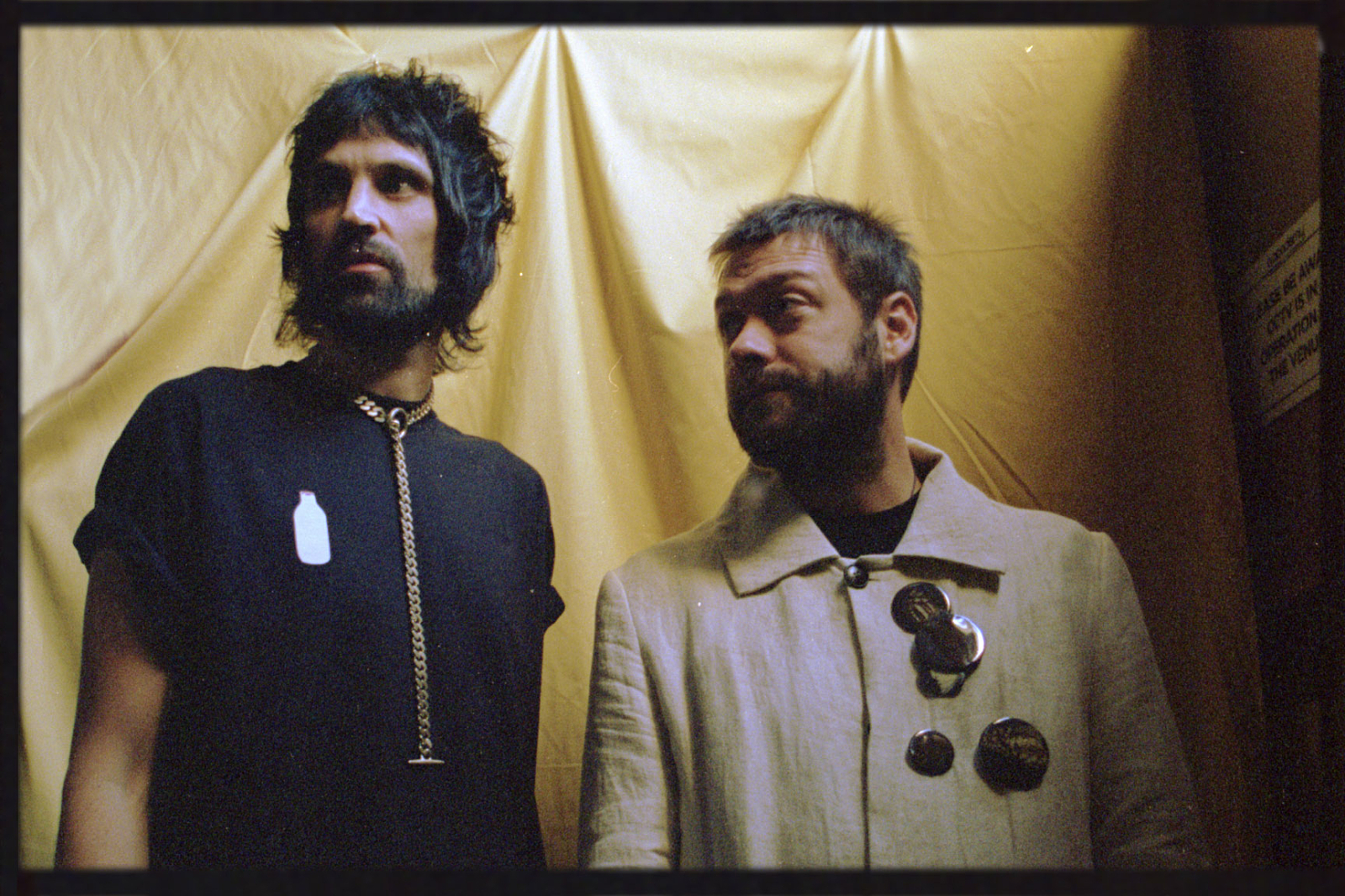 Kasabian: Forever having the last laugh
Much loved and misunderstood in equal measures, Kasabian are still the band your mother warned you about.
Back in 1998, when Tom Meighan was 17 years old, he stepped out onto the stage of The Shed in Leicester in front of a group of friends and family and began Kasabian's first ever gig as though he were headlining Glastonbury. "I remember hiding behind the stairs and then appearing like it was some fucking [arena]. That's the level my head was at then," he recalls. "It was all our mates in the crowd, so everyone's gonna tell you you're good. But we knew we were good anyway. We knew we had something special." Fast forward 16 years and four Number One records later to 2014, and Kasabian were headlining Glastonbury for real. This month, now with yet another Number One (current LP 'For Crying Out Loud') to add to the tally, they'll headline Reading & Leeds for the second time. Tonight, they're headlining Glasgow's TRNSMT to 50,000 people. Taking top billing alongside Radiohead and hometown heroes Biffy Clyro, theirs is the only day to sell out.
Undeniably, Kasabian are one of the biggest bands in the country, sitting in a top tier cohabited by the likes of Arctic Monkeys, Muse and very few else. It's a mountain they've scaled while being hit with endless criticisms along the way – for their lyrics, their ethos, their entire 'schtick'; surely no other band of their stature has received such a media mauling as Tom, co-conspirator Serge Pizzorno and bandmates Chris Edwards and Ian Matthews. But through it all, Kasabian have always had two indisputable weapons in their arsenal: a world class live show capable of silencing even the most po-faced of doubters, and a twinkle of the eye that suggests they're forever having twenty times more fun than any grumbling muso slagging them off. "We're a big band. We sell albums. People don't like it, that's the way it is," intones Tom, plainly. "We've never been arse-licked; we've grafted, me and Serge, to where we've got. Everyone hated us when we came out and we're still here. I don't regret any of [our choices]. It's all tongue in cheek, you know? That's the whole point, isn't it?"
Our whirlwind 36 hours within the Kasabian machine begins the night before at Glasgow's O2 Academy. The band have hired out the venue for a final rehearsal and, despite their flights from Estonia being cancelled the night before, meaning a time-consuming re-routing and a police escort to get them on a train to the city, they're trucking on regardless. Flight cases emblazoned with the group's logo fill up the venue and two delivery drivers bearing stacks of pizza boxes higher than their heads arrive to fuel the touring party; when the band appear just before 9pm, Serge recalls how he was bottled the last time they played here, requiring six stitches and leaving bloodied hand prints down the dressing room corridor walls. It's fair to say that almost everything in Kasabian's orbit is bigger and madder and more quote-worthy than normal life.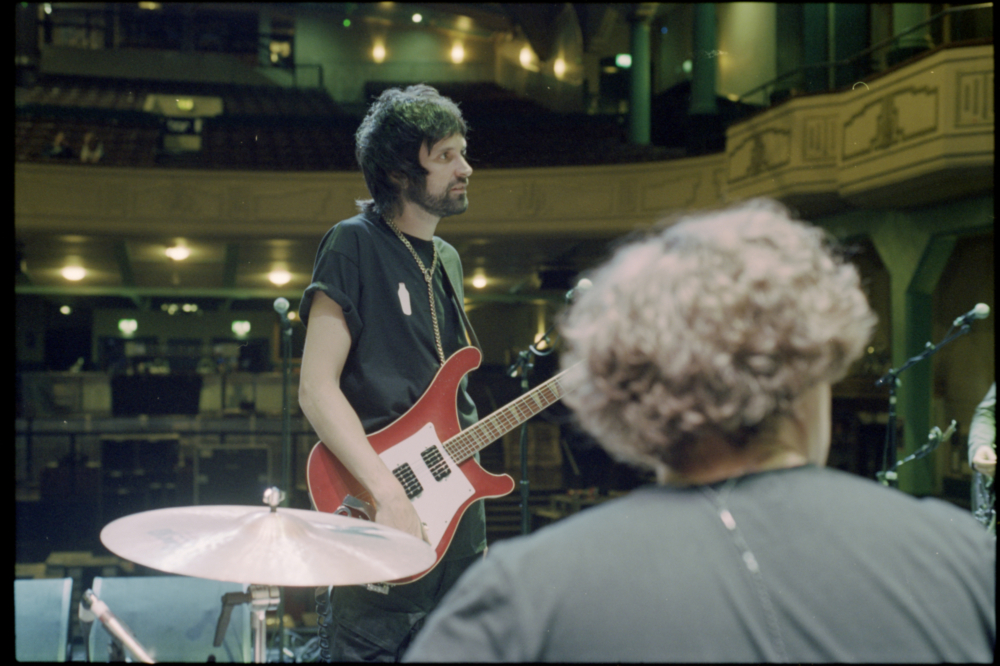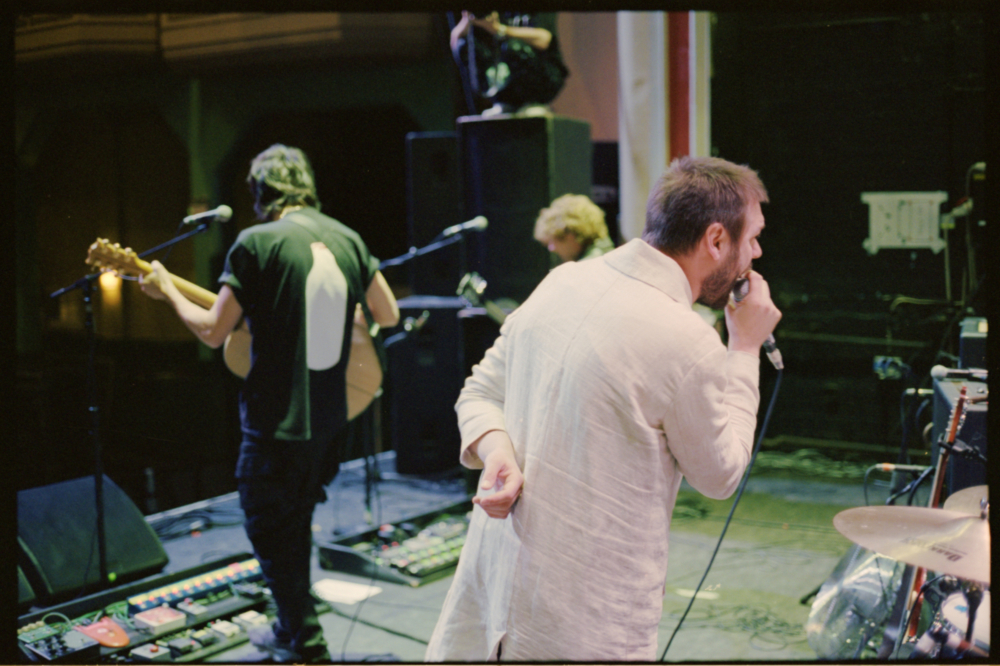 "
We're in on the joke, that's the thing that people don't seem to understand.
— Serge Pizzorno
Their reasons for tonight's additional run through, however, are impressively un-starry. Kasabian don't like to go into a gig cold - "We're trying to get this collective mass of people and take them somewhere, but if we have three or four days off, I feel like it takes half a set to get there," explains Serge. "Whereas now I think, well, we were here last night so we just carry on" - and so for two hours, on the eve of one of their summer's biggest shows, they play some of this decade's most hedonistic hits to a handful of non-plussed roadies in an empty room. There's possibly none more fitting a picture of Kasabian's strange dichotomy – excessive and purposefully ridiculous yet grounded and down to earth – than watching them blast through a live karaoke version of ultimate sesh anthem 'Fire' (Tom's ducked out by this point) to precisely no-one.

"The thing is though, we really care," enthuses Serge the next day, red roses stitched onto his tracksuit as he lounges with a cup of tea back in the band's country house hotel. "There's a responsibility when you're at the top of the bill to end the night on a massive fucking high, and we've built a reputation for that. Anyone who's indifferent to us and doesn't get it, misses the jokes and misses the point, they see it live and at the end of the gig they understand. It's really important to us that people go away thinking…" He pauses. "Well, we try and change your life."

While Tom bats away any mention of the band's detractors with the dismissive attitude of a man who genuinely doesn't give a shit ("Nah. Done it. Can't do anything else. Headlined Glastonbury; got six albums; probably do another 10 more. That's how it is"), Serge is more frustrated by people's frequent misconceptions of his band. It's indicative of the yin-yang personality types at the heart of the duo.


"
I go from Clark Kent to Superman. Bang - like that.
— Tom Meighan
In conversation, Tom is gregarious and hyperactive, with the attention span of a six-year-old on Christmas Day. He says exactly what he thinks and is already distracted by the next thing before you've even processed the answer. Serge, meanwhile, is a generous conversationalist, ruminating in depth on any topic he's given. On stage, Tom, says his bandmate, has been "exactly the same from day one. He was quite a powerful character [even] at school; he'd walk into the year area and you could tell his presence." Serge, however, has only more recently come to embrace the thrill of the stage. "I didn't feel the need to be Freddie Mercury - that compulsion some people have to perform," he explains. "But there was a moment when I realised I can just fuck about. I think about what I can get away with to make the other lads laugh in front of all these people. It's ridiculous standing on stage, so you should embrace it."

But while Tom and Serge might come from different angles, both have always been united in the pursuit of fun and playfulness, of keeping things just that little bit silly. During the campaign for 2014 LP '48:13', they performed backed by a series of flashing slogans including 'Free Deirdre' and 'Maggot Munch'. When they headlined Glastonbury, their only 'special guest' was pal Noel Fielding dressed as a cartoon vampire. Joyously irreverent, theirs is a humour entrenched as much in a Young Ones-esque tradition of eccentric British comedy as one of boisterous British bands. That's the bit that so many people seem to struggle with. "One of the most frustrating things is when people miss the humour. There's so much piss taking in everything we do," begins Serge. "We're in on the joke, that's the thing that people don't seem to understand." The oft-quoted stereotype, we suggest, is of Kasabian as a kind of real life Spinal Tap, dialling up the rock'n'roll cliché to 11… "It's that middle class, apologetic, broadsheet opinion," he replies, getting slightly rattled by the thought. "Kings of Leon: that's Spinal Tap. Kanye getting stuck on a fucking digger truck at Glastonbury: that's Spinal Tap. I mean, hearing Kanye singing Freddie Mercury out of tune at Glastonbury is as Spinal Tap as anything anyone else has ever done, so… it's rich, is what I'm saying. The parody and the ridiculousness of being in a band is all nonsense. It doesn't matter what kind of band you're in; it's all nonsense."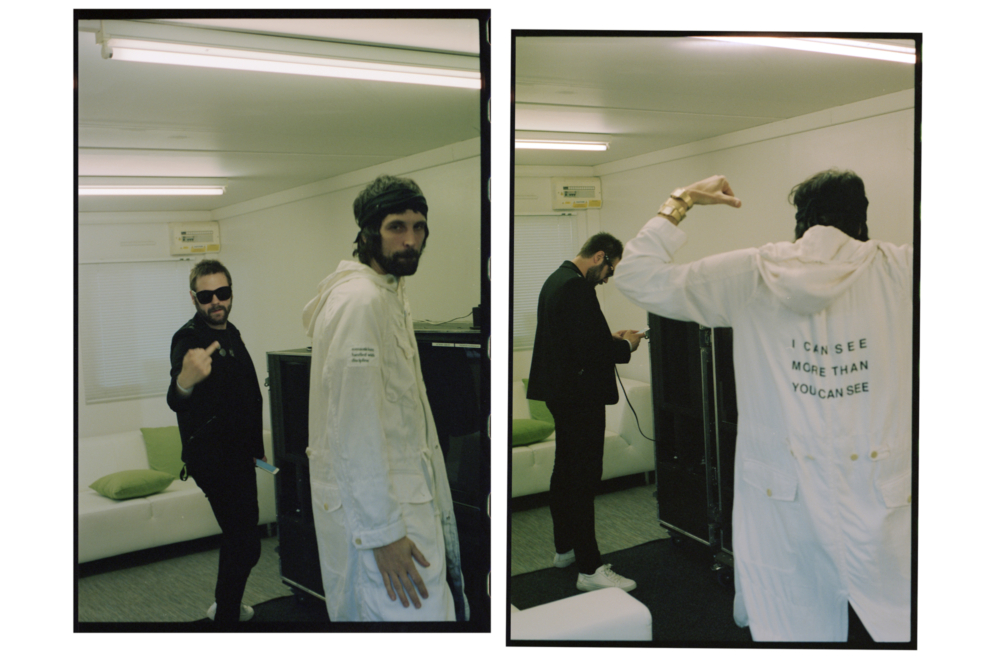 Back in the early days, around 2004's self-titled debut, Serge admits that Kasabian embraced all the "nonsense" rather a lot more. "We didn't think it was gonna last longer than one album, so we decided that we were gonna experience everything we could," he grins, with the look of a man who's seen a few detention slips in his time. "We'd turn up to festivals and just fucking go through people. Run in dressing rooms, off our fucking heads – honestly, we were so fucked. No-one liked us. We were just fucking horrible little shits, which was perfect. I love The Stooges and those kinds of bands… We wanted everyone to fucking hate us. It was great. It's all part of the show." If social media had existed back then, he notes, "it would have been disgusting".

Now, both Tom and Serge are fathers and in their mid-30s. Five albums after releasing the debut they thought would be their only record, they've settled into a space surprisingly far down the other end of the rockstar bullshit spectrum. Say what you want about the on-stage swagger and lairy bangers, but underneath it all Kasabian have kept remarkably grounded. "That's the thing, we're just not fucking like that. We live in Leicester with all our families and all our pals and that's because we saw through the fakeness from day one," Serge shrugs. "You could reel off the people who've turned into dicks and that's fucked them, but that's just not us. We saw through it. How can I write music for the people that I relate to if I'm not around them? 50,000 people aren't gonna relate if I stand around with a load of supermodels opening envelopes. No one gives a fuck about that guy."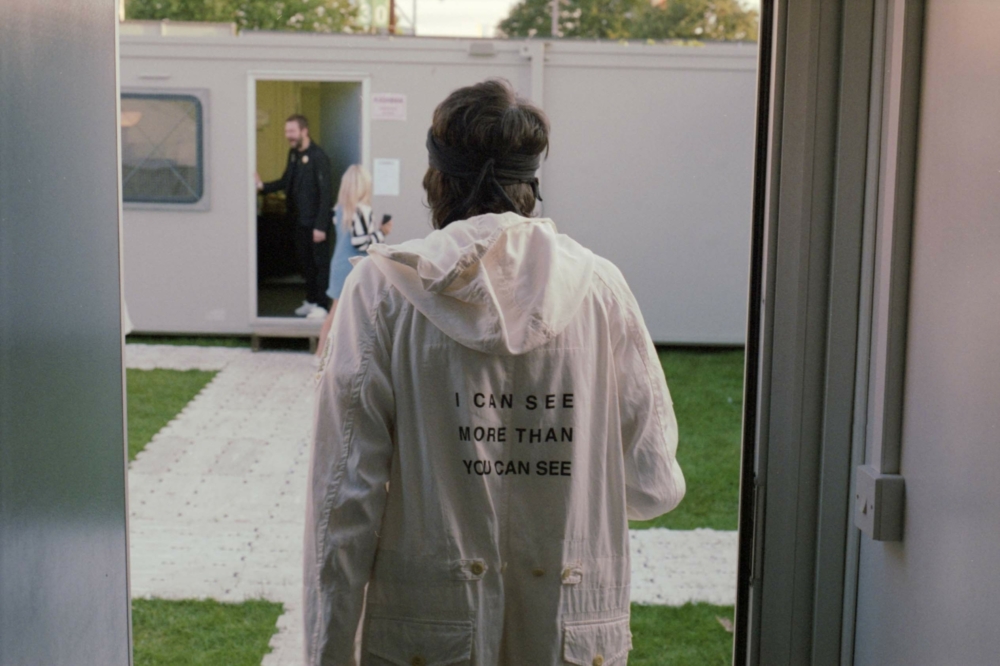 Cut to later that evening and 50,000 people are most certainly giving all the fucks. Having spent the hour before stage time blasting out Beatles songs and milling among a small and unanimously entertaining group of pals including Trainspotting legend Robert Carlyle and a perma-sunglasses wearing old friend only known as The Turtle, Kasabian take to the TRNSMT stage to a deafening roar. "It's about anticipation, it's like a boxing match," notes Tom about the build up to stage time. "We're like monkeys in a cage, and it's my job to rattle the cage. I go from Clark Kent to Superman. BANG - like that." The set, as always, is huge and cathartic and powerful; a 90-minute, all-consuming escape from reality that has the entire field uniformly losing their minds in unison. To paraphrase Serge's own words previously, even if you don't get it before, by the end of the gig you'll understand.

Off stage, enjoying a post-show beverage or two, we notice that Serge is wearing not one, but three identical gold Casio watches up his arm. The theory, he explains with that twinkle in his eye, is that casually observed on stage, they'll look like a standard bit of bling. "But then when you look closer…" he chuckles, with a wink. It's exactly the kind of weird and wonderful thought process that characterises the songwriter and his band of childhood pals. Some people will scoff and chalk it up as another example of the band's rockstar buffoonery, but Kasabian have always known it's far more fun, having a laugh down here with the people. "I genuinely just think life's too short," smiles Serge. "The odds of any of this happening. I mean, just to be born in this country alone, you're already dreaming - then to have the life I've had. So I figure, I've been given this, and I can't explain why, but man, I'm going out in a blaze of glory. And I figure if I worry and hide, then what a waste. I'm gonna have the fucking time of my life on that stage. I'm gonna have it so big. And maybe that's what people see in us? Like, you know what? They're living it."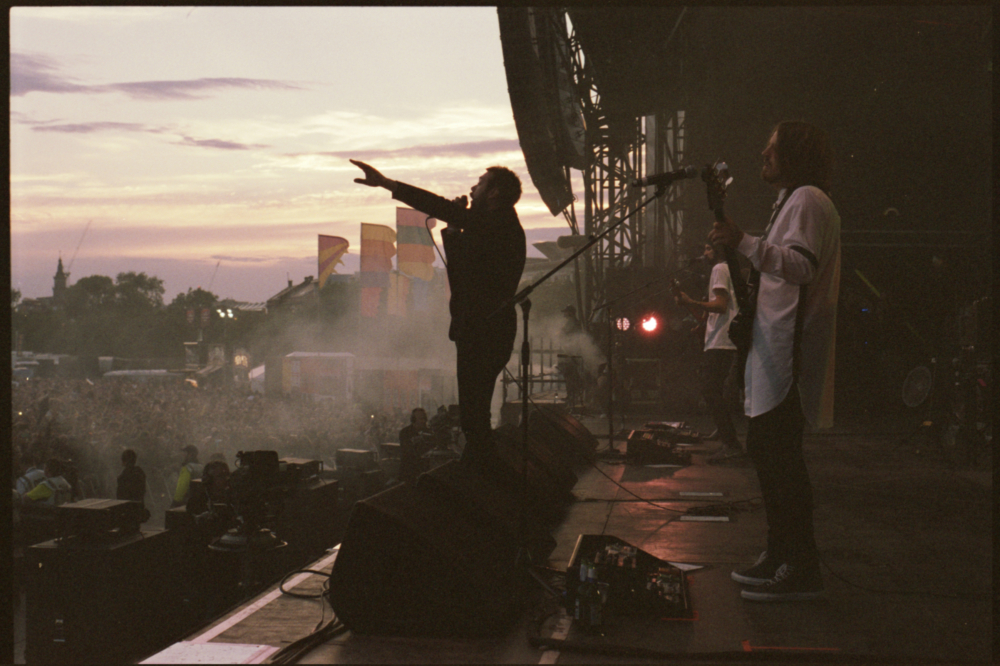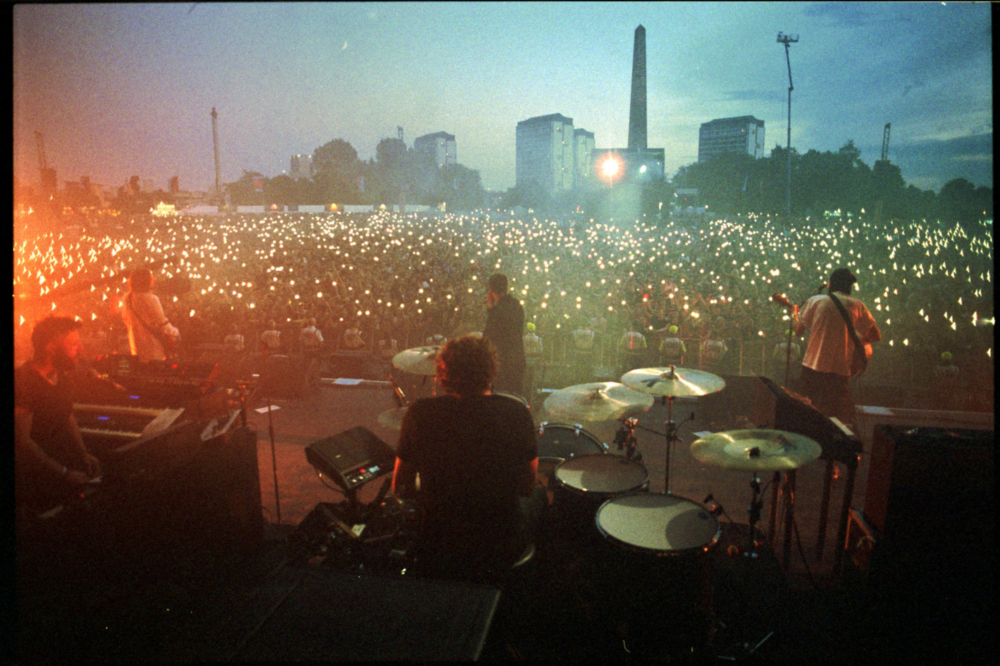 Kasabian's latest album 'For Crying Out Loud' is out now.