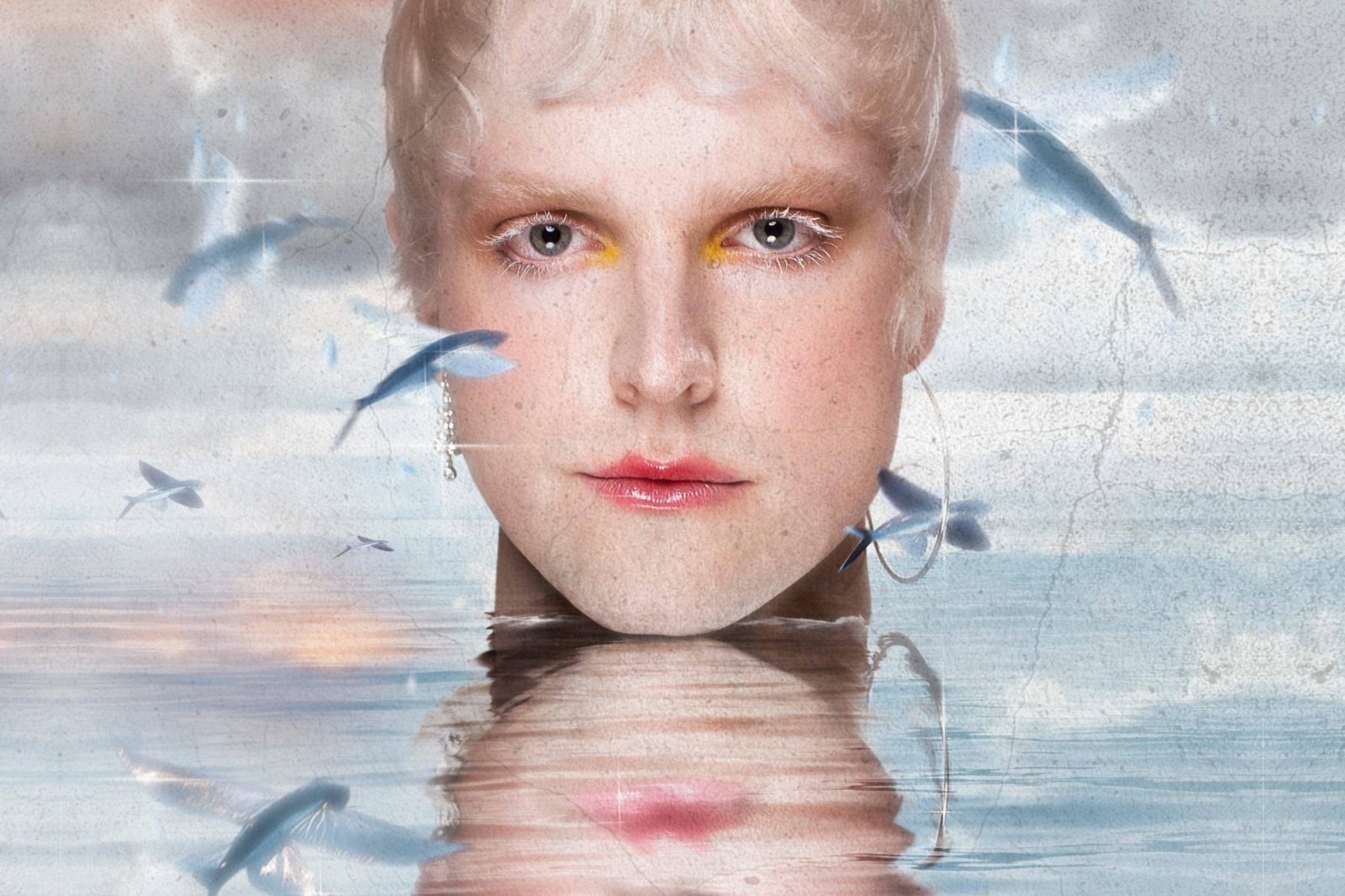 Let There Be Light: Sundara Karma
Existentialism! Religion! David Bowie! On second album 'Ulfilas' Alphabet', Sundara Karma are tackling the big subjects and painting them in their own unique, technicolour palette.
Τhe quaint village of Pangbourne isn't a place you'd imagine sees a lot of action. Just outside of Reading, and a short train from London, it may be geographically only a stone's throw away from the hubbub, but its rural calm and sleepy pace lend itself more to knitting circles than circle pits. Pangbourne is not, in short, a place that you might guess would birth one of the most bright, adventurous and surprising records to land on DIY's post pile in a while, and yet it's here that we find ourselves on a clear, crisp winter's day to meet Sundara Karma frontman Oscar Pollock.
It's a specific corner of Pangbourne that we're headed for - namely a vast, sprawling area of field and woodland, situated around the corner from the singer's cosy family home. Bracing and still (aside from a near constant stream of excitable pups, including Oscar's own hyperactive hound Ziggy), it's here that he would come for inspiration and to clear his head while writing forthcoming second album 'Ulfilas' Alphabet'. It is, we suggest while walking along the singer's regular route, a remarkably chilled-out spot to craft something so immediately colourful and dramatic. "But nature is colourful and dramatic! Don't you think?" he chuckles in response. And it's this seemingly innocuous comment that seems to sit at the heart of 'Ulfilas' Alphabet'.
Though the record's 13 songs might burst with ideas (recent, brilliant single 'One Last Night On This Earth', he tells us, was originally comprised of 88 different instrumental tracks) and ring with flamboyance and theatricality, there's something far more nuanced and gentle at its core than just a bit of surface razzle dazzle. Sundara Karma's second album is one that tackles identity and personal growth, spirituality and self-reflection and finds in its primary author a sensitive voice with more wisdom than his 23 years should dictate. It's a record that asks big questions and offers up, if not an answer, then at least a bold, positive moment of respite from the eternal search for it. "There's a lot of awful things going on at the moment, and you can bow down to the negativity or you can say yes, this is awful but you're not going to get rid of negativity by being negative, so why not have fun?" Oscar says. "Why not embrace colour and carry levity with you? Nothing is forever and everything passes, so why not try to enjoy things?"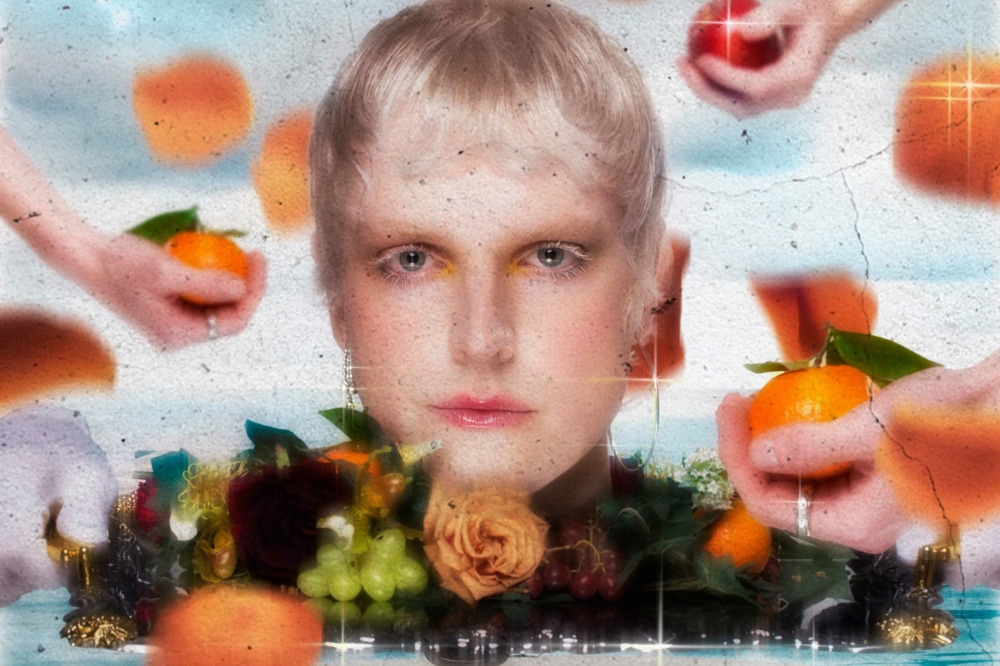 "
I'm very much drawn towards anything that distorts reality.
— Oscar Pollock
Though there are still familiar tropes to be found from the band's hyper-articulate debut 'Youth Is Only Ever Fun In Retrospect' (Oscar has not, it's safe to assume, put down the books in favour of a summer spent watching Love Island), there's a joyfulness present across its follow up that feels different. Whereas before you might have reasonably labelled the frontman's references to Plato and philosophy lofty or earnest, now there's an underlying sense of humour to Sundara Karma that balances out the vision.

It's a new outlook that seems born from a myriad of progressions and realisations, both personal and professional.

First pricking up ears with a series of early releases on tastemaker label Chess Club Records before putting out their debut in 2017, Sundara Karma - completed by guitarist Ally Baty, bassist Dom Cordell and drummer Haydn Evans - rounded off the cycle for album one with a Top 20, a Brixton Academy headline show and a huge, victorious homecoming at Reading Festival. Though now they say that they never felt the pressure of a huge spotlight ("Even today I'll tell people we did Brixton and they'll be like, 'Did you?!'" laughs Haydn, swigging a pint of Stella at a Wetherspoons we descend on later that week for a full band summit), the fact remains that the four friends had already ticked off a good many items on music's to-do list by the time they were only just in their twenties.

It's an impressive timeline, but one not without its own issues. In a previous interview with us, the band all stated that they weren't totally happy with the release, and that their youth and inexperience lead them to somewhat compromise. "[When you're new to the industry] you change yourself to fit a role of somebody you should be and it's a total lie," said Oscar. "Once that whole thing was over we had time to realise we were losing sight of what it is we are and want to be and the music that really fulfils us."

Now, the band are pragmatic about their first steps - "We made that last record when we were 20 to 21 and that's a strange age to be at, regardless of creative output," nods the singer - but the onus from the start of album two was not to make the same mistakes. "When you get to 22 or 23 it's still a strange age, but I think you're a little more sure of yourself and you know yourself a bit better," he continues. "Fearlessness comes from confidence, and I think we were more fearless on this one, for sure."


What exactly IS Ulfilas' Alphabet?
Sundara's second has a pretty extravagant sounding title. But what exactly does it, y'know, mean?
Oscar: "It's about creating the gothic alphabet. I was reading a book on gothic literature, and I remember really liking the aesthetic of the words together. So there's a little bit of it just looking nice together, but the meaning fits in so well with the record too. The idea of faith and of language, which can be so unifying, to tell your version of truth - perhaps without considering if it's right for the other person. It's interesting, the idea that you can think you're doing good for someone but you might not be. The conviction [of Ulfilas] is incredible; I wish I was convicted to a faith in that way, life would be a lot easier…"
Haydn: "Join a cult? Start a cult?! We already have…"
Sonically, fearlessness is a trait that makes itself abundantly known throughout 'Ulfilas' Alphabet'. From the exuberant, technicolour stomp of 'One Last Night…' to the heavenly burst that opens 'Illusions' and the slow, sad sway of 'The Changeover', even the tracks released to date hint at a wildly varied, confident sonic palette. Then there's the irrepressible Boney M disco strut of 'Symbols of Joy and Eternity' and twitchy, dancefloor banger 'Higher States', the clipped, 'Sound and Vision'-era Bowie of 'Little Smart Houses' and the elegiac, vocally-affected title track. Across the album, there's little that's predictable and much that's actively surprising.

Hunkering down at West London's RAK Studios for 30 days last summer with the height of the heatwave blazing down outside and the dream of football coming home still alive, the four unanimously describe the month that they spent creating the record as "the best of [their] lives". Chicken or egg, who can really say, but the good vibes and sense of freedom are tangible. "Even when we were in the studio with Alex [Robertshaw of Everything Everything, who produced the record], you could feel things clicking together. There was no sense that the path was uneasy and we were going downhill too fast and we couldn't keep up. It was going along at its own pace and we were just fortunate to be along for the ride," says Ally. "We even said when we were doing it: just enjoy this moment," nods Dom. "It was very pure," Oscar affirms.

The aim, says the singer, was to create something "really grand and theatrical". "Drama is something I've always been interested in," he explains. "At school, it was what I was drawn to more than music - mainly because my music teacher didn't like me. He told me he hated music with guitars in it once. Awful." And while that teacher is likely kicking himself these days, it's this inextricable sense of theatre that's setting Oscar and Sundara Karma increasingly apart from their guitar-bearing peers. If the trend for guitar bands in recent times has been towards the gritty and unadorned, then this quartet are flying the flag for something altogether more imaginative and fantastical. "It wouldn't be authentic for us to be like, 'Oh, we're just being real'," says the singer, adopting the universal voice of the credibility troubadour. "People can [be real] in different ways, and that's why people love different things because it feels authentic to them. But personally, I'm very much drawn towards anything that distorts reality. The intriguing thing about someone like Bowie is how detached he was from identity - or from a single identity at least. To me, the most attractive thing with many artists that I admire is their ability to shape-shift. My idea of reality is that it isn't a fixed thing, that it's something that's constantly changing."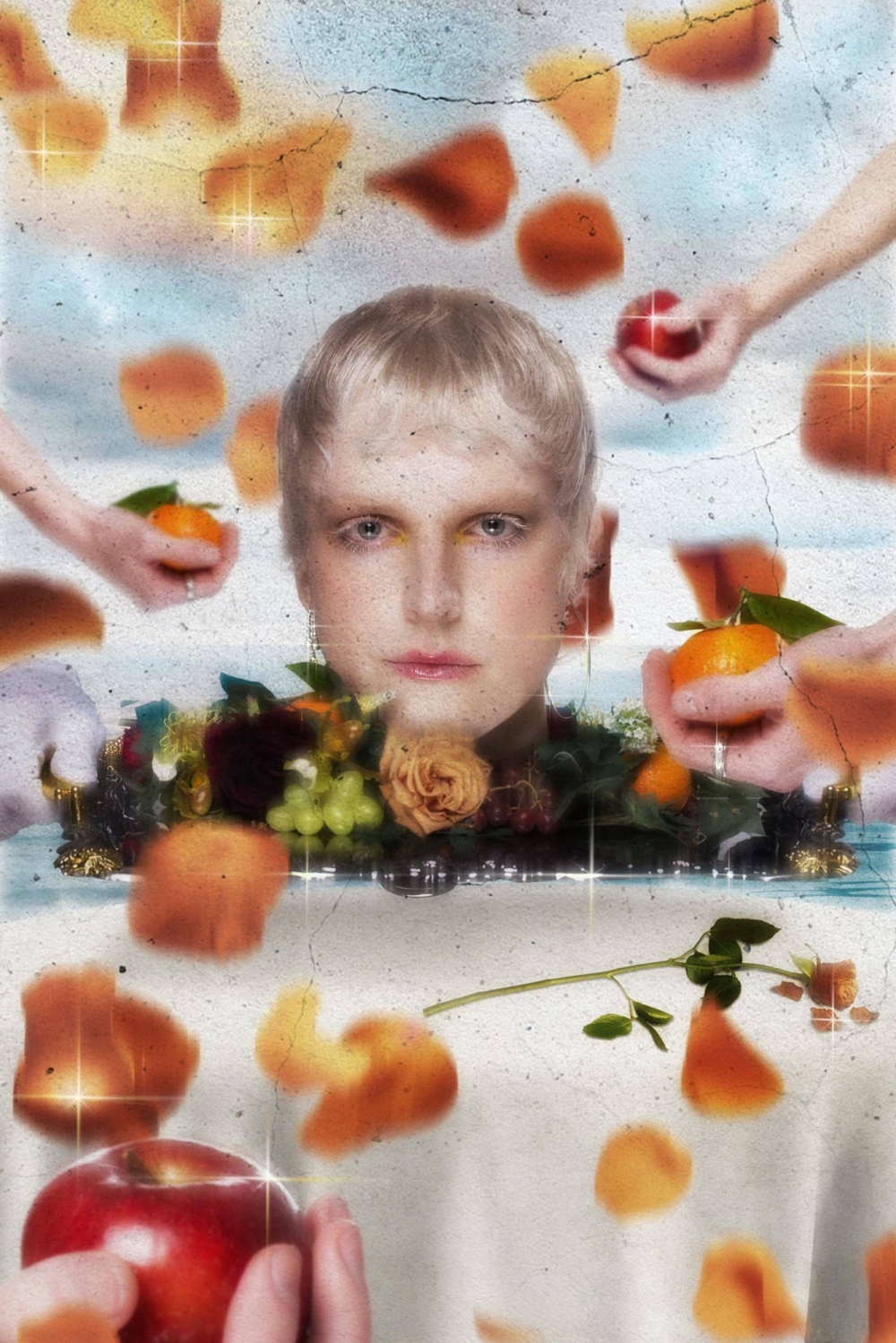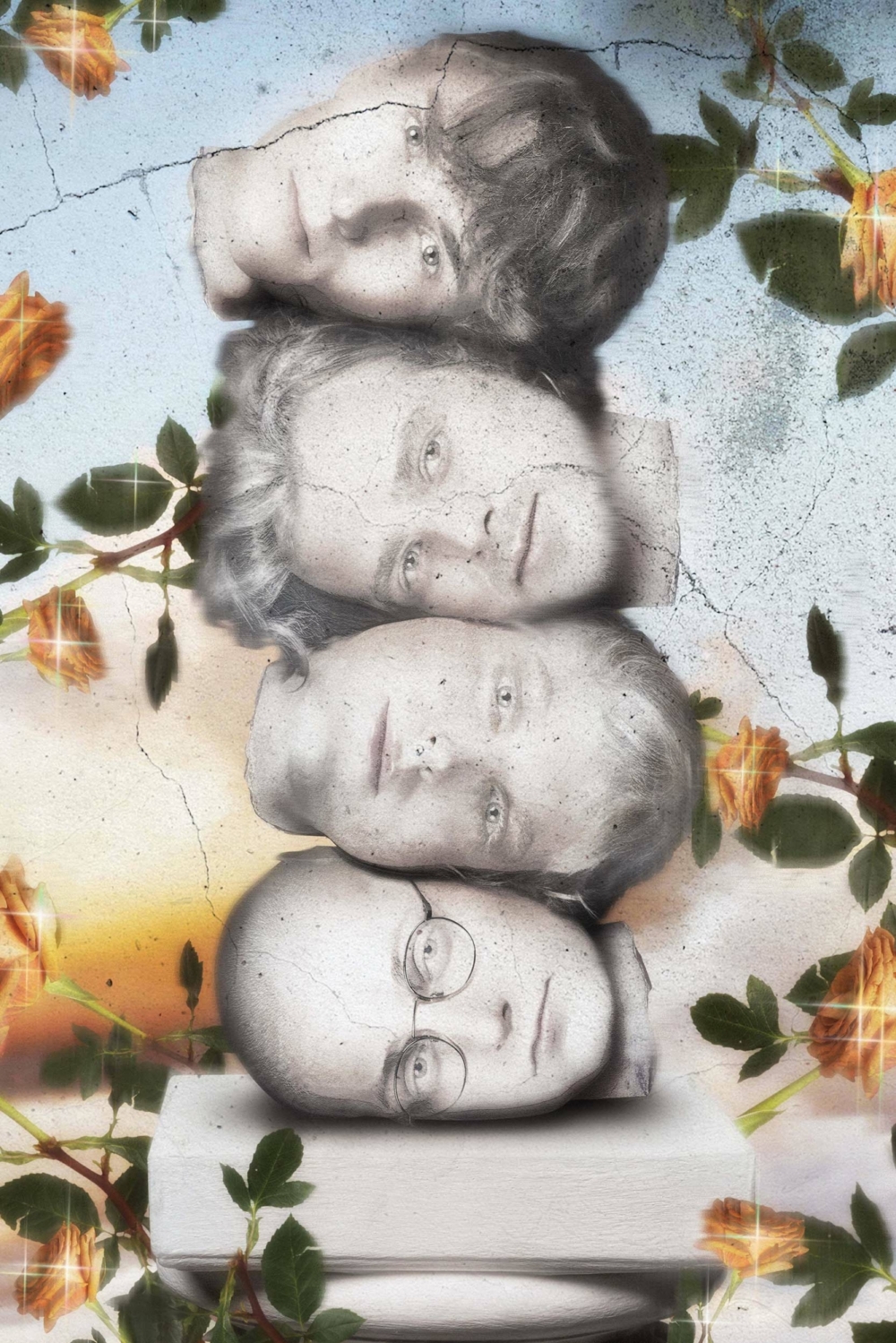 "
The process of writing this record was transformative for me.
— Oscar Pollock
As you might have gathered by now, Oscar Pollock is not your average 23-year-old. On sitting down for a chat in his mum's garden, post-woodland walk, the first thing he comes out with is a musing on immortality and nature, and of how the latter should remind us that "everything is impermanent and, now more than ever, we need to love ourselves and love each other and love our planet".

That previous idea of shaping and moulding your identity is something that comes up, too. Growing up as a young child in Singapore, before coming back to the UK but still moving around a lot, he's familiar with change and the eternal tug between adaptation and keeping hold of your core that gets trickier with age. "I think maybe if your parents go through a divorce or something like that, it's quite an early reminder of there being a deadline to things," he muses, puffing on a roll-up as his dog hops up beside him. "Maybe it started there. I'm not too sure though."

Influenced by these experiences he may be, however Oscar is clearly an active seeker out of his own future. He's been reading and exploring the ideas of different religions, thinking about ethics and, across the writing of 'Ulfilas' Alphabet', wrangling with the biggest subjects of all: "Who am I? Who are we? What are we doing here? Why are we here? Those are the questions that I was definitely asking myself," he says.

"I think it comes from pain," he continues. "I think if you're really one of those people that's happy with everything and happy with what you've got then you're not forced to do much searching. And [it's about] acknowledging that there is pain in life and pain is unavoidable, but suffering is optional. Everyone puts on a facade that they're indestructible but we're all so fucking fragile, and I think it would be beautiful if we acknowledged that a bit more and gave each other that confidence to accept those parts of ourselves."

Though the album doesn't claim to answer any universal concerns, it does document one person's explorations into them and offer something of an open hand. "There was no sitting under the Bodhi Tree moment," he explains, referencing the Buddhist tree of enlightenment. "It's all gradual and I'm definitely still not there yet, but the process of writing this record was transformative in a really good way for me.

"It's about faith and fear, about how some people have faith in the unknown and some people really fear it. And as trite as it might be, I think it is [about] love. It can be a very vague concept, but I think that's the thing that will make you happy. You don't need to complicate it and there's a million ways to get to that place. Acceptance of yourself but also not thinking about yourself too much; I think that's when you can get depressed, when you think about yourself a bit too much. But when you think about your friends and other people around you and how you can be of benefit to them, I think that's what love really is. But you have to love yourself before you can get to that place."


"
People have said this new direction is quite weird…
— Oscar Pollock
From all of these thoughts, Oscar and his pals have conjured up a visual identity for 'Ulfilas' Alphabet' (named after the creation of the gothic alphabet and, fittingly, a man who tried to form a language so that he could be understood) that's unpretentious and entirely out of step with their peers. On their early press shots for the album, Oscar is stood in a flowing blonde wig and cowboy hat, with his band mates in primary colours and dangling earrings. In the video for 'Illusions', the wig returns as the singer adorns a ghostly, ethereal Ophelia-esque white dress. If the visuals caused something of an eyebrow raise upon announcement, then their intentions are far less dramatic. "I think that [first] image and the other ones we've released so far tap into the light-heartedness of the record and the themes of celebration in the face of horror," explains Oscar. "People have said this new direction is quite weird, and I can understand why people would think it as well. But it's just stuff that I liked. That's it. I wish I could say more! It's just who we are; it feels so natural."

Fully taking ownership of his own creative vision, the singer has also directed each of the band's videos for the record - including a particularly endearing clip for 'One Last Night…' featuring a budget tin foil robot falling in love, popping to the pub and having to fight off DIY fave Matt Maltese for the affections of his lady. "I think that might help the feeling that [the record is] in its own world, because it's all come from within us," he notes. "There's not been an outside voice putting their input into it."

And it does. By throwing out the expectations of what a guitar band in 2019 should or shouldn't do, following their own path and fully embracing their frontman's inquisitive, unusual mind, Sundara Karma have made a record that bursts with curiosity and excitement. It's an album that's sonically joyous and lyrically complex, and no better exemplified than on its opening track - the questioning 'A Song For My Future Self'. "The idea came of my life advancing and [what if] the decisions I make and the roads I choose to go down are all the wrong ones?" Oscar explains. "This image of myself later on in life that's bowed down to an easier way of getting through things and not being true to your vision; that's what the song is about. I thought it would be nice to write this song that I could listen to in the future and think, did I end up like that, or am I OK?"

With a voice growing more singular by the day and a band able to express it in increasingly more vibrant, vociferous ways, we'd put a tenner on him being just fine.


'Ulfilas' Alphabet' is out 1st March via Chess Club/RCA.