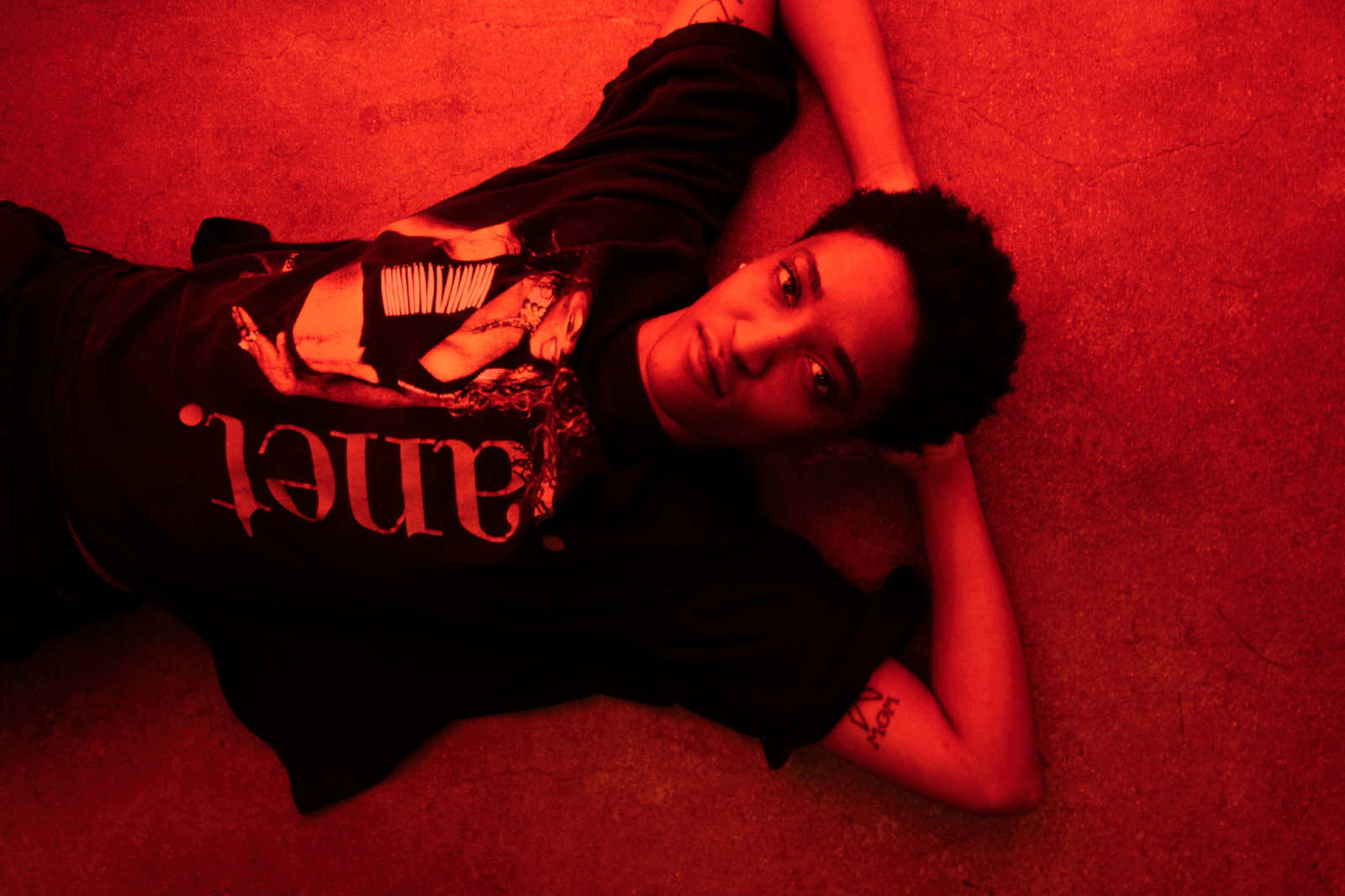 Hitting The Heart Brakes: Syd
Having made her name as part of game-changing hip-hop collective Odd Future, Syd returns with a second solo album - 'Broken Hearts Club' - that embraces redemption and creating your own narrative.
It's part of my daily routine," says Sydney Loren Bennett - known to the world as simply Syd - sparking up a fat blunt with a grin. It's 1pm in Los Angeles, and she's sitting on the floor of her apartment, the brim of her baseball cap pushed back off her face, wearing large headphones with one ear free so that she can hear the room around her and not just our conversation. The writer / producer / DJ / frontwoman for GRAMMY-nominated supergroup The Internet is gearing up for the release of second solo record, 'Broken Hearts Club', and when we speak, the album is in its closing stages. "It's finished on my part," says Syd. "Now we're just making sure that everyone else involved is happy with it."
Syd began work on the follow up to 2017 solo debut 'Fin' towards the end of 2019, not long after closing out a world tour with The Internet. "It was just love songs on love songs on love songs," she says. "Then life took a turn, and I didn't wanna listen to the album anymore…"
The "turn" Syd is referring to is the break up of her two-year relationship, which ended just as the pandemic hit and the world went into lockdown. In the aftermath, she "didn't wanna make music, didn't wanna write, didn't wanna do anything". The songs she did write at the time were so "bitter and ugly," she explains, that she eventually trashed them. "I'm sure my audience can relate to the bitterness of being dumped, but I just couldn't go out like that! Those songs didn't feel good, and for me, everything has to feel good."
However, being trapped at home turned out to be a blessing in disguise, forcing Syd to deal with her pain rather than trying to write through or escape it. She took eight months out to heal - watching TV, working out and enjoying the fruits of her labour. She had started seeing a therapist towards the end of her relationship, and continued those sessions right up until the time she began seeing her current girlfriend a year later.
"I realised I have depression," Syd explains now. "I spent so much time thinking it came from somewhere deep, maybe something that happened, and my therapist made me realise it might just be the wiring. I might just need medication, like people with asthma need an inhaler. No one had ever put it in perspective for me that way." She found a psychiatrist she liked - a Black woman, as is her therapist, she notes with a smile - who got her onto a prescription that worked for her. Between the two of them, Syd made so much progress her therapist suggested taking a break because she'd run out of stuff to talk about. "I still have my moments," she says. "But I'm able to snap out of them a lot quicker."
When Syd eventually resumed writing, she was, she says, able to approach her feelings about the break up from a much more genuine place, resulting in her most vulnerable record to date. "On 'Fin', I was flexing so hard. I had a lot to prove," Syd confesses. But when she took the album on tour, she was surprised to find that her audience preferred her slower, more emotional material. "They didn't really care about my flexing like that. That influenced this album a lot, because I let go of trying to prove something to somebody."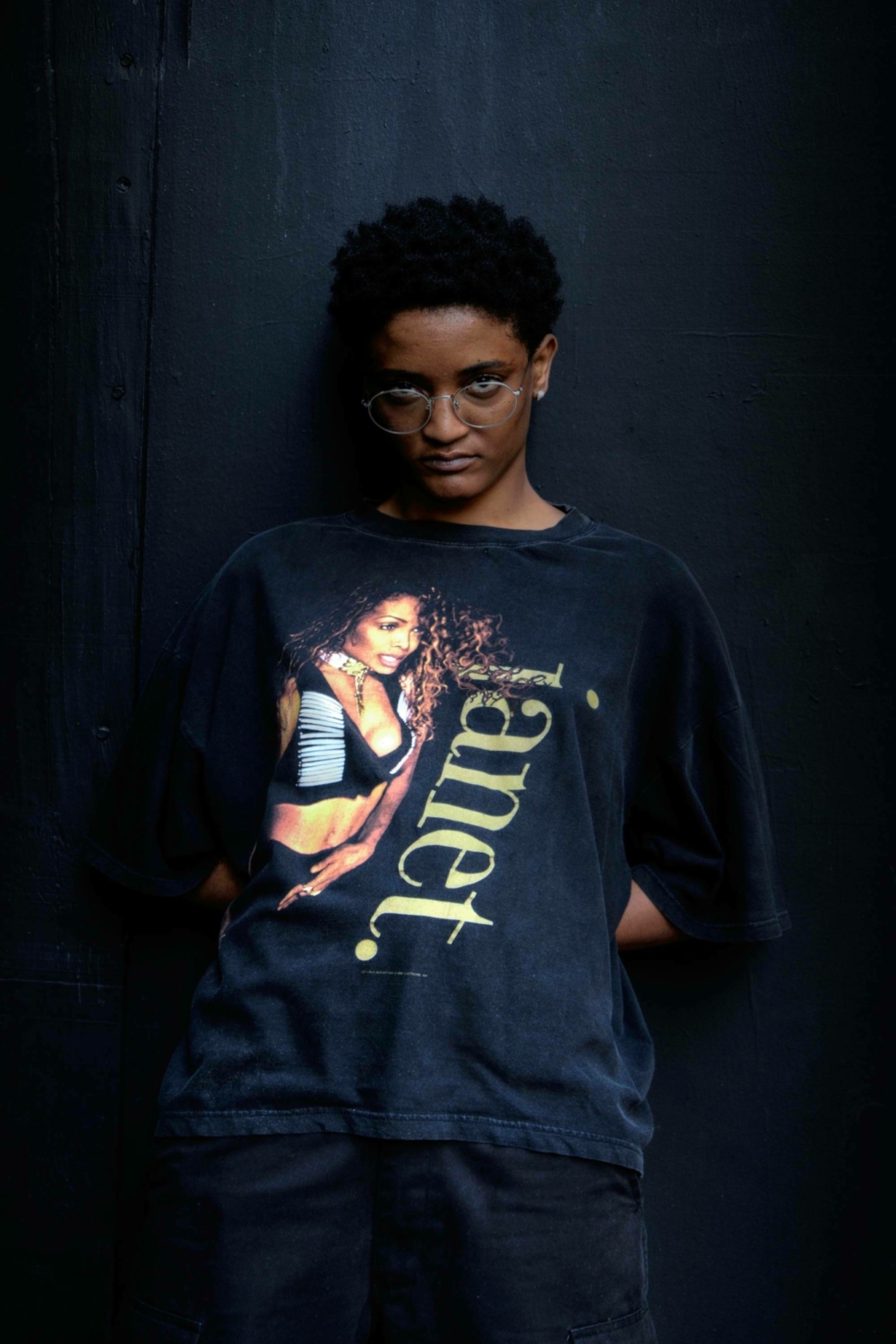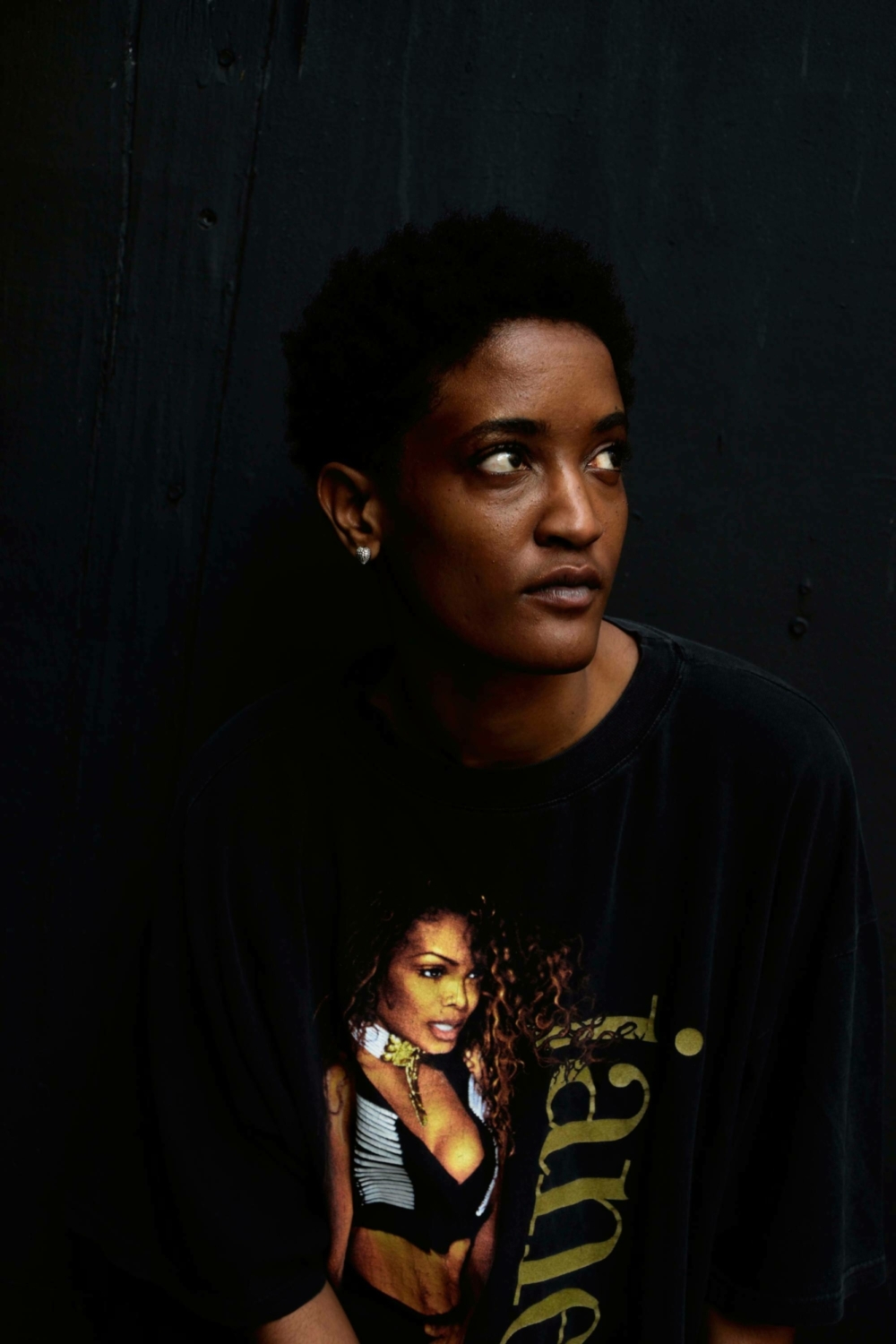 "
Everybody wanted to talk to me about being gay so they could accuse me of being in the wrong for being part of Odd Future.
Syd: The Story So Far
​​2008: Sydney Bennett joins Odd Future as Syd Tha Kyd, the collective's in-house engineer, producer and tour DJ.
2009/2010: Odd Future quickly emerge as a dominant new force in hip hop, landing magazine covers, festival bookings, major label record deals, and their own imprint Odd Future Records.
2011: Syd forms The Internet with fellow OF alumni, Matt Martian. They soon establish themselves as one of the most exciting neo-soul/R&B groups of the decade.
2015: The Internet add wunderkind producer Steve Lacy to the line up and release their third album 'Ego Death'. It is nominated for Best Urban Contemporary Album at the 2016 Grammys.
2017: Syd officially drops Tha Kyd from her name and releases debut solo album 'Fin'. The record's more commercial sound receives rave reviews.
2018: Drake casts Syd in his 'Nice For What' video alongside stars such as Issa Rae, Tracee Ellis Ross and Tiffany Haddish.
2019: Time magazine includes Syd on its 30 Under 30 list of influential people within the field of music.
2022: Syd returns with the dawn of 'Broken Hearts Club'.
'Broken Hearts Club' chronicles a romantic relationship from its beginning to the end. Boasting a stellar line up of producers including frequent collaborators Nicky Davey and Steve Lacy, rising talent Brandon Shoop, and GRAMMY-winning legends such as Troy Taylor, G Koop and Darkchild, the record is more stripped back than 'Fin', letting the negative space speak as loudly as the instrumentation: classic '90s R&B piano, crisp modern drums and sexy funk guitar riffs. Syd alternately makes full-bodied use of her voice - that impossibly smooth, melting caramel tone - or exhales it, delicately, floating fragile above the beat. It's a beautifully measured album, reflective of the intentionality and purpose with which Syd approached its creation.

The eight-month period of healing that preceded the completion of 'Broken Hearts Club' is the longest intentional break Syd has taken from making music since 2008 when she first emerged into public consciousness as part of Odd Future, the hip hop collective founded by Tyler, The Creator that also kicked off the careers of Frank Ocean and Earl Sweatshirt, among others. Syd grew up in Los Angeles with parents who loved music, and an uncle in Jamaica who owned a recording studio and produced the 1991 hit 'Mr Loverman' for Shabba Ranks. She took piano lessons but never practised at home. Midway through high school she enrolled in a music academy, but was still to find an instrument she enjoyed playing enough to stick with until she got her first laptop at 14 and discovered she could record using GarageBand.

Engineering was different than playing piano, "because for one, it wasn't just me," Syd says. "I was recording someone else, I was facilitating. I'm a team player at heart, I like collaborating and playing my position." She started out recording her neighbour, who she refers to as her "big brother", and became obsessed with making the results sound better. Within a year or so she had turned her parents' guesthouse into a studio and was advertising her services on MySpace, making $15 an hour. Syd's attention to detail quickly established her reputation as the best engineer in the area. "Everybody left my studio with better-sounding rough mixes than from the dudes. Everything was coming out of there distorted, and I had a clean sound. Next thing I know, Tyler was at my doorstep."

Tons of aspiring artists passed through Syd's guesthouse studio at that time. GarageBand had "changed the game" and there were loads of high school-aged kids running with a crew and making their own music. But Syd recognised a kindred spirit in Tyler and the rest of Odd Future. "Tyler was the only person around who operated like I did, where we knew the goal and we weren't just doing it for fun," she recalls. "We were having fun doing it, but we all took it seriously, and we were all on the same page with it." She became the Odd Future engineer and DJ, her studio their de facto headquarters. "Shout out to my parents, because Odd Future would not be a thing if it wasn't for my parents trusting me with that space."

The group spent two summers in that studio, a single set up with just one mic, working every day and sleeping over at night. "Whoever got there first was making beats that day," Syd remembers. "Left Brain would make five beats at a time, then someone would come ask if I could record them and I'd be like, 'OK, when Left Brain's done… I got you'. Nobody was fighting. Those were really good times. Especially before everything took off, before we made money. It feels like a lifetime ago."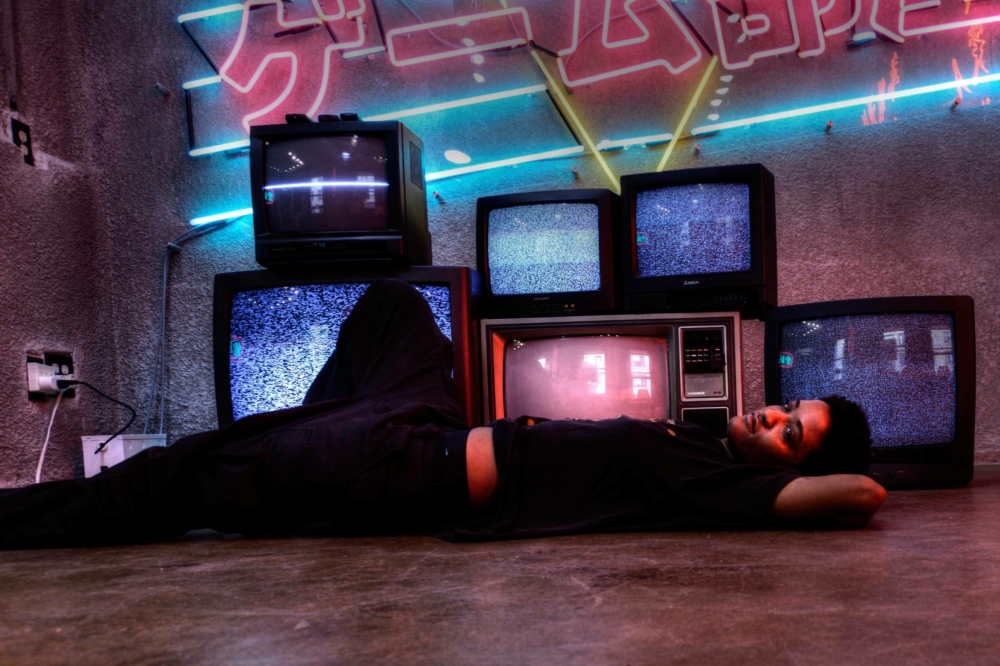 "
I'm an 'artist's artist'. I get to walk around and be myself, and I don't feel like I have to flex for anybody.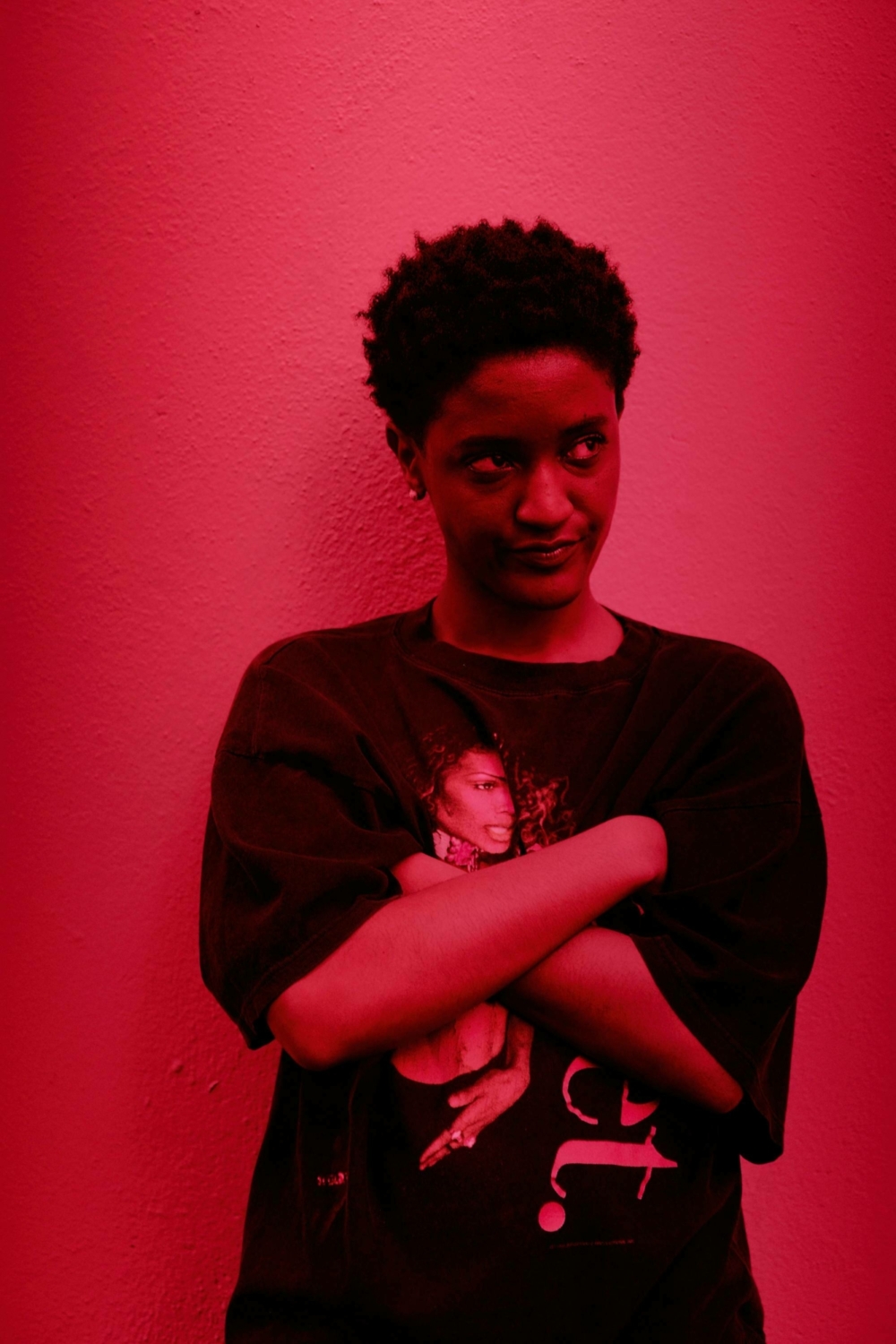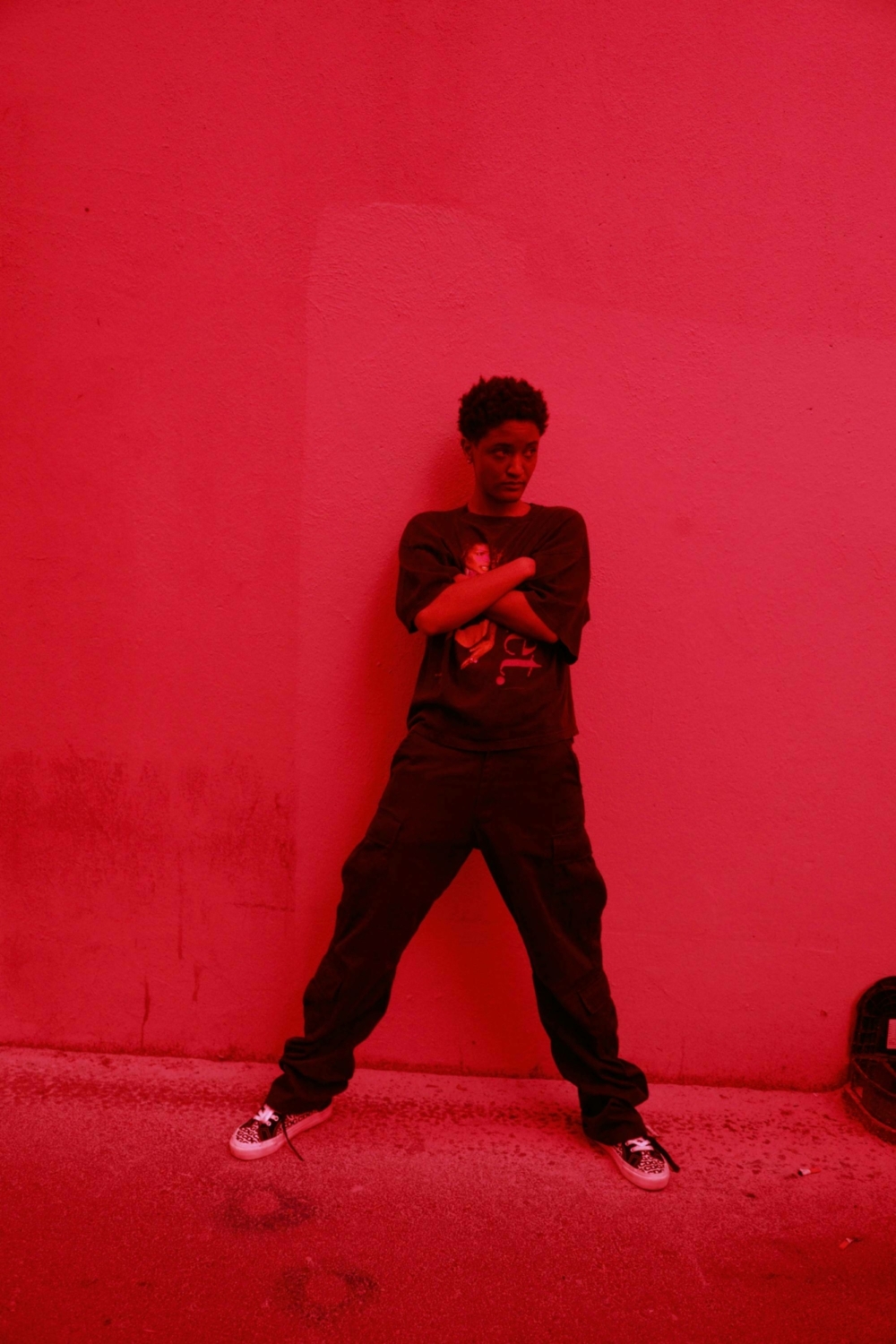 Real Talk
Syd gives us some pearls of wisdom, cribbed from more than a decade in the limelight.
Syd on fame:
There's pros and cons. There's having the face card and being able to get in certain places. But then if I go to a music venue in LA for an R&B show, I know I'm gonna get looked at a lot. So it's putting blinders on and trying not to make too much eye contact with people, because eye contact for me is really vulnerable. It's a huge exchange of energy.
Syd on the fulfilment she gets from music:
Every time I try to stray into like, 'Maybe I'll try day trading, maybe I'll start flipping trucks', I always come back to music. There's nothing as fulfilling for me as making a great song or a great album. Even if maybe one year I put out an album and I don't go perform it, it's fulfilling putting out music. Especially when it reaches long and far.
Syd on slowing down:
It's scary at first because, when you're a driven person and you stop being productive, you feel like, 'Oh lord, I'm gonna end up broke and this is how it's gonna start'. My therapist was like, 'You really think taking six months off is gonna stop you ever being productive again?' And I was like, 'Dang!' She's helped me put a lot of stuff in perspective.
Syd has been visible as a Black, gay woman for her entire career, but when she first met Odd Future she "was not gay". Not gay, or not out? "I wasn't gay," she says. It was a "confusing" flirtation with a friend that led her to realise that, as she puts it, "I could get used to dating girls… this is kinda dope!" There was no big coming out moment, she continues. "I just started dating girls and acted like, 'What, you didn't know?'. But in reality, it was very new to me. It was happening while we were up in that guesthouse during those couple of summers."

Stepping into her sexuality gave her the confidence to start dressing in the relaxed, androgynous fashion that landed her in Louis Vuitton's F/W 2019 men's collection campaign. As a child, she had only been allowed to wear "boys clothes" when she played basketball. The shift in style caused a rift with her mother, whose negative commentary on her presentation led to her staying out late, not wanting to come home, sparking a confrontation about the hours she was keeping. "She's not homophobic at all, but she had dreams like we all do, and part of her dream when she was younger was having two daughters," Syd says. "It's not a secret; she told me this. It was hard to watch me dressing in boys' clothes." The honesty shared between mother and daughter ultimately brought them closer together. "It was different times back then," Syd shrugs. "Now she doesn't care. She realised I was able to help the world by being myself."

It was a long time before Syd was able to fully own that influence on the world. During Odd Future's hurtling, breakneck rise to fame, the group courted controversy for their lyrical content, which was laden with misogynistic, homophobic language. Syd, the sole female member, found herself singled out by critics who questioned her involvement with the collective, and scapegoated by the rest of the group who pointed to her as proof that the critics had got them all wrong. "It's interesting looking back on it," says Syd. "Everybody wanted to talk to me about being gay so they could accuse me of being in the wrong for being part of Odd Future. I was on the defensive all the time. Everybody was trying to find a way to make me the bad guy."

While the boys of Odd Future were being evaluated on their talents alone, Syd was unable to escape being viewed through the lens of her gender and sexuality, then lambasted for not conforming to expectations. She wasn't even 20 years old. The experience made her reticent to step up and represent her community, especially at a time when such representation was scant in itself; when she and Matt Martians broke off from Odd Future to form their neo-soul /funk band The Internet, her determination to be viewed as an artist first and everything else second was evident throughout all the interviews she did at the time. These days, however, she is much happier to stand in her identity, much happier with the narrative that surrounds it.

"It isn't, 'This is the gay girl from Odd Future… the homophobic rap group' anymore. It's like, this is Syd from The Internet. And Steve Lacy from The Internet. And they're both gay!" Syd says. "That's the only difference. I never wanted to alienate the [LGBTQ] community."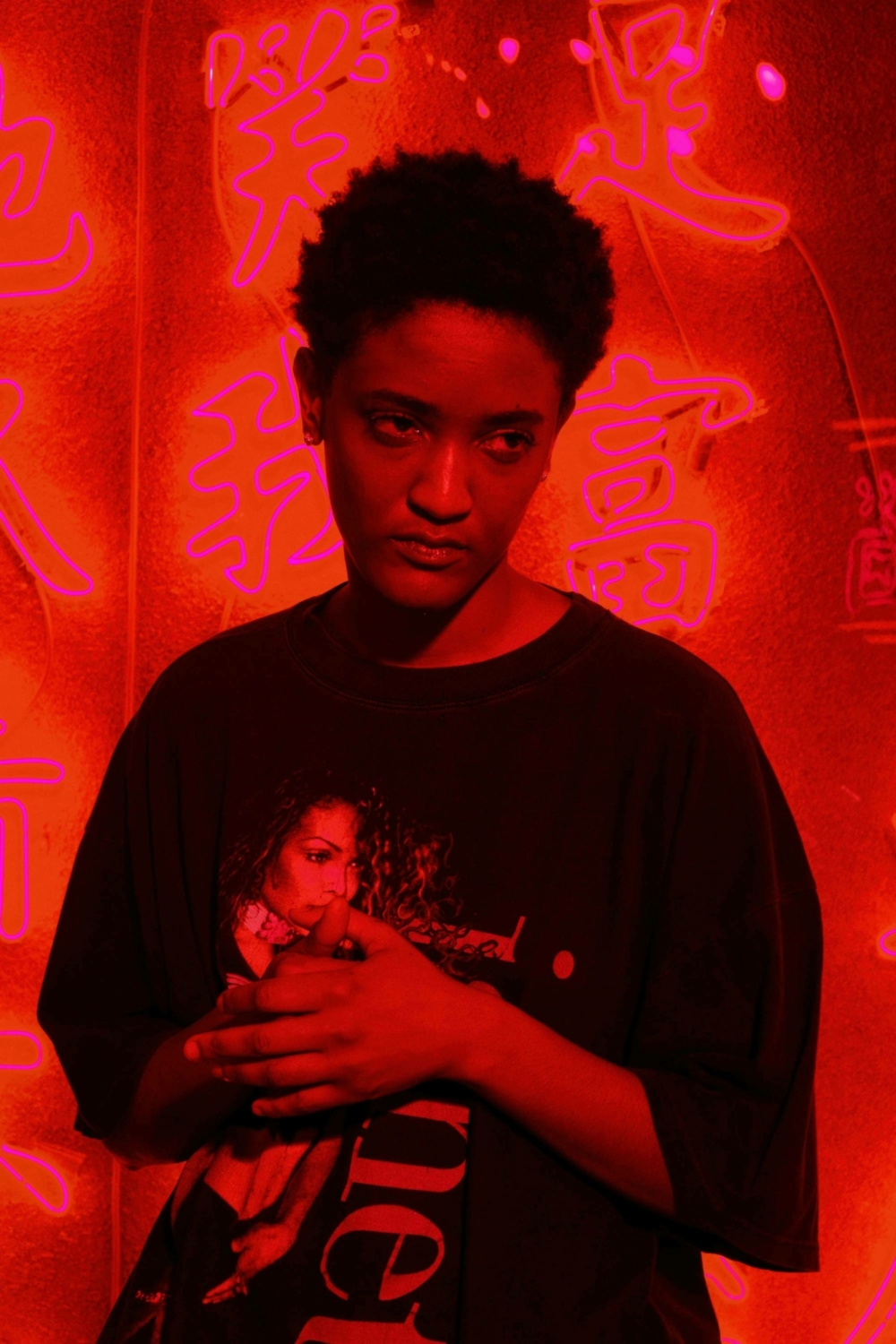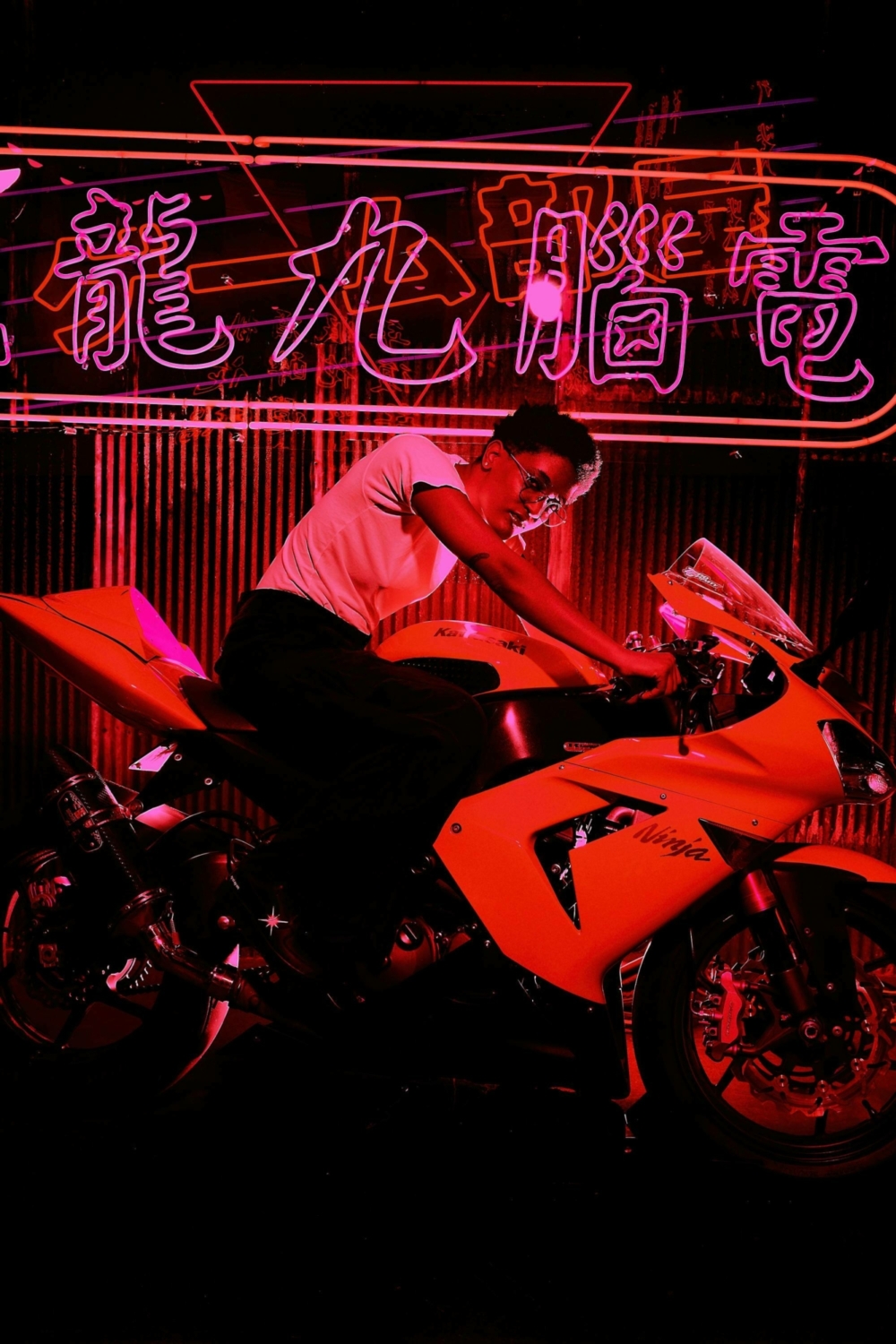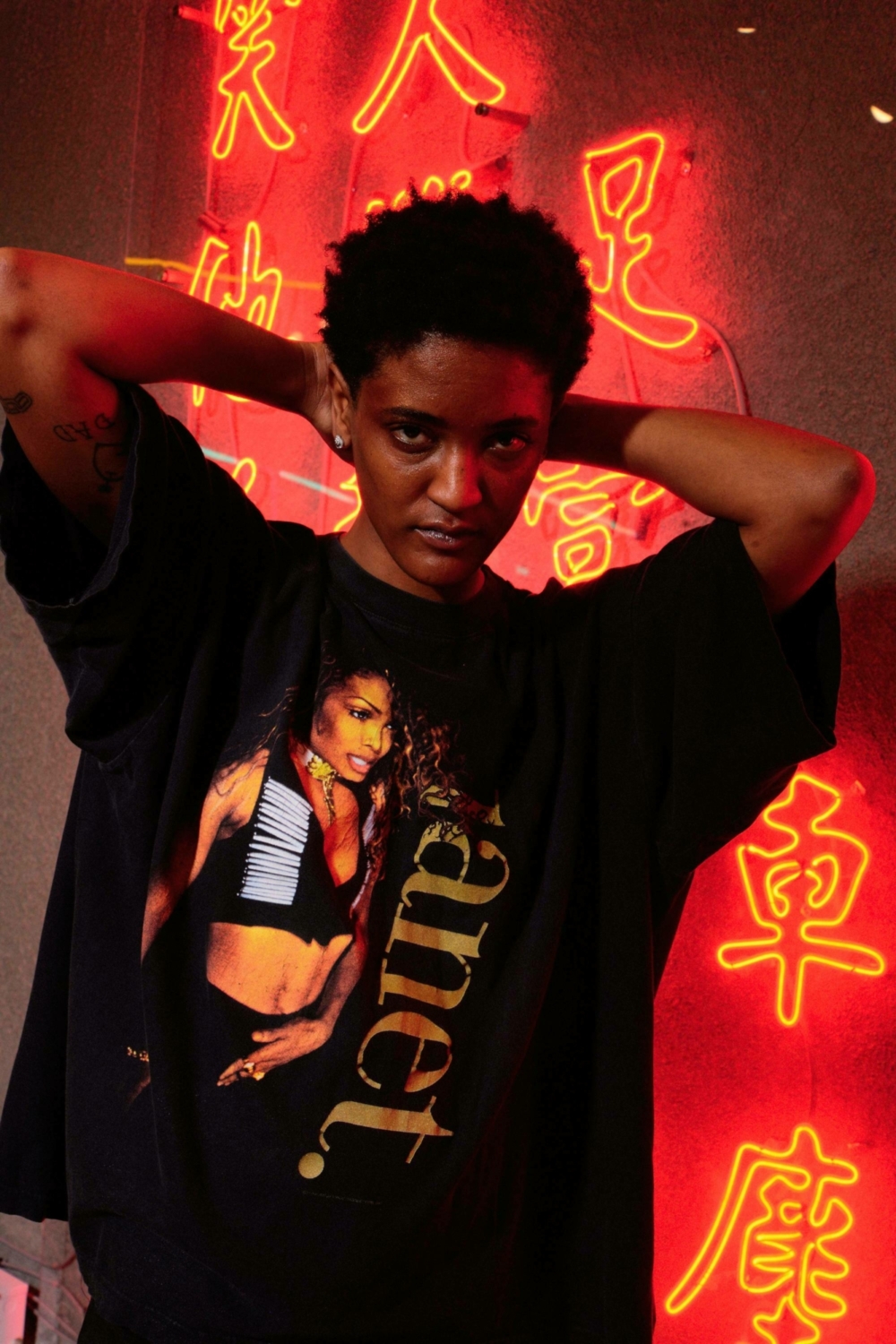 "
On this album, I let go of trying to prove something to somebody.
Odd Future is now effectively defunct as a music group, though the members are still in and out of each other's lives, actively supporting each other's projects and occasionally popping up in the credits of them. The impact that hustling group of teenagers had on pop culture endures however, from the generation of artists influenced by their sound to the clothing brand that carries their donut logo. "My first time in Bali, we rode past this skate shop on the way to the villa from the airport and it had all the major logos on the side of the building," Syd says, listing them off. "Nike, SB, Oakley, Vans… OF." She pauses as though it's still sinking in. "I was like WHAAAAAAAAT? Like… I own a piece of that. It's so weird."

In March of this year, 'The OF Tape Vol 2.', the group's only album release, will be ten years old. Syd is currently renovating the "special" guesthouse studio where they recorded their early projects. Did she know then that, a decade later, her life would turn out the way that it has? "Yeah I knew," she says without hesitation, before laughing. "Honestly, I thought I'd have more money, if anything…"

There's still plenty of time to make bank, though the means and the methods are rapidly diversifying. Syd is a prolific collaborator, contributing features on tracks for artists as varied as Disclosure, Lil Uzi Vert, Mac Miller, Little Simz and Zayn, but she has previously been vocal about her desire to write and produce for other artists, something that has so far proven more difficult than it should be for a GRAMMY nominee. It's possible that there is still some lingering Odd Future-related stigma. "It affects Tyler more than me, but there's definitely a stigma," says Syd. "He wants to do what Pharrell did, which is what I thought I wanted to do. I realised I'm gonna do my own version of it, and he's BEEN doing his own version of it, but he might not see it exactly like that. He's been able to big brother a lot of artists out here, which makes him better off, I think."

Part of the stigma, Syd says, is that Odd Future developed a reputation for "controlling the creative" because they were so protective of their brand; "We didn't let people in," she says. It's not an entirely inaccurate assessment. She revised her goals as a producer after realising she didn't want anyone recording anything on her beats that she considered trash, particularly as she wouldn't have the heart to be honest with them about it. She thinks she will only produce for herself from now on. She also prefers to write with artists than for them, although when given the opportunity to craft a track for Beyoncé, the fact that the queen herself wouldn't be present was no deterrent.

"This was The Lion King, so it wasn't done how I imagine she does her albums," says Syd of the writing camp which produced 'OTHERSIDE'. She describes wandering the halls with Nicky Davey, listening to what everyone else was creating and trying to conform, before settling on the gorgeous piano instrumental that underpins the track. "They did us the favour of letting us hear her version of it before it came out," she says. "They invited the three of us to the studio and they played it for us and we all sat there crying. It was an epic moment."

The next frontier for Syd to conquer is film. She will co-star in and write the soundtrack for an as-yet-unannounced feature length movie produced by Lena Waithe's production group Hillman Grad. Syd is co-writing the script, which is based on a treatment by her manager, but she is tight-lipped about the identity of her writing partner, whose name she can't reveal yet. The story is "a metaphor for art, the artist, the consumer…" says Syd. "Who owns the art, who does the art belong to, and who is entitled to the art? It's a really beautiful story, and I'm really excited to see it come to life."

Although her break up was devastating, it's clear that Syd couldn't be in a better place right now. She is happy and settled in her new relationship and looking to buy a house; with new doors opening up for her professionally, she even graduated from therapy. And having previously worried that slowing her relentless pace would immediately result in going broke, she has learned that, after almost 15 years in the business, as part of two of the most influential groups of the decade, her legacy is pretty secure.

"I'm grateful with my position," Syd says, brandishing her joint and exhaling a plume of smoke. "I feel like I'm an 'artist's artist'. I get to walk around and be myself, and I don't feel like I have to flex for anybody. I get to work with who I want to, because everybody knows who I am; everybody who matters has heard something. I love where I'm at in that sense."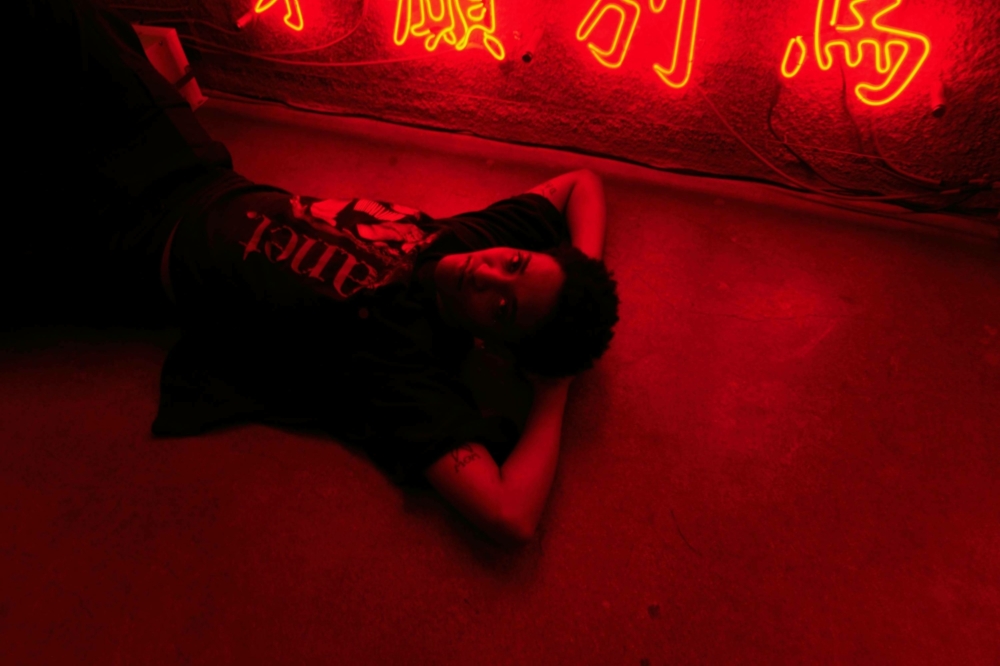 'Broken Hearts Club' is out later this year via Columbia.