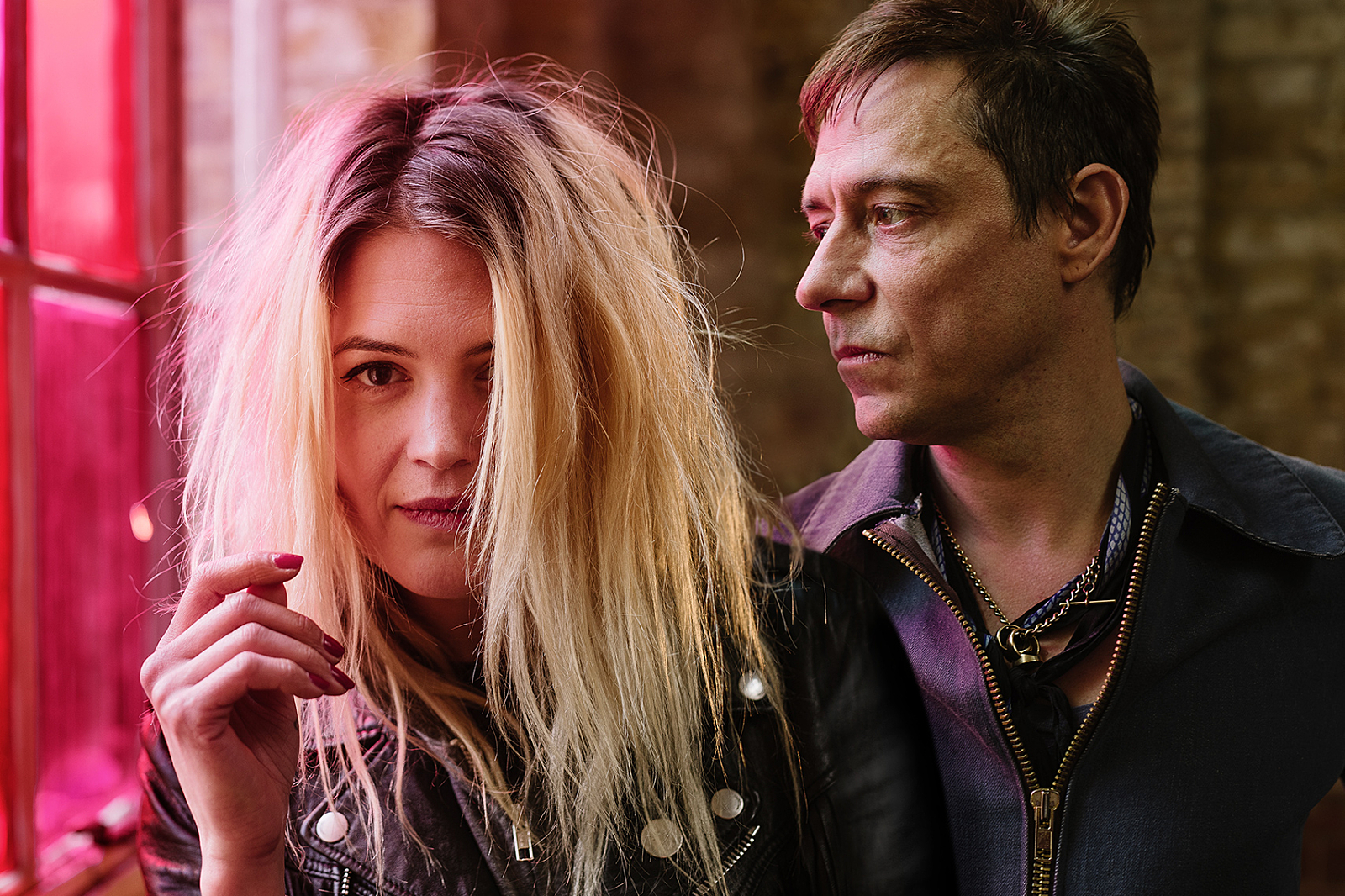 The Kills: "This feeling of completeness - with art, that's a big thing"
Mishaps, mayhem, and Vladimir Putin – it's an unusual backdrop for an album to say the least. Then again, The Kills have never played by the rules.
There's almost no other band out there with the same razor-sharp instinct of The Kills. You can play pinball-speed dot to dot with their inescapable influence. Stints in The Dead Weather with Jack White are one thing - they've also whizzed through brief, bizarre appearances in Hello! thanks to a certain supermodel marriage. By word association alone, The Kills are everywhere. The next few months see them visiting more or less everywhere on tour, too, and in just a few more days, they dart off Stateside to test-drive their new album on stage for the first time. Sufficiently nicotined, and sipping on strong black coffee (these things are necessary pre-noon, according to The Kills) the band have just been asked about the starting point for their fifth record, the too-close-for-comfort track 'Siberian Nights'. Apparently, they're not in the mood to play ball.
"It's about Vladimir Putin," deadpans Jamie Hince, exchanging a sideways smirk with a visibly amused Alison Mosshart. "With a homoerotic vibe. I wanted to imagine him as a tyrant that's got a bit of time off. He's with this man, and he just wants the warmth of a masculine body. They're cuddling and he says 'Look, we can get back to being tyrants tomorrow. I've got needs, but no-one understands. I love all these people – I even love Pussy Riot – but why don't they love me?'" he grins. Alison tries, and quickly fails, to stifle a laugh.
"It's a sweet, sensitive, homoerotic fantasy," Jamie adds, embellishing further still. "Not my fantasy! [Putin's] fantasy. I don't know who his mate is that he wants to cuddle," he concedes. "Probably Tony Blair."
It's a typical interaction between the two. Jamie will happily muse endlessly on any subject, meandering vaguely between topics. Alison, meanwhile, interjects with the odd wry comment, delivering concise summaries with killer comic timing. It's an innate chemistry that has formed the basis for The Kills since they first paired up around the turn of the Millennium, and sixteen years on, that duality is slap-bang at the sizzling centre of their fifth record, 'Ash & Ice'. Blazing fire meeting frosty water, black fizzing against steely white. They're the very definition of chalk and cheese, these two, and yet together, they're one magnet-bound whole.
"
We're sort of like muddy water.
— Jamie Hince
"It's kind of gross actually!" laughs Jamie, recalling the inspiration for their new album's title. "I chucked my cigarette in a glass of ice. It's also quite life enhancing, isn't it?" he asks rhetorically, miming holding the two objects with gusto. "A spliff and a drink!"

'Ash & Ice' is a bit like The Kills in spirit, then. Like so many magical artistic duos they're vocally fascinated by – the stained-glass loving, suited-and-booted eccentrics Gilbert and George, the shock-tactic sibling art duo Jake and Dinos Chapman, the list goes on and on – it's a project that depends entirely on the dynamic of two opposing people, pushing for the precise same thing. "Yes," snorts Jamie. "We're sort of like muddy water."

"It's a relationship. It's a type of relationship," agrees Alison. "You usually gravitate towards people who have things that you don't; that are the things that you're not. You find the whole spectrum, that way, this feeling of completeness. With art, that's a big thing," she nods. "It's really big to have that."

Like all brilliant creative accidents, The Kills first met by fluke. Alison was over on the other side of the Atlantic on one of her usual spontaneous whims, crashing with a mate, when she heard Jamie mucking around on his guitar through the ceiling. She set out on a mission to find the owner of the strange sonic squalls, and soon afterwards, on another of her drop-of-the-hat impulses, she packed up the contents of her "shithole" flat in the States to form a then-nameless band with Jamie in London. Following their first ever gig together at London's 12 Bar, Alison got the show's date (14th February 2002) etched in tattoo ink on her left hand – a fairly fearless statement of commitment if ever there was one. The Kills instantly knew that what they had together was one in a billion.

"We both signed this imaginary pact of commitment, with faith that we would do the same thing," remembers Jamie. "We would join forces for this creative thing, with double the punch."


"No-one sends you a memo," scoffs Alison, reflecting on the exact moment she decided to uproot her entire life and give everything to The Kills. "You can just feel it," she expands. "I always trust myself in that respect, to the point where people might think I'm insane! I'm just like – nope, this is what we're doing, this is what is right. You're going to believe me eventually! Just hang on." She beams at Jamie. "I read Led Zeppelin talking about it in an old interview," he continues. "They said that when they played together, they just looked at each other and they just knew that it was one in a fucking billion chance. The chemistry was just like that. After reading that, I applied it to my thing, with her [Alison] and I thought, ooh," he laughs, "it's the same."

Accidents frequently strike The Kills, it turns out. Prior to their second album way back in 2005 it was a broken, unusable Moog synthesiser that took them to the resulting cyclical fuzz of 'No Wow'. With their last record 'Blood Pressures,' a shattered elbow on Jamie's part led the way to a more taut, synthetic aesthetic. This time around, an apparently calamitous Jamie came a cropper yet again, and broke his finger in a fairly major way. He had to relearn an entirely new method of playing, as you do. "It's true," Jamie observes. "Please," he groans theatrically, "this can't be the theme!"

"I think that generally helps when you're creating something," Jamie goes on. "Stopping in your tracks and thinking 'how am I going to do this?'. I think you can hear that in art and music, when it's a triumph over adversity. Triumph over ability – ideas over ability – makes for great sounding records," he nods.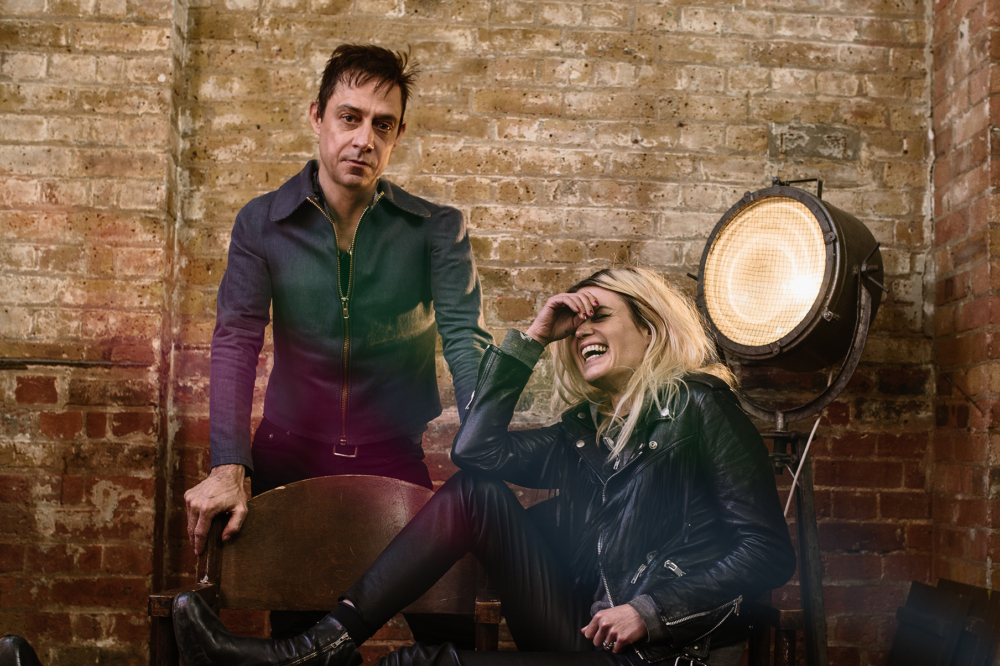 "
I felt like I wasn't going to play guitar again.
— Jamie Hince
Both Alison and Jamie subscribe to the idea that, while things can be helpfully nudged in the right direction, it's impossible to force innovation. While Alison was occupied elsewhere working on the latest Dead Weather album with Jack White, Jamie booked himself a train ticket to the other side of the world. Boarding the Trans-Siberian Express, bound for the Far Eastern city of Vladivostok, his goal was a simple one. He "wanted more out of lyrics." 6,000 lonely miles in a titchy cabin, overlooking vast expanses of isolated rural Russia is pretty ripe stomping ground for anxious, buttoned-up songwriting – you'd think, anyway. Instead, he returned from his impromptu field trip with a scribble-filled notebook of early ideas that were anything but icy and paranoid. Alison, meanwhile, rocked up at recordings with hundreds of vague blueprints - "[she] creates in explosions," remarks Jamie. "You've got to drink an ocean to piss out a cupful," he adds, paraphrasing the French realism champ Gustave Flaubert.

"I think you have to be open to receive them," Alison picks up, referring to the creative mishaps that continually shape The Kills. "You have to be aware of when ideas strike. Sometimes it's hard to describe. Maybe it's an accident…" she ponders. "Or maybe it's being in the right frame of mind."

Born from isolation, 'Ash & Ice' quickly became an album about yearning for connection instead, whatever the cost. Trying to skewer the branches of a 'Bitter Fruit' but salivating after it all the same, trying to break a habit but caving into vice, there's an inherent tension coursing through every shuddering piston-riff. Quiet, vulnerable pockets typically get the The Kills treatment, too; Alison growling of fucked up love and destroyed relationships through clouds of regret and cigarette smoke.

Spiky guitars find a new home on 'Ash & Ice', too. Though there's that ever-characteristic spininess still colouring the likes of lead single 'Doing It To Death' and closer 'Black Tar,' the duo's usual drum machine tenacity has morphed into something more meaty, and textured. Often, Jamie's Hofner guitar takes over the artery-pulse instead, chugging and rattling like an unstoppable freight train. "Maybe that's cos I lost a finger!" hoots Jamie. He might laugh it off now, but thanks to that hand injury of his, he thought it might be curtains on The Kills as they knew it – for a time, at least. "My hand did have a lot to do with it," he adds. "I felt like I wasn't going to play guitar again, didn't I?" he asks, looking across to Alison. Six surgeries, and a tendon transplant later, though, he's still shredding.


"
I recall a hotbed of criminal activity.
— Alison Mosshart
You only have to look as far as Jamie's Putin-related tomfoolery earlier today to hazard a strong guess that he's not really a subscriber to overthinking. But still, there's a determination to 'Ash & Ice' that can only spring out of impossible obstacles. This is an album dominated by all-consuming hunger, and limitless infatuation – a blinkered pursuit of the one thing that makes you tick. Shaken off its tracks by a lust-locomotive in 'Days of Why and How,' and loyal to the bitter end on 'Heart of a Dog,' The Kills' latest record hungers for connection to chaos. It's a conscious mission that took the duo out of their comfortable recording bubble in Benton Harbor, Michigan, and saw them setting up studio the other side of America in alien LA.

"I liked recording in Michigan because it was like locking ourselves away and building this secret machine," Jamie says. "But you do tend to find, while no distractions help you work harder, it's also not really getting any outside stimuli for creativity. Songs tend to be more introspective, maybe, relying on imagination. There were a lot of stories on our last album ['Blood Pressures']." he concludes. "We really wanted to mix it up, invite some opportunity. We wanted a bit more chaos. We wanted to absorb that into the record."

The Kills got their wish for mayhem, and then some. "I recall a hotbed of criminal activity," deadpans Alison. "We were up in the mountains," remembers Jamie, "and you'd get the coyotes coming up, and a minute later, these… what are those other things?" he asks Alison. "Racoons," he exclaims. "Racoons, in the hot-tub!" His bandmate looks vaguely bewildered, and throughly unconvinced. "I never saw them in the hot tub…" Alison mutters.

"Well, that little fountain thing," Jamie justifies. "Whatever that was!"

"There was that crane, too," Alison smiles. "We had wildlife, but we also had gang members. All sorts of things, running through the yard. Constant entertainment."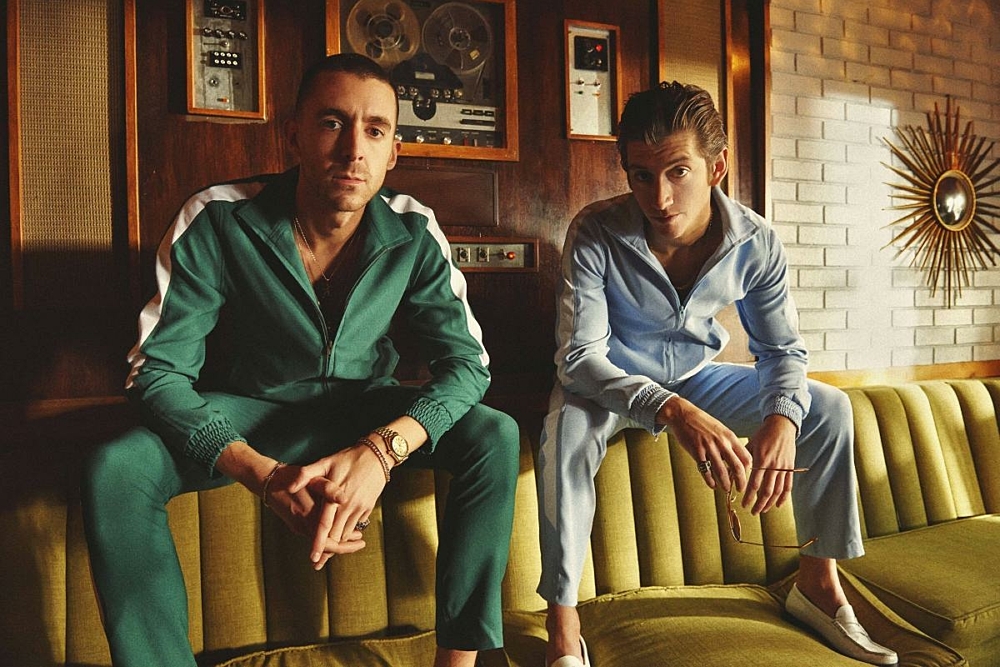 When Alison first uprooted everything to relocate across an entire ocean, she found herself a little culture-shocked by our island's peculiar customs. Now, sixteen years later, the tables have turned. Giving life in the States a go, Jamie is permanently confused by Americans. Luckily, he's got some friendly neighbours to help him through this difficult time.


Jamie: I'm spending more time in America. It's a trial. I still hang out with British people there though! Miles Kane, Alex Turner, Mike from Royal Blood – they're my neighbours.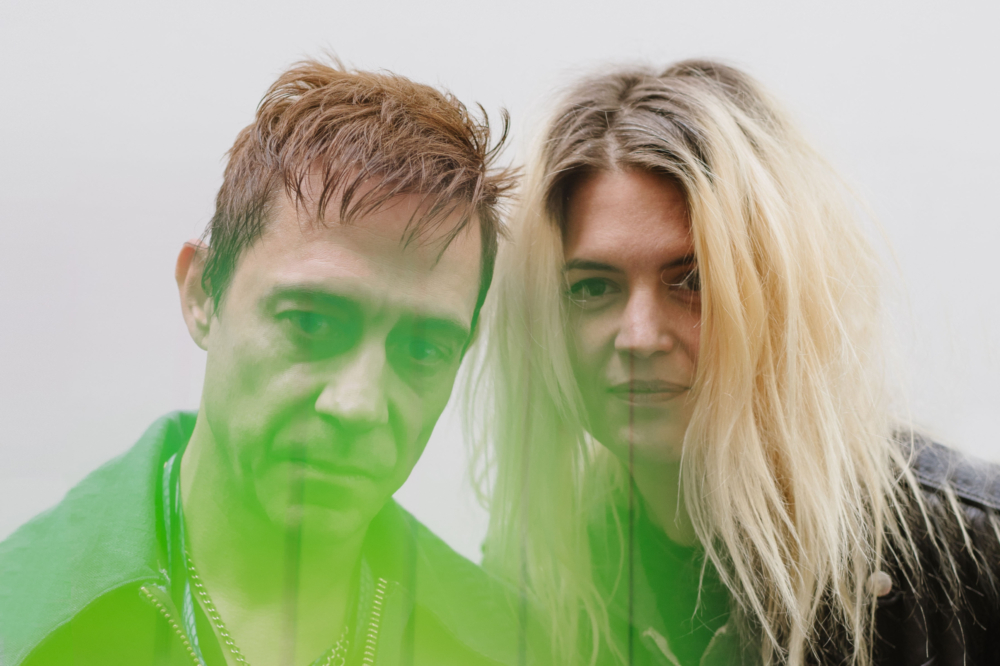 After a two-and-a-half-month stint at their new studio in LA, The Kills found themselves with thirty-odd contending songs, and chewing at the bit to finish 'Ash & Ice'. After dangling microphones out windows to sample whirring police helicopters, and recording ramshackle vocal takes while crouched on the bathroom tiles, Alison and Jamie headed towards yet another of the polar opposites that shape this album. It took them to the decidedly legendary Electric Lady Studios in New York's Greenwich Village. Once the stomping ground of Jimi Hendrix, it wound up being the place where The Kills put a full stop on 'Ash & Ice'.

"It was the perfect antithesis to recording in a house," Alison explains.

"They did tell us: Jimi Hendrix lived there, in the house we rented in in LA," realises Jamie, suddenly. "Then obviously we went to Electric Lady, which was his studio. That's only just dawned on me," he adds.

"He was throwing lightbulbs at you," Alison says, without stopping to clarify that she's referring to the ghost of Jimi, here. Obviously. "Lights were literally falling from the ceiling. Really bizarre." Hendrix's spirit, The Kills agree, found its way onto 'Ash & Ice' too – in yet another of their strangely coincidental turns.

"I would never in my life have considered using a wah-wah pedal," says Jamie. "Apart from the fact we were at Electric Lady, and I just thought, 'Come on, let's do it!' I haven't heard a wah-wah pedal on a record for such a long time, and I still don't think it's ready." The pair burst out laughing. "I think it's too early for that shit to come back," hoots Jamie. "But I thought, fuck it! I'm going to do it!"

"Just an itch," grins Alison.

Though they might be a truly transatlantic band – frog-hopping between continents depending on their mood – The Kills have always been open about one of their main inspirations. Following Alison's brazen first show tattoo, when the time came to settle on a band name, the pair chose The Kills because it seemed timeless. Both are huge fans of Velvet Underground, in particular, and in early interviews, The Kills often spoke of doing an Andy Warhol, and locking themselves away in a tinfoil coated, self-contained music factory. Unwilling to compromise, the band was born as a place where Alison's painting, Jamie's photography, and their collective musical output could all come under the same umbrella. Far from being a nostalgic goalpost, though, Velvet Underground just happen to be an example of that being possible.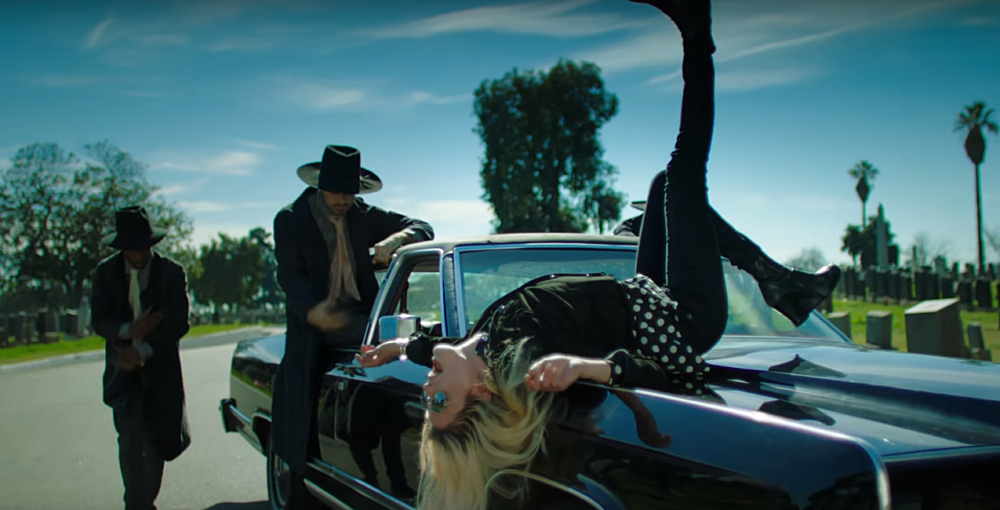 Alison, you look very cool in the 'Doing It To Death' video. Sensational balance. Be real with us, though – you definitely fell off that car bonnet a few times, didn't you?

Alison: [Laughs dismissively] No.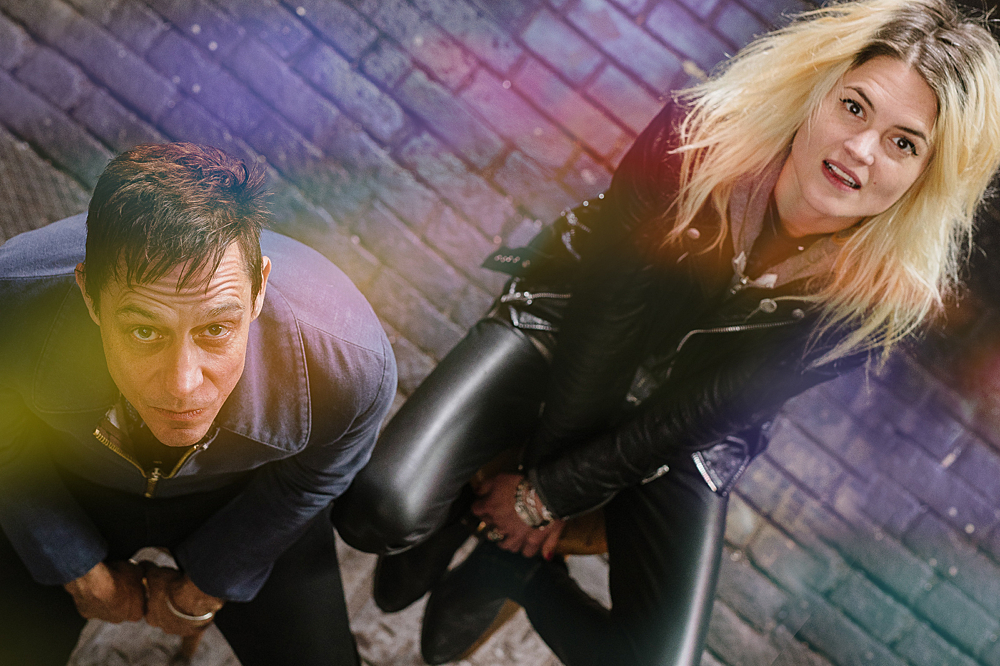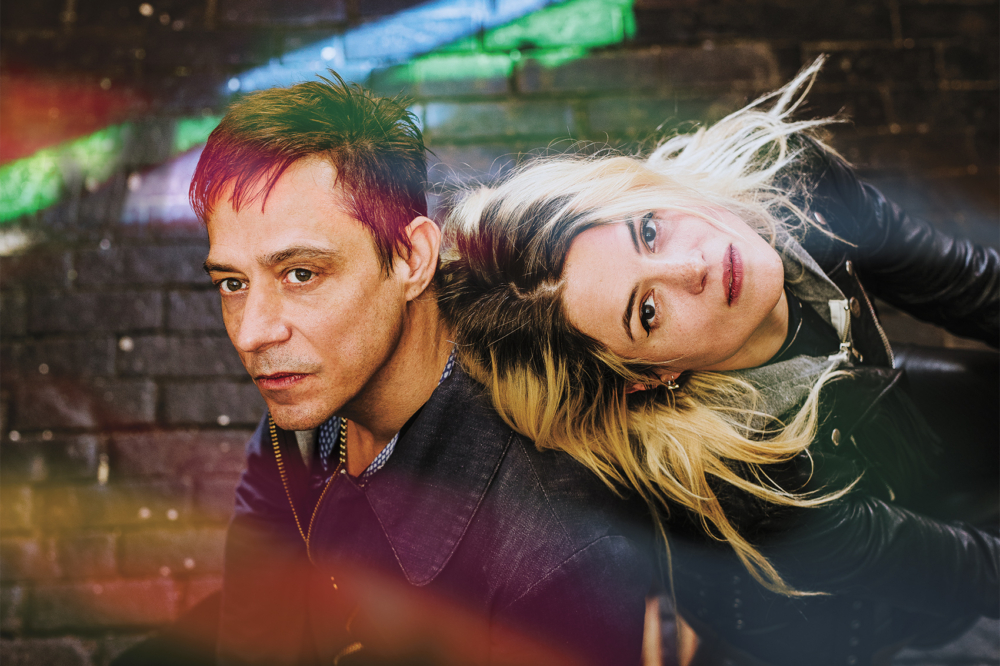 "We don't have to give anything up to do a band," states Alison. "We can keep doing all of that stuff, and it can keep being part of one big huge picture."

A debate between the pair – concerning Jamie's photography – follows. He's convinced it isn't a serious pursuit; Alison thinks otherwise. "It's your perception! Your seriousness about yourself…" she tells him. "It started just being about wanting to capture things because it might not be like this forever," he says, brushing it off, "it might all be over. We couldn't believe we were staying at The Chelsea Hotel!" he exclaims, referring to the band's drawn-out residency at New York's most infamous hotel in the run-up to 'Blood Pressures'.

Now a closed-down shell, the Chelsea's days of Patti Smith casually greeting Salvador Dali in the lobby, fringed by glimpses of Allen Ginsberg and Leonard Cohen, are now decades down the chute of history. "Edie Sedgwick set fire to her room," Jamie says, moving off on a tangent concerning one of Andy Warhol's superstars who used to reside there. "We used to stay in her room, we requested it deliberately."

"Sadly we missed that time," quips Alison dryly. "We came just after."

The Kills wouldn't have it any other way. Obsessed with reflecting the here and now, glancing in the rear-view mirror and watching the road peel away just isn't their style. Jamie Hince and Alison Mosshart continually rev towards new horizons. It's the killer driving force behind the band.

As much as icons of the past shape The Kills' artistic vision, they've got no time for nostalgia. The drive to surge forward is audible in every note they play. "It's impossible to avoid," shrugs Alison, "but you try not to focus on it." Present moments over rose-tinted reflection, forever rallying against the tide of retrospect; it's the sole reason The Kills continue to be one of music's most potent duos. To nick their own self-assured words from comeback statement 'Doing It To Death' they're double sixing it, night after night. Chance might've shaped 'Ash & Ice' but when it comes to The Kills, the dice is loaded on a winning streak.


While most bands struggle to master the basics of sleeping on tour, the road is The Kills' lifeblood. Alison and Jamie talk us through their love of roughing it across vast expanses of land in a sweaty bus.

Alison: I love it. For me, it's my biggest state of normal. That's where I understand where I'm 'sposed to be every day, and what I've got to do every day. It's actually totally sane to me. Sleep a certain amount of time. Fantastic. Wake up, find coffee. Awesome. Sound-check at a certain time. Cool. Eat at a certain time. It's actually way more sort of…real life.

Jamie: I always take a steamer with me. Very important. Even if you feel creased, your clothes aren't. Quite often I'll go out, and people will be like, 'wow, you look really smart, you're wearing a suit.' It'll be because I haven't been to bed!


'Ash & Ice' is out 3rd June via Domino.