Neu Get To Know… The Early Mornings
Fresh off of the release of their debut EP, meet the Manchester trio.
Hello and welcome to DIY's introducing feature, Get To Know… getting you a little bit closer to the buzziest new acts that have been catching our eye as of late, and working out what makes them tick.
Recently we've met psych-collective Mandrake Handshake, bedroom-pop star Sukie, The Lounge Society, Leeds quartet L'objectif, and now we're introducing you to Manchester trio The Early Mornings!
Fresh off of the release of their debut EP 'Unnecessary Creation', a collection of endearing pop-infused post-punk bops, we sent them over some qs to find out a lil' bit more.
Describe your music to us in the form of a Tinder bio.
16' 11''. Enjoys short walks to the rehearsal space. Dislikes long coach rides to gigs. Looking for a long-term commitment and someone who will pay for everything.

What's your earliest musical memory?
Annie: Going crazy dancing in my pram to the Peace Artistes and all the crowd cheering me on.
Rhys: Singing along to The Rockafeller Skank by Fatboy Slim in my parents' kitchen. It was the Summer of 1998 and I was 2 and a half years old, I would sing along and my version of the lyrics was "Check it out now: Fuck, Soul, Brother"
Danny: The theme tune of Tots TV with Tilly, Tom and Tiny.

Who were some artists that inspired you when you were just starting out (and why)?
Annie: When I heard Black Math by The White Stripes in primary school I knew I wanted to play guitar. Gorillaz were my first favourite band followed by a big obsession with Babyshambles.
Rhys: When I started making music in primary school I was a huge fan of The Hives, and I loved Franz Ferdinand - me and my best friend Tomos would share the earphones of his walkman CD player and listen to that album a lot, and would always talk about how we could hear different sounds to each other in our ears. We didn't know what stereo or panning was back then cause we were 8. It's interesting that now, Annie and Danny got me into The Yummy Fur, and two of them went on to form Franz Ferdinand.
Danny: In terms of our band, there's The Breeders, The Raincoats, VU, The Feelies, Cate le Bon. Anything with that mix of discordance, catchy melodies and interesting lyrics.

You're from Manchester! What do you think of the music scene there at the moment?
Rhys: It's hard to form an opinion on the scene as a whole, but there's lots of great little scenes. My favourite stuff from there recently has been Humint, Handle, Bunny Hoova, The Foetals, Threads, The Birthmarks, Itsnatevendahk, pretty much anything under the 6a6y 6 umbrella has been so out there and sounds great but I especially love Sonny Bliss and Beau Mec, and Another Country $$$$ is also making really refreshing music.
Danny: There's also Blanketman, Mean, The Starlight Magic Hour, All Girls Arson Club, Gadzooks, Swedish Magazines.

Are there any other artists breaking through at the same time that you take inspiration from?
Rhys: We're fans of Mush, Roxy Girls, Legss and Lewsberg, to name a few. It's too new to say they've inspired us though, but we respect their approach, especially how Lewsberg have released their own albums.
Danny: I think there's some similarities to Dry Cleaning but that's happened completely independent of each other. There's a lot of talk about the UK scene but I'm really liking some stuff further afield like Lithics, The Shifters, Deliluh.

Who would be your dream collaborator?
Annie: Kim Deal or Bert Jansch. David Thomas from Pere Ubu would be fun.
Rhys: Mica Levi, I love all of their musical endeavours and think the four of us would have a lot of fun in the studio. Alternately maybe we could get Dean Blunt to do a track with us.
Danny: A summery song with Tjinder Singh from Cornershop, who's one of my favourite singers.

Musically or otherwise, what are you most looking forward to this year?
Rhys: I don't have anything non-musical to look forward to, so I'll say playing two nights at The White Hotel in Manchester with Porridge Radio. I'll be playing bass for Oort Clod who are opening the night too which will be fun.
Danny: Exploring London, our new home, more.

If people could take away one thing from your music, what would it be?
Annie: Honesty.
Rhys: Nothing I guess, for example if you take the vocals away then the music has no vocals, so let us keep all our elements please!
Danny: Anything but Rhys' bad joke.

Get your copy of the latest issue
More like this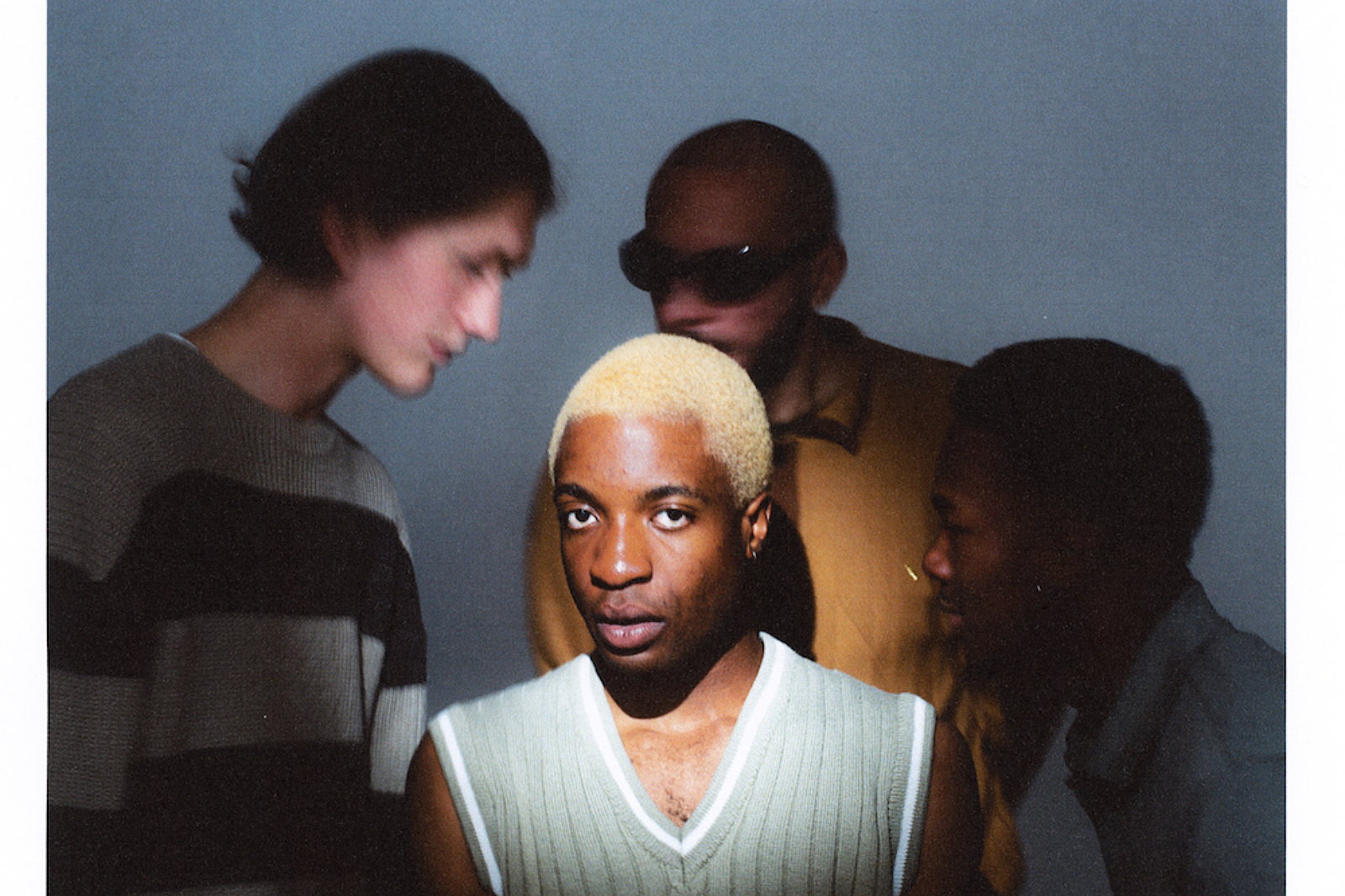 DIY's essential, weekly guide to the best new music.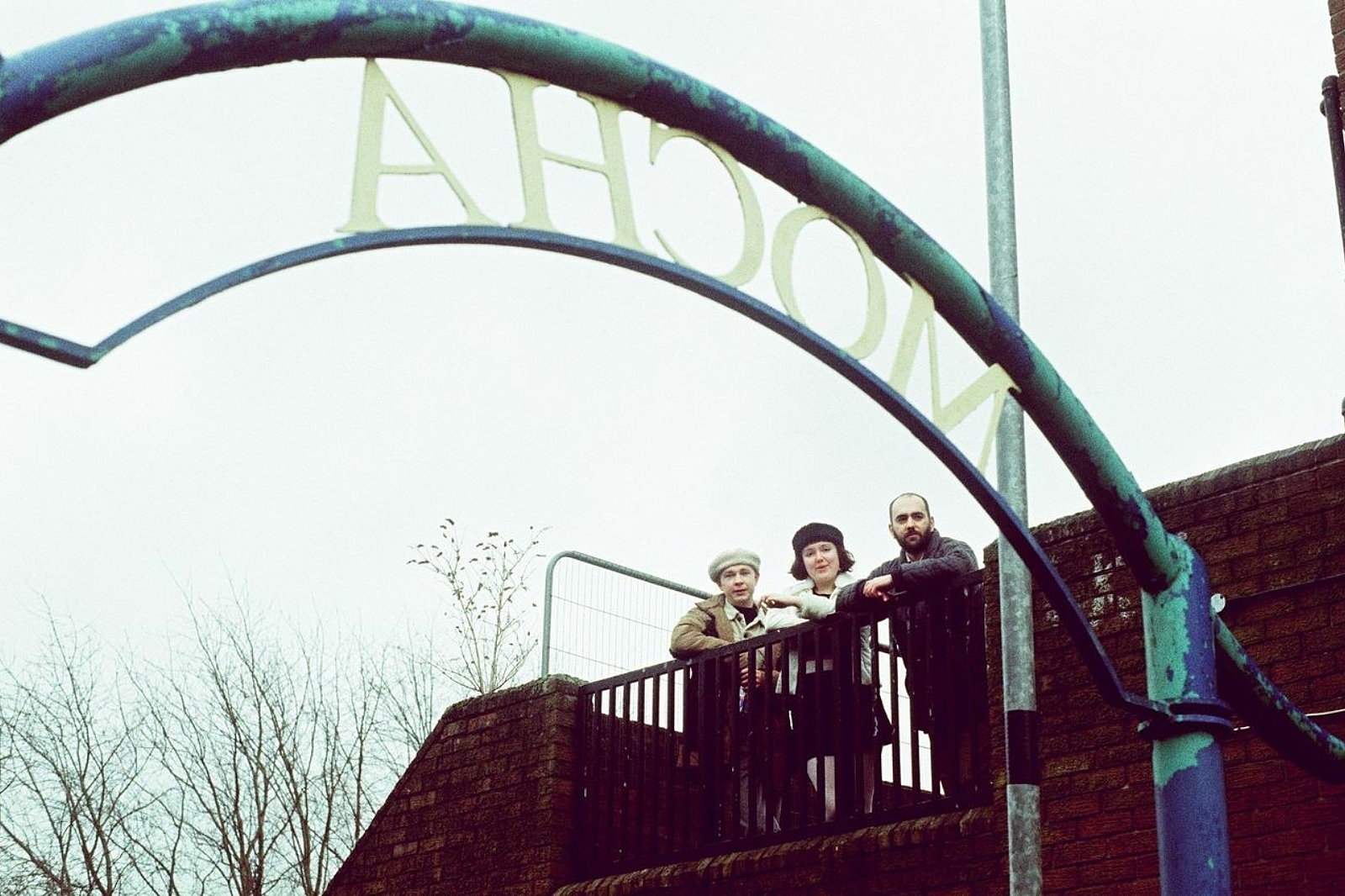 Taken from their upcoming debut EP!