Hall of Fame:
"It altered my aural preference" - Moose Blood, The Xcerts and more talk 'Déjà Entendu'
A crop of UK bands explain how Brand New's second album affected them and their musical development.
'Déjà Entendu' hasn't grown old quietly. Brand New's sophomore album, released in 2003 to an audience floored by how much of a step up it felt from 2001 debut 'Your Favorite Weapon', has since then been used as a marker with which to compare any subsequent Brand New material, and indeed for most emo rock records too.
In the past two years, the album has celebrated its tenth birthday, been played in full at select dates across America at the band's discography shows (the 'Déjà' dates were significantly of the highest demand) and, most recently, it has been re-released on vinyl for this year's Record Store Day - a delight for those who can't stretch to £200+ for an original press on eBay. Tracks from 'Déjà Entendu' also largely carried the set at Brand New's pair of UK tours in 2012 and 2014. The band had no new material to promote, but still sold out theatres in minutes, so that thousands could come and spend another night with the album that carried them through their teens. Aside from pure nostalgia, the anger and force that was poured into 'Déjà Entendu 'is obviously still burning in Brand New, with their new track 'Mene' - the first in nearly six years – feeling most like 'Déjà' out of the band's four full-lengths.
The scale of the album's influence is hard to measure, but when up-and-coming British emo bands, still teens when the album dropped, are namedropping 'Déjà Entendu' on their debut album, its influence clearly isn't waning. Moose Blood are leading a new wave of British acts clearly indebted to Brand New's emo rock hooks and brutal honesty in their lyricism, and vocalist Eddy Brewerton can't overstate the impact 'Déjà Entendu' had on him and his bandmates. "I had already started to listen to the type of music Brand New were playing, and had heard 'Your Favorite Weapon', but this was the first record that made me pay attention to how well written the lyrics were, and it has inspired me to sit down and take a little more time to make sure my lyrics are as good as I can write."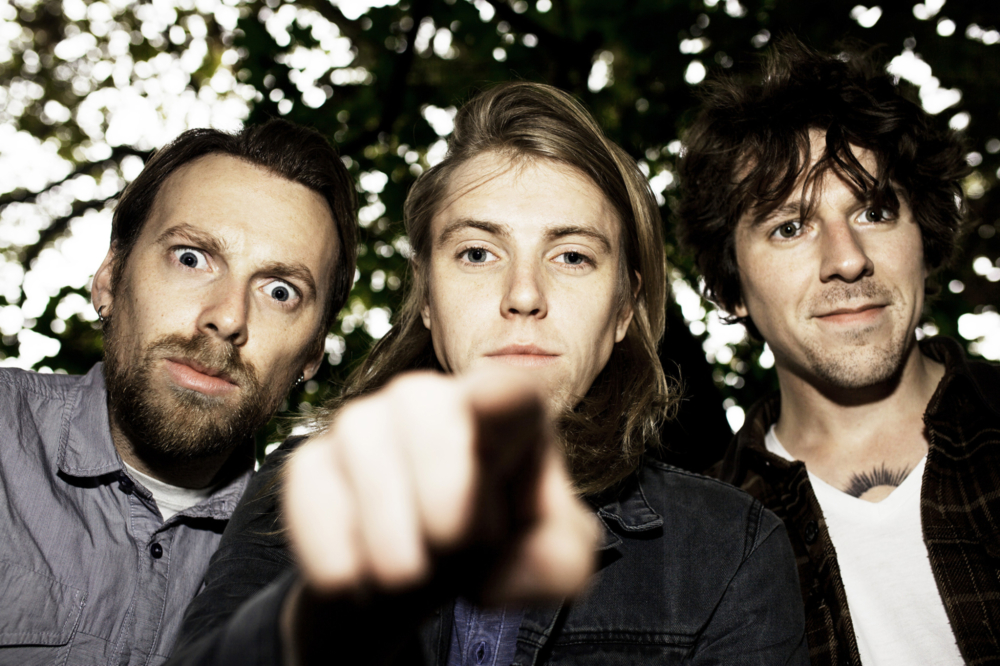 "Watching them play night after night just reinforced how timeless some of those songs truly are."
— Murray MacLeod, The Xcerts
For Brand New's 2012 UK tour, Aberdeen-via-Exeter trio The Xcerts had the honour of playing the opening slot, and vocalist Murray Macleod remembers how much of an effect it had on the three of them. "Watching them play night after night just reinforced how timeless some of those songs truly are. The fact they are a much heavier live band now and the songs from 'Déjà' still sound as relevant as they did 12 years ago is a testament to how good the songwriting is."
Honesty is something that can't help but present itself as a defining characteristic of 'Déjà Entendu', and Macleod picks it out as something that makes the band's live shows so special too. "They are very honest in their performances. If the mood is right and they feel like going nuts, they lose themselves. If they feel like standing still without much interaction, they will do just that and won't feel bad about it. Why should they? They're just being true to themselves. They taught me to be an honest performer."
The idea of a difficult second album was blown out of the water by Brand New with the release of 'Déjà Entendu', and the step up from 'Your Favorite Weapon' is almost hard to comprehend. Saam Watkins, drummer and singer of London via Brighton fuzz-pop band playlounge, tries to pinpoint reasons for why 'Deja' sticks out so much. "For me, the reason that that record is stronger than 'Your Favorite Weapon' is how fearless it sounds. 'YFW' is still amazing but it wasn't much more than a straightforward pop punk record, whereas with 'Deja 'it feels like their experimentalism knows no bounds. Anything goes."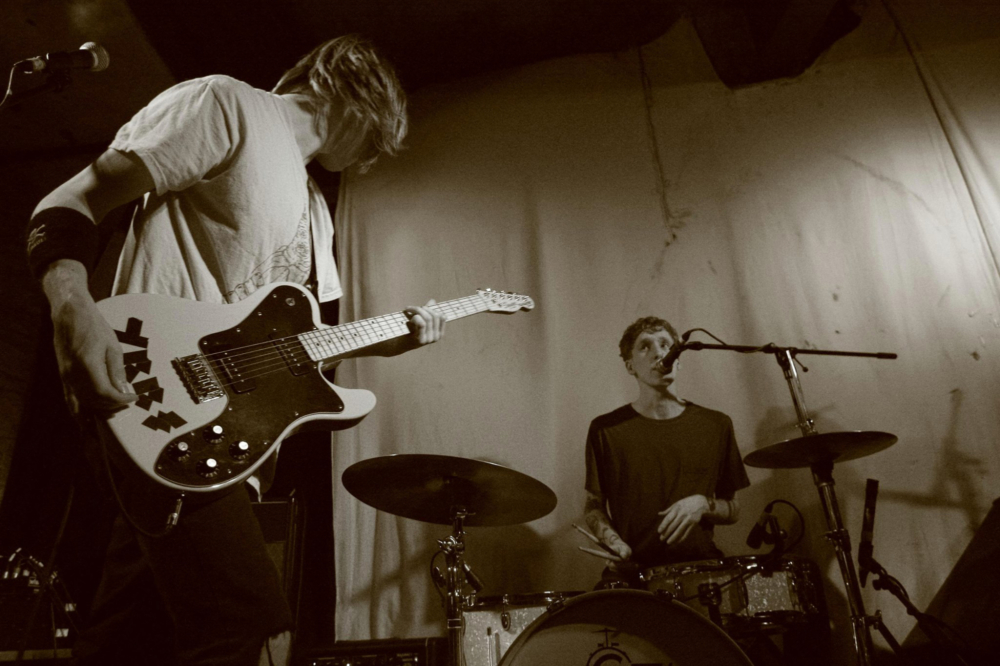 "I'm still trying to write lyrics like Jesse Lacey."
— Saam Watkins, Playlounge
On playlounge track 'Elephant', Saam sings of a girl that "was never one to get caught up in 'Sic Transit (Gloria)'", but can't exaggerate the effect the record had on his own musical development. "'Déjà' changed how my ears received music. It altered my aural preference and because of that I was not only open to but found myself really searching for a different sound when it came to music. I wanted something smarter, more emotional than before."
'Déjà Entendu' still presents itself as a natural entry point for any potential Brand New fan – without the dark, anti-social elements of 'Daisy' and offering more depth than 'Your Favorite Weapon' – and Murray and Saam both recall how they first stumbled upon an album that would change them. "I must have been about 16 when it was released and i had actually seen Brand New open for Finch in my hometown of Aberdeen 3 months prior to the record coming out," says Murray. "I remember my good friend giving me a copy of 'Your Favorite Weapon' a couple of weeks before the show and he told me I'd love them. I thought the record was cool but it didn't totally grab me, but then when I saw them live they kind of changed my world in 30 minutes. They were incredible."
"I was 14 and was flicking through the 'alternative' music channels on Sky at my Dad's house when i stumbled upon the video for 'Sic Transit Gloria…Glory Fades' on MTV2," adds Saam. "I remember being super excited by the video because I'd read about it a week prior in Kerrang! and it sounded like a cool concept. My Dad and I then drove down to HMV - which was kind of a weekly ritual of ours - and i picked up a copy of 'Déjà'."
"This was the first record that made me pay attention to how well written the lyrics were."
— Eddy Brewerton, Moose Blood
'Déjà Entendu' turns twelve in June, but could never be shoehorned into sounding '2003' like so many of their contemporaries at the time, and that's maybe why its influence is only getting stronger. Indeed, a whole new generation of emo-inspired British guitar bands are emerging with the album attached firmly to their sleeves, even if not in the most sonically clear ways, as Saam explains: "We definitely don't sound like Brand New, but that record shaped my musical development in a big way; taking a teetering interest in emo and making it a full blown obsession - right at the time i was starting to really develop ideas about my own music. And I'm still trying to write lyrics like Jesse Lacey."
For Eddy and Moose Blood, though, the album's influence is a bit more easily defined: "To be honest, if it wasn't for 'Déjà' and just Brand New in general, I don't think I would have started writing the first few ideas for this band in the first place."
For DIY's full Hall of Fame coverage on Brand New's 'Déjà Entendu', head here.

Get your copy of the latest issue