The DIY List 2015: The year in music [50-41]
Albums, tracks, headline slots, stupid tweets. Everything counts in the list, our definitive rundown of who and what made our 2015.
It's list season. Christmas shopping lists come first, but there's also snowman-related gif lists, lists for the best ways to cook brussel sprouts. And then there's the all important end of year, tracks and albums of the year lists.
But for a band to go from small concern to Oh My God Massive, it usually takes more than an album. Triumphant festival slots, ridiculous videos, regrettable tweets - these all come into the equation. At DIY we're obsessed with bands. We follow their every move and laugh at their shit jokes. The best acts go way beyond releasing a record before going back into hibernation. They play surprise gigs, they form best mates with their tour buddies. Sometimes, they steal copies of The Sun from a service station before throwing them in the bin.
The DIY List is our look back at the year's defining artists. Albums and standout tracks obviously have an impact, but we'll also be explaining why an act's made the cut by picking out their other eye-catching moments. Last year, St. Vincent topped The DIY List 2014 by transforming into a musical superhero. Across this week (14th-18th December), we'll be running through the year's finest. Follow everything here.
How The DIY List was decided
The DIY List is a combination of DIY writers' favourite albums and tracks, and the stunning pinch-yourself moments that took place throughout the year. We've sat down and tried to take stock of the past twelve months, whether it's a bizarre news story or an unforgettable headline slot.
Nothing 'earns' more 'points'. This isn't a deep analytical discussion or a frog-leaping competition. It's a collection of the best and most bonkers acts, all ranked in a list (because lists are fun, let's face it).
Catch up with the top 100 below:
50. Laura Marling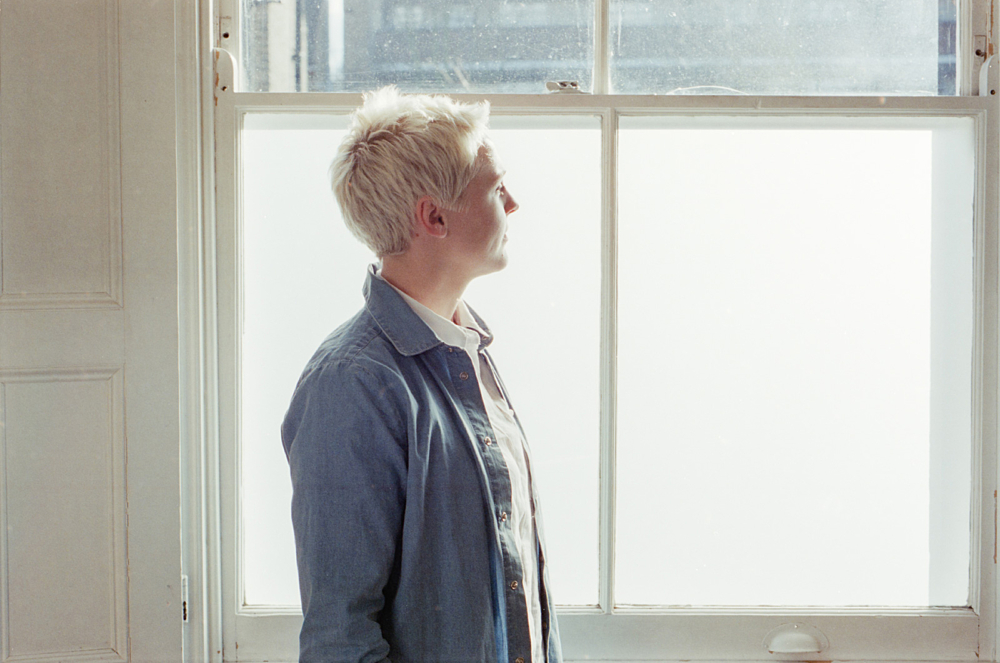 A resurrection like no other.
Photo: Mike Massaro
This year, after generously laying on hummus and crisps round her gaff for DIY and making yet another stunning record, Laura Marling was unfortunately eaten by her good friend Marika Hackman the werewolf in her 'Animal Fear' video. It was a travesty.
The story takes a happy turn, however. Future sightings of the musician walking around East London alive and well spurred on our hopes, and once Latitude came around, Laura Marling was on the main stage performing new album 'Short Movie'. Besides her biggest feat of resurrecting after being digested by a folkloric creature, 2015 has also seen Marling pick up an electric guitar for cuts like 'False Hope'. She's also brought a more open, personal slant to her consistently brilliant songwriting with the new record. El Hunt
49. Dilly Dally
Dilly Dally are amongst the very best.
2015 has seen a pleasingly chunky influx of right-mindedly angry, pleasingly grungy bands. Not those beholden to some ideal of early 90s Seattle, you understand. They've got something to say and they're not going to be quiet about it. Quite right too.
Dilly Dally rank amongst the very best of them. Formed on a pact between lifelong best friends Katie Monks and Liz Ball, and sealed by high-school tattoos, they're no overnight sensation. In 'Sore', they've delivered a full length that feels real. "It's an album from all parts of my life," Monks told DIY earlier this year, "It definitely encapsulates the journey that we have had." Stephen Ackroyd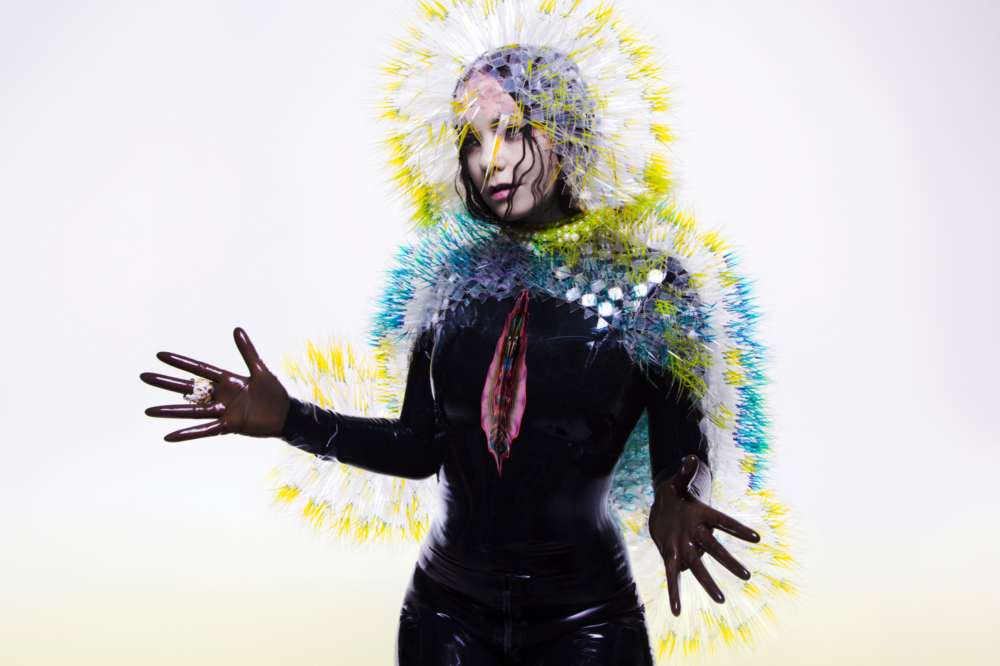 Nine records in and more relevant than ever.
Album leaks are an accepted crux in 2015, but few come more life-shattering than when Björk's 'Vulnicura' emerged two months early. Arguably Björk's most personal record, this was something she wanted to deliver in the right way, fitting of the emotional weight it carried. For it to wind up in poor quality form was a nightmare way to start the year.
What followed was an affirmation of what makes her latest record so special. She revealed the album's lyrics as soon as it leaked, opening the heart of this colossal break-up album. She followed it with dramatic videos, from 'Lionsong''s confrontative heartbeat to the striking (and pretty gross) 'Mouth Mantra', filmed inside her mouth. The ultimate message was that Björk was putting herself on the line, showing a truer side than anything offered before. For a musician nine records in, she couldn't be more relevant to the present day. Jamie Milton
47. Sufjan Stevens
'Carrie & Lowell' might have made this his best year yet.
Photo: Jonathan Dadds
A new Sufjan Stevens album was going to make 2015 special for him by default - his first since 2010's 'The Age Of Adz' - but the stunning 'Carrie & Lowell' might have made it his best yet. The now-well-documented subject matter of his mother's death in late 2012 influenced his most beautiful record to date. Touted as a 'back to basics' record, 'Carrie & Lowell' is anything but uniform. It slides between full-blown heartbreak ("fuck me, I'm falling apart") to something approaching acceptance ("nothing can be changed"), and uses its scaling down of the carnival theatrics seen in 'Illinois' to emphasise the message fully and create a trip that's an emotional hammerblow. Will Richards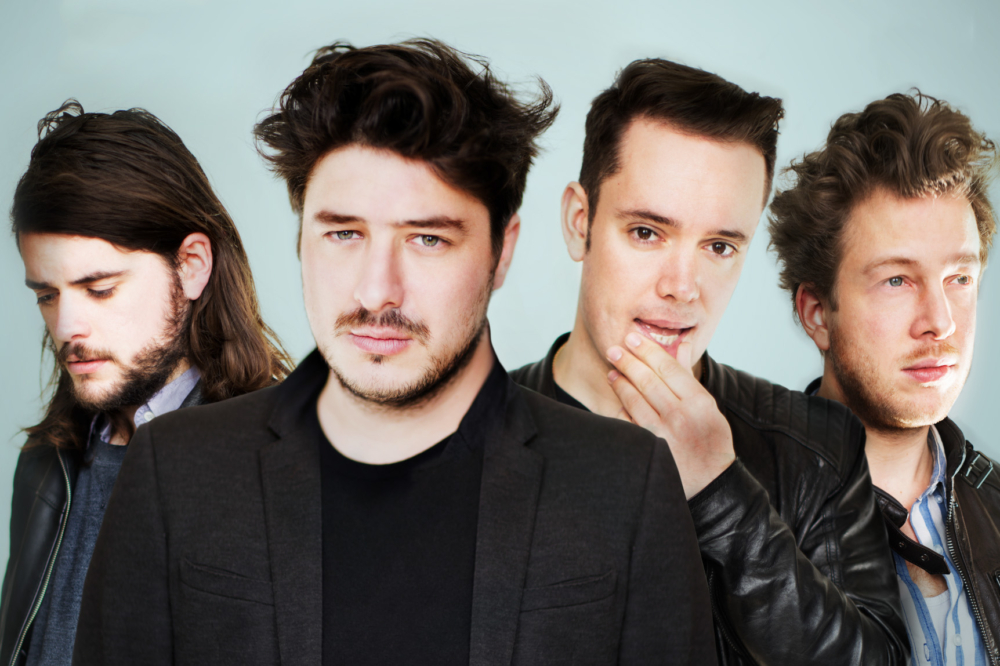 Photo: Phil Sharp
Ditching the banjos didn't represent some magical shift in 'the people's view' of Mumford & Sons. Happy clappy dance-around-the-barn numbers were gone, but they still pounded their chests like proud ballad-penners when topping festival bills worldwide.
Banjos (sort of) banned, Mumfords' transformation arrived in a different form. Winston Marshall, king of tongue-in-cheek quotes and probably the member who takes this band least seriously, decided to become a techno DJ. He called himself Tech No Notice, after being turned onto EDM by Simian Mobile Disco's James Ford. Think 'Wilder Mind' was a drastic move? Wait for the techno record. Jamie Milton
Queen of her own eerie, cinematic world.
With 'Honeymoon', Lana Del Rey released one of pop's least radio-friendly albums of the year. Shunned by the Grammys (probably because it didn't have any actual singles), it's still the finest representation yet of the eerie, cinematic world she places herself within. It's taken three records to amount to this, and 'Honeymoon' does feel like the perfect ribbon for a neatly-constructed chapter in her career. Nobody else can construct a universe quite like Lana Del Rey. Jamie Milton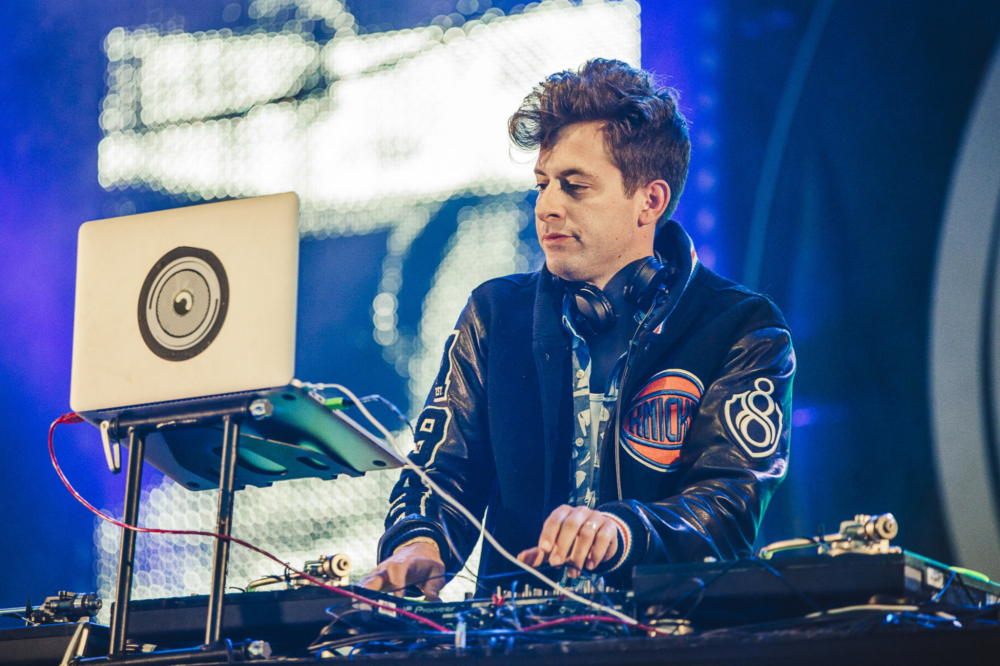 King of the sleeper hit with his niche number 'Uptown Funk'.
Photo: Andrew Benge
You might have heard of this song called 'Uptown Funk'. Bit of a sleeper hit, admittedly. Bit niche. But you might have. Anyway, this Mark Ronson fella wasn't about to stop there. He started the year by dropping one of its most fit-to-burst-with-bangers pop records, 'Uptown Special', before taking it on a whistlestop tour of every unmissable festival slot going, with BMXers and guest vocalists galore. Even that bloke from The View couldn't ruin it.
Dedicating 'Uptown Special' to his longtime friend, the late Amy Winehouse, he then the took the recently Oscar-nommed Amy documentary under his wing, ensuring that it handled every element of her personality with due respect and granting his dear friend one final, fitting farewell. Tom Connick
43. Kanye West
42. Brandon Flowers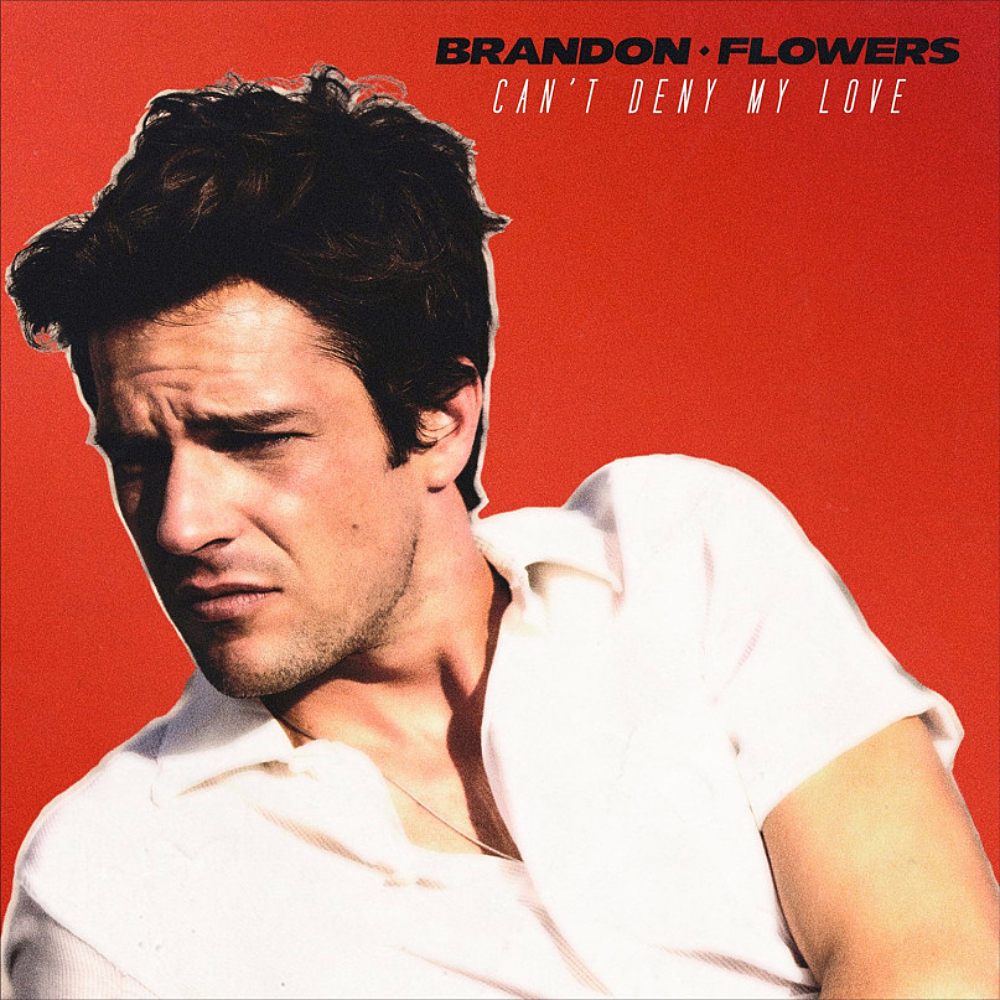 Every bit as insatiable as ever.
It may have been five years since Brandon Flowers first offered up a solo album, but the wait has been worth it. For his follow-up to 2010's 'Flamingo', The Killers frontman recruited some of the finest musical names – producer du jour Ariel Rechtshaid being just one of them - and really upped his sass game. Shimmying his way through 'The Desired Effect', Flowers proves himself to be as insatiable as ever, and we're not just talking about his slick, finger-clicking dance moves in the 'Still Want You' video. Granted, it's no longer the 80s, but now's the perfect time to dig the sparkly jacket out of the wardrobe and start belting along to 'I Can Change'. Sarah Jamieson
Rumours of a new Adele album have been knocking about since the dawn of time, so when she decided to drop a snippet of new material slap-bang in the middle of an X Factor ad break, the world pretty much stopped turning for a second.
It's hard to remember the sense of anticipation that followed '25' around in the months and years leading up to its release, given that she's everywhere once more and has sold, at the time of writing, roughly eighteen bajillion copies of it. But that's what made her return so special - keeping to the shadows entirely and only striking once the time was really right for her, Adele deserved to own every second of the year's end. Tom Connick

Get your copy of the latest issue