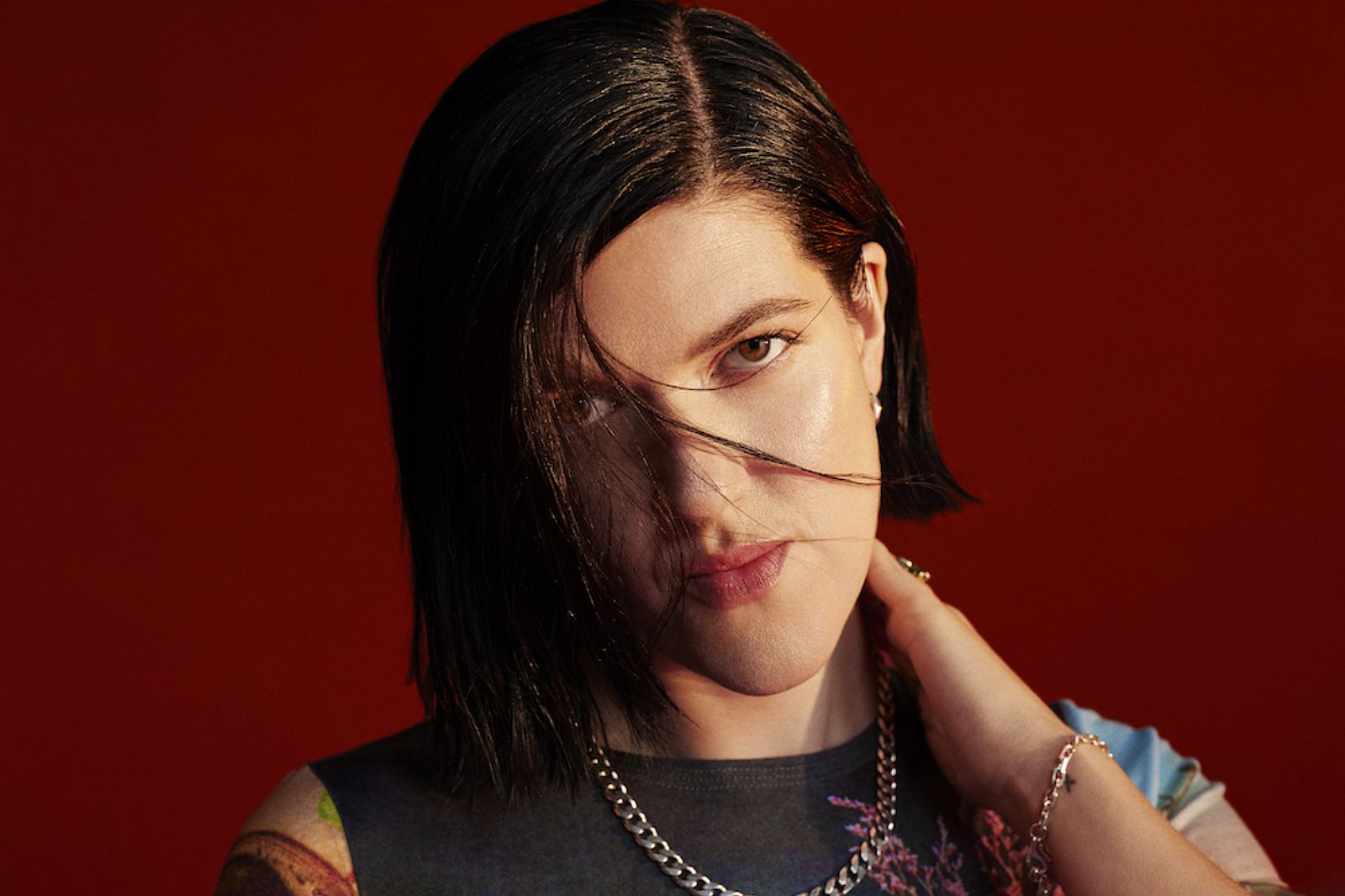 Photo: Vic Lentaigne
Tracks: Romy & Fred Again.., PinkPantheress, Shame and more
Feast your eyes and ears on the best new songs released this week.
Romy & Fred Again.. - Strong
Romy made her name with one of the UK's top electronic exports, so somehow it makes complete sense that she'd pair up with another. Hype man of the moment Fred again.. is recruited for a thumping dancefloor-ready banger that somehow sees the xx star's already low-key vocal delivery retreat further, into a breathy almost-whisper, repeating the track's refrain – "You don't have to be so strong" – as if it's a plea. (Bella Martin)
PinkPantheress - Do You Miss Me?
Cast your eye back just twelve months, and PinkPantheress was the name on many a lip when it came to new artist tips. Then a bedroom act (largely through necessity to be fair, given the you-know-what) who'd only played live for the first time the previous month, now she's shared a stage with Paramore, and featured on the new Black Panther soundtrack alongside Rihanna, Stormzy and Burna Boy, via a Reading Festival set that many couldn't get anywhere near it was that busy. Not too shabby. 'Do you miss me?' continues with her signature sound: UK Garage-style beats with emo-tinged lyrics and that immediacy that won us over in the first place. (Bella Martin)
Shame - Fingers of Steel
'Fingers Of Steel', the first offering from Shame's third studio album, 'Food For Worms', sees the band looking more outwards than ever before, trying to portray the world around them. Recorded whilst on a European festival run, 'Fingers Of Steel' is wonderfully unique and sonically pleasing throughout. The track arrives with a cinematic worthy music video directed by James Humby, that sees the band work 19-hour shifts creating fake social media accounts, on a mission to interact with their own material. (Katie Macbeth)
Jessica Winter - Funk This Up
Twitchy, glitchy and running just that little too quickly for complete comfort, 'Funk This Up' is proof of Jessica Winter's knack for making pop with one foot in the accessible and the other thoroughly rooted in the weird. At moments, her vocals almost sound like Britney; at others, her past in oddball duo PREGOBLIN makes itself known via claustrophobic layers that have no place in conventional pop. Which is the beauty of it, of course. Charli XCX, you sense, would approve. (Lisa Wright)
Yes, of course it's another song about being, or getting fucked up, but when the chorus has a riff this utterly glorious is it really an issue? Whether Zac Carper is addressing his repeated "You're fucking out of your mind" to a third party or himself is unclear (although, given his form on past songs, we're inclined to assume the latter). After the thrilling thrash of 'FSU' and the joyous nostalgia that 'Sand on the Beach' brings, FIDLAR's next step is bound to be a great one. (Emma Swann)
The Murder Capital - Ethel
A further preview of The Murder Capital's second album, 'Gigi's Recovery', 'Ethel' interlaces both the haunting and the optimistic. A re-examination of past desires and priorities, the track is a song of two, gently-heart breaking, halves, that finds its first half unanchored, with insular instrumentation that paves the way for its melody to push and pull itself to reveal a euphoric, yet anxious, second half that moves the track into an alternate reality. As 'Ethel' reaches its climax, its message is revealed to show that you can have what you truly desire if you let go of short-term fixes. (Katie Macbeth)

Get your copy of the latest issue