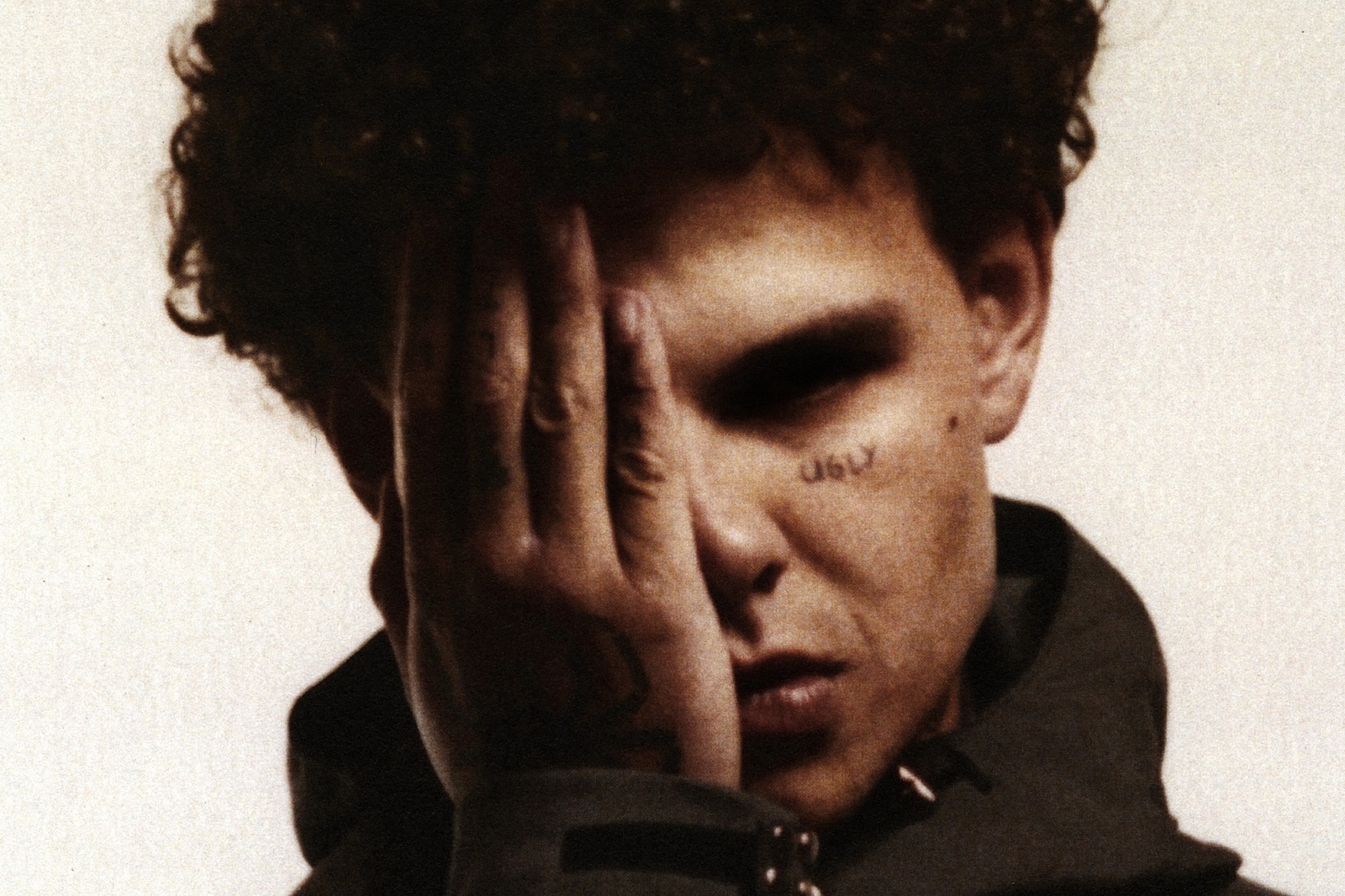 Photo: George Muncey
Tracks: slowthai, Zara Larsson, Willie J Healey and more
Update your ears with the biggest and best new songs this week.
2023 feels as if it's going full-throttle. This week we've had news of new records from acts including slowthai and Kali Uchis plus a metric ton of festival announcements. There have also been new tracks shared from the likes of Gorillaz, Fall Out Boy, The Xcerts and Zara Larsson.
To update your eyes and ears with the best new music, Essential New Tracks is below. For what we have to say on the pick of the pops, read on.
Slowthai - Selfish
That slowthai and Mura Masa's euphoric stomp, 'Deal Wiv It', was released when it was - the tail end of 2019 - is a damn shame. A track that sweats bucket hats, flying pints and chaotic attempts at circle pits, the track showcased the best of the Northampton artist: wry, cutting observational lyricism with an earwormy chorus and a cheeky grin: the world's a bit fucked, innit. 'Selfish', the first track from his forthcoming third album, 'UGLY', follows on from that and the likes of fellow Mura Masa collab 'Doorman', or his Gorillaz guest spot on 'Momentary Bliss', where his, Damon Albarn and Isaac Holman vocally intertwine, highlighting their innate similarities. It's darker - longtime production pal Kwes is joined by Dan Carey, which creates a mood that's at once familiar and with a sense of unease, a perfect foil for slowthai's lyrical introspection. Again, he marries the tender ("I kiss my son before I put him to sleep") with the pleasingly unfiltered ("People suck dick to climb a pyramid, it makes me sick") in three-minute moshpit-ready banger form. (Emma Swann)
Zara Larsson - Can't Tame Her
Yes, the retro synthpop sound may be a somewhat over-familiar one - with no small thanks to The Weeknd for its most recent revival - but that's not to say it's any less fresh. Here it's Zara Larsson's turn, who injects a deliciously saccharine dose of Scandipop to it. As ever, she never fails: 'Can't Tame Her' is a spiralling, Abba-on-nightcore dancefloor filler, with a frenetic energy that teases an exciting fourth studio album. (Otis Robinson)
Willie J Healey ft. Jamie T - Thank You
Willie J Healey's latest channels tongue-in-cheek lyricism ("I wanna thank you for absolutely nothing at all"), warbling neo-funk bass licks and of course the candid tenor delivery of collaborator Jamie T. Toying with a slightly surreal subject matter allows the pair to have fun: you can nearly hear them giggling between legato violin strokes, channelling their inner Silk Sonic. It's elevator music at it's very best: simplistic, breezy and most of all, helps pass the time. (Alisdair Grice)
PVRIS - Goddess
With 'Goddess', PVRIS' Lyndsey Gunnulfsen is turning the idea of alt-pop princess on its head, at one point quite literally: "Is she a wo- or a man / I'm a motherfucking brand". This is an impeccable pop song which both channels early-noughties Britney ('Slave 4 U', and yes, 'Toxic') and nods to her project's rock roots with its smidgen of industrial flourish thanks to clattering percussion and a swift 180 in her vocal style, the closing "It's your body, Fuck the man" with the potential to become iconic. (Emma Swann)
Gorillaz ft. Adeleye Omotayo - Silent Running
Augmented by the yearning backing vocals of long-time Gorillaz live band member Adeleye Omotayo, 'Silent Running' addresses the technological concerns of Gorillaz' forthcoming eighth album 'Cracker Island' head on with a melancholy sigh of track taking aim at the black hole of social media. "Machine assisted, I disappear," Damon Albarn laments: "Through the infinite pages, I've scrolled out." Contemplative and mid-tempo, it's perhaps not an obvious choice for a single but, as an indicator of the record, it hints that all is not rosy on this particular Island. (Lisa Wright)
The Xcerts - Gimme
If someone had predicted Scottish indie rockers The Xcerts would be next toto dabble in pop-punk, glitchy vocals, sub 2-minute songs and washed-out Machine Gun Kelly aesthetics in 2023, they would have (somehow) been spot on. 'GIMME' offers a momentary window into a new era for the band, pivoting from emotive ballads to TikTok-friendly tracks that are at risk of diving headfirst into pop-punk adjacent landfill. Packed with post-production flourishes, soaring police sirens and the ingenious hook "gimme like something like whatever cool", it will be very interesting to see whether their fandom holds on, or new fans appear in their absence. (Alisdair Grice)
English Teacher - Song About Love
Lily Fontaine's vocals take centre stage on this latest track from the Leeds-based band, her repetition providing more of a percussive focus than the instrumentation behind her: flipping the script on what's fast becoming a dog-eared post-punk rulebook. It adds a warmth to the song even as the meaning of the word she repeats - "love" - becomes lost entirely among the layers of swirling sound. (Bella Martin)
Fever Ray - Kandy
Taken from the yet-to-be released 'Radical Romantics', 'Kandy' sees Fever Ray reunites with old familiar Olof Dreijer. The Swedish artists are siblings, both formerly of The Knife, and specialise in outsider pop. Disquieting and rather meta, with references to the song being written ("What if I die with this song inside") and the phasing steel drum-like instruments that form the melody in the lyrics ("Be still and patient, a new sounding instrument"), it's buoyed with drum and bass-channelling rhythm, and its unique soundscapes marks an empowering return for the multi-hyphenate artist (not to mention the potential of a much talked about The Knife reunion). (Alisdair Grice)
Fall Out Boy - Heartbreak Feels So Good
That Patrick Stump describes Fall Out Boy's forthcoming eighth album, 'So Much (for) Stardust' as if they'd never taken that (not particularly long, let's be honest) break, is beginning to make a lot of sense: 'Heartbreak Feels So Good' is a straight-up guitar pop song, full of "woah-ohs" primed for both mass singalongs and daytime radio play and a pace that's energetic but knows when to drop. There are the odd flickers of 2020s sounds - a synth popping up here, a lick there - that prevent it from sounding dated, but it's essentially a fun song. Bonus points, too, for the baffling (and surely Beastie Boys-nodding) video during which they begin by failing to kidnap Weezer's Rivers Cuomo for what appears to be no reason at all. (Louisa Dixon)