Neu Class of 2018: King Nun
With fiery live shows, promising early singles and bundles of fun surrounding everything they do, these four Londoners are the heartwarming kick we need in 2018.
Most bands would kill for the charisma, energy and sheer exuberance that flows through King Nun. A gang mentality and bundles of fun are integral to any band, and these four possess it in spades without even trying. Upon sitting down at an East London pub, still picking star confetti out of their hair from our photoshoot, they start to talk - and it feels like they'd never stop, if time allowed.
From bassist Nathan Gane being convinced that he once saw some "really cool bins" outside the pub to them laying out their plan to start a Nickleback tribute band called The Kroegers and its subsequent world domination, the sense that King Nun are having the most fun of their lives right now is unavoidable. And the songs aren't bad either.
Emerging with debut single 'Tulip' towards the end of last year, the quartet showed themselves as a hyper-active, grubby and melody-packed outfit, fronted by the insatiable Theo Polyzoides. B-side 'Speakerface' was an equally hair-raising cut, but it was 'Hung Around', released earlier this year, that really stated the band's intentions. A bratty, stop-start verse leads into a chorus that adds anthemic to the ever-growing list of the band's qualities, a song that shows Theo's versatility as a songwriter as clear as day.
Shortly after, the band embarked on their first tour, alongside Superfood and Pale Waves, their labelmates at new home Dirty Hit. "We were extremely spoilt by that tour I think," guitarist James Upton reflects. "We were in hotels every night and thought that was what touring was always gonna be like!" Let's hope for the band's sake they milked the free shampoo sachets, as their following tour, a co-headlining run with Freak, saw them travelling back from every date to pile into their driver's flat in Birmingham. Night-time amenities aside, however, the Dirty Hit tour was the start of something, the lift-off of a year that's since taken them on tour after tour, and to Reading & Leeds and beyond.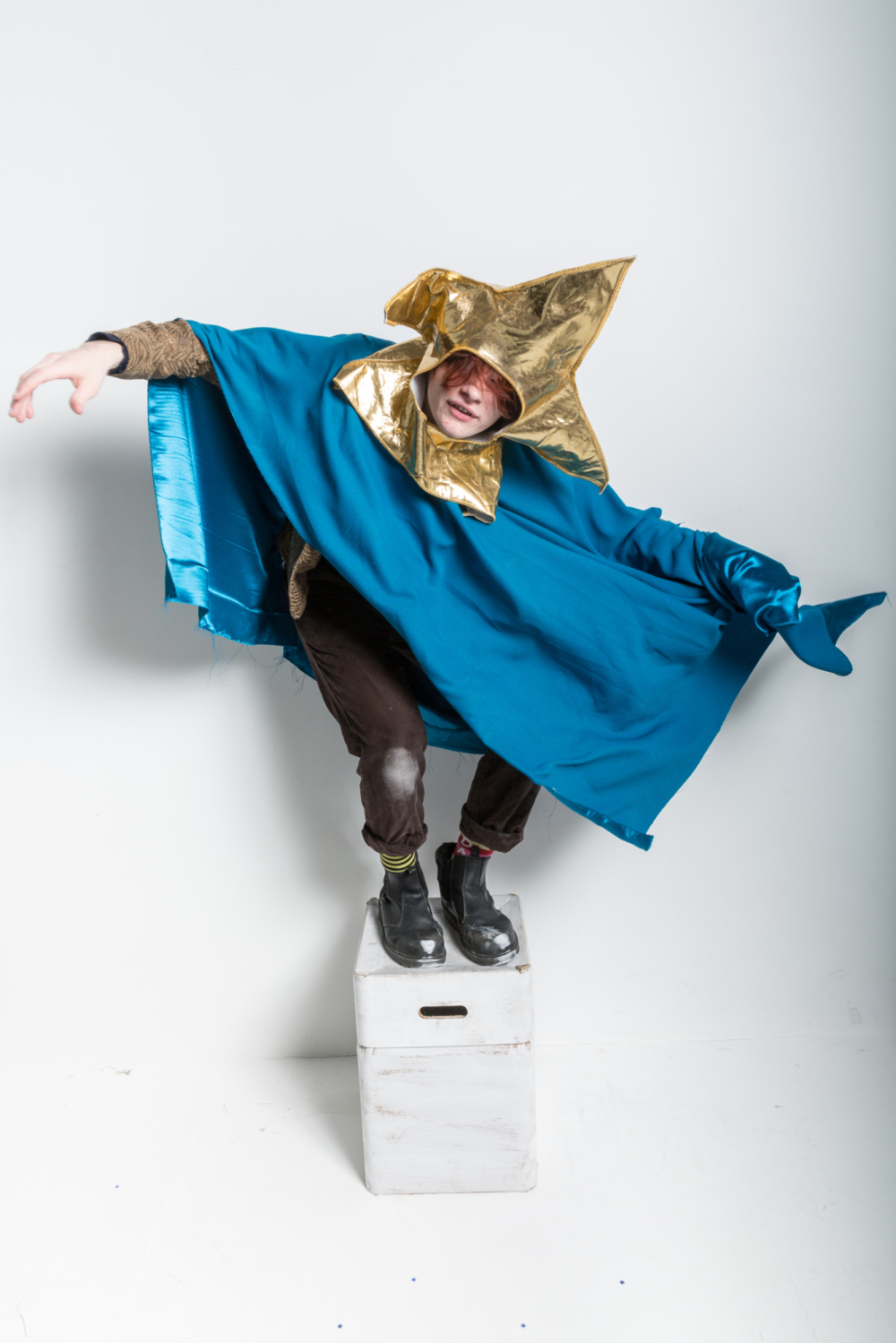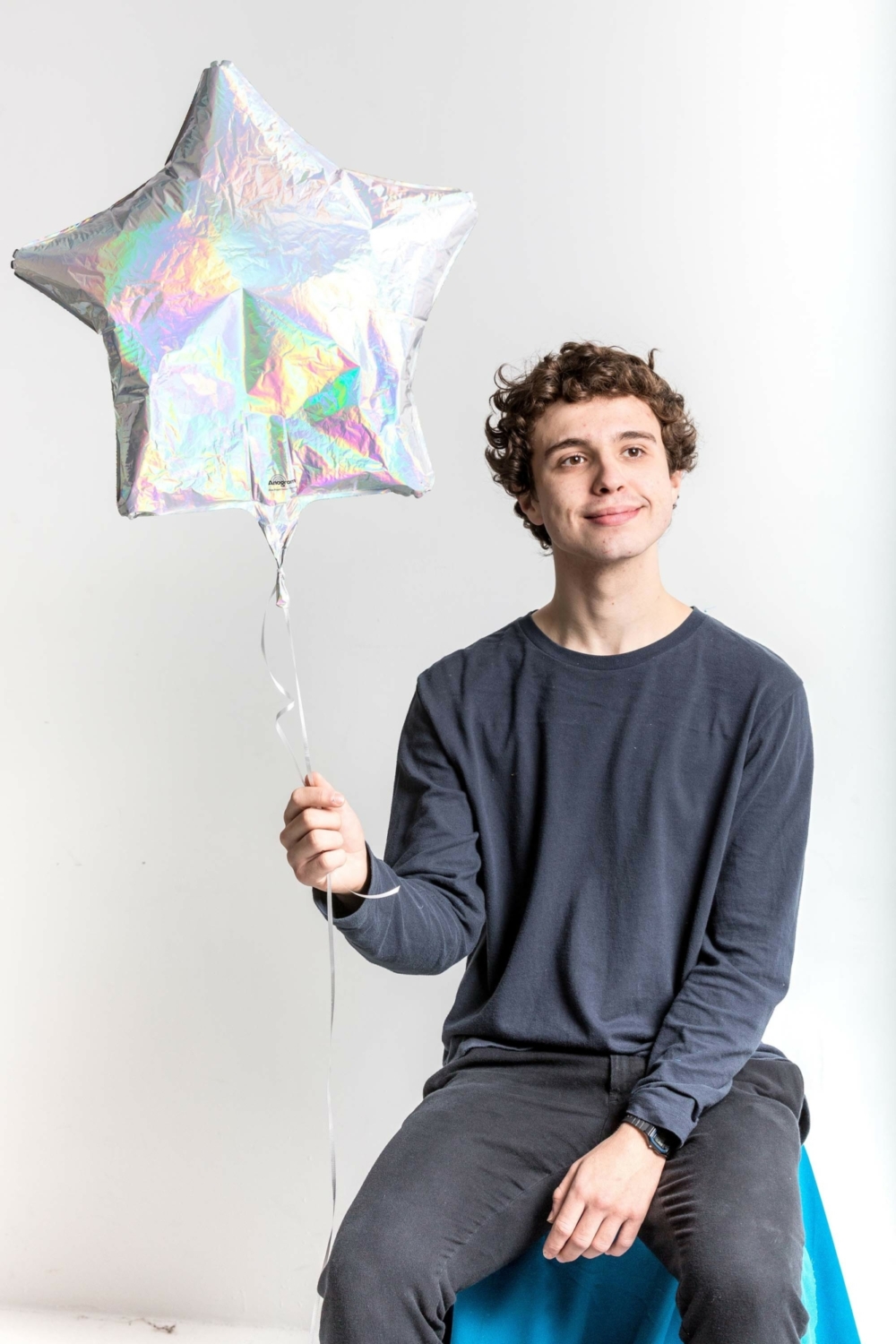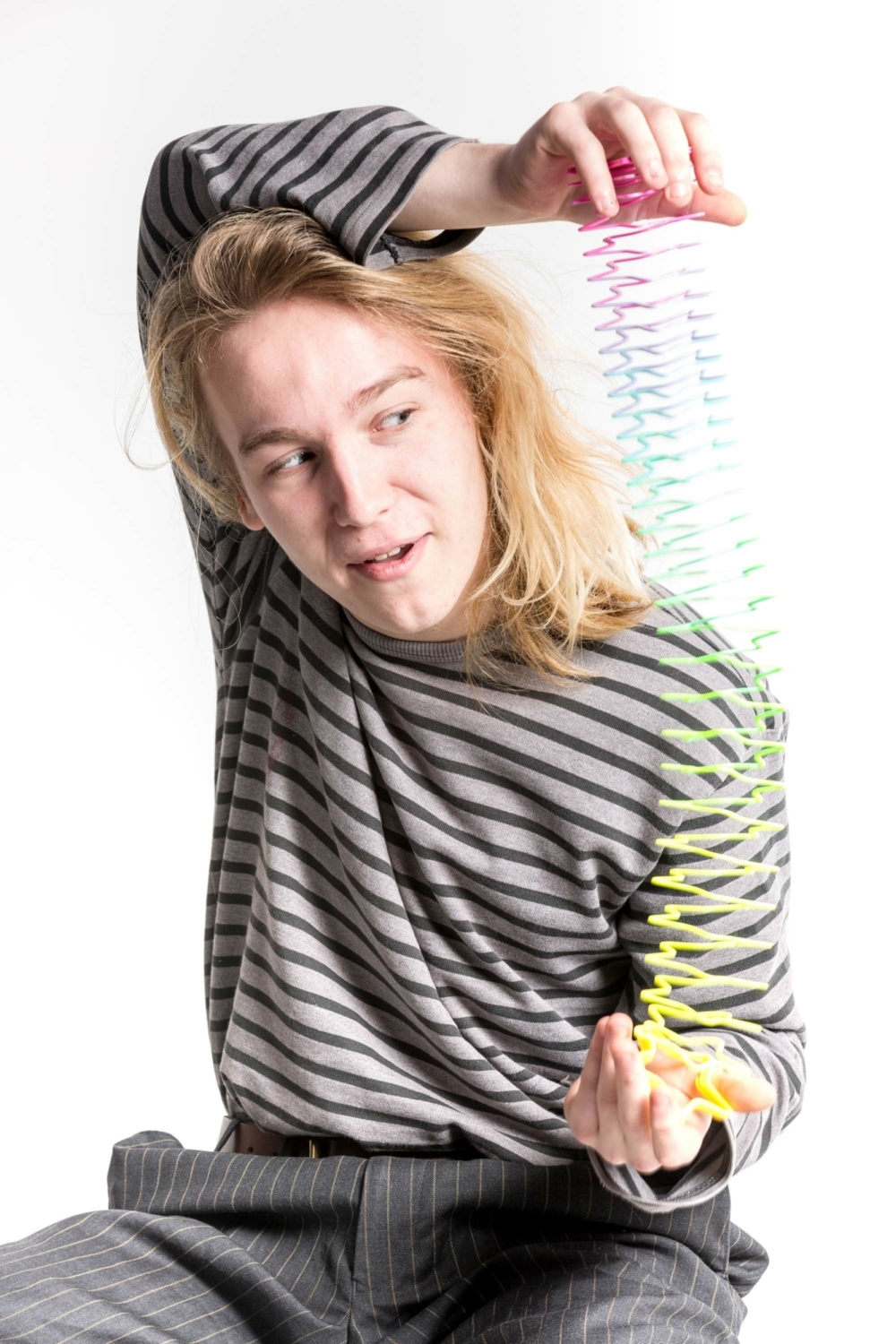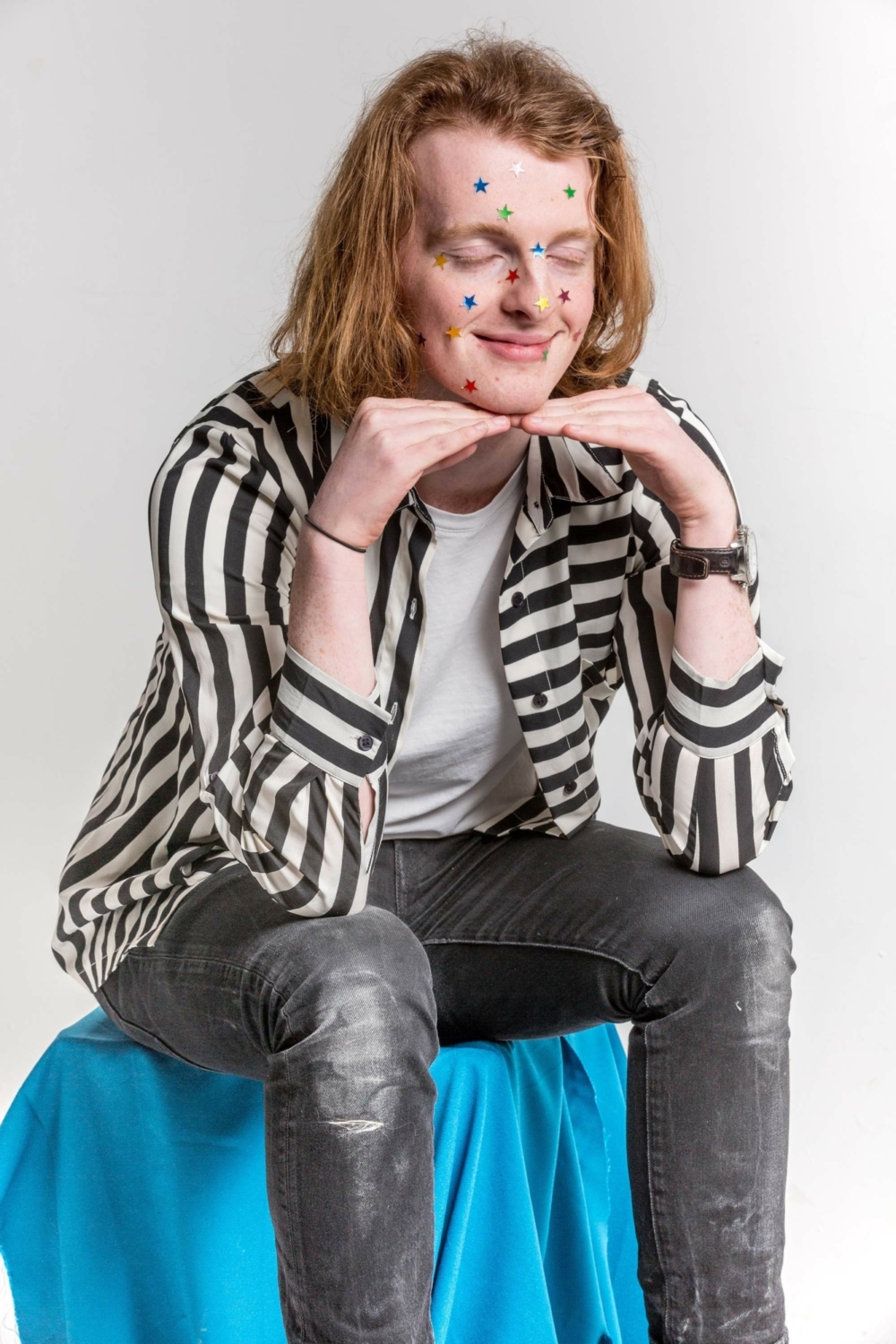 "He was the local postman. He tried to hit on my nan once!"
— Nathan Gane
It's over a week since the end of their most recent jaunt - and the band are getting restless. "What do we do when there isn't a show to play?!" Theo exclaims, scrunching up his shoulders and giving his best comedy confused expression. "I'm fine in the day, but get to about 7pm and think, 'well what do I do tonight?'"
Starting out as slightly unwelcome noiseniks at their local pub's open mic night in Twickenham - most commonly known for egg-shaped sporting encounters instead of the band's grunge-nodding thrashes - King Nun were able to cut their teeth far out of the spotlight, and to the most difficult audience of all. "The place was called The George," Theo looks back. "That was our Wembley for the longest time! It was just these old people who would sit around looking at us, and would often get very angry at us for wasting their blues jam time." "Someone literally did tell us once - 'you shouldn't be here, you're wasting our time!" James adds, smirking.
"I almost miss it sometimes," Theo takes over. "You'd walk up to the manager and say, you know, 'put us down as King Nun, we're on at 9' and we'd sit there for the next two hours getting nervous, thinking 'oh man, are they gonna dig the new stuff?'," he adds to eruptions of laughter. "They never even liked the old stuff!" Nathan hits back.
"We'd do three songs, and as soon as we started playing, they'd always get serious neighbour complaints. They'd never had any at all, then when we showed up, they got three in one night. So our set would get shortened to two songs, then we'd end up showing up and literally playing one song before being told to leave," Theo remembers, before drummer Caius Stockley-Young giggles: "I'm probably the only person to have ever drummed shirtless at an open mic!"
There was one person on their side on those Sunday evenings though: Theo's English teacher at college. "She told us we were going places," he says, with an unavoidable hint of pride in his voice.
"There was Terence as well," Nathan chuckles. "He was the local postman. He tried to hit on my nan once! It was Christmas, and he was wearing a Christmas jumper with a 3D Christmas pudding on it. There's a video of it! My nan never went back."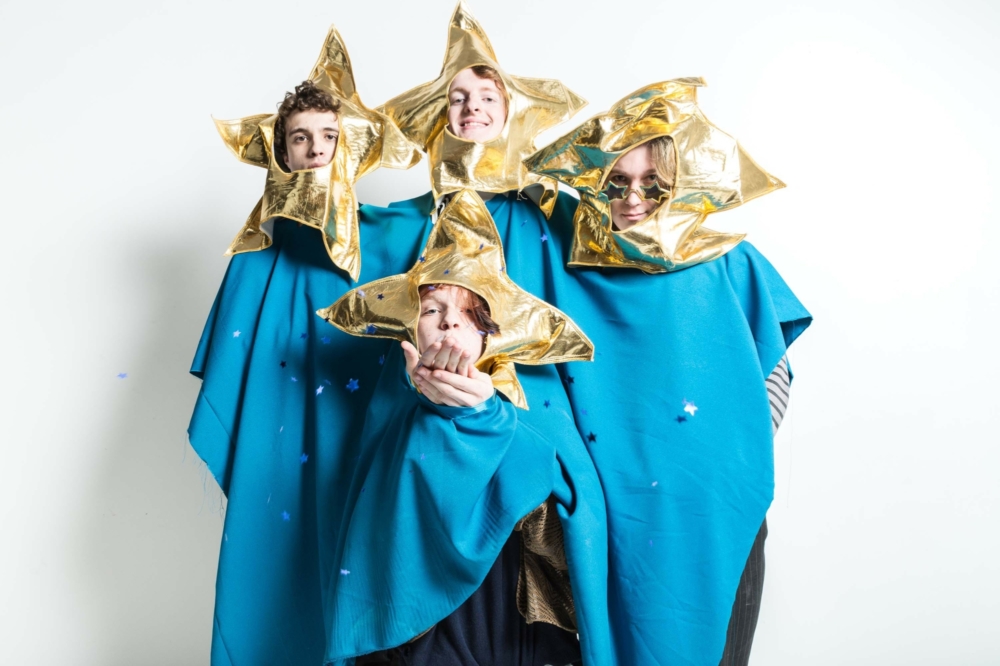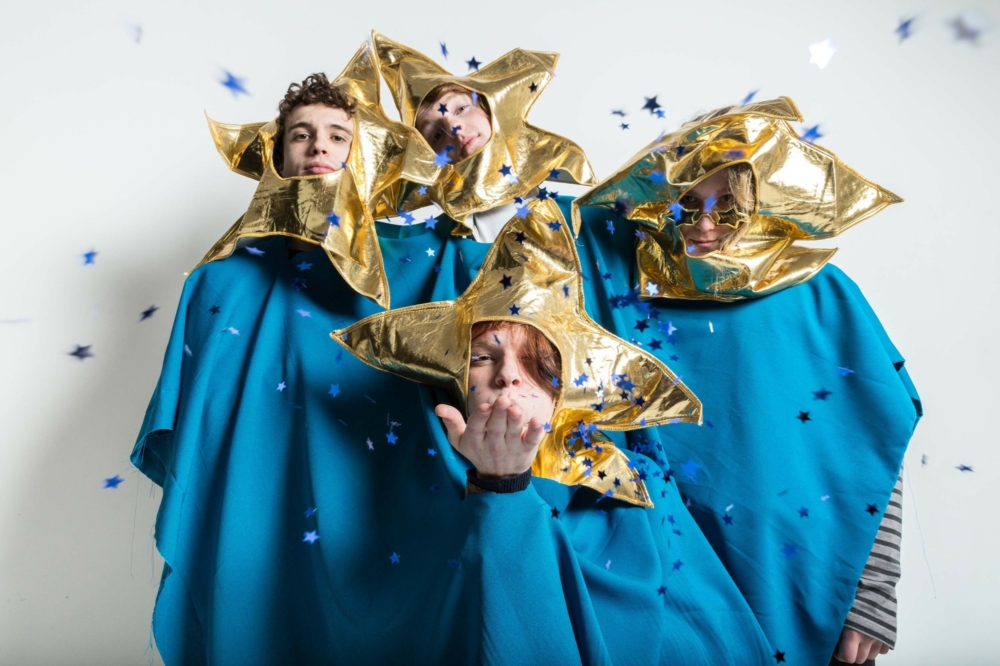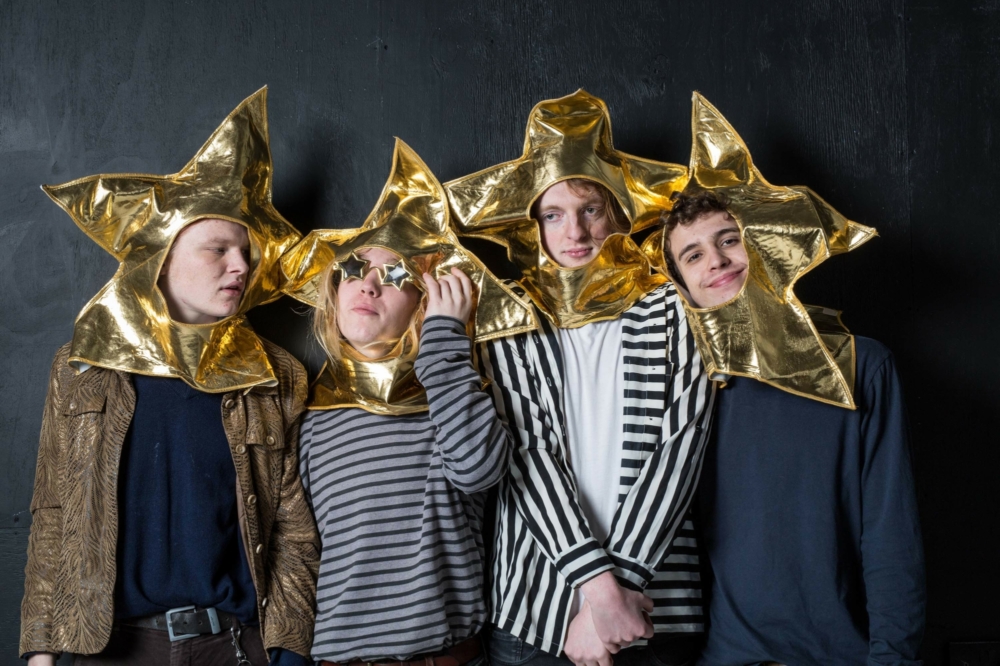 "I feel like our stories are worth telling."
— Theo Polyzoides
After the band signed to Dirty Hit, with 'Tulip' and 'Speakerface' in their back pockets, they planned on playing gig after gig. Unless the venue's security happened to ask the then 17 year-olds for ID. "The first proper show we played was with Superfood, and we managed to sneak in and play it," Theo remembers. "When we did end up managing to play, it was the gateway to this whole new world."
It's a world King Nun have fallen into remarkably smoothly, drawing crowds of increasing size with each run and taking on their first festival season to boot. "When you start a band and you tell other people," James begins, "it ranges from 'oh, that's nice…' to… 'oh, great…' and eye-rolls. It goes from playing about in a bedroom and trying to have to relate that to people, to now, when it's really gratifying to have people not only relate to it, but for people who we respect and admire to like our band."
"It's hard to wrestle with the idea that we deserve this," Theo adds, "because there's always this impending feeling that we don't at all. But at the same time, everybody, regardless of whether they're in a band or not, has a story to tell, and I feel like our stories are worth telling. The stuff we're singing about, I want people to know this. This has to be out there. The gratification comes from finishing a song and being able to pinpoint the time in our lives that it relates to, and truly believing that it's something you need to share."
Next up is an EP set for release in early 2018. "It's definitely a step into bigger territory for us musically," says Theo, the idea clearly filling he and his bandmates with glee. "We didn't want to just release a mixtape or playlist-type thing of all the songs we had - we wanted it to flow. It was a case of writing all the songs, and then at a certain point just thinking 'holy shit, they all rhyme and fit with each other really well!'. And then…" he goes to continue, before the others let out a squeal due to the advances of a rogue squirrel, whose movements captivate the whole table for the next ten minutes.
"It's an EP that's got all of our hearts in it," he continues, getting back on track. "It's exactly what we mean to say at this time in our lives. I hope that carries across well. We've gotta bleed ourselves dry on it, and make certain that the same drive that was with us in The George and up to our first single is with us through all of this, and forever. We've gotta make sure that we play so hard that we can't pick up our instruments for weeks after we've done this thing."
"It just needs some sprinkles - a bit of Gordon Ramsay's magic," butts in Caius, as the table erupts into laughter again.
Read More