The Bristol-via-London-via-Brighton quintet enter the new decade ready and able to stamp their mark, mixing the avant-garde with raucous post-punk immediacy.
Sitting down around a table outside a north London pub, the members of Squid are passing around various bottles of vitamins and supplements: they might be guitar music's next bright hopes, but they're sensible young men after all. "When I was little, I wouldn't be able to swallow them," guitarist Louis Borlase remembers while knocking back a dose of cod liver oil. "So my mum would try and hide them in sandwiches." "Like a cat!" singing drummer Ollie Judge howls through barely-stifled laughter.
With only a month of 2019 left to run, you can't blame the five-piece for popping pills at this stage. Between touring relentlessly, recording and releasing their excellent 'Town Centre' EP and becoming an ever-present highlight of this summer's festival season, the year has seen Squid graduate from promising hopefuls to one of the most exciting new bands in the country. Today, with only a week left of touring before they get some much-needed shut eye and tentatively begin work on their debut album, we're here to reflect on the momentum that the last 12 months has given them, but make no mistake: as they head into 2020, Squid have got their eyes firmly fixed on what comes next.
Having begun the year hot on the heels of their propulsive, krautrock-influenced breakthrough single 'The Dial', Squid have taken their potential to the red line throughout 2019. First, at the end of February, came 'Houseplants', the band's frantic mission statement. "Everybody's bored, they're just too afraid to say," Ollie shouts over tense, jittery post-punk, pushing back against conventional pressures to settle down with a house, a dog and two-point-five kids. "This is my beautiful house, but I can't afford to live in it!" he shrieks as the song reaches its apocalyptic climax, before side-eyeing the common and misguided stereotype of millennial apathy: "But maybe I'm just lazy."
'Houseplants' was then followed in September by 'Town Centre', a brilliant statement of intent and the first time that the two sonic sides of the band had been accurately captured on record. In the middle of the four-track release sit 'Match Bet' and 'The Cleaner' - two spiky post-punk hits akin to 'Houseplants'. They're flanked, however, by ambient, droney opener 'Savage' and creepy, tense closer 'Rodeo'. In just four songs, you get a pretty good idea of what a debut album from Squid might sound like, with everything from freeform jazz to motorik beats, surging punk and roomy ambient soundscapes getting their time to shine. "I'm glad that we've laid the groundwork for [the music] to be different," keyboardist Arthur Leadbetter says, hinting that the album too could go in all manner of different directions. "It means we're not afraid to do anything."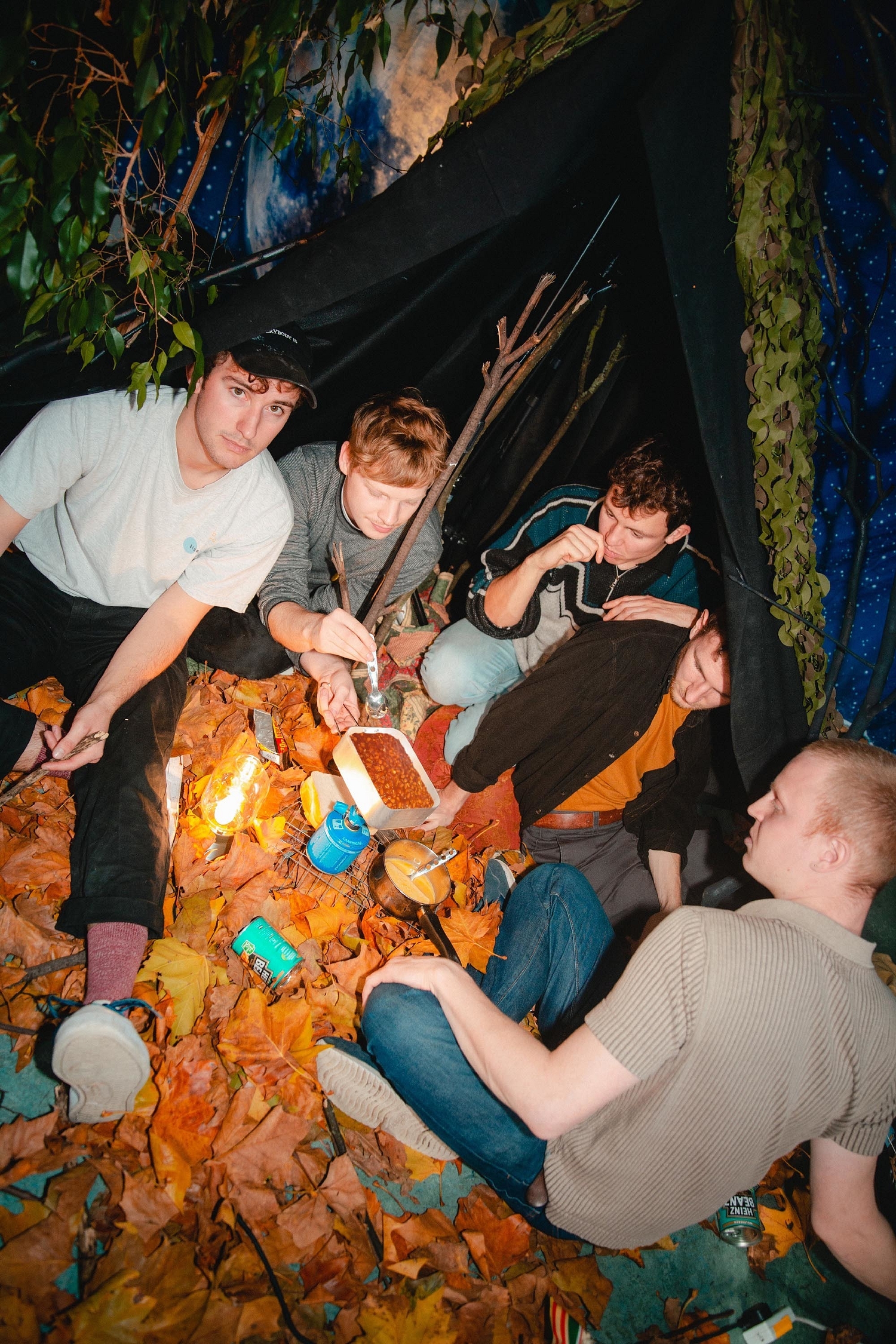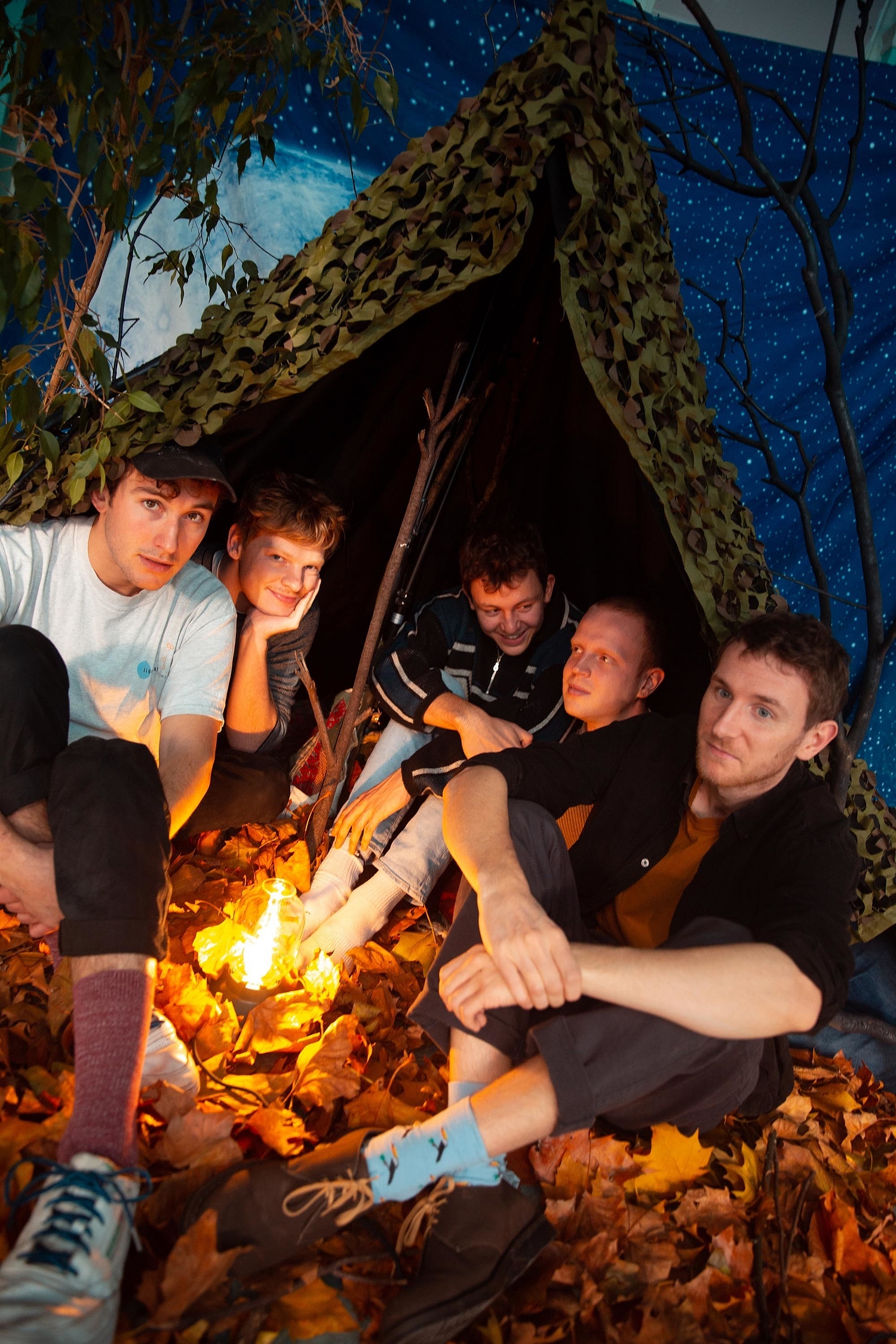 "We're all influenced by ambient, by jazz, by all different things. It's only natural that it comes out that way."
— Arthur Leadbetter
Despite starting out playing at jazz clubs, the five-piece's love of pop has also become a key ingredient in their music. Teamed with a penchant for the avant-garde, it makes Squid's output unusual but entirely unforced. They're not trying too hard to push their experimental influences to the front for muso brownie points, or stressing the hooky element to get radio play. They're just a band who have a remarkably firm idea of who they are. "It's just there within who we are as writers," Arthur continues. "I think if we all wrote individually, we'd write a mixture of different things and we are all influenced by pop. We are all influenced by ambient, by jazz, by all different things. It's only natural that it comes out that way."
Despite clearly not making a beeline for the radio, Squid have nonetheless found themselves as mainstays on BBC 6 Music this year, with 'Houseplants' and 'Match Bet' never far from the station's A-List. Being a band loathe to make concessions in their music, even this small adaption inevitably ruffled a few feathers.
"Making the radio edit for 'The Cleaner' caused the biggest argument we've had as a band," bassist Laurie Nankivell remembers. "Someone came up to us after a show once and said 'I loved that extended version of 'The Cleaner' that you played'," Louis adds. "No! That just IS 'The Cleaner'!" Evidently, radio edits aren't Squid's bag; to understand the fast-rising five-piece, you need to see the whole picture. Lucky, then, that their debut album is on its way.
The initial seeds of what will become their first full-length came from fiddling about with new ideas at soundchecks, relishing the "three to five minutes" they'd have on stage before the sound engineer was ready for them to try out new ideas. However, the meat of the writing is set to follow shortly at a forthcoming retreat to that well-known hideout of creativity: the cabin.
"It's called The Hedgehog Cabin," Arthur tells us. "It's got a jacuzzi!" "Only acoustic instruments on this album, then," Louis jokes, with a grin.
Though their frenetic live shows and genre-fusing music have become their calling card, Squid's lyrics remain one of the most compelling parts of the band's make-up. While 'Houseplants' sees the band dip into social commentary, Ollie's words largely weave surreal, dark tales that give the mundanity of the everyday an extra spice. 'The Dial' concerns a nurse in a hospital who turns into a bloodsucking vampire, while 'Match Bet' is told from the perspective of a mentally ill Sonic Youth superfan who frequented a shop that Ollie used to work in, with his "manic conversations" about gambling, the '90s rock legends and more melting into a song that's just as fidgety. 'The Cleaner', meanwhile, "imagines the divided work and play structure and thinks about breaking from it," according to Ollie. They're strange and surreal paths that he wanders down across the 'Town Centre' EP and beyond, and ones that are intriguing to follow.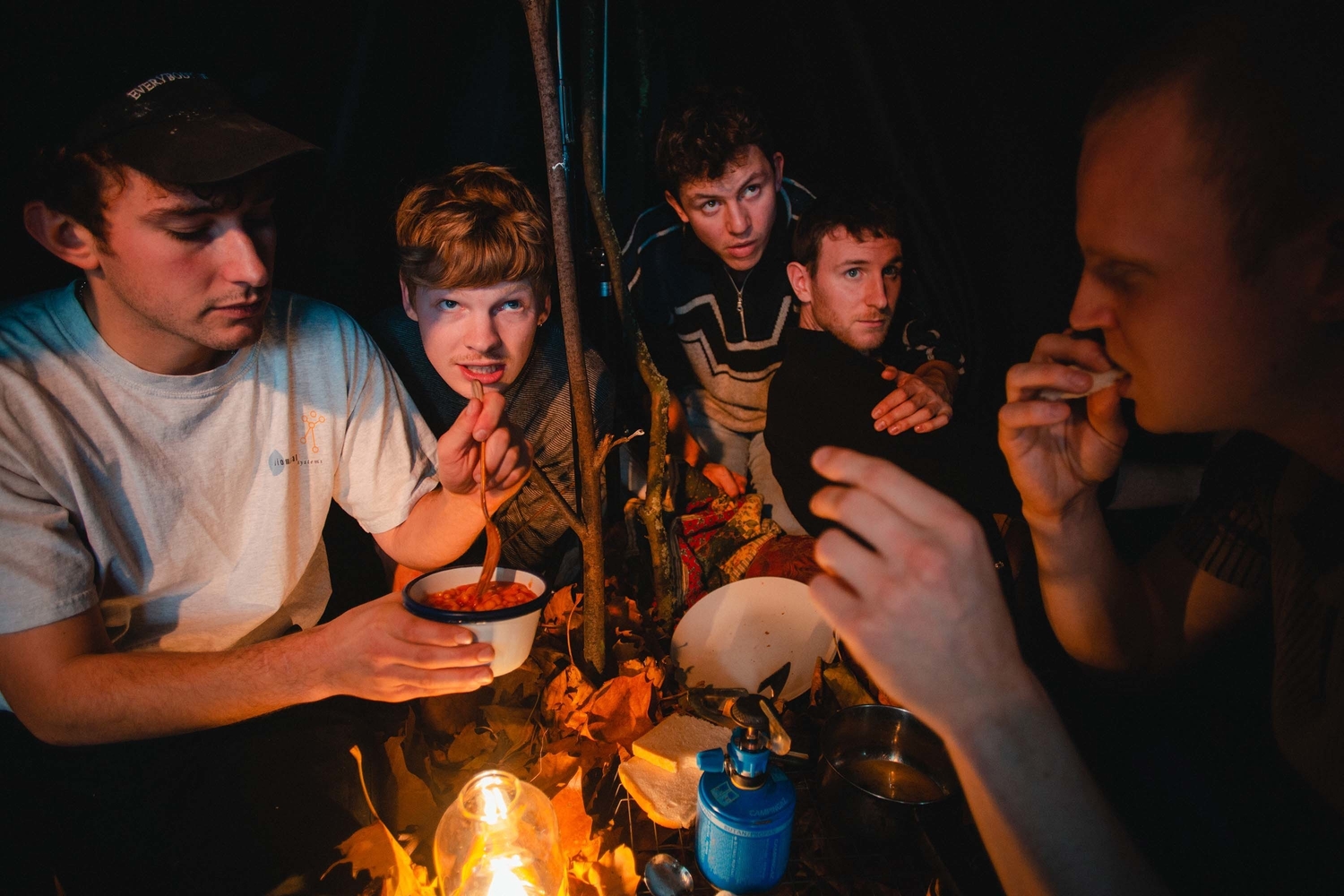 "It's naive to think that your world is only as big as what you've experienced day-to-day."
— Arthur Leadbetter
Many of the stories that have made it into Squid songs so far are borne from the repetition of day jobs. Yet now, with the dream of becoming a full-time band newly a reality for the five-piece, some of the fundamentals of their existence are changing. Where, we ask, is Ollie's new inspiration set to come from? "I've got really into sci-fi recently," he responds, before revealing that his other current obsession is, uh, escape rooms.
"It's naive to think that your world is only as big as what you've experienced day-to-day though," Arthur theorises, riffing on the theme. "That's why we all escape when we finish touring, because our world is bigger than touring. Touring can be a bubble, but I don't think it's good to live your whole life inside that bubble."
"I've been walking around at awkward times on days off in between tours," Louis begins of his endeavours to extract parts of a more 'normal' life when he isn't on tour. "Those days when you want to see your friends but they're all at work and you find yourself doing really weird shit, like walking to the shop to get something that you don't really need that you think is going to make you feel better... like fish oil...
"I write these things down in my notes and read through them when I'm back in the van again. I think there's something quite inspirational about the time you have [alone] when you spend so much time in a group and with the same people, or with faceless people like various stage managers every single day. When you suddenly find yourself on your own, it's quite an inspirational feeling."
Despite their energetic, gang-like mentality on stage, Squid aren't your average hell-raising lads with guitars. In fact, they're far more at home when, well, at home, diving deep into pretension without apology. "My ideal day is turning my phone off, having a smoke and just sitting in a room alone, creating," Arthur states. This approach makes itself known in interviews too - while Squid's on-stage presence paints them as yappy dogs with limitless energy, sit them down and they talk about their music seriously, with precision, intellect and level-headedness.
This two-pronged attack is what Squid are becoming masters of though; they're a shape-shifting band that appeal as much to the muso chin-stroker who shares their love of Arthur Russell as the moshpitting indie kid, and the two are married without limits or boundaries.
"A lot of our live show takes on a different shape night by night," Arthur says. "If you're playing in a venue with great acoustics and you can hear what [your bandmates] are doing, you play better. And if you can't then you tend to play a different character of set, like a really fun punky set in a basement. It can completely change depending on where we are."
It's a clashing of styles that makes their live show a consistently refreshing prospect, even after an omnipresent summer. One that makes 'Town Centre' an EP with the scope and vision of a much larger piece, and their debut album one of the most exciting musical prospects of 2020. And it makes Squid a band to treasure.
Read More
Featuring James Blake, Romy, Marika Hackman, yeule and more.