Kurt Vile gets more confident by the record. It helps when your home city declares it to be 'Kurt Vile Day', after all.
Pride of Philadelphia Kurt Vile has always been a night person. Growing up in a "big family", he'd be the sibling chasing free time by staying up all night. "In summers I'd be up until the wee hours," he smirks. Taking time out to "zone out and be alone," that's a mantra still by his side for sixth studio album 'b'lieve i'm goin down…', a record defined by trips to Joshua Tree's Rancho de la Luna and sessions where he'd shun the clock.
"But this one was extreme," he admits. "I didn't have any type of father figure producer around this time, and I was the dad - the bad dad." The family man recalls being in a "mental funk" before recording his album, which is when he wrote 'Pretty Pimpin', a lead single that surreally documents how he "woke up one morning and didn't recognise the man in the mirror." Being detached is part and parcel of Vile's everyday existence. "I've always been pretty elusive to technology. I obviously use it as a tool for email and texting," he says, like he's just discovered a old walkie-talkie down the back of his sofa. "I'm still separate to it. I'm in and out of the real and virtual world all the time."
Embracing his "mental funk," Vile has recorded an album that goes to extremes without betraying the pluck-hungry charm of 2013's 'Wakin on a Pretty Daze', a record that hoisted this cult favourite to a bigger status. There's a notable pattern on Vile's album sleeves. Previously, he'd either be pictured in a blur or with his shoulder-length hair draped over his face. On the 'b'lieve i'm goin down…' art, he's staring straight into the lens on a dusty-looking chair. He looks confident - cocky, even. "It is closer up, but that's one of those fateful accidents," he says, denying that this close-up shot is some kind of statement. "I feel like everything that happens by accident might happen for a reason. My career is all accidents - ideally it's a natural evolution."
Vile had every right to be more assured, this time round. Since releasing his 2013 breakthrough, he was given Philadelphia's "Highest Honor" by being granted his own "Kurt Vile Day". In the last two years, word's also spread like wildfire about his songwriting, and it's something he's increasingly aware of. But there's more to the new album than a confidence streak. "Laying down tracks, especially my favourite ones, I was definitely tripping out inside," he admits. "The end result is definitely my most confident and accomplished, just because that's naturally the way it should be."
Trading Philly for the open road, Vile ticked folk boxes by having his own handmade banjo in the studio. Nathan Bowles ("he's this amazing banjo player") had it made for Vile, who's been schooled in playing the instrument since childhood. "I grew up playing banjo and I could tap into it in a way I felt nobody quite touched," he says. There's that confidence again. 'b'lieve… ' isn't quite Mumford & Sons' early days ("that's more of a throwback to those folk groups in the early sixties, with the turtlenecks"). Instead it's a rekindling of how Vile first learnt how to play. "I was going for a more gritty thing - I wanted to bring out the psychedelic side."
That goal can be ticked off. But it's not just about the banjo. 'I'm An Outlaw''s opening guitars bring to mind Interpol's early work, while the big-thinking 'That's Life, tho (almost hate to say)' might be his most direct song to date. "It's not thinking the divine question, like 'Is there a god?' It's everything I've seen and everything I can feel," he says of this grand, six-minute number.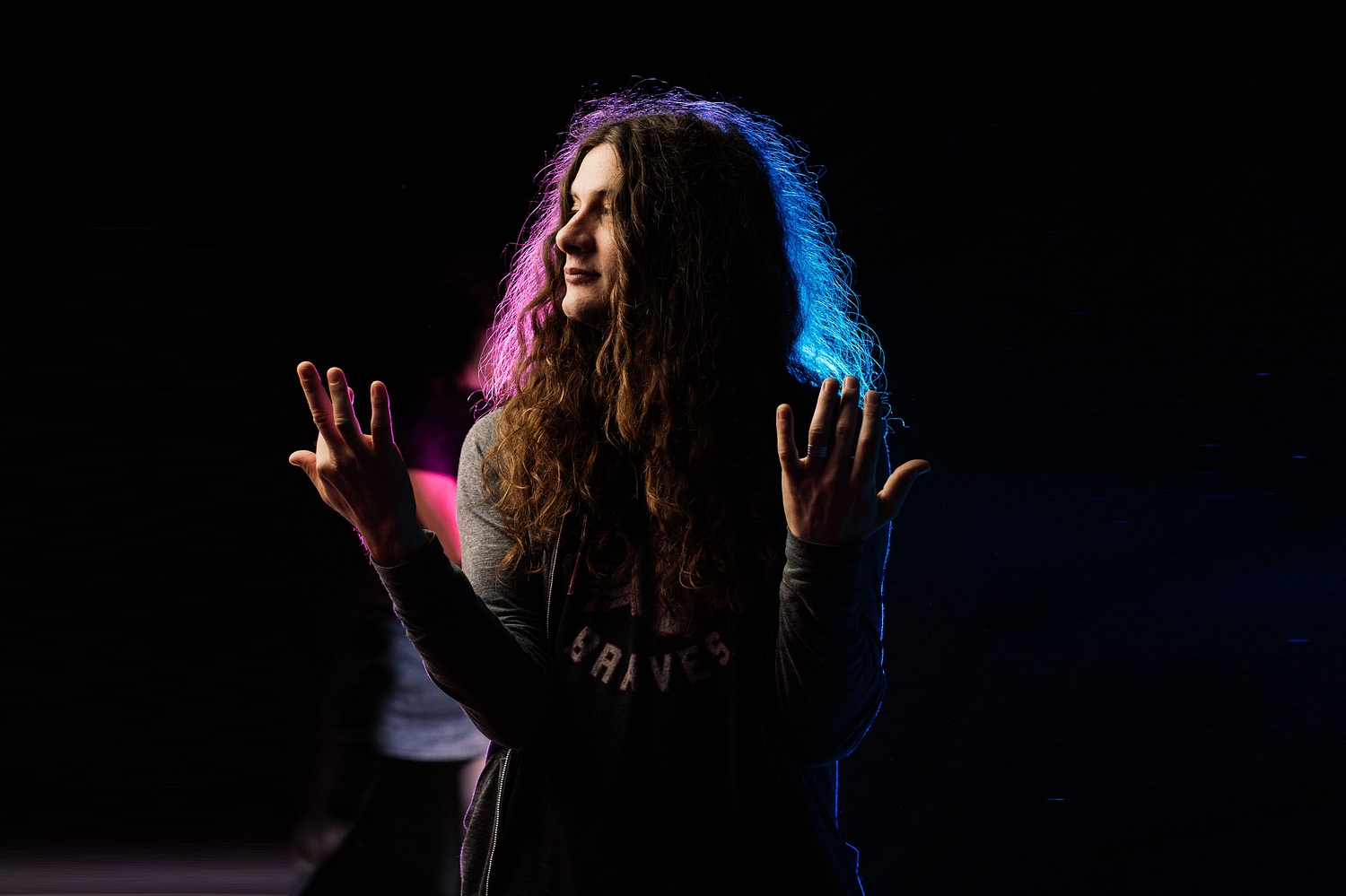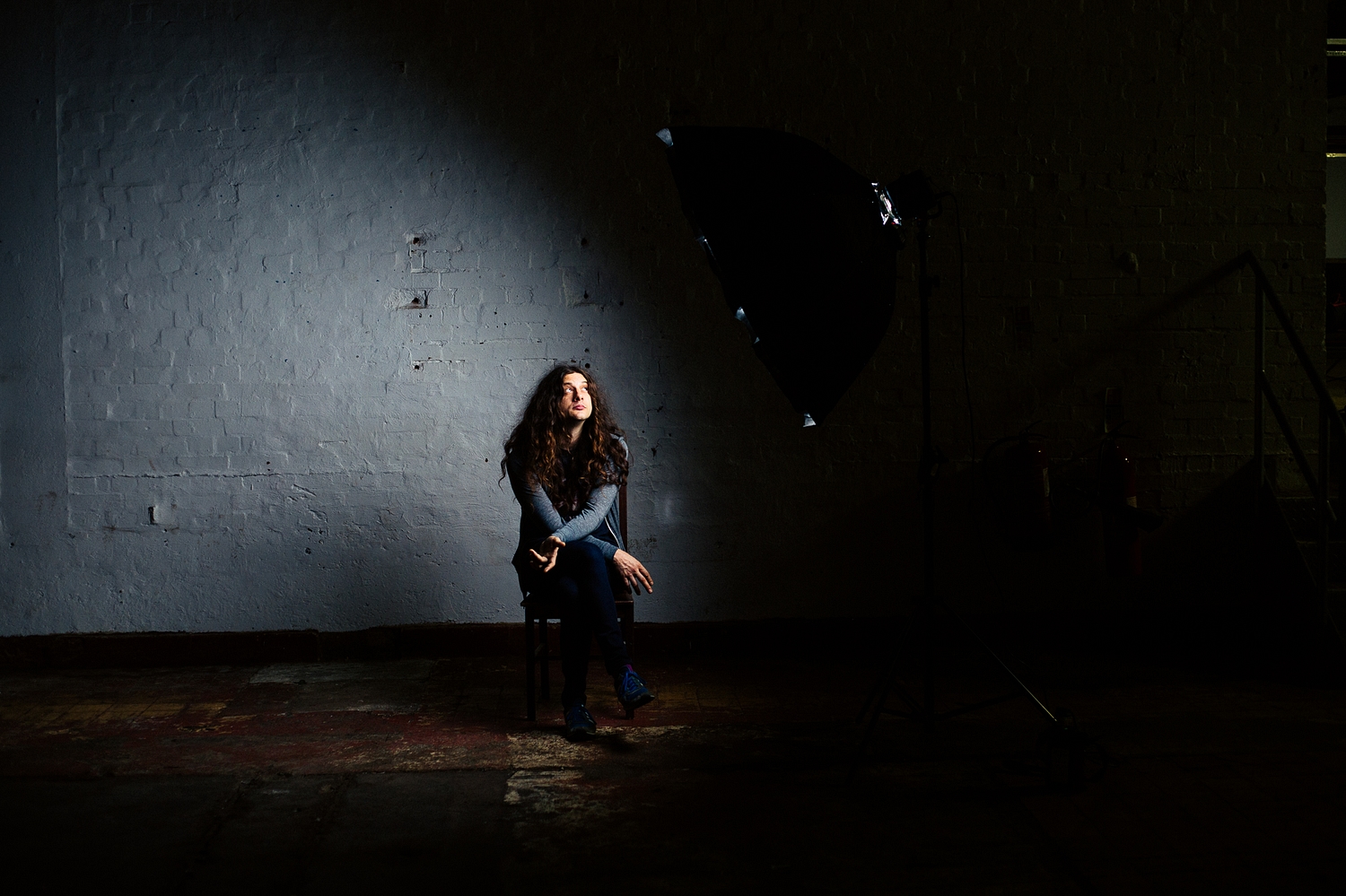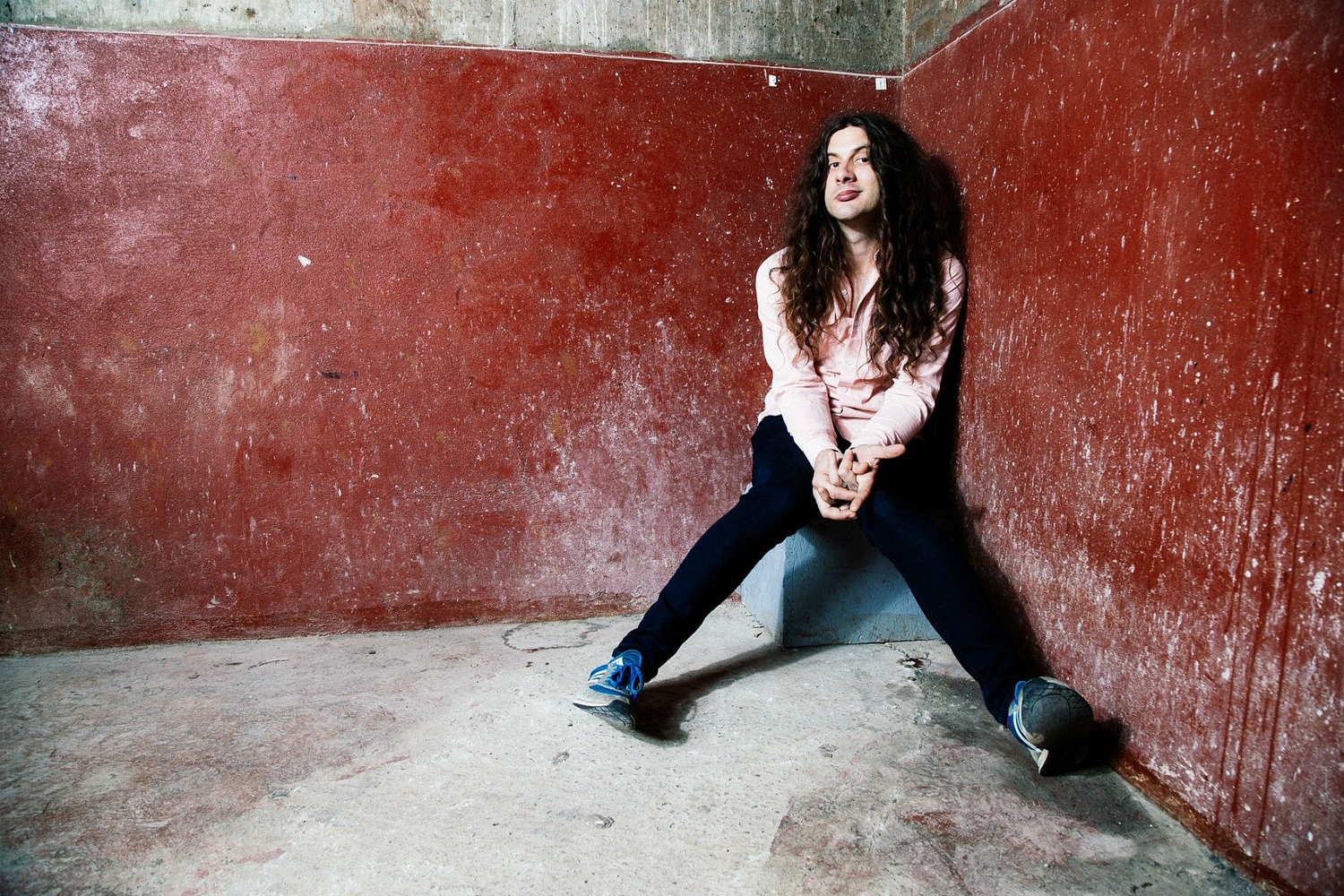 "I always say it's every emotion combined. It's a funny world. And today it's a strange world, where you have a different emotion every two seconds before getting distracted by this and that. I feel every emotion a million times a day. I feel like we all do! It's a fucking yo-yo, man. You'll see a news clipping that's awful. You're just living your life and having a good time, then all of a sudden there's really insane shit going on everywhere. We're so privileged really." For a man who seems constantly detached from reality, he knows a thing or two about the way the world turns.
Going into the studio with a direct plan ("I wanted to have piano on there, I wanted to have banjo songs, I wanted to have acoustic songs, and I wanted to have electric songs"), the end result was defined by surprises. Vile remembers a moment in The Joshua Tree where he was messing around before everyone else arrived on location. "I wrote 'Wheelhouse'," he says proudly, referring to a song that circuits around as one of his career highlights. "That's almost my favourite stuff - songs written off the cuff. I didn't see it coming. I wrote 'Wheelhouse' and less than a week later, it was in the bag. I knew the song had potential but I didn't necessarily think it was done, but it was just captured."
Next time, Vile wants to stay close to home to make an album. "I did the bounce around thing for the last three records," he states. Listing off all the fancy equipment he's bought for his "jam space" back in Philly, he says he's "gonna stay relatively local, work on it in-between touring.
"It's time I tried to find some sort of grounding."
KURT VILE DAY
On 28th August 2014, Philadelphia declared it to be 'Kurt Vile Day', aka the most surreal experience of this musician's life.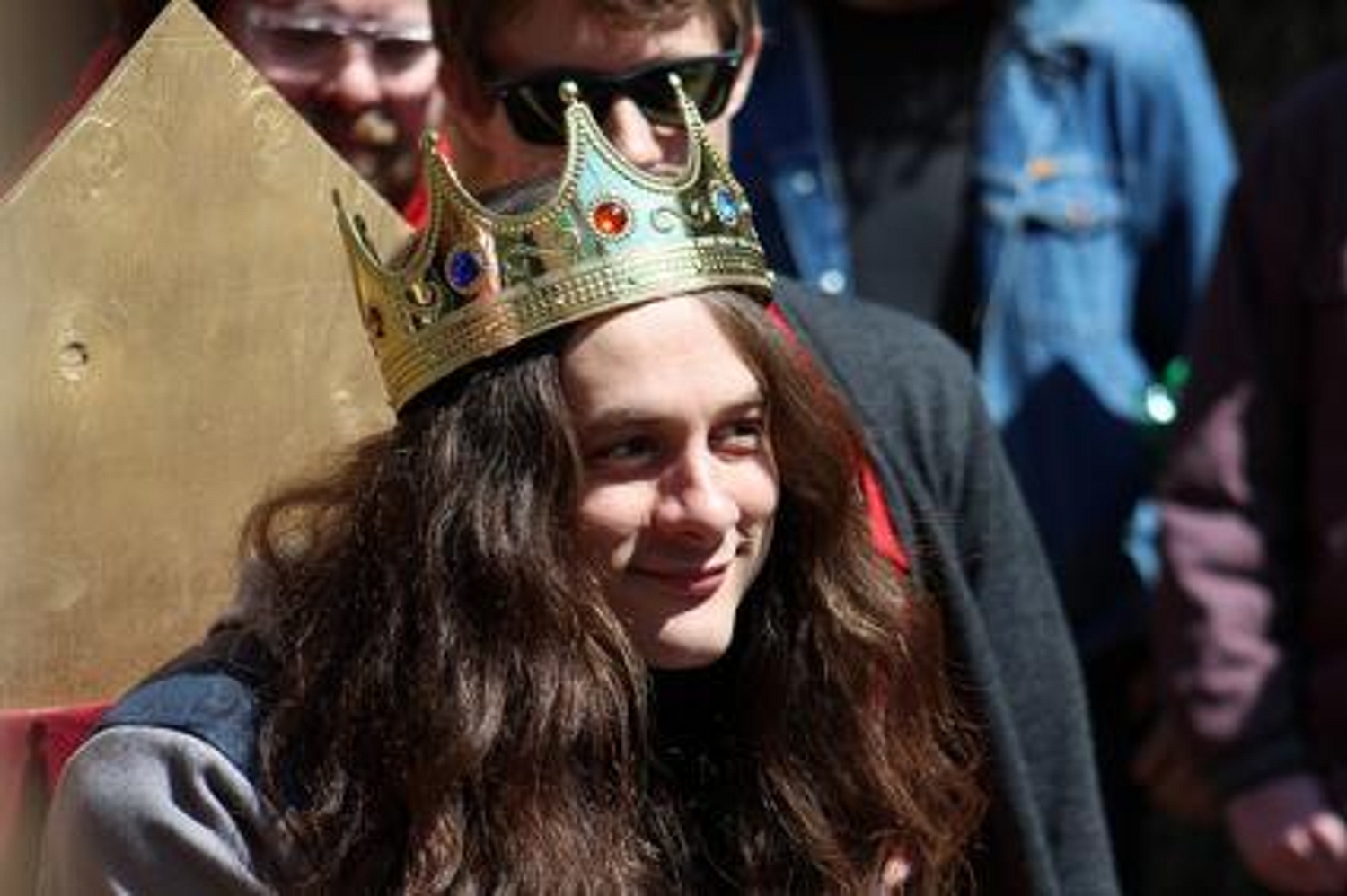 "That was the ultimate publicity stunt. Everybody bought it," he jokes. "It was something for the parents. It's obviously an honour, but it's something your friends can be supportive about and also make fun of you behind your back. I was definitely self-conscious, but it was nice. I did a free performance outside of City Hall - a big crowd came, it was nice. I was a lot longer in my brain back then. It was all so weird, I was in-between touring. But that stuff's not real!"
Who would he devote a day to, if given the chance? "John Coltrane. He might already have a day - I don't know. But he has Philly roots and he should have a day."
Photos: Phil Smithies. Kurt Vile's new album 'b'lieve i'm goin down...' is out 25th September on Matador. Taken from the September 2015 issue of DIY, out now.
Read More
Featuring King Gizzard & The Lizard Wizard, IDLES, Tkay Maidza, Sleater-Kinney and more.