On her debut, Mattiel took the first steps on an intriguing path of idiosyncratic rock'n'roll. On follow-up 'Satis Factory', she's making bold and confident new strides.
"Go stand guard," Mattiel Brown instructs, her voice dropping to a commanding murmur, eyes darting to the stairway in the corner of the room. As DIY scuttles off towards the creaking bannister of the Morris-Jumel Mansion to watch for anyone who might catch the Atlanta musician in the act, she hops over the wooden barricade that usually keeps the public from entering the pristine bedroom and strikes a pose on a vintage chair. Minutes later, she's back on the right side of the fence, the only clue to her rule-breaking digression the small, exhilarated smirk on her face.
Mattiel, as she is mononymously known, strikes you as someone full of confidence, with the fearless instinct to do as she wants, consequences be damned. She hasn't always been this way, though. Although the singer always loved music, and has been playing guitar since her parents gifted her one for Christmas aged 12, there was a time when she never believed she would ever be An Actual Musician (capital letters intended), let alone one making appearances on Later… With Jools Holland and supporting Jack White - her childhood hero.
That changed shortly after she turned 21, around five years ago. Struggling with a skin condition caused by overusing a cream prescribed to treat eczema, she went through a process of withdrawal that took a long time to complete. "I spent two-and-a-half years in the bathtub with oatmeal all over my skin, trying to get some relief from these rashes that were all over my body," she recalls, munching on a panini in a nearby coffee shop once the shenanigans of the photoshoot are over.
"That was a very dark period of my life and put a lot of things in perspective," she says, staring out the window. "Before that, I didn't know how to value my health because I'd always had it and I had taken it for granted. After that experience, my whole entire perspective was: 'You have to take advantage of the time that you have while you're healthy. You have to take advantage of opportunities as soon as they're here and if you pass them up you will regret it forever. Do not waste your time.'" The way she says the words - sternly, coolly - makes them sound like a mantra she's repeated to herself in the mirror many times before.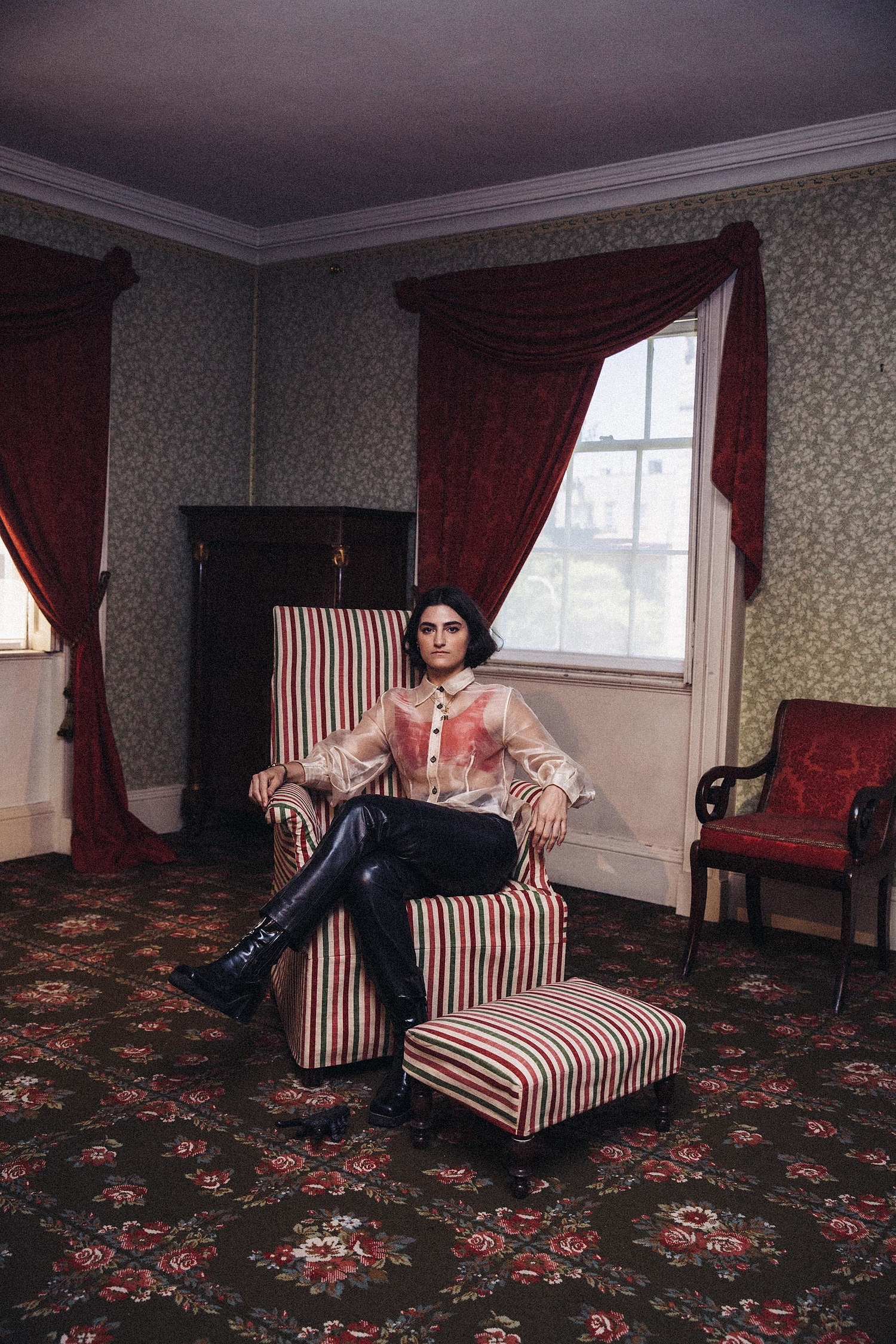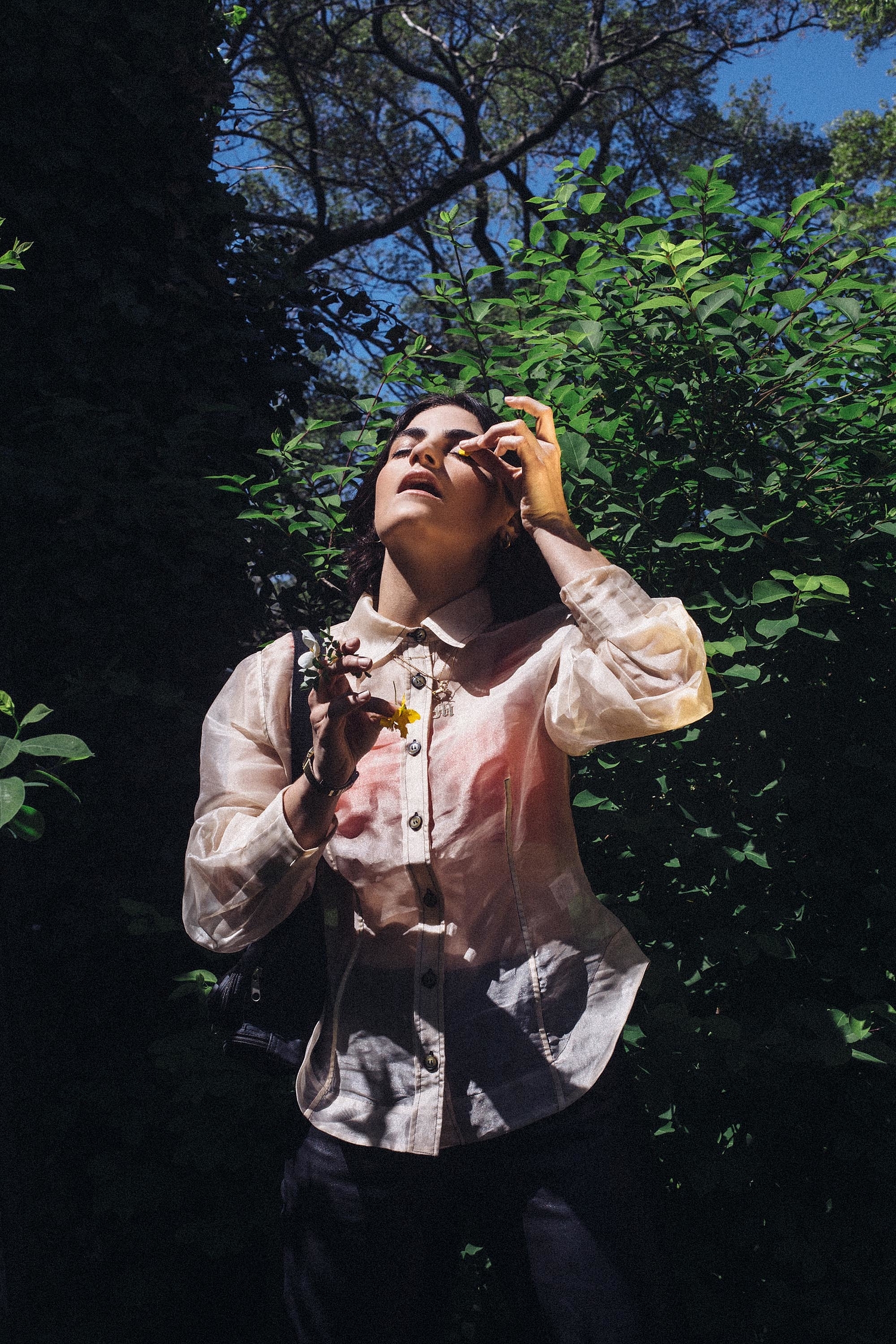 "I don't think it's good for the human condition to be complacent and comfortable."
While she was still going through that period of health issues, she called up an acquaintance, Randy Michael, and asked if he and his friend Jonah Swilley wanted to make some music together. Despite her new attitude, she was still apprehensive. "I knew that I could write but I wasn't really sure what their reaction would be to my singing voice, or even if it was any good," she smiles, explaining she'd never really sung in front of anyone before that. It turned out to be a phone call that would begin the journey to where Mattiel's life is now, and one that provided her with a cathartic outlet for the feelings running through her at that time.
Together, the trio made the singer's self-titled first album in a series of all-night sessions, the lyrics often written while she was driving to her day job as a designer at MailChimp. It's a record of intriguing rock'n'roll that sounds like it could have been produced in any time period over the last 60 years; for a first body of work, it was hugely impressive, and the opportunities and plaudits began rolling in in tandem.
Now, however, she's ready to step things up. More settled into the idea that this is her reality, Mattiel's second album, 'Satis Factory', is a striking collection of confident, personality-driven songs that jump from sound to sound, idea to idea. It still feels timeless, but isn't quite as rooted in the past as its predecessor. "I really love those parts of the first record," Mattiel says, nodding in agreement. "They're really beautiful compositions and beautiful productions in their own right, but I really wanted to try something more modern where I could get my message across without necessarily relying on nostalgia."
Press play on the album and you'll find 12 bold songs that do just that. There's the warped disco funk of 'Heck Fire' that sounds like Blondie's first experiments into disco, and the country swing of 'Blisters'; the Stones strut of the fiery 'Rescue You', and the chiming hop of 'Keep The Change' - the latter of which details Mattiel's experience of touring with the former White Stripe in 2018 and then returning to her day job.
"In 20 years time, will it all be mine / Or will I wish that I can take it all back?" she hollers on the track, hinting at the decision that was looming in her future: keep juggling touring and recording with her design job or throw herself full throttle into being a musician. "I certainly don't feel like I had a sense of pride that was damaged 'cos I went back to work," she explains. "But it put my career in perspective. It was almost like the universe was telling me, 'You've got a choice - you can go there or you can stay here.'" Almost a year later, Mattiel handed in her notice at MailChimp and made the choice in favour of music.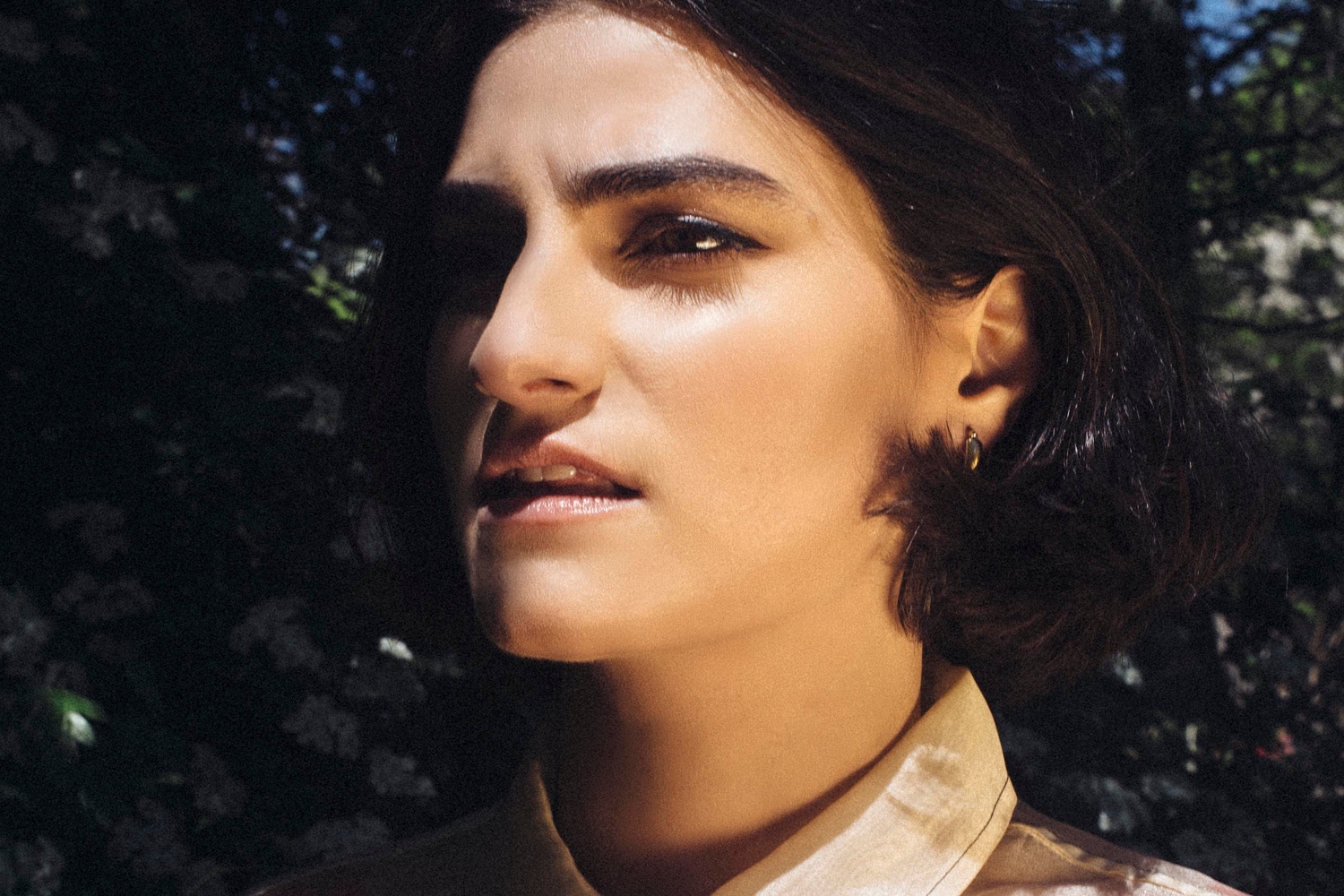 "I wanted to get my message across without relying on nostalgia."
Although she's no longer a designer by day, the musician puts her skills to good use by taking control over the imagery of her records and videos. The cover for 'Satis Factory' features her stood in front of a looming maze of factory structures, chosen for its mundanity. "It's something I notice when I'm on tour or on road trips - these big factory silos and scaffolding. They're mysterious. You don't know what they're making in there. No one ever thinks about that stuff."
The decision to quit is one that also ties in with the theme of 'Millionaire', the slow, tinkling song on which she comes across like a modern-day Nico; voice droning, low, and utterly arresting. "Ever since I got myself this EZ chair, might as well be a millionaire," she sings at one point. The image is one that evokes contentment, but in reality satisfaction, Mattiel explains, is a dangerous game. "Every artist I've ever spoken to who I consider a true artist, they're always chasing satisfaction," she elaborates. "But if they ever fully reach it, they might as well quit. If you become satisfied with your work, what else is there to do? I was getting really comfortable in this job that paid so well - I had health insurance and everything. I don't think it's good for the human condition to be complacent and comfortable, and let your life pass by."
As she finishes up the last bit of her sandwich, Mattiel looks out the window again and narrates the scene. "I'm looking at people just walking across the street, regular people wearing t-shirts and jeans," she begins, before launching into an impassioned mini-speech. "Anybody can do this if they really want to. We all have the ability in us to be creative - it's just that it's been squashed in people at a young age." If she - someone who had never performed before making her first album - can do this, she posits, why can't everyone else?
'Satis Factory' is out now via Heavenly.
Read More
Popular right now
Featuring King Gizzard & The Lizard Wizard, IDLES, Tkay Maidza, Sleater-Kinney and more.