After emerging in a shroud of mystery and refining her sound over multiple EPs, personal upheaval proved the driving force necessary for Amber Bain's debut full-length to finally take shape.
Lounging in a meeting room at her publicist's office, The Japanese House's Amber Bain is reminiscing with a feeling between awe and disbelief about the 18 months she's had since the release of fourth EP 'Saw You In A Dream' last year. "Within a month, my life completely changed," she explains. "In February, a really long relationship I was in for about three or four years ended, so I moved out of that house, moved in alone, got a dog and sort of finished working on the album…"
It may not have been the most ideal event to happen right in the middle of working on a debut record, but it did offer Amber the chance to view the making of the album through a new lens. After spending the past three years refining her sound, on The Japanese House's debut full-length 'Good At Falling', out next March via Dirty Hit, she's embracing experimentation and finding her strength as a songwriter by producing some of her most lyrically direct work yet.
Releasing the equivalent of an album's worth of songs before actually releasing a full album "was logistical" in some ways, she explains, because of her intense touring schedule over the past few years, during which time she headed out on several of her own headline tours, as well as buddying up with Dirty Hit labelmates Wolf Alice and The 1975. "But I was really glad that I did that because if you compare the first shows to now, it's a completely different person on stage," she reflects. "I'm not naturally a performer. I'm more of a behind-the-scenes songwriter and producer, but I've learnt how to become that person. I'm glad I waited this long because I don't think I'd have been able to make the same album two years ago. I think it's important to not rush things and find exactly what kind of music you want to make."
Recorded between Angelic Studios in Oxford, ICP Studios in Brussels and Justin Vernon of Bon Iver's rural studio in Wisconsin alongside producer BJ Burton and George Daniel of The 1975 (with Matty Healy also contributing vocals to one of the songs), her debut pulls together everything she's learned so far while consistently pushing it a step further, displaying an emotional vulnerability she admits she wouldn't have been able to express quite so candidly a few years ago.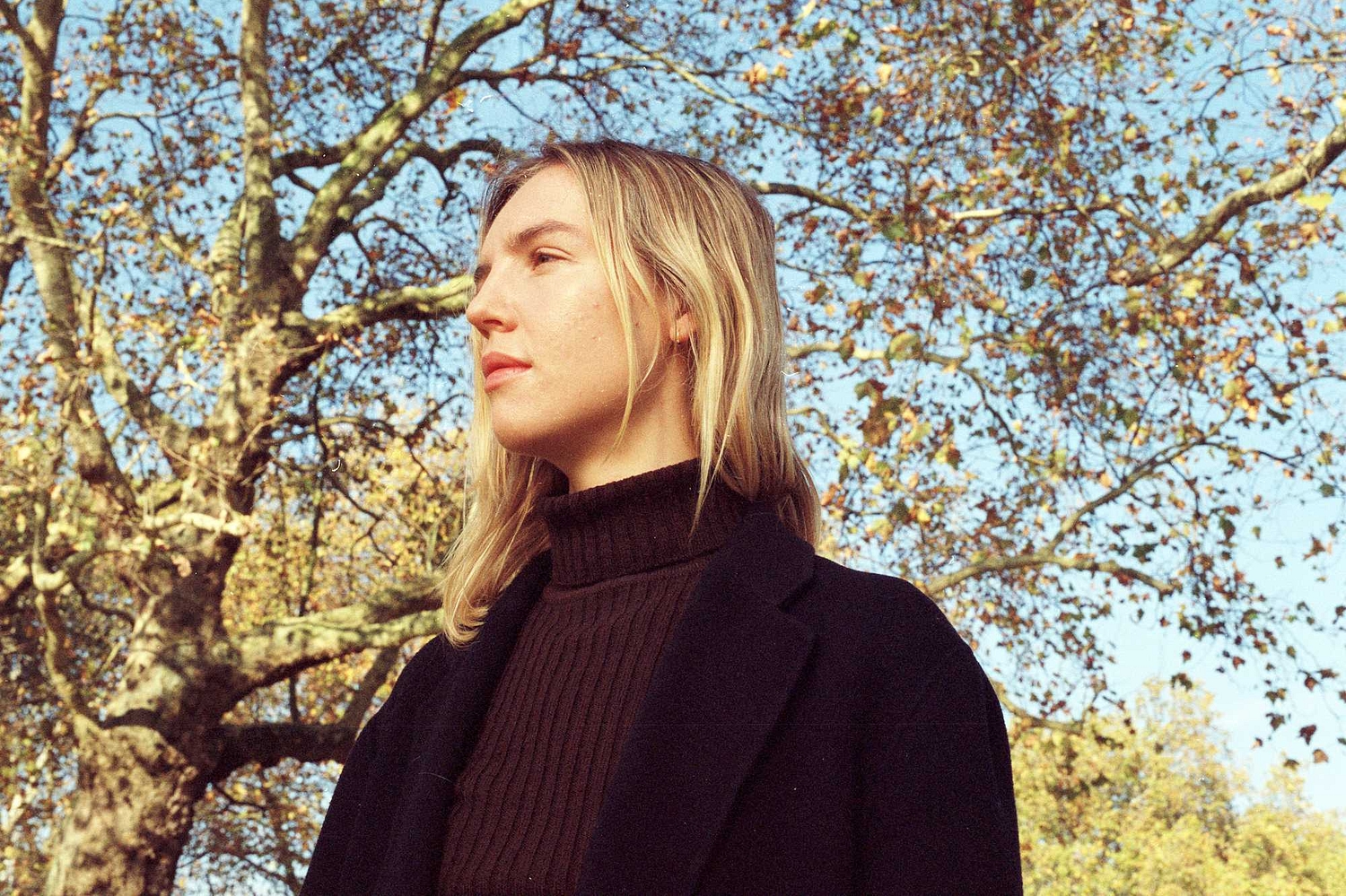 "I was hungover for about three years, just every single day."
Take 'You Seemed So Happy', for example. Under its jangly, upbeat instrumental lies a darker meaning. "It's about quite extreme health anxiety. I knew someone who died in quite a horrible way and it sort of clicked for me like, 'oh, people can just die?'. I hadn't really thought about that before and that sort of triggered this extreme fear where I'd honestly be taking a blood pressure monitor with me everywhere I went, compulsively checking my blood before leaving the house, taking a thermometer with me…
"It like, destroyed my life for a bit and destroyed my relationship for a bit 'cause I was just horrible to be around. I'd always be in a state of complete panic, just like thinking I was on the verge of dying. On the surface I obviously seemed really happy and not depressed and not anxious, but actually inside I was feeling horrible."
Another sonic curveball comes in the form of the glitchy, synth-heavy 'Everybody Hates Me', a song about hangover-induced anxieties. "I was hungover for about three years, just every single day," she admits. "[It was] that feeling of waking up and being like 'I've ruined my life, everyone hates me, I hate myself'. That anxiety was so intertwined with alcohol and it was drilled into my system to feel like I'd done something awful and now I've stopped drinking, I don't have to feel that every day."
But if the album sounds all doom and gloom - FYI we've heard half of it and can promise it's not - lead single 'Lilo' arrives as a breath of fresh air, full of serene synths and dreamy vocals recounting the experience of looking back at a relationship with a strange sense of distance. "It hints at how lyrically I'm a lot more blunt than I used to be. Some of the lyrics on the first EP, I was 15 or 16 when I was writing those songs. Even I'm like, 'oh I wonder what I'm talking about there exactly?'. I wrote the chorus [for 'Lilo'] when I first met that girlfriend and I wrote the verses just before we broke up. It was just this really weird reflection on the entire relationship for me."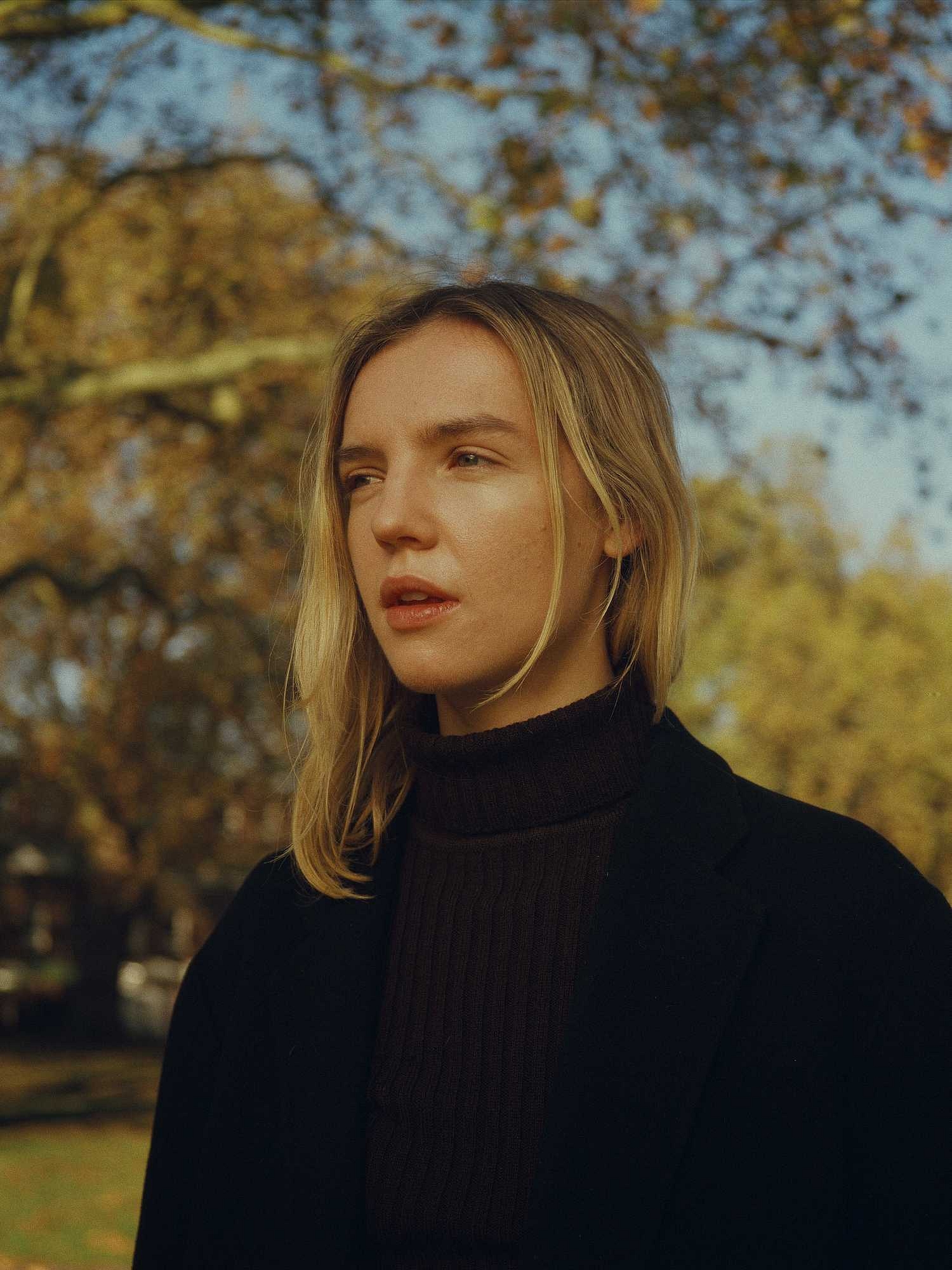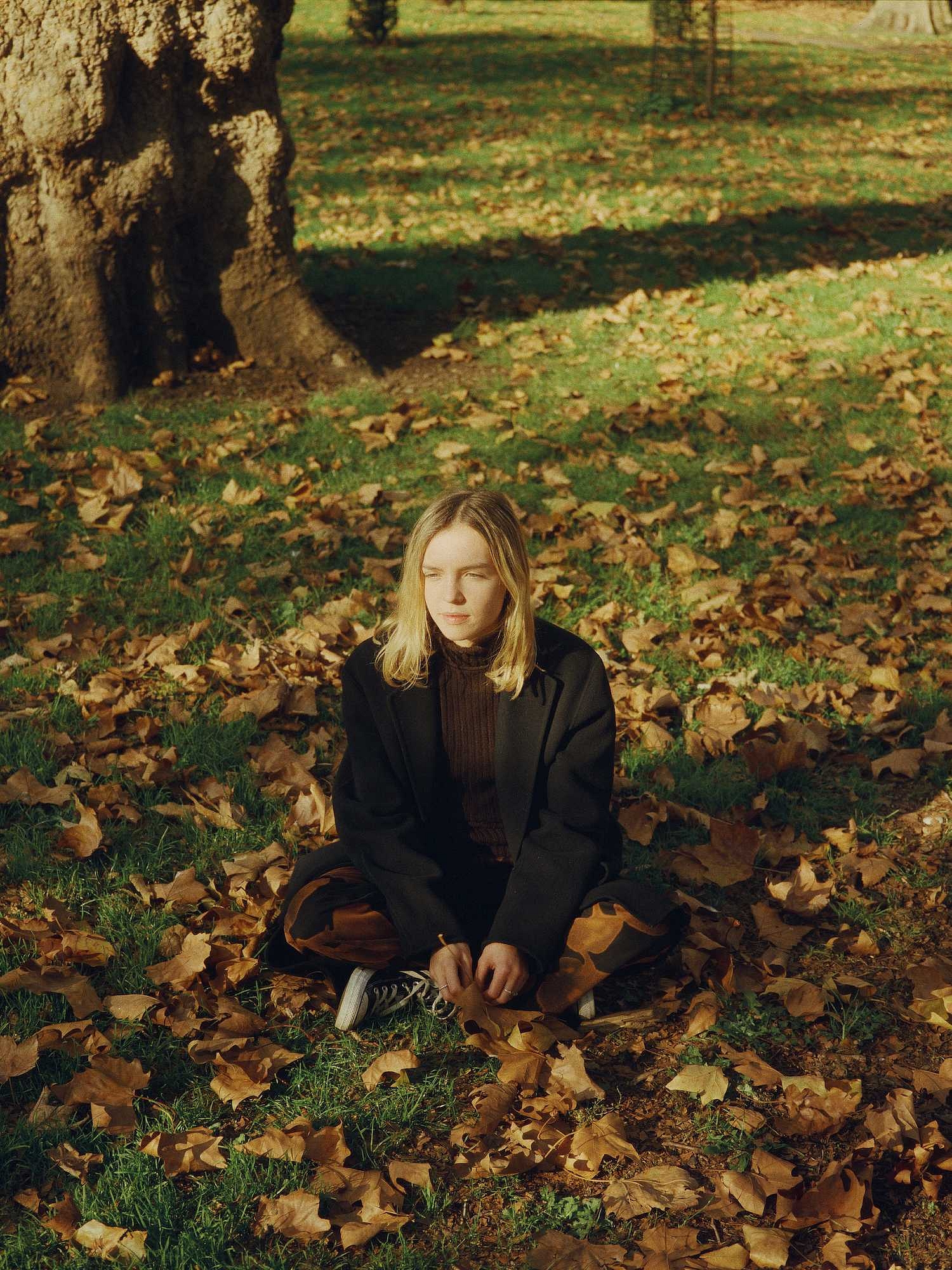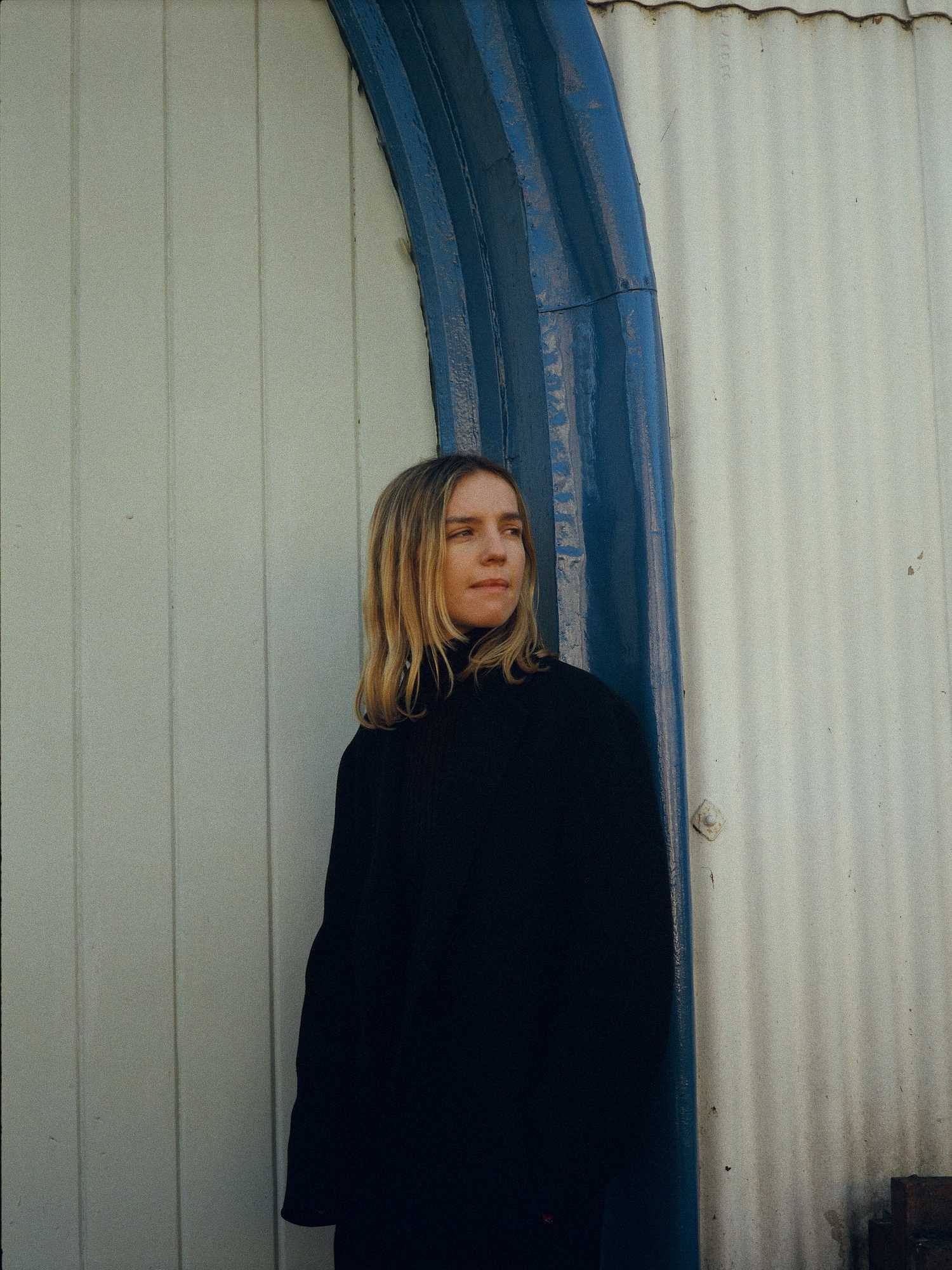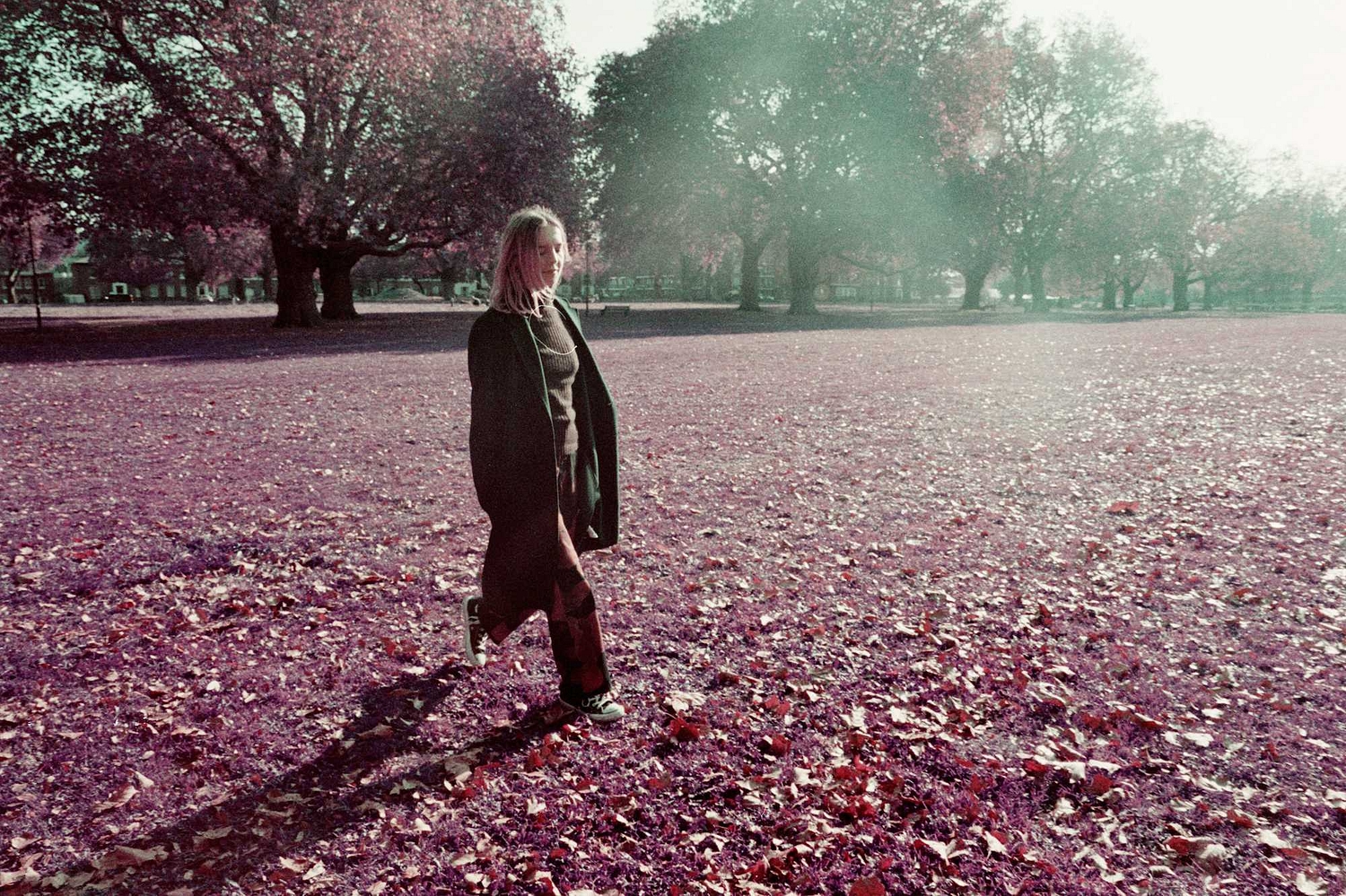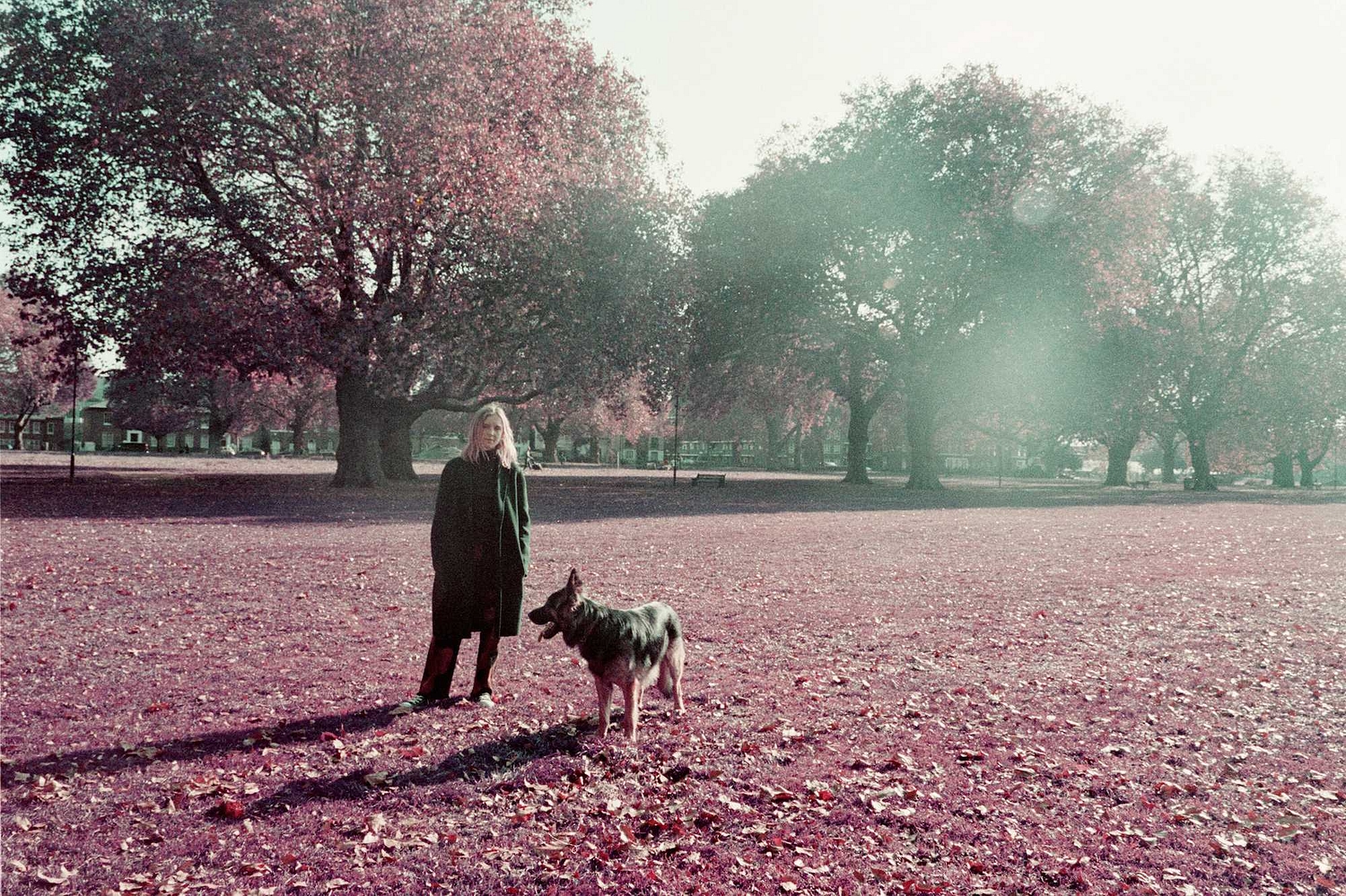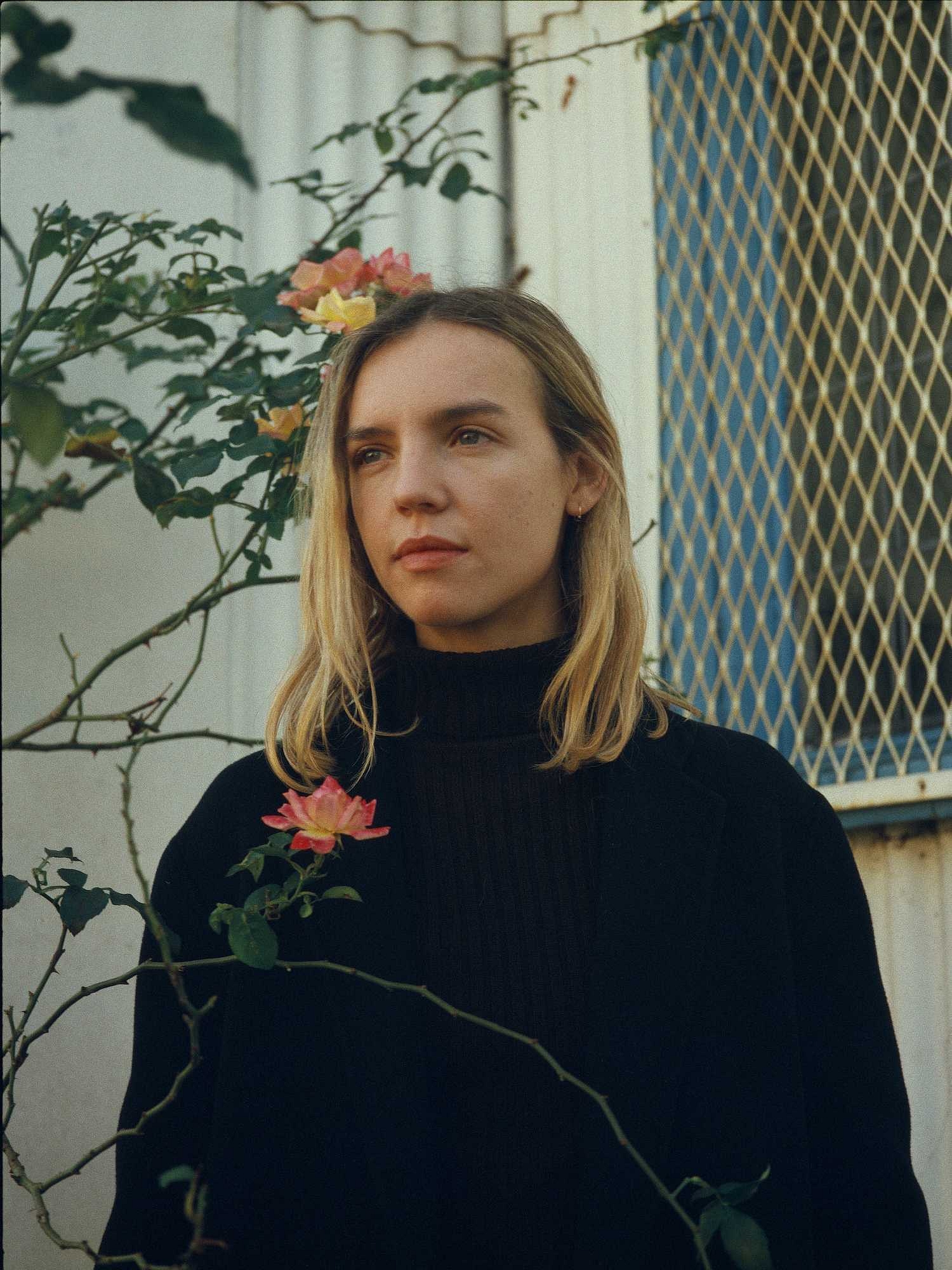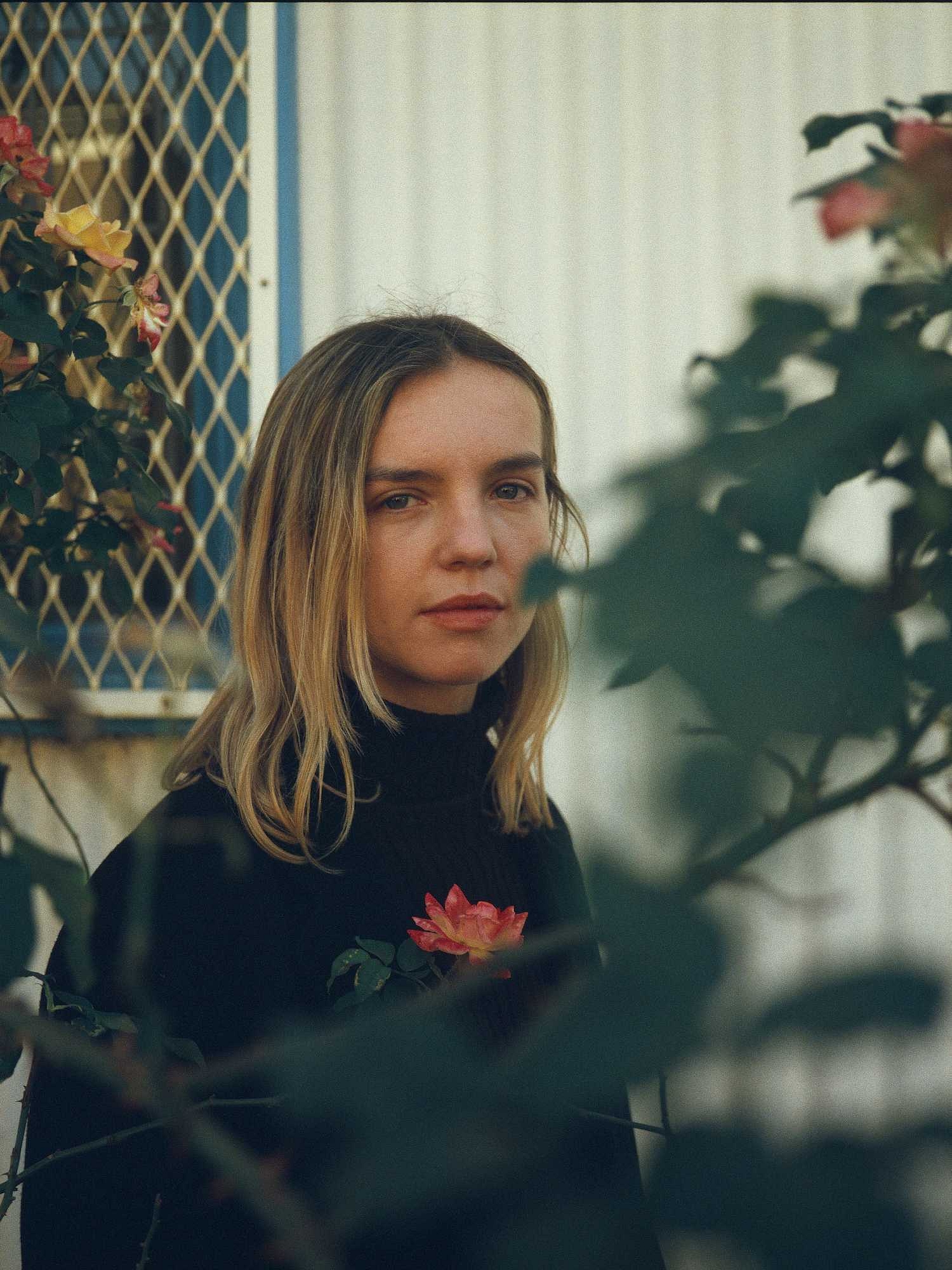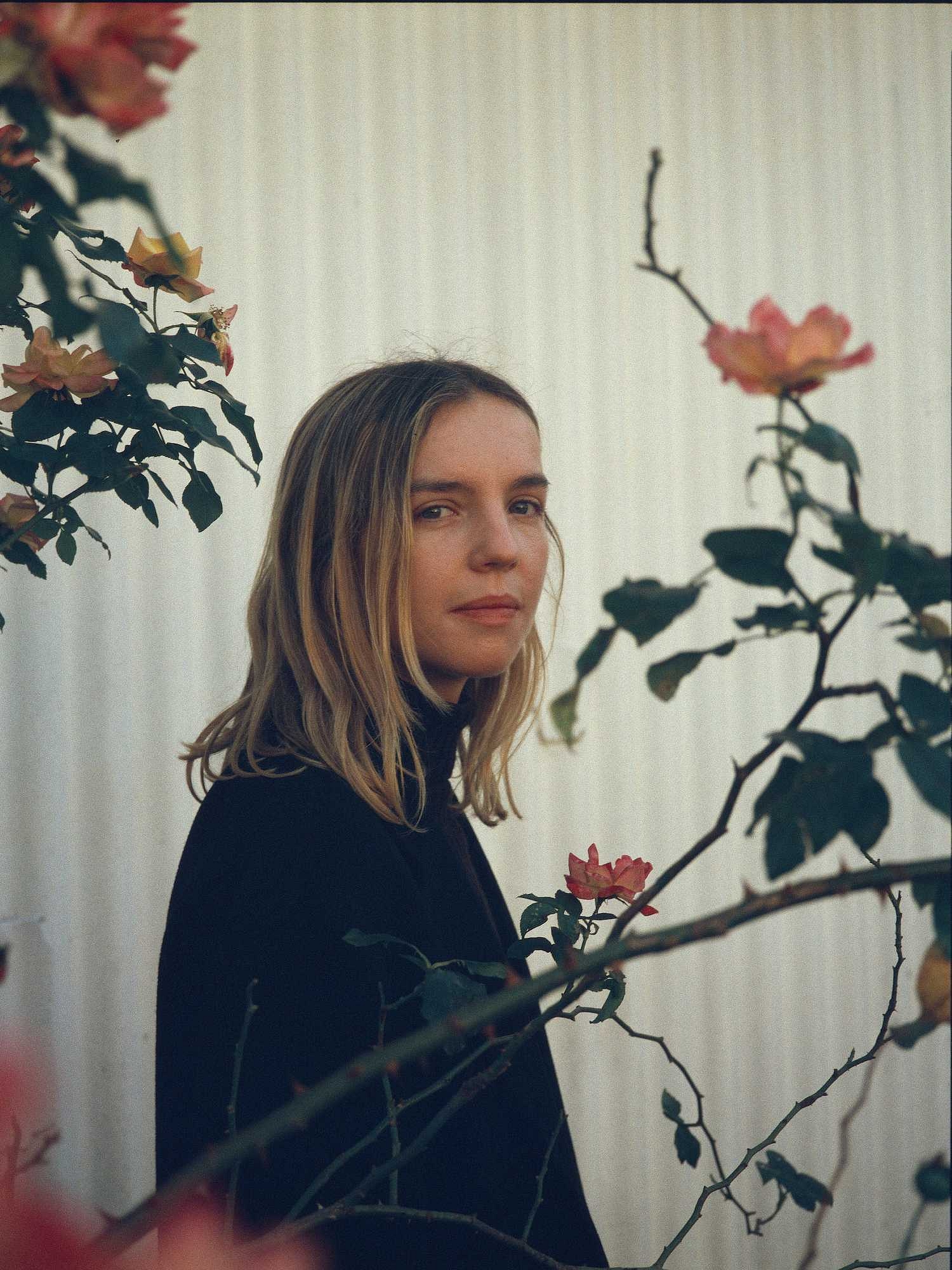 "It's important to not rush things and find exactly what kind of music you want to make."
Even 'weirder' perhaps, then, is the video for the song, in which Amber's ex (fellow singer-songwriter Marika Hackman) appears playing her love interest in a series of scenes. Was that not a strange experience, we ask?
"No... not really! It did seem very natural, but slightly weird kissing again because obviously that's something that you're not supposed to do with your ex..." she laughs. "I still talk to her every day so it wasn't too crazy, but it was just quite emotional 'cause we still love each other so much. I think it's also amazing that she agreed to do it, because she really didn't have to do that."
Though the album may have begun life under one set of circumstances and ended up being finished in a set of new ones, Amber manages to bring the two together to create a cohesive and emotional portrait of a tumultuous period in her life from which she seems to have emerged a stronger person.
"Obviously I hope people like it and that they feel it's good, but 'good' is such a weird word…" she muses when asked what she hopes listeners feel when they hear the record for the first time. "I guess I hope they feel how I felt when I was writing those songs in some way. I hope that people feel connected, that's what I hope most. I think that's as much as I can hope for."
'Good At Falling' is out 1st March via Dirty Hit.
#AD
Records, etc at
Read More
Featuring King Gizzard & The Lizard Wizard, IDLES, Tkay Maidza, Sleater-Kinney and more.