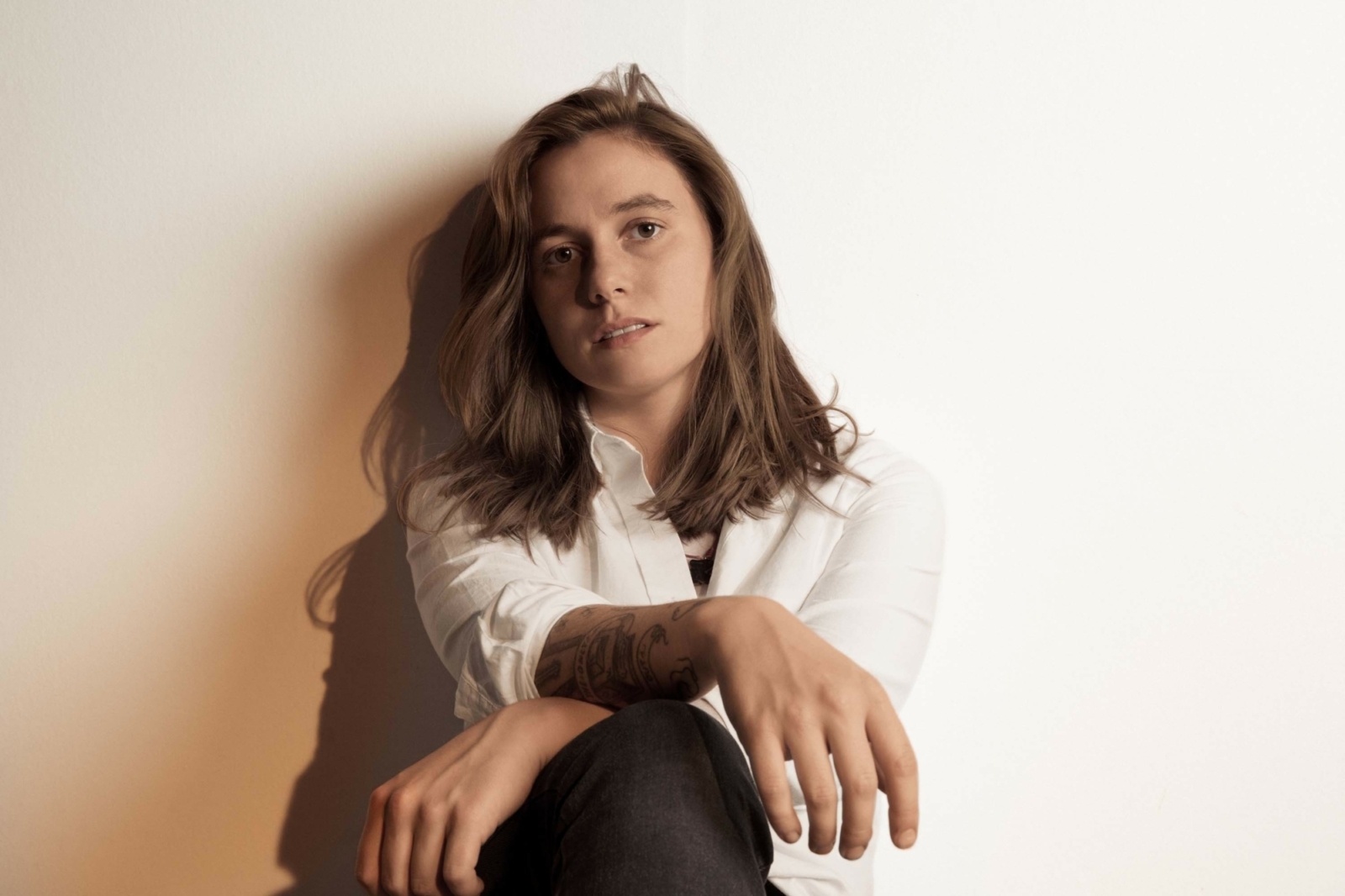 Photo: Alysse Gafkjen
Julien Baker: "I spent a lot of time re-evaluating who I was as a person"
Working on new album 'Little Oblivions' during some much-needed time off, Julien Baker found herself reflecting on her place in the world, and creating her most striking record yet.
The last few years have been somewhat of a whirlwind for Julien Baker. Having first uploaded her starkly gorgeous debut LP 'Sprained Ankle' to Bandcamp back in late 2014 - picked up and re-released the following year, before she signed to Matador in 2017 - things have barely stopped since. But, after almost four solid years on the road in support of both her solo career and her collaborative project boygenius (with friends and collaborators Phoebe Bridgers and Lucy Dacus), the time eventually came to slow down.
"You know, I'm gonna be honest," she offers up, Zooming us from her home in East Nashville, "slowing down put me in a very weird place." Having completed touring with boygenius back in late 2018, Julien soon found herself with some well-earned time off. Except things weren't quite that straight-forward.
"I mean, 2019 was a very difficult year," she says reflectively, nodding to personal issues she found herself grappling with. "I think I spent a lot of that time - once I had the luxury of time to reflect - re-evaluating my perspective on who I was as a person, and my values. This thing that had ruled my life, and had been my identity for so long - that was the crux of every day for me - just disappeared and I was like, 'OK, I guess I'm just a person at home'. I was playing some shows here and there, but largely I was just trying to figure out who I was when my focus wasn't taken up with the one iteration of myself as a performing artist."
"With this record, I feel a compassion and understanding for the person that I was."
In search of some "external accountability" and a way to structure her new abundance of time, Julien instead returned to education and her unfinished course at Middle Tennessee State University, while taking the time to work, and re-work, demos that would go on to become her third record. "For both of the previous records, songs were finished as they were in my brain, and I collected them," she explains, emphasising the difference this time around. "When we'd go into the studio, I would only ever book up to seven days, but that was it. There was no putting a song on a shelf for two months and going back to it."
And the timeframe isn't the only change, heading into third album 'Little Oblivions'. Continuing to build upon the affecting but deft lyricism that defined her previous two albums, it's on her newest effort that Julien widens her musical horizons, swapping the stripped-back guitar-and-vocals aesthetic previously explored for something fuller.
"I wanted to challenge myself to keep things simple [on past records]. I had just come out of being in a heavy band, and I think that I was of the mentality that I should try to challenge myself to be as minimalist as possible because that would mean it was tasteful…" she laughs. "I obsessed about [second album 'Turn Out The Lights']; I [had] to create it with the same sparseness because I didn't want to afford myself embellishments. But it's like, I don't know why I thought that way!
"With this record, I feel a compassion and understanding for the person that I was. I'm not sad that I was an idealist kid trying to make this romanticised idea of music," she laughs again. "But it's also OK to be like, 'I wanna put a drum machine on this song!'"

'Little Oblivions' is out 26th February via Matador.

Get your copy of the latest issue
Read More