Interview:
The Second Coming of Kate Nash
Ten years after catapulting into the public eye, Kate Nash is having one hell of a second wind. With new album 'Yesterday Was Forever', we find the singer grabbing her new life by the balls.
"When I was a toddler, in a tartan skirt with this red curly hair, someone threw a doll at my sister Claire and made her cry. My mum said that I just grabbed the girl's face, pushed her over and then waddled off. I was only two and a half. Just like, 'Argh! This is wrong! Injustice! Fight for the little people!"
A very animated Kate Nash is recalling her childhood. Standing out like a brightly-coloured sore thumb in a lacy red top and enormous wide-leg Russian doll-esque trousers, her references to standing strong in herself stretch from these first waddles to the bold body slams she's currently undertaking as part of Netflix hit GLOW – an ode to '80s women's wrestling. Having been thrust into the spotlight at 20 with breakthrough smash 'Foundations' and its subsequent Number One debut 'Made Of Bricks', the singer's learnt a thing or two about standing her ground in the last decade. And, though the Londoner has been steadily releasing records in the interim years, she's had to metaphorically push over a lot of bullies to get to where she is now: with a fourth album and a second series ready to go, and in the most exciting career phase since those giddy first moves. "I think I am now at a place where I'm totally feeling like the best I've ever felt," she grins. And so she should.
Back in 2007 when Myspace ruled the web and Facebook, Twitter and Instagram were but evil glints in the tech overlords' eyes, Kate broke through as part of a wave of fan-championed artists to emerge from the platform. Then followed ostensibly the popular peak of her career, but, as is so often the case, things weren't necessarily quite as rosy in reality.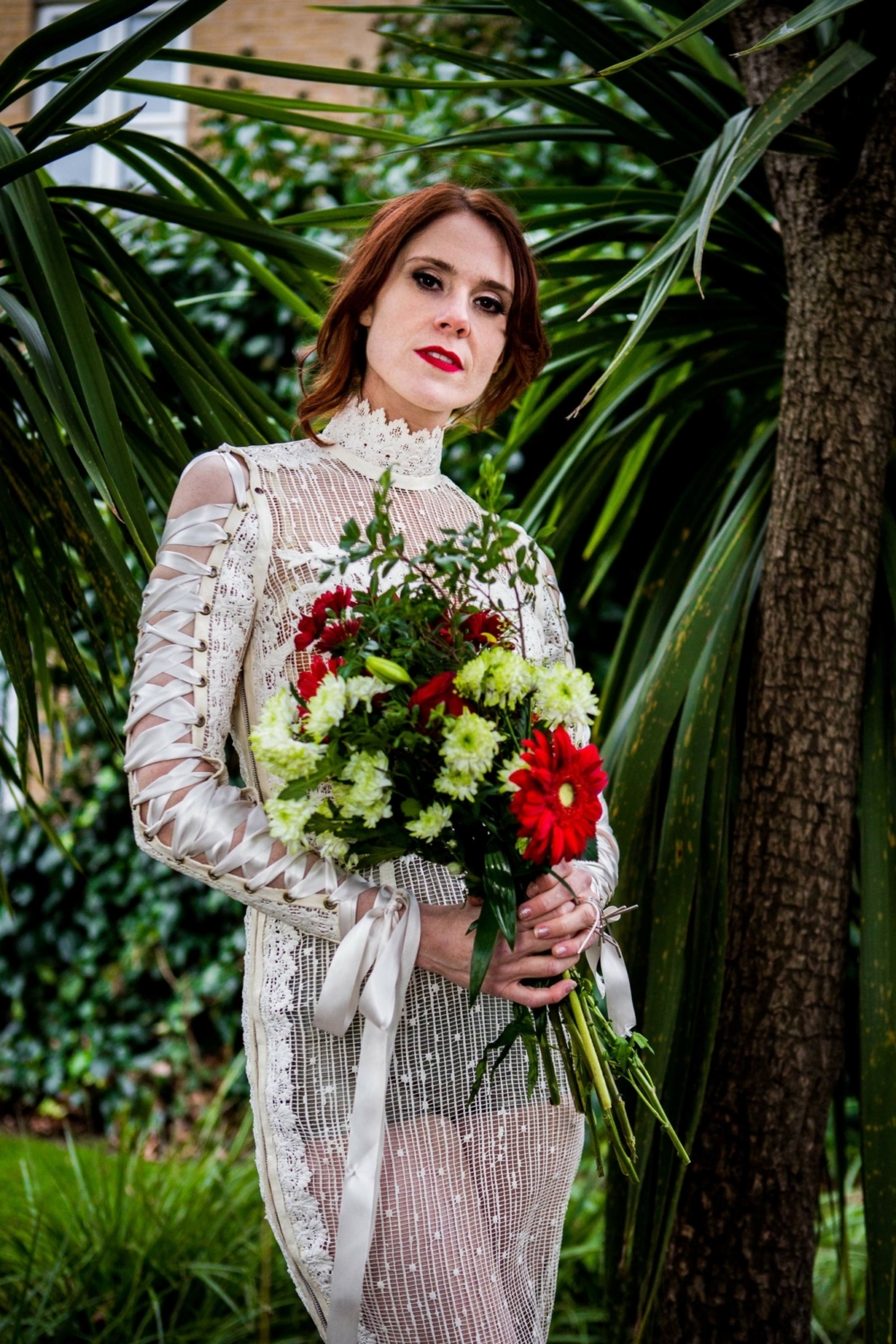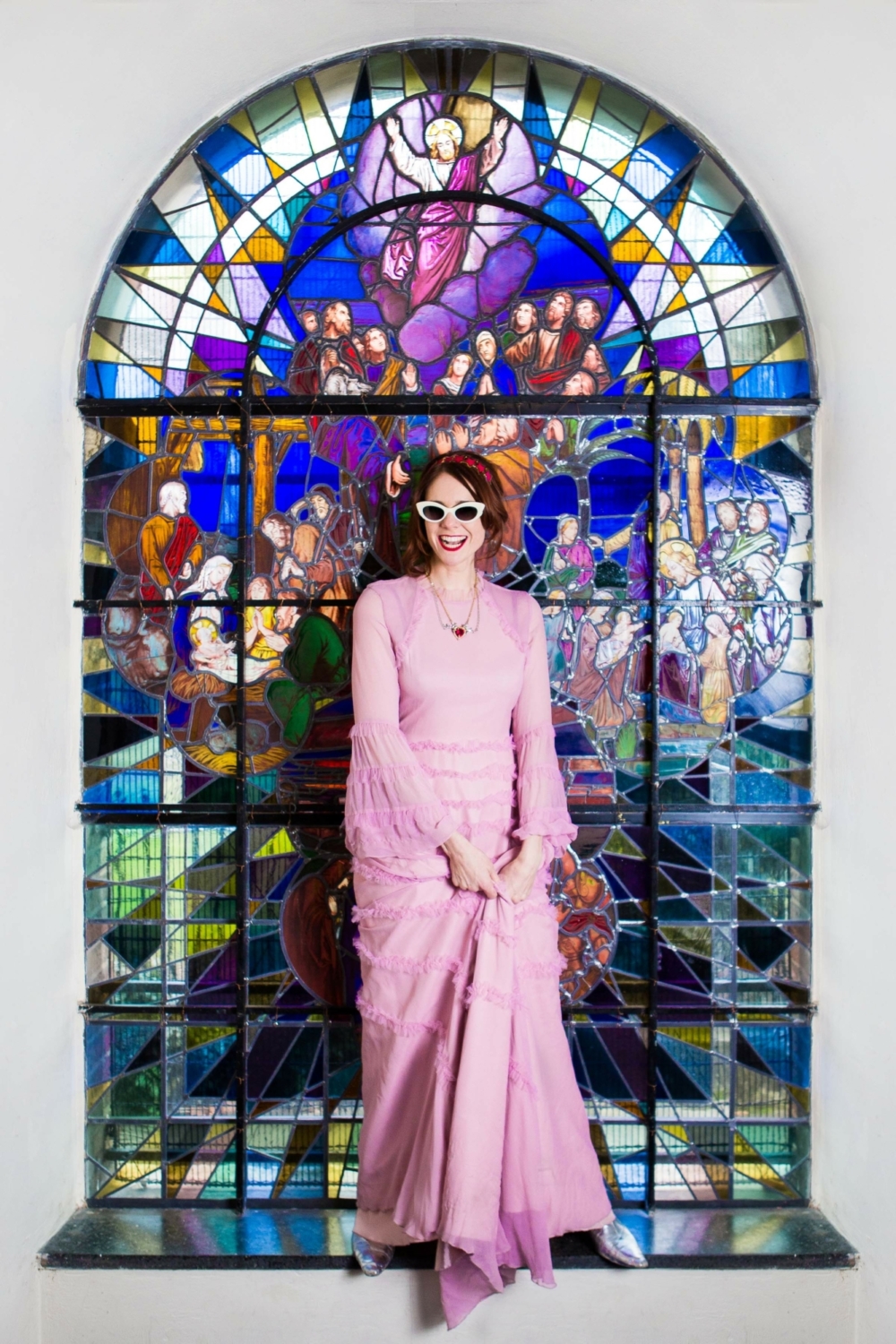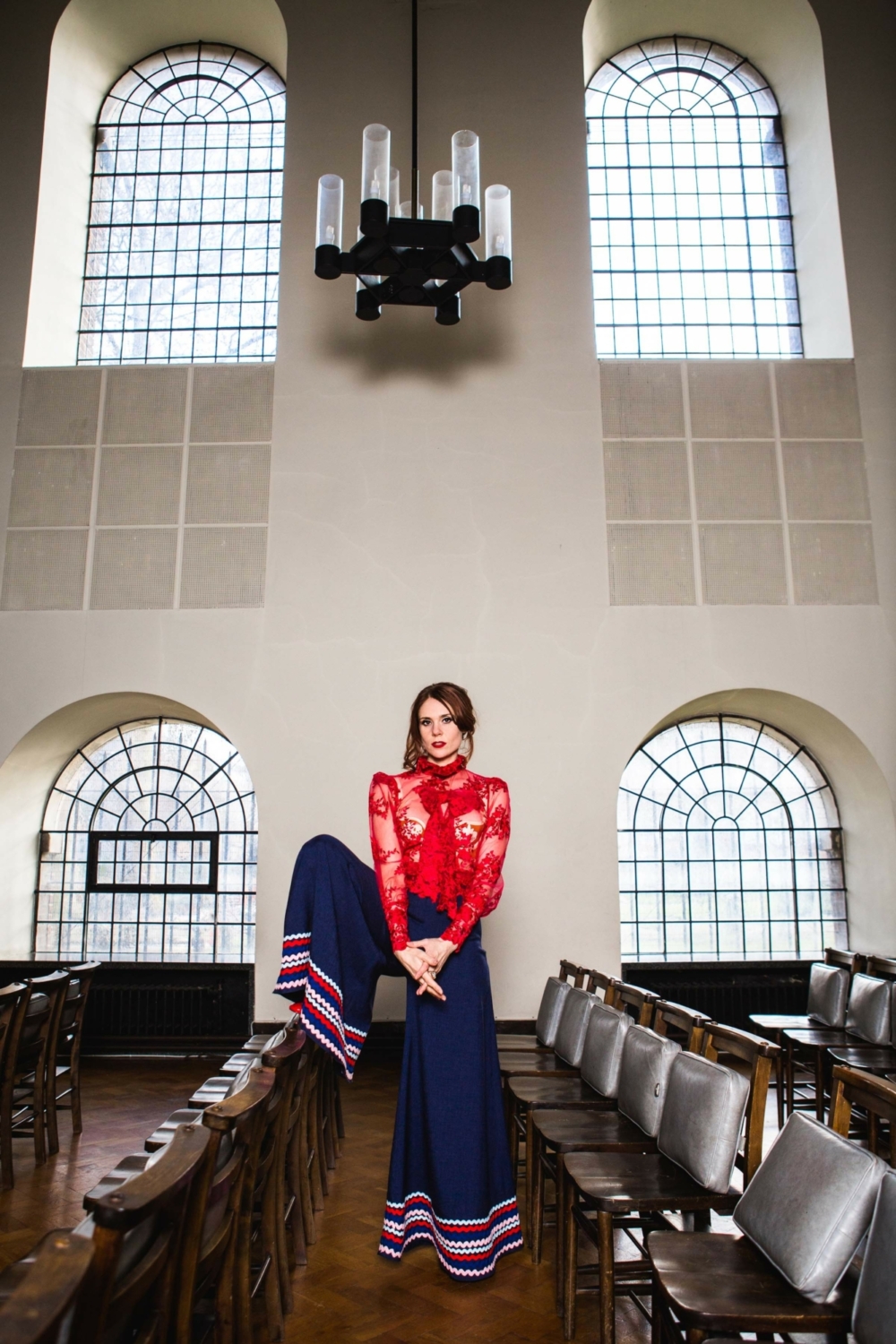 "As a girl you're always being told to take up a small amount of space and cross your legs and not touch your vagina."
— Kate Nash
"I was overworked and I don't think I was looked after very well by anyone in the record industry or who was managing me at the time," she remembers. "The music industry will suck you dry and work you when you're hot right now and then when you're not, they don't want to know." More than that, however, Kate recalls a strange disdain for the work that her got her there in the first place. Despite the personal storytelling of 'Made of Bricks' propelling her to the top of the charts, the singer's main callback to that time is of being made to feel like she was "a silly teenage girl". "I remember being made to feel ashamed of that. Like it was really derogatory, that term [teenage girl]," she explains, now visibly pissed off. "I remember feeling really stupid. Male peers would be [held up as] this legend. 'Oh, he's only 18 and he's done this and he sounds like this'. Whereas for me it'd be, 'Oh she's only 18, shut up.'"
It's one of the main reasons why, ten years on, Kate's taking one for the teenage girls everywhere with new LP 'Yesterday Was Forever'. Evoking the spirit of a teenage diary, it's a second shot at owning the giddy openness and honesty that it entails – but this time, with the self-belief to back it up. "Now I'm 30, I think teenage girls are fucking amazing and they have so much to say and so much wisdom that's just so sincere and unique and I just fight for the teenage girl all the time," she enthuses. "I'm old enough to be comfortable to just sit in that chair and be like, yeah, that's what that record is and I think that's fucking great. More teenage girl diaries should be out there so that we can all learn from women and girls, you know? And so it's kind of reclaiming that as a good thing."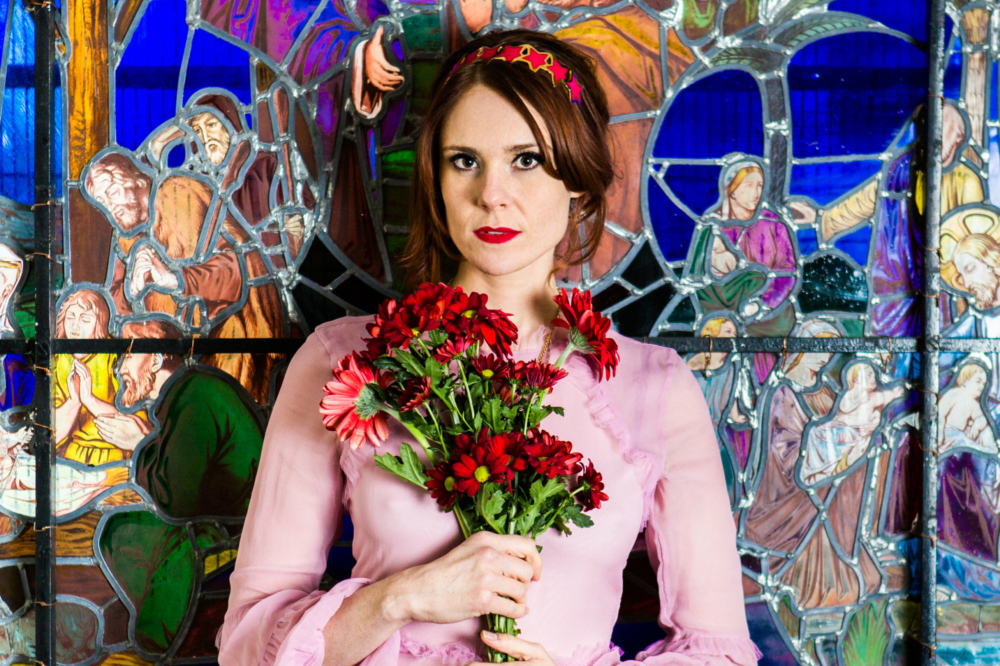 "I think teenage girls are fucking amazing and they have so much wisdom."
— Kate Nash
Taking 'Made of Bricks' on its 10-year anniversary tour last year – an experience that she jokingly describes as "#blessed" - it's perhaps unsurprising that Kate's been in the mood for reminiscing of late. On top of that, she's also been filming a documentary around the making of her new album and the years leading up to it. "I was filming it while writing [the record] and it's been going into a lot of archival stuff, so that's been on my brain. I started going into my storage unit and reading diaries; looking at my life in a reflective way," she explains. "It's been really interesting and helpful with accepting and letting go of certain things and getting over some of the stuff that made me really angry and hurt. Thinking, 'oh I can move past that because I'm comfortable with myself and I'm just going to try and make things better for the generations to come'. I feel like that's our job, almost."

It's this simultaneous sense of emotional vulnerability and righteous empowerment that runs through both Kate's general speech and the high-octane technicolour gut-punch of her new album. An infectious burst of everything at once, you sense that if the singing and the acting all somehow went to pot, she could carve out a pretty good line in motivational speaking. "I think I'm strong and stubborn and I'm really silly and I like to laugh a lot and I like to dance and I'm very emotional and very melancholy and I can take things way too seriously, but then I can also just laugh through everything anyway," she muses, trying to dissect her own particular personal blend. "It's like I'm an old woman who's looking back on her life out of a window and it's raining outside, but I'm also a child all dressed up in mismatched colours who's cut her own fringe and eaten loads of sweets," she decides. "Those are my two personalities I think."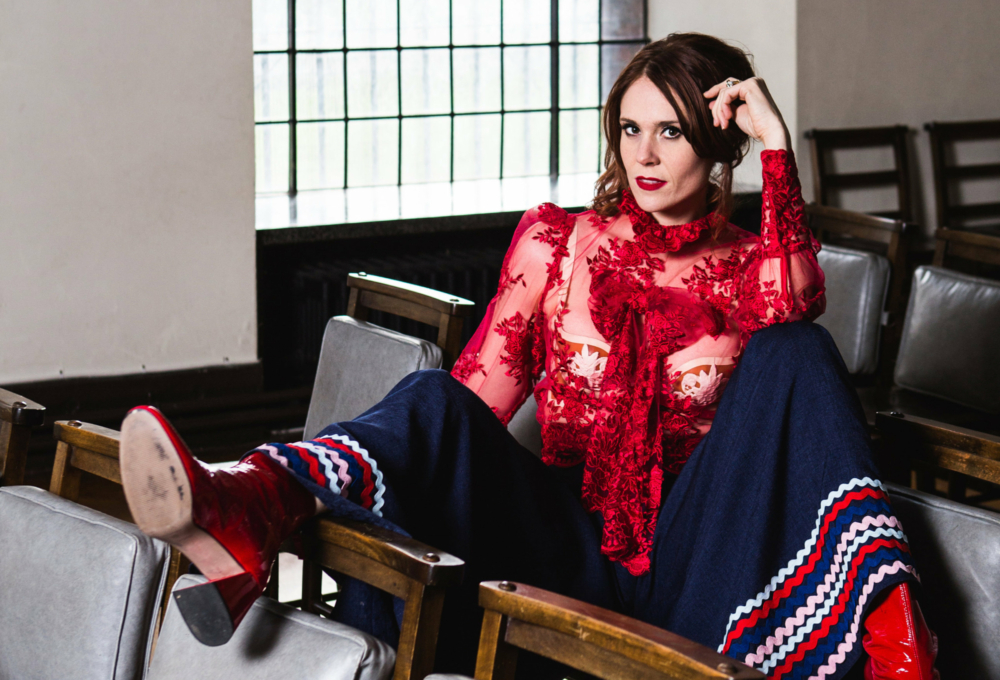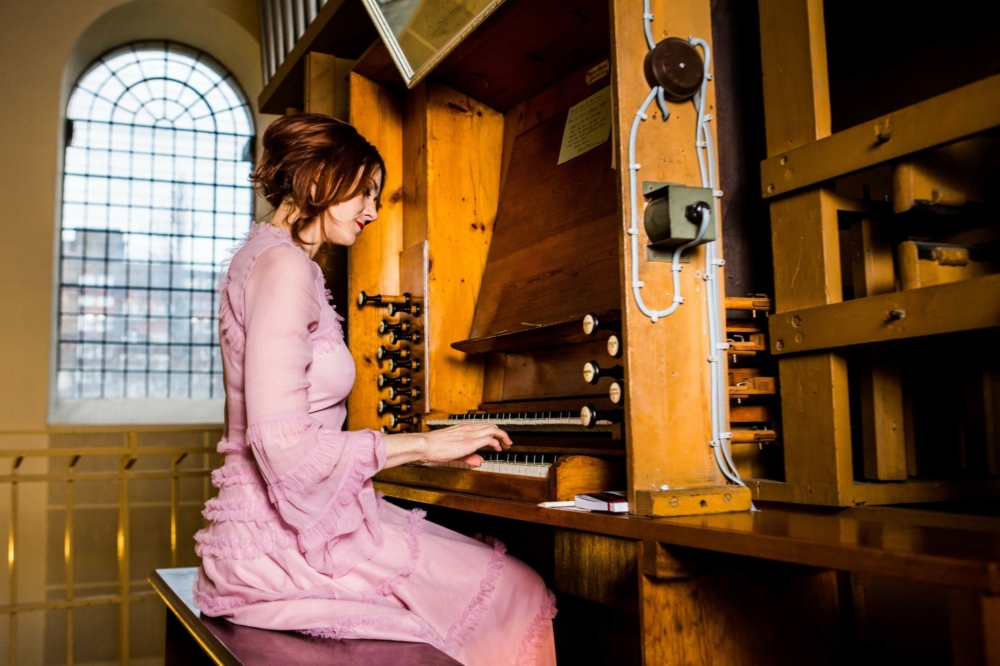 "It's amazing what you can do with your human self and that's what everybody needs to be taught."
— Kate Nash
All these myriad elements seep their way into 'Yesterday Was Forever' – from the formative questioning of opener 'Life In Pink' ("Am I a person yet?") to the heart-flip passion of 'Body Heat', 'Hate You''s middle finger up or the blissed-out sweetness of 'My Little Alien'. Musically, it encompasses everything from the poppier storytelling of old to the riot grrl vocals of 2013's 'Girl Talk'. "It feels like all of my sounds together; it seems to have slotted into one shape somehow. It's like the Megatron or something," she laughs. And with a vague emotional narrative (flushed romantic beginnings lead to shitty heartache and then redemptive reclamation), it's an album that encourages the same self-belief as its author. "There's been a storyline in my life that's been going on for the past few years and I feel like it came to a head last summer. I think letting go is really important because I'm a fucking crab, a Cancer baby, moon child and I was just like, 'No! Don't leave!' But you've got to let go," she nods. "It's putting yourself first and understanding that if you see a vision of your future that's positive and something that you want, then you actually have to make that happen."

Undeniably, Kate is someone who practices what she preaches. When it came to recording 'Yesterday Was Forever', the singer put herself on the line and raised the money via Kickstarter – an industry-swerving tactic placing her back in the hands of the fans, like her early days. Now, she's also carving out a second string to her bow as Rhonda Richardson in GLOW: a liberating new career path that's giving her life in all sorts of ways. "As a girl you're always being told to take up a small amount of space and cross your legs and not touch your vagina and be quiet. But in wrestling it's like, everything you've been told that you're not supposed to do your whole life, this is the opposite of that," she says. "Now is the time to be big, take up space, use your strength, use your power. It's amazing what you can do with your human self and that's what everybody needs to be taught: that just being yourself is fucking great and you can do so much with that."
Like we said, Kate could run a mean line in self-help. But while we wait for The Nash Guide to Self-Confidence to make its way onto shelves, there's enough enthusiasm and ambition in the real living, human Kate to make you realise that those first days of 'Mouthwash' and bitter lemons weren't the peak but merely the stepping off point for the singer. "I just think, don't look back at the past and think, 'Oh, that was the best'. I like to look back and think, 'Oh, that was fucking great but I'm going to make the best thing ever now'. And I think it's never too late to do that," she enthuses. Ten years in, you sense that Kate Nash is only really just beginning.
'Yesterday Was Forever' is out 30th March via Kickstarter.
Taken from the March 2018 issue of DIY. Read online or subscribe below.
Photos: Jenn Five / DIY


Get your copy of the latest issue
Read More