After an unexpected viral video kick-started her career, with debut album 'Heard It In A Past Life', Maggie Rogers is ready to take the spotlight firmly into her own hands.
"You know, there's a lyric in 'Light On' that says, 'Crying in the bathroom, had to figure it out / With everyone around me saying you should be so happy now'. And it's like, that's what my year was like."
Nestled into a booth in a restaurant attached to East London's Ace Hotel, Maggie Rogers is mid-press run for debut album 'Heard It In A Past Life' - a trip that will take her from London through Europe and then back to New York, playing a mix of her own headline dates as well as a series of arena support slots for Mumford & Sons. It's been tiring, the Maryland-born musician admits, but today, she seems confident and "at peace" with the whirlwind of the past few years.
'Heard It In A Past Life' is an album that charts Maggie's "overwhelming" range of emotions since her 2016 breakthrough when, then a student at New York University, she played her song 'Alaska' for a visibly moved Pharrell Williams during a class group discussion. The video went viral and, with it, transported Maggie from recent graduate to upcoming pop sensation in a matter of months. A packed touring schedule followed, quickly followed by an EP, 2017's 'Now That The Light Is Fading', and a career in music that she wasn't always completely sure was for her.
"I had to learn how to do press and how to talk to reporters and have my photo taken and how to be on the road, but I feel like it's anyone in a new job, there's a lot to learn really quickly… I mean that's the craziest thing, you're absolutely fucking exhausted," she admits. "It's not a natural thing to move every day. That's why it was so traumatising. I was really tired and there were a lot of people, I dunno, waiting for me to say some dumb shit about Pharrell. I don't know, you're going to use that as a quote…" She pauses. "Touring is really tiring. Some people love it, some people don't. I'm still figuring it out."
Millions may have watched the video of a then 22-year-old Maggie and the superproducer, but with 'Heard It In A Past Life' she's keen to make her name on her own terms. Possessing an uncompromising direction of creative vision, she names time constraints as the most difficult part of making the album, being under more pressure than ever before to deliver. Her label, she explains, "very much wanted me to have a radio hit or me to go in and write with all these top [producers]. They saw my potential to be a pop star, sort of wanted to pressure me into that and it's not who I am. I feel proud of the work that I've done and I also feel really proud of the lack of compromise that exists on the record."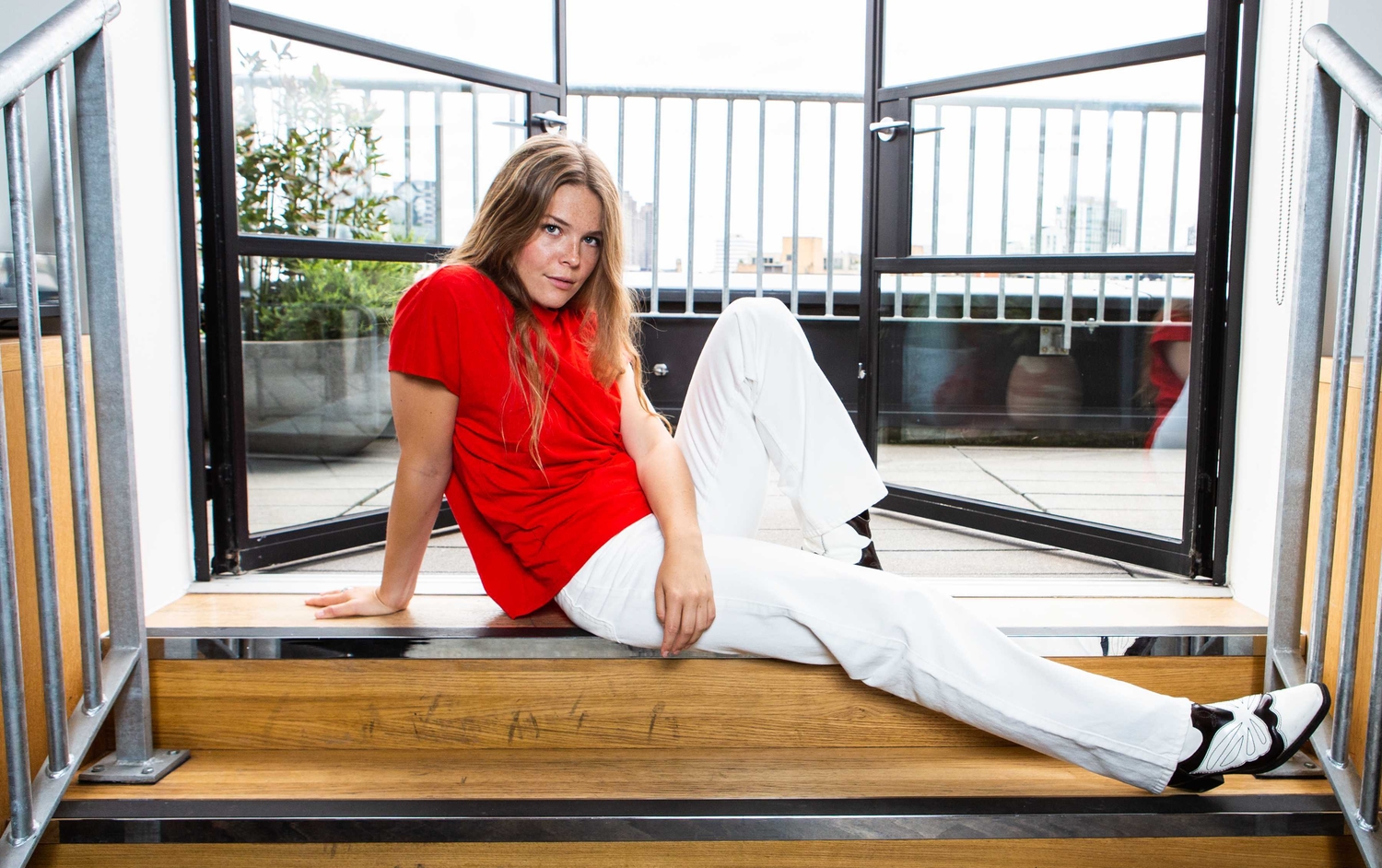 "There were a lot of people waiting for me to say some dumb shit about Pharrell. I don't know, you're going to use that as a quote…"
She may possess a huge sense of pride in her music now, but Maggie's future as a performer and producer hasn't always been a given. She arrived at music via a detour in journalism, interning at Elle and Spin and working as an assistant editor on Lizzy Goodman's book Meet Me In The Bathroom, a 2001-2011 oral history of rock 'n' roll in New York. "I've done a fair amount of these!" she says, referring to our interview. "From your side and from mine. It's interesting, I went through this really long period of writer's block and I sort of realised that instead of telling my story I could just tell other people's and that was interesting enough for me for a little while, but I never felt completely fulfilled by it or like there's a story that I have to tell. And the work I make in music, it's for me."
This awareness of both sides shows - both in the way she pushes for more specificity in the questions she's asked and seems sensitive to how her words will be portrayed. She'd rather not talk about how she sees her music career expanding over the next few years ("I mean I could bullshit my way through that answer but I think I'd rather not. Leave the future to unfold for itself...") and, despite having worked with huge pop producers Greg Kurstin, Rostam and Ricky Reid on the album, she's reluctant to talk about it as a pop record, explaining "I inevitably just believe genre exists to sell music, not to make music…"
She is, however, often refreshingly open about her own struggles, both personally and as a performer. On the day of our interview, it's not long after her set at last summer's Reading Festival, where someone accidentally unplugged some of her and her band's gear, meaning they arrived on stage late and had to cut their set to just a handful of songs. "It's kind of just how it goes. It's not worth panicking cause then you can't really think about it clearly," she shrugs. "I feel like the only thing to do is be like 'OK, what's within my control, and what's not within my control'." Not only that, but being scheduled to play at the same time as Post Malone on the main stage meant the crowd was sparser than expected. "[It] was a bummer… If I wanted to make music I thought people were going to like, I would be Cardi B and I'm clearly not. I think she's so authentic to her, but you know there's a reason people went to Post Malone's set and not to mine and that's ok."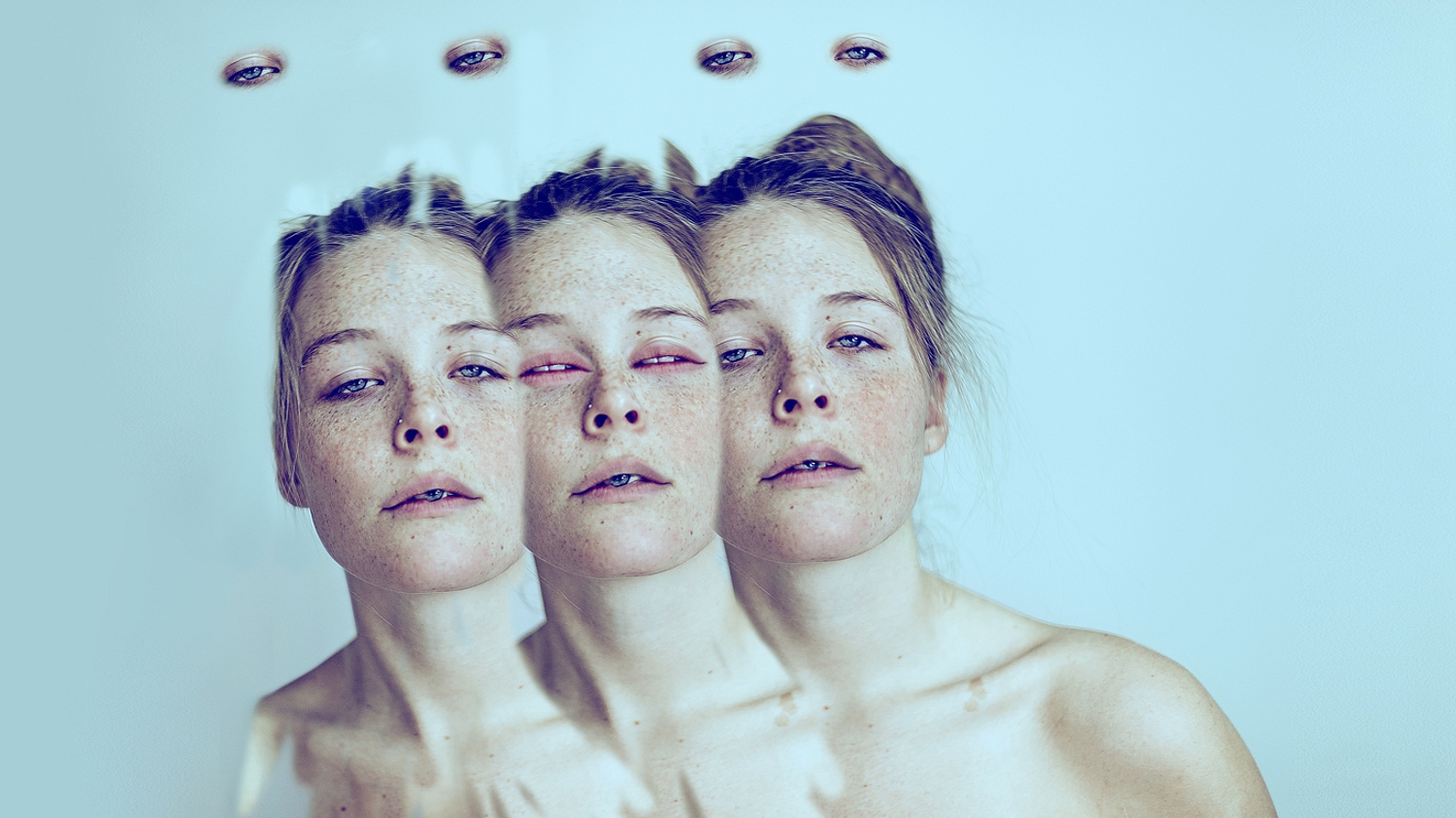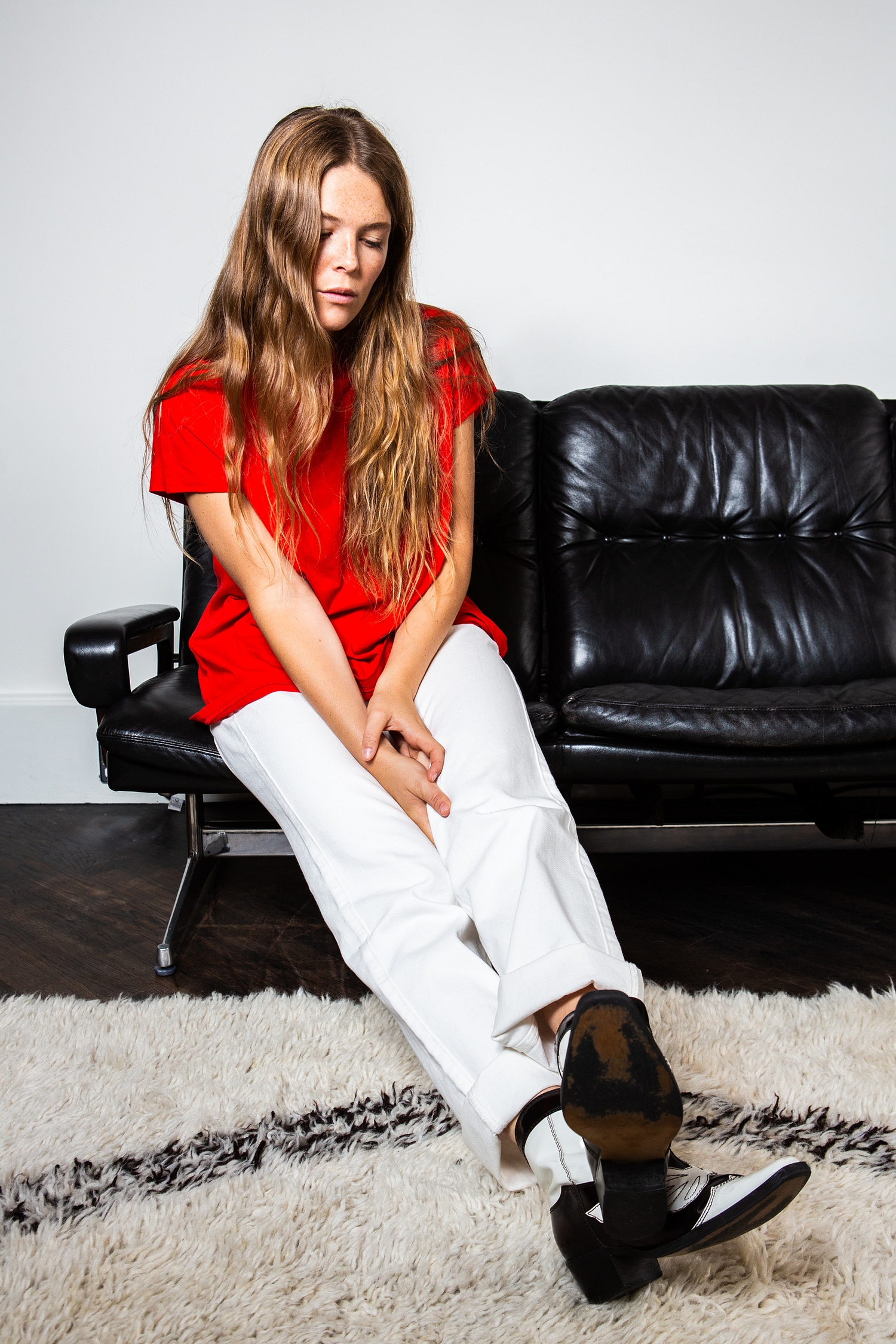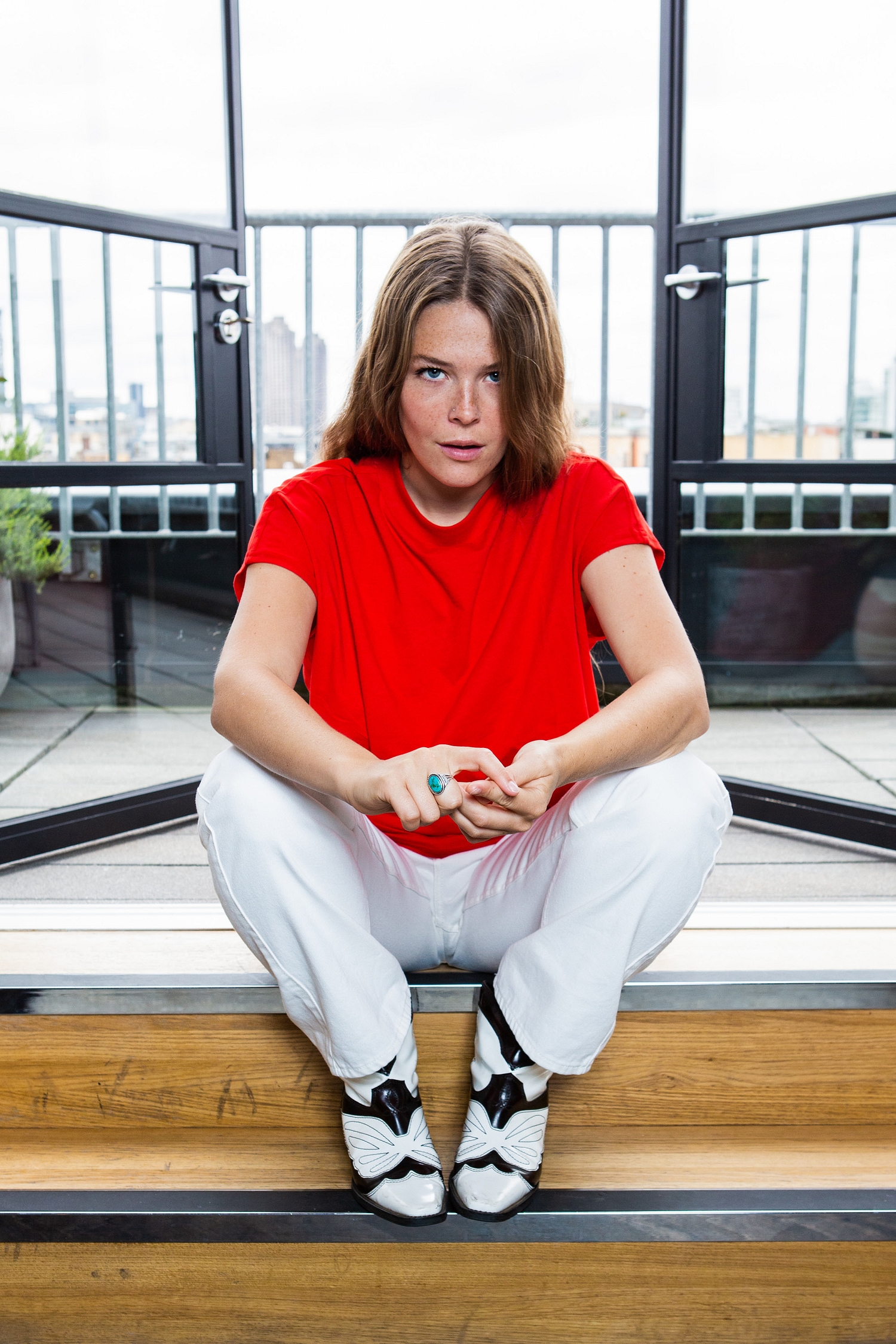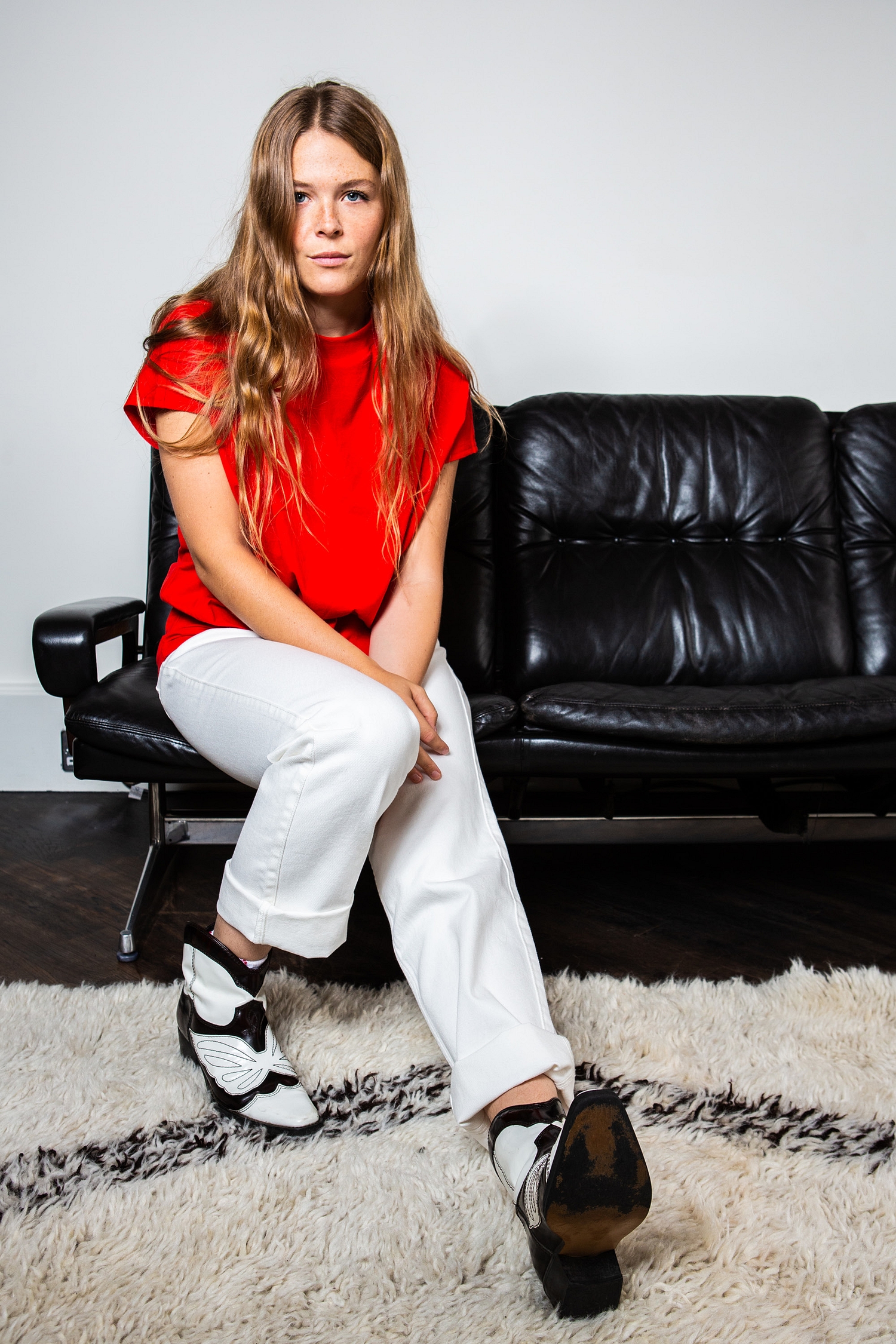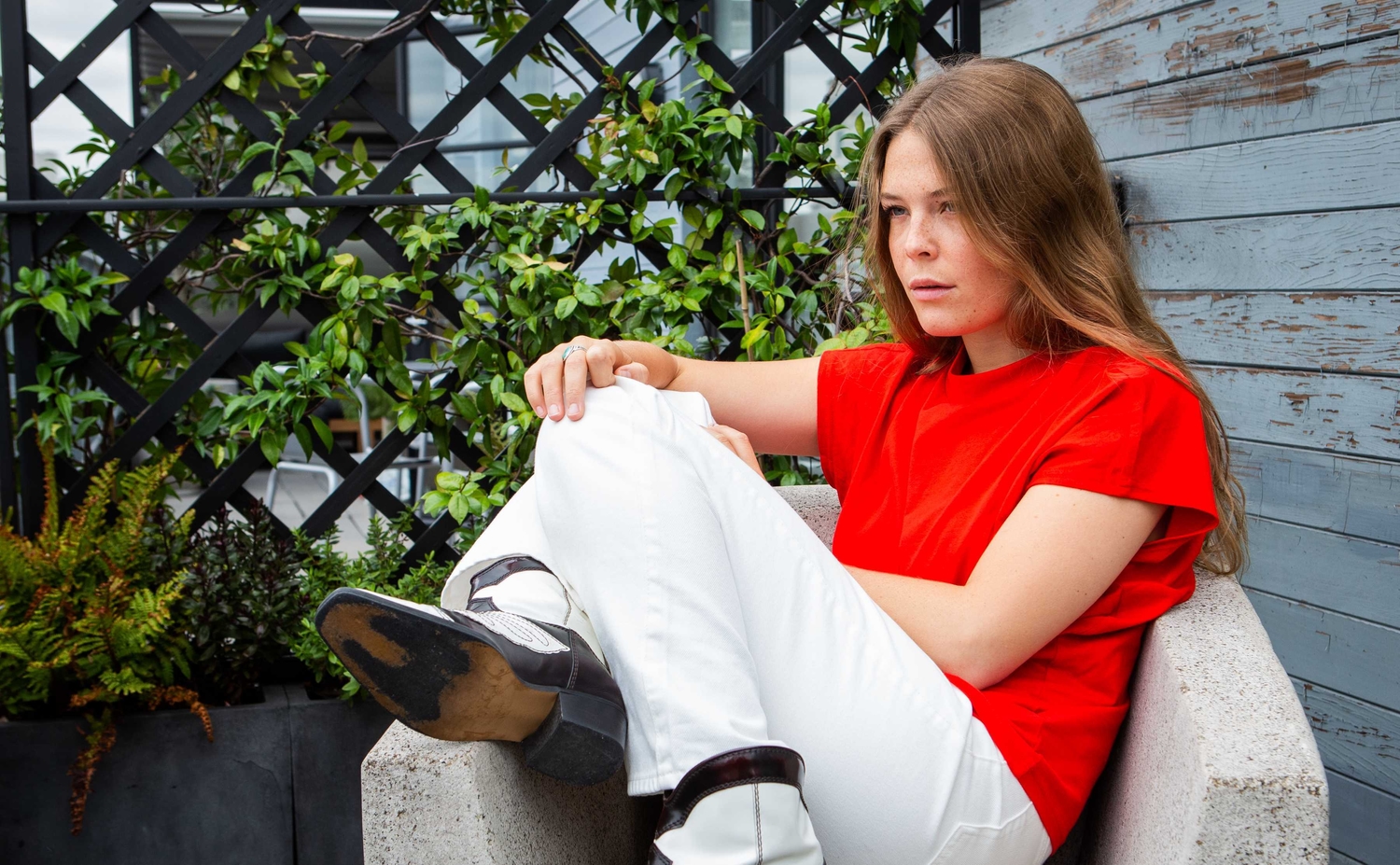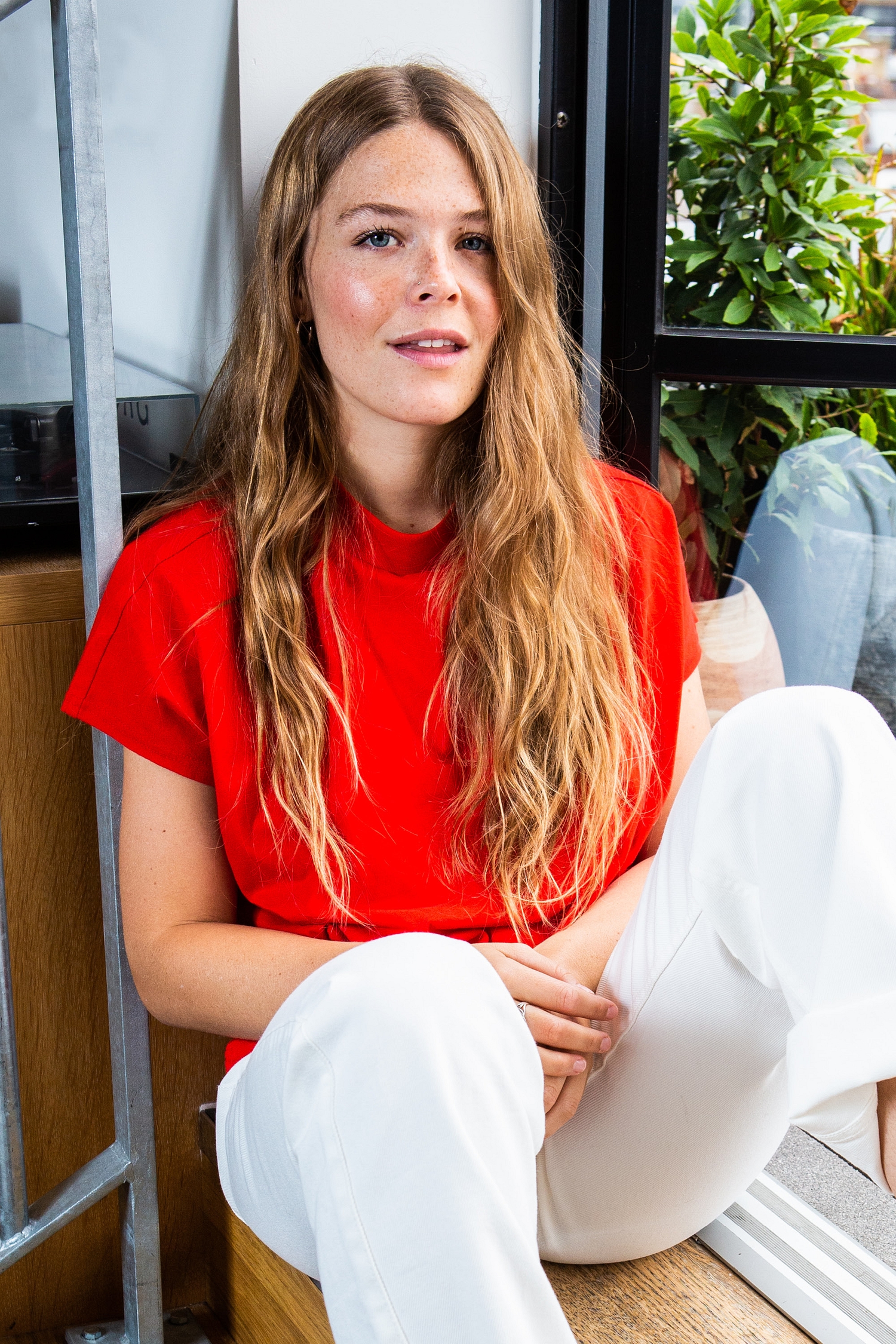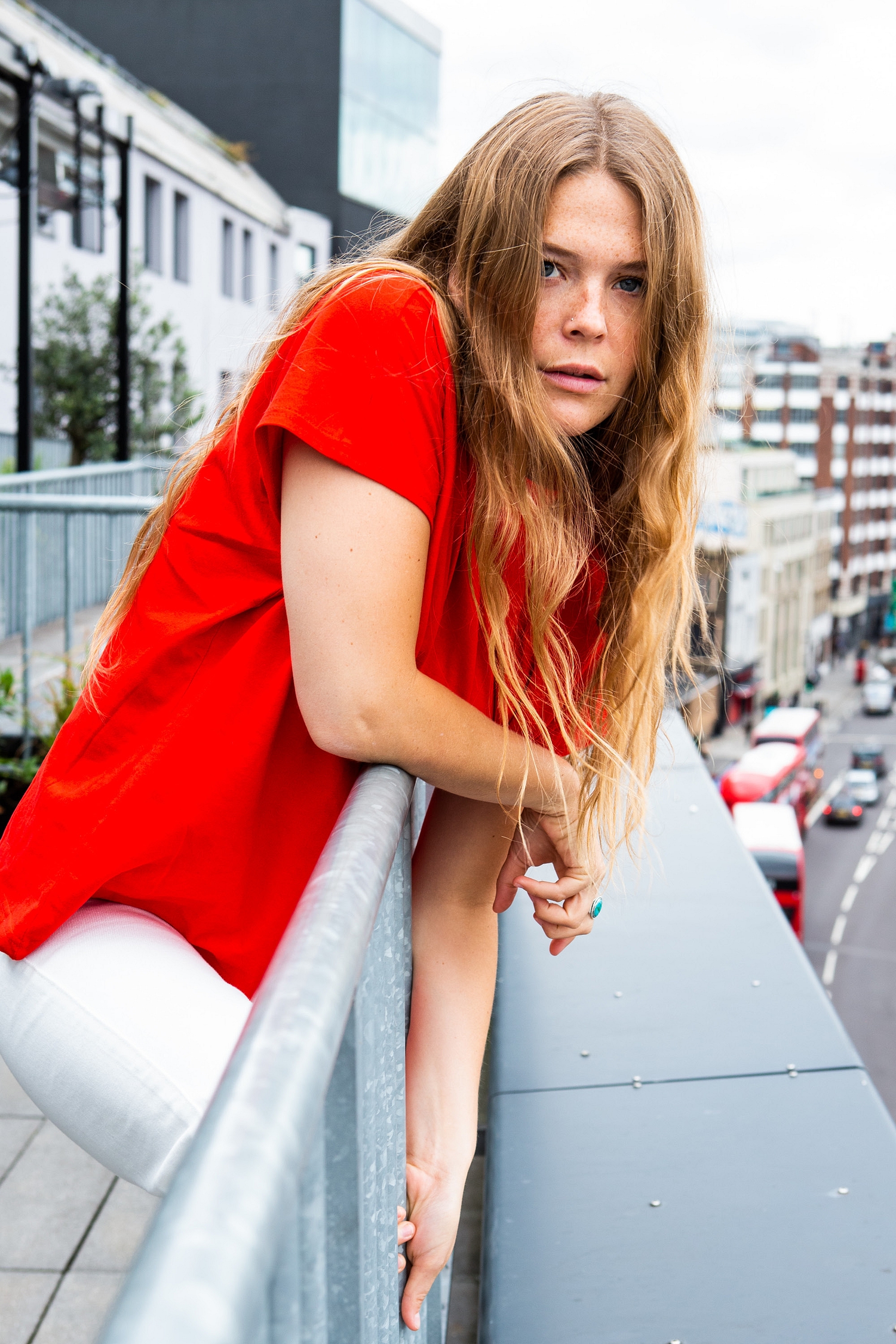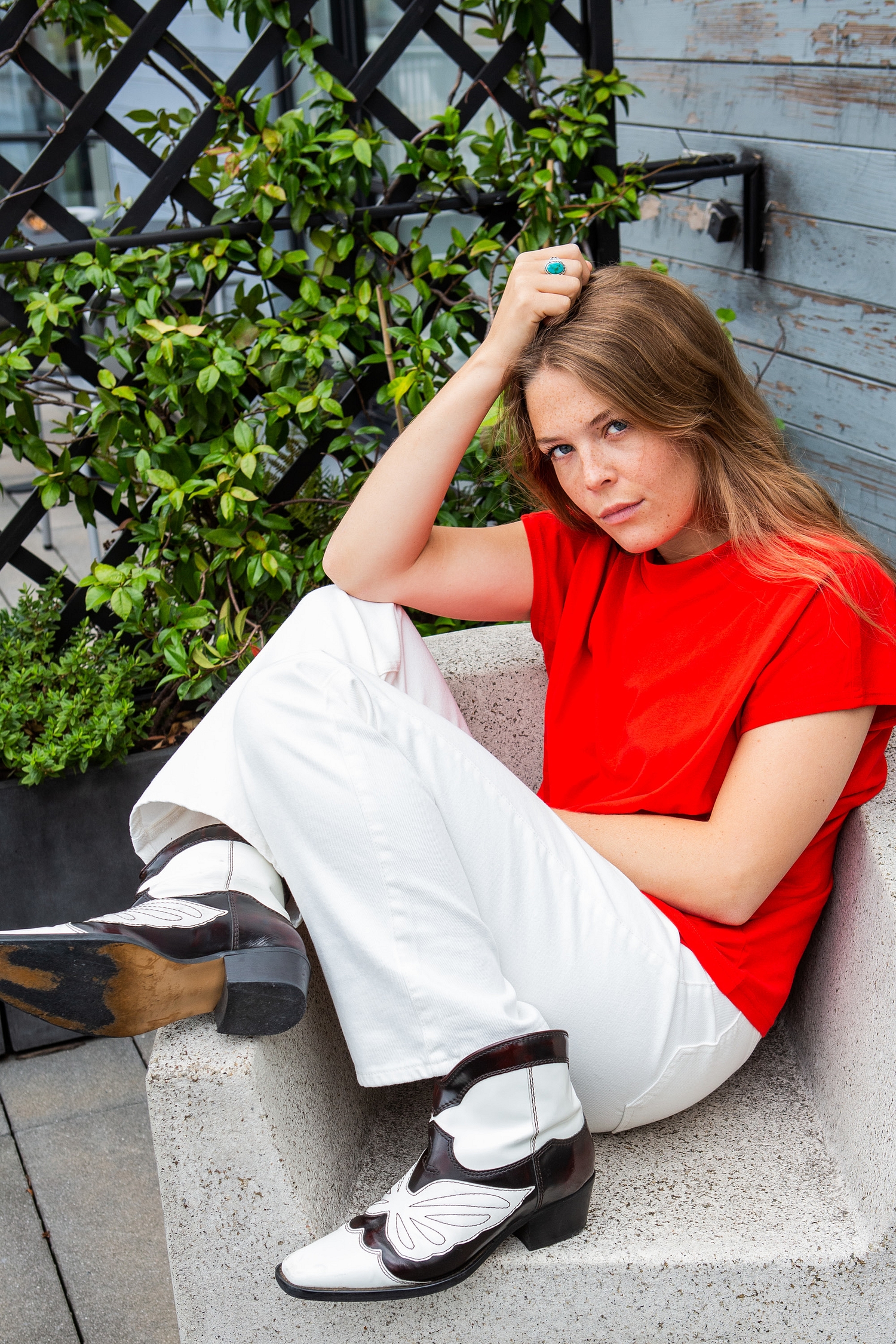 "I feel really proud of the lack of compromise that exists on the record."
It's been a strange few years for Maggie and 'Heard It In A Past Life' catalogues that. On it, there's ecstatic highs but also the sense of fear and isolation that comes with being given an incredible opportunity and finding out it doesn't necessarily mean everything in your life just falls into place.
"I made the EP so I could try out making pop or making dance music and then actually sort of ended up missing some more human elements," she says. "So the record is about this crazy time in my life where everything changed and I fell in love and fell out of love and fell in and out of love with music too. I mean, there was a time when I didn't know if I was really going to do this.
"But I think the record is about me really powerfully and poignantly choosing this and deciding that this is what I love and this is what I wanna do," she adds, "instead of having the internet really beautifully choose for me."
'Heard It In A Past Life' is out now via Polydor.
Read More
Featuring James Blake, Romy, Marika Hackman, yeule and more.