Light it up, Rae Morris: "I'm so relieved that I don't have any regrets"
​From Yamaha to Rechtshaid, Rae Morris isn't in Blackpool anymore…
Choosing the perfect career can be a bit of a challenge. Flashback to school workshops and visits from career advisors and it's enough to induce even the most self-assured of students to a quivering wreck. For Rae Morris, on the other hand, there was no umm-ing and ahh-ing when it came to making that all-important decision: she already knew what was awaiting her.
"It's interesting because I think I was gently forced into doing music by my parents." She stops to laugh, before reiterating that there was nothing too pressured. "Not in a pushy parent way! It was just always something that my brother and I did. We had piano lessons - like Yamaha workshops - together, so it's been a very family affair. I think that's where I got my first musical tendencies and because of that, it just felt like it was in me. I always knew that I would do something, I just wasn't sure what it would be."
What followed was Morris deciding what to explore within music. First she gave being a band a go - "I could never really sing, that was never what I was doing, I was always just a very bad keys player" - before deciding it wasn't quite for her. "I think because I'm a bit of a control freak, I always felt a bit weird being in a band. I think - it sounds quite selfish, but - when it comes to music, it definitely felt better to do it on my own."
"I didn't want to be that person who signs and then leaves everything behind."
— Rae Morris
In fact, it wasn't for another few years that she would discover her underlying talent as a songwriter. "It started to all make sense when I decided to just do it as me," she explains. "I wrote one song, the first song I had ever written." That was the turning moment. "I had toyed with things before, like when do GCSE music and you have to write a song. I had done things like that and always felt really uncomfortable with it and unsure what I was doing. Then, I wrote this one song called 'Wait A While' and I realised that this was different and this was something I didn't have to think about. It just happened."
Since then, it's been a bit of a whirlwind for the young Blackpudlian. Signed by Atlantic Records after a chance spotting on MySpace, Morris soon went on to collaborate with the likes of Bombay Bicycle Club and chart-botherers Clean Bandit, but that wasn't before testing the water of her hometown. "I think when I first started gigging, Blackpool was perfect," she offers. "There were a few open mics and this upstairs bar - West Coast Rock Cafe - so there was a whole little scene."
Morris doesn't underestimate the importance of where she comes from. Whether that be down to the family that surround her or the place she grew up, she wasn't prepared to be sucked in by the industry. So she decided to stay in Blackpool that little longer to give herself the room to grow. "I was very wary after signing a deal; I didn't want to be that person who signs, or has something big happen, and then leaves everything behind to move to the big city. I didn't want to be that stereotype because it's not always the answer. I'm really glad that I stayed in Blackpool for two years while I was still touring and understanding what it was that I wanted to do. It was definitely important to stick around while I was figuring that out."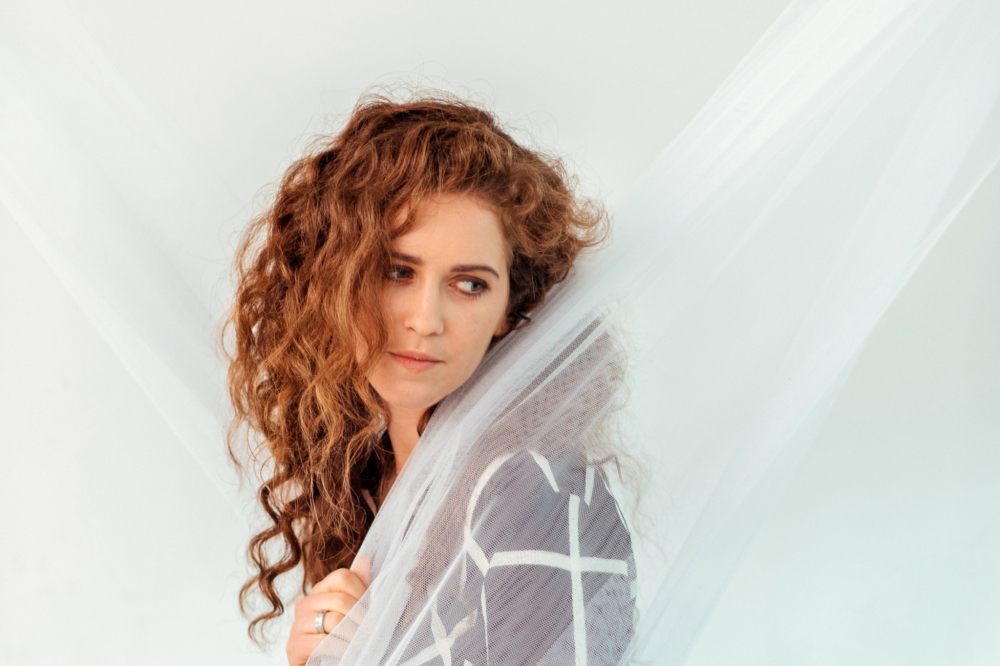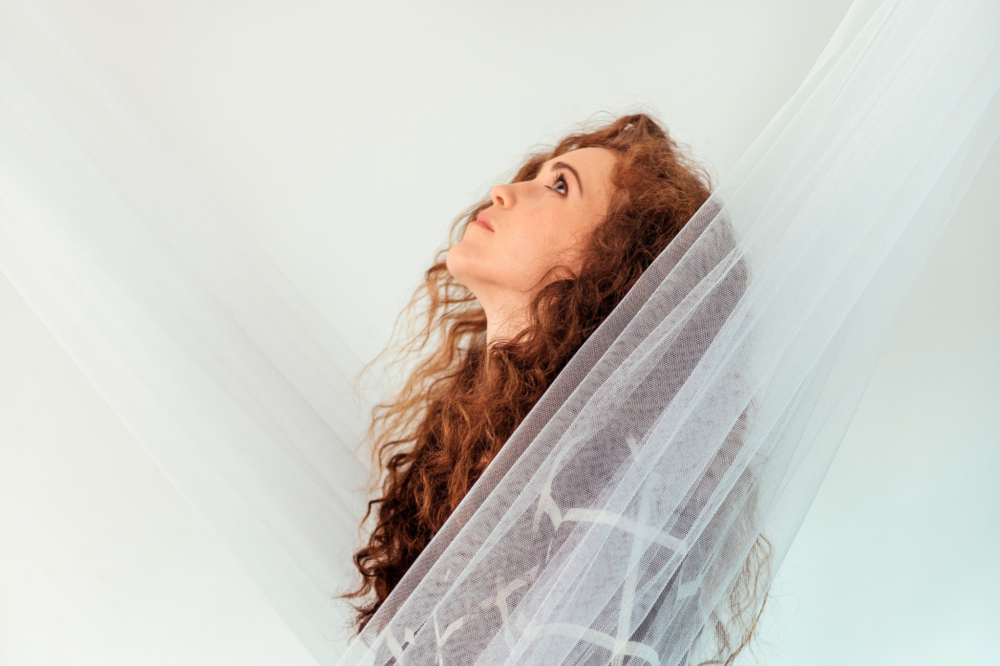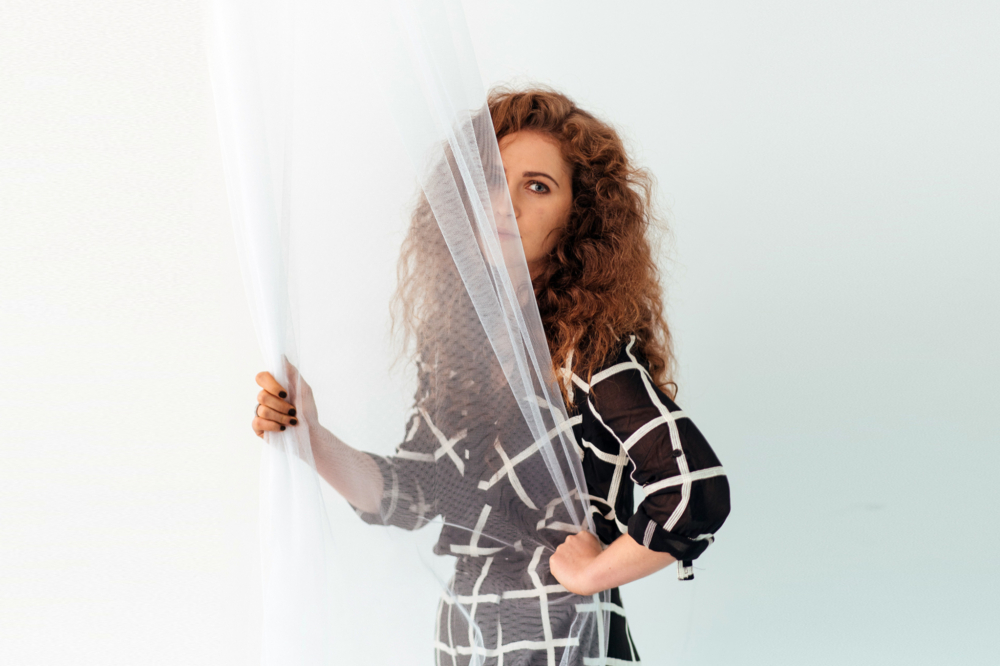 "I got obsessed with making it as weird as possible."
— Rae Morris
That's not to say the singer isn't well-travelled. While she may have chosen to stay closer to home at first, she soon found herself headed straight to the USA, where she would go on to meet the man that would help piece together her debut album.
"I was definitely more daunted about America than him," she laughs, opening up about Ariel Rechtshaid – the man behind albums from Haim, Sky Ferreira and Charli XCX - who would go on to produce 'Unguarded', "just because I had been over there quite a few times to figure out which producer - if anyone - would work. So far, I'd had no luck and it felt like America was just a bit too far away from home." As it turns out, the pair got along instantly, with Rechtshaid telling her "to chill out basically". "It was a massive relief. I think I was at that point where I had made a lot of EPs and it was quite imperative that we made the album now; it was the right time. He could sense that I was quite panicked about getting it right, so he told me we were going to get it right. I definitely needed somebody to tell me it was gonna be okay, and then for us to just forget about it.
As for 'Unguarded' itself, there's a richness to the record that's remarkable. The juxtaposition of Rae's vocals, sometimes raw and sparse, against dark instrumentation and layered synths gives the full-length an inviting warmth, which Morris claims she owes to an obsession developed during the recording. "We were in these amazing studios with very rich, organic sounds. They were these old studios that had, like, Frank Sinatra record in there, so we had the old and then the best new technology as well. I was fascinated with really colliding those worlds and just the way that we could play with the organic and the synthetic. We had so much time to experiment that I got obsessed with making it as weird as possible in its own way."
"I've done as much as I can do now."
— Rae Morris
Having now had the album complete for a while, Morris is more than eager to let the world get their hands on it. Looking ahead to 2015, she's in good stead: having recently completed a tour alongside the UK's golden boy George Ezra, she's already made firm live foundations after testing the waters with her 'Closer' EP. More than anything, though, she's excited to finally get her first full-length out in the open. "I can't believe it's coming around!" she laughs. "Because it's taken so long and when I was out making it, I expected it to come out straight away but there was a lot of work tying the final pieces together. Now, I'm really glad that happened because I've got to add a few new songs that were imperative to the puzzle. I'm excited for people to hear it, but it is like releasing a baby into the world. You just hope that it has a good time!" She falls into laugher again, before composing herself for the conclusion.
"I do feel like I've done as much as I can do now," she smiles, assured she's finally in the right place at the right time, "and I'm so relieved that I don't have any regrets about anything because we've really gone back and made sure everything is perfect. It'll be nice that it'll last forever."
Taken from the December 14 / January 15 issue of DIY, out now. Photos: Mike Massaro.

Get your copy of the latest issue
Read More