Interview Seasons Change: Death Cab For Cutie
It's no secret that as life marches on, our lives keep on changing. That's something that Death Cab For Cutie decided to face head on with their new record, 'Thank You For Today'.
It's halfway through June, the morning after their appearance at the South Bank Centre for Robert Smith's Meltdown Festival in fact, and with summer finally rearing its head, two members of Death Cab For Cutie are discussing change.
"There's a huge shift right now, politically and everything," sums up the band's bassist Nick Harmer, rather neatly. "Change is on the brain."
To say that's true both in Death Cab's own world, and the wider one around them, would be a rather massive understatement. Looking back through their recent history is evidence enough. After their previous full-length – the aptly-titled 'Kintsugi', named after the Japanese art of repairing broken pottery with gold or silver – the band found themselves staring at a blank new chapter; with their longtime guitarist and producer Chris Walla announcing that he'd be parting ways with the group, it meant that their eighth album would be their first foray into new territory in a twenty year career.
It's a change that – ahead of the release of forthcoming new album 'Thank You For Today' - they're still very much processing. "I think we always have collective goals for the record which are let's make a really good record, let's make the best record we can," begins frontman Ben Gibbard, on the headspace they found themselves in ahead of the album. "I think we all realised that Chris was a massive part of the story of this band and an absolutely integral part of the sound of this band; from day one through to 'Kintsugi'. For me specifically, this is a real pivotal album for us; I think, in some ways, it's really determining the future of the band."
Not only did 'Thank For You Today' mark their first entirely without Walla, it also saw 'Kintsugi' producer Rich Costey once again take up the reins, while two new band members - Dave Depper and Zac Rae – became fully inaugurated. "If we were sitting here and this was not 2018 but 2025, if we had gone through six or seven producers and multiple collaborators, and we made a shit pile of a record, y'know, we'd probably be thinking that we should hang this up, it's not working anymore. [But] I'm really happy with how this album's turned out and I'm feeling fairly confident that there are a number of songs on this record which will remind people why they liked or loved the band in the first place. I feel like this record is more in tune with the spirit of the first four albums than the last two, or even three."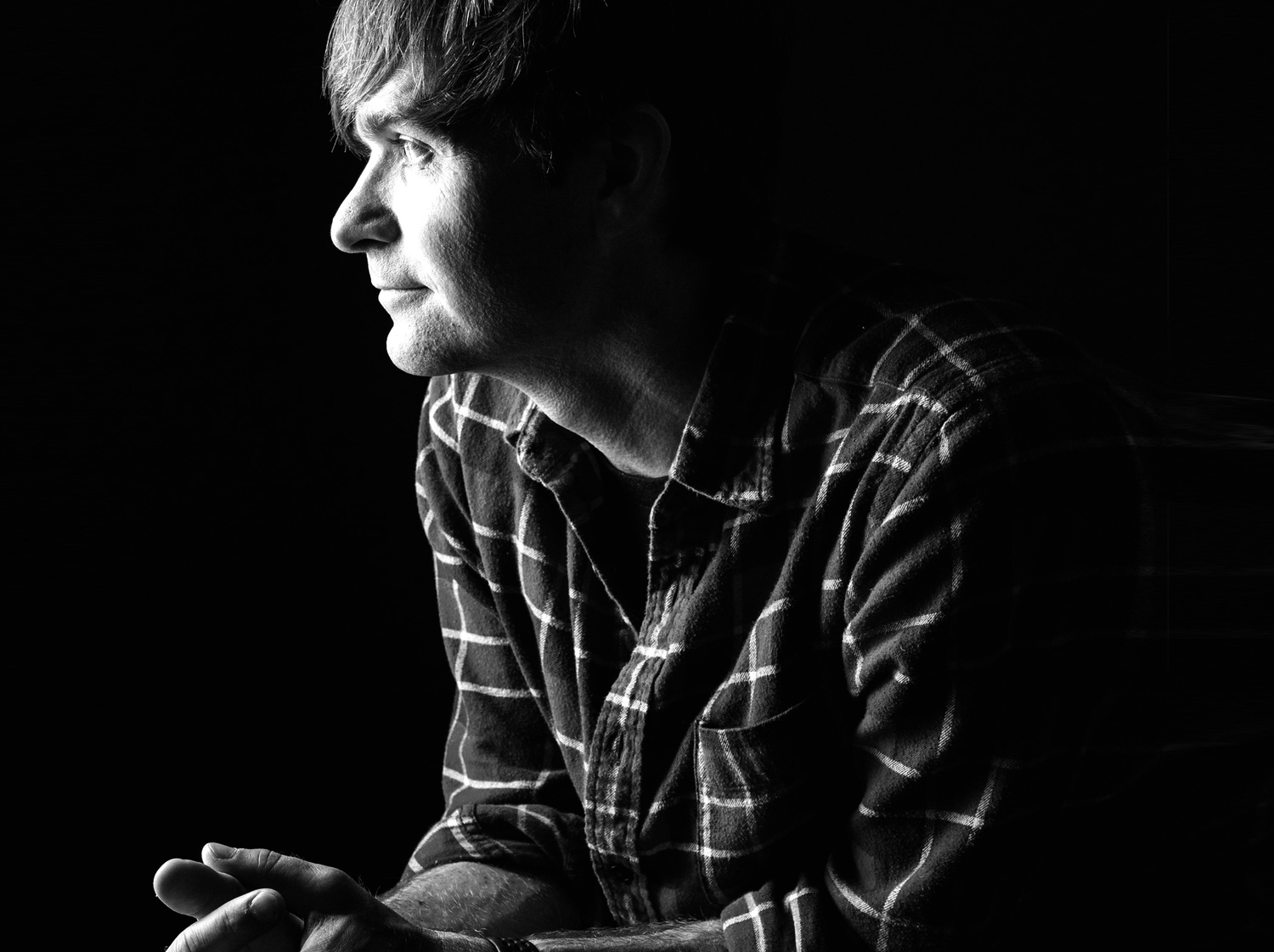 "Change is on the brain."
— Nick Harmer
The studio wasn't the only place where the band were taking new approaches. While Gibbard continued his well-practiced art of writing day in, day out, the quintet soon found themselves with a huge collection of tracks to choose from. But while technology and streaming services seem to encourage an appetite for more, the band decided to buck the trend and streamline their offering. "I think it's essential for anyone making albums in 2018 that it should be an exercise in restraint," Ben says wryly. "When we were looking to sign with major labels in 2004, we took a meeting with this very well-known industry guy - who was a complete fucking blow hard - who said something that stuck with me: he said that records were too long. That was in 2004."
"When we were finishing the album," Nick goes on to explain, "we had a lot of discussions about how this was going to live outside of the studio and we just liked the idea of [the whole thing fitting on] a single vinyl. 'Kintsugi' was three sides, so there was a blank side; you want to ask everybody, 'who stops to put on the second disc of 'Kintsugi'?!'" he laughs. "It was about finding the songs that worked together the best."
The shifts within their own world weren't the only ones making an impact. While the band have always had a knack for offering up insightful, detailed glimpses of the more reflective moments in life, on this record, Ben found himself dealing with the change happening on his own doorstep.
As a historically politically-engaged band (even recently, Death Cab were the first artists to contribute to the anti-Trump '30 Days, 30 Songs' project), you'd be forgiven for inferring that these changes related to the obvious. However, on 'Thank You For Today', the group actively decided to avoid going down that path. "We're sitting talking in June 2018, it now feels like it's been 35 years but it's only been a year in change. We all need a fucking break from this guy! Whether you're a supporter of him, or if you loathe him like I do, you cannot get a break from him. His whole career has been based on sucking up all the life from a room, all the time," theorises Ben. "As we were looking at the material that was working and we thought represented this period of our band, it just became apparent that we had a choice: we could either point this in a more overtly political direction or we could just give people a break. I really wanted to make a record that gave people a bit of a respite."
Instead, the changes that the quintet found themselves drawn to documenting were those even closer to home.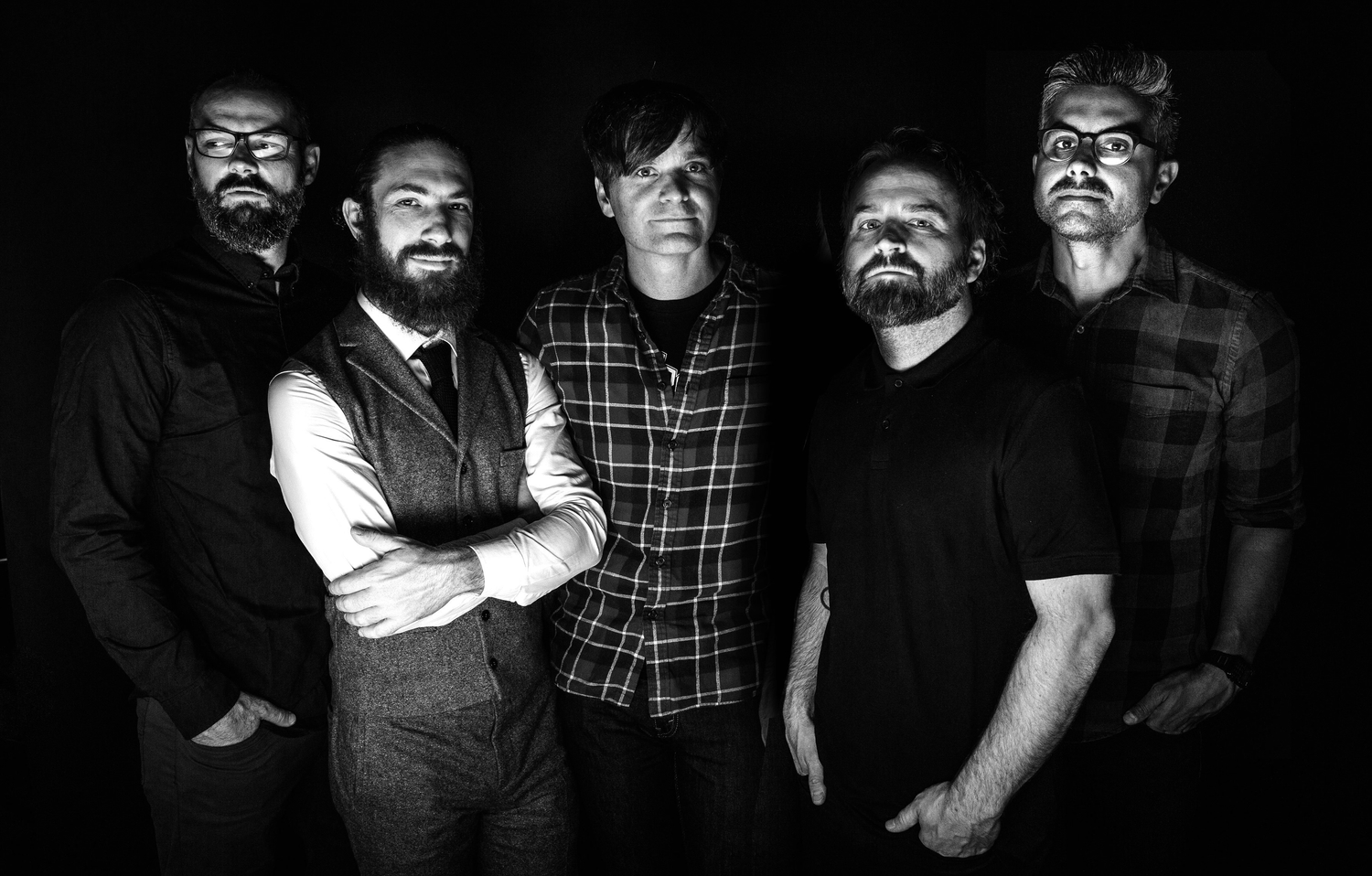 "This record is more in tune with the spirit of the first four albums than the last two."
— Ben Gibbard
"In Seattle, where we're from, the effect that the tech boom has had upon the creative community..." he begins, detailing the inspiration behind tracks like 'Northern Lights', 'You Moved Away' and most notably, lead single 'Gold Rush'. The missing words there, you infer, are probably "rather large". And it turns out, the change in their landscape is quite the hot topic. "Right now, there's an artist called John Criscitecello, who's been doing these amazing murals, and bands like Childbirth have a song called 'Tech Bros', Tacocat have a number of songs about it, The Wimps have a song called 'Capitol Hill' about our neighbourhood.
"People are starting to express their feelings about the change in landscape of the city that we care about so much," he continues. "I was writing a number of songs that dealt with that subject matter, but I wanted to write something that was about how so many of my memories are connected to my immediate geography. As one gets older living in a city, they're always in a state of flux and are always changing. They're not meant to be static. However, what upsets me greatly about Seattle [is that previously] it's been one creative community passing on the city to another creative community, and now that's starting to disappear. We saw that happen with San Francisco – people don't live in San Fran anymore, they live in LA now, or over on the East Bay. Brooklyn is just a playground for the rich now. But here, we don't have a Brooklyn or an East Bay; it's Seattle or nothing, so people are just leaving. Not only do I look around the city and see it changing, it upsets me that so many of my touchstones are no longer there. Sometimes, that's just the march of time, and there's nothing you can do. But it seems very accelerated. I wonder what the city's gonna look like not in ten years, but in three years."
What hasn't altered over the years, however, is the band's dedication to one another. While it's easy to imagine that after twenty years together, things may start to feel more mundane, it was through those small changes during work on 'Thank You For Today' that they felt a renewed sense of purpose.
"When we were recording in Santa Monica, we were staying in these 'divorced dad' apartments – really kinda dire – and we'd walk home every night. Nick and I would talk to each other and be like, 'hey, this is really fun' - we'd also be quick to recognise that just because we were enjoying [the process], it didn't mean it was good. Having said that, the most enjoyable album we ever made was 'Transatlanticism'," he notes, referring to one of the band's undoubted career highlights. "The environment and the interpersonal relationships were positive. At that point we had gone through a rough patch with Chris where he'd almost quit, but then re-committed to the album. Jason [McGerr, drums] had just joined, and [it was] a really enjoyable time to be in a band." That's something they felt once again with 'Thank You For Today'. "The atmosphere was really creative and we were having a good time, but also being brutally honest. Having some new people in the band means that there's no history [of grudges]." Sometimes, even the smallest of changes make the biggest of impacts.
'Thank You For Today' is out 17th August via Atlantic Records.
#AD
Records, etc at
Read More
Featuring King Gizzard & The Lizard Wizard, IDLES, Tkay Maidza, Sleater-Kinney and more.