Interview One Step Closer to Heaven: Sundara Karma
Sundara Karma have already made their ambition clear. On their debut album they question life, love and religion while keeping the upper echelons of indie firmly in their crosshairs.
Perhaps it's a ballsy move to call your debut album 'Youth Is Only Ever Fun In Retrospect' when you've not long turned 21, but Sundara Karma are far from shrinking violets tiptoeing their way carefully through life. Over the last two years the Reading four-piece have dazzled with poetic lyrics, killer hooks and lofty ideas far beyond what most of their peers are peddling.
Their debut full-length, released last month, shows them doing the opposite of shying away from that approach - if anything, they're stepping things up to ambitious new heights. More coherent and focused than EPs 'I' and 'II', it's also jam-packed with dizzying anthemics that make you feel like you're cruising at 40,000 feet and some thought-provoking, weighty subjects.
Religion, for instance, has always been something of a presence. Even back in 2014 on debut single 'Cold Heaven', they were posing theological questions about that big place in the sky, while their band name makes use of Sanskrit, the language used in Hinduism, Buddhism and Sikhism.
"I wouldn't say I'm a religious person, but I can really empathise with people who are," says vocalist Oscar Pollock, sat in an east London cafe. "I think you're fucking lucky if you do believe in that because isn't that such a lovely world view to have - that there's this guy in the clouds who's going to save you from your sins." He's also fascinated by the idea of there being something more beyond our lives on Earth. "That's what eats up most of my thinking," he says, fiddling with the empty water bottle on the table in front of him.
Even though he doesn't subscribe to one faith himself, he says he understands the appeal after seeing how Buddhism helped his mum go from being "quite unwell for a while" back to a good place. Aspects of that religion have aided him, too. Meditation and yoga have helped with his struggles with anxiety and depression, and, without them, he says he can "go to a pretty dark place very quickly". Being brought up around Buddhism has affected his songwriting as well. "When I was 15, 16, it really started to appeal to me," he explains. "That's when I started thinking I can use this in my songwriting. Before then my lyrical content lacked authenticity."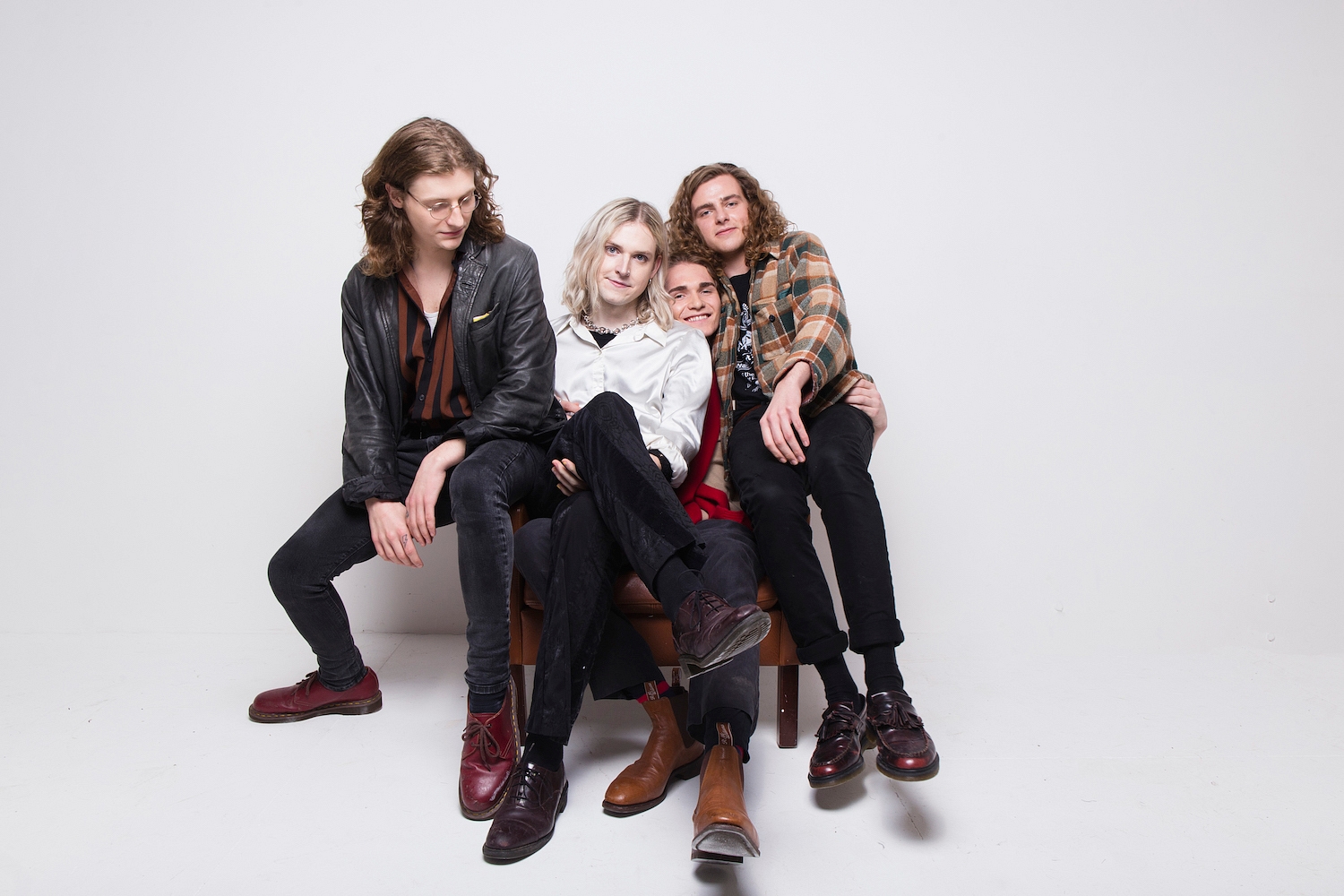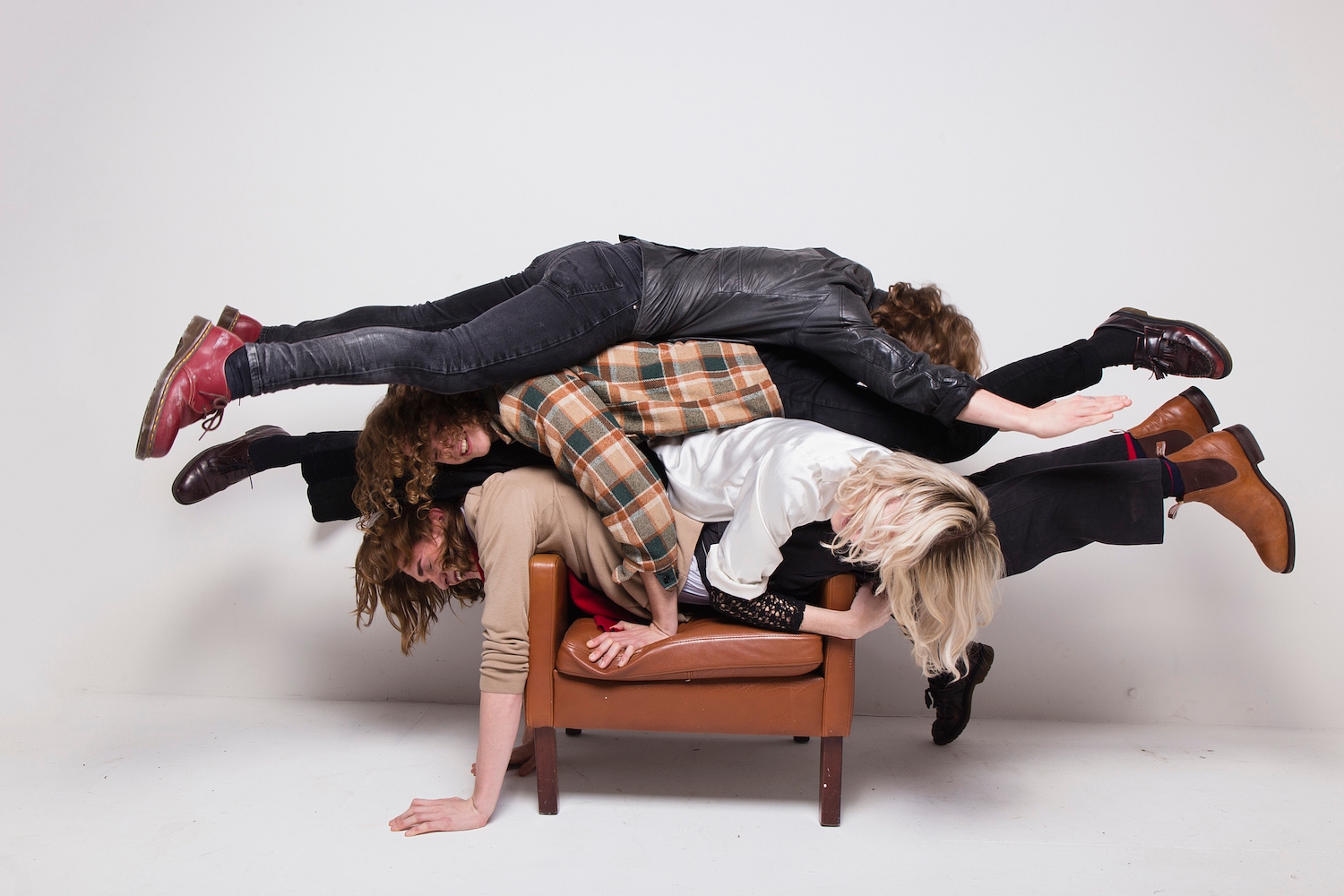 "When I don't have wi-fi for a few days I get the heroin kicks."
— Oscar Pollock
The grand, driving 'Olympia' finds the singer questioning "Is heaven such a fine thing?" while the tremulous, brooding 'Be Nobody', one of 'Youth…''s highlights, was inspired by a book of the same name by former Buddhist teacher Lama Marut and his thoughts on the pressure to be "somebody" in the age of social media. "People are so invested in that 'cause they think it's going to make them happy," he says. "Like 'I've got to put this picture of my cat up 'cause it's gonna get me the likes and then I'll be someone'. But you can literally change every part [of your life] so you seem perfect, which is destructive and brings on anxiety and depression 'cos you're searching for happiness in the wrong place."
According to recent studies, getting a like on Instagram, a retweet on Twitter or even just a plain old text releases a hit of dopamine in your brain. "I can see how that happens cos when I don't have wi-fi for a few days I get the heroin kicks," Oscar laughs. "It's fucking scary, but it's still cool. And things like virtual reality are also a good argument for life after death - if you've got these goggles on and you're looking around at your body and you can't see it, but you're still conscious, that means you can exist without having to be tied to this human incarnation."
If you think Sundara Karma's deep thinking starts and ends with religion you'd be wrong. Like others, they're influenced by classic acts like The Beach Boys, The Clash, The Cure and The Smiths (so much so they've even included a cheeky nod to Morrissey's old gang in 'She Said'), but their songs of love, death and navigating young adulthood also draw from more unexpected sources. The band have previously explained Plato's influence on 'Flame', the song's narrative inspired by the philosopher's The Allegory Of The Cave. In that story, a group of people are imprisoned in a cave from childhood, until one works out how to escape and steps out into the sun. There, he experiences a new reality and accumulates fresh knowledge about the world that, when taken back to the other prisoners in the cave, would cause violent reactions to the unknown and unfamiliar.
'Lose The Feeling', which immediately follows on the record, is a continuation of the same tale. "It's kind of the stage after ['Flame'] when the dude's escaped the cave," Oscar explains. "It's about not wanting to lose that feeling of bliss you can get, especially from pills. Imagine if you had that feeling all the time. It would be incredible, but then would you not appreciate it, would you become accustomed to it? So maybe the lows are important too."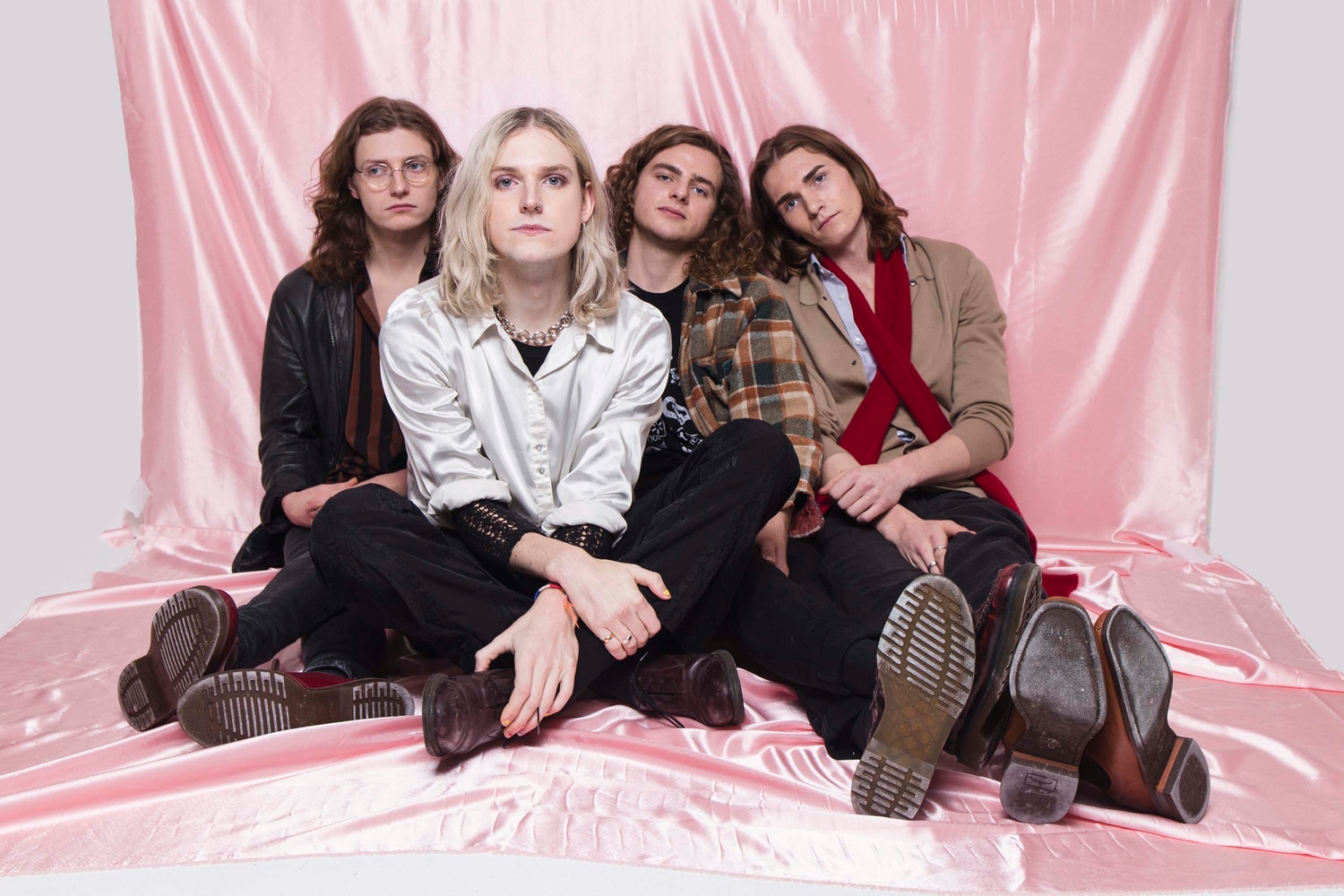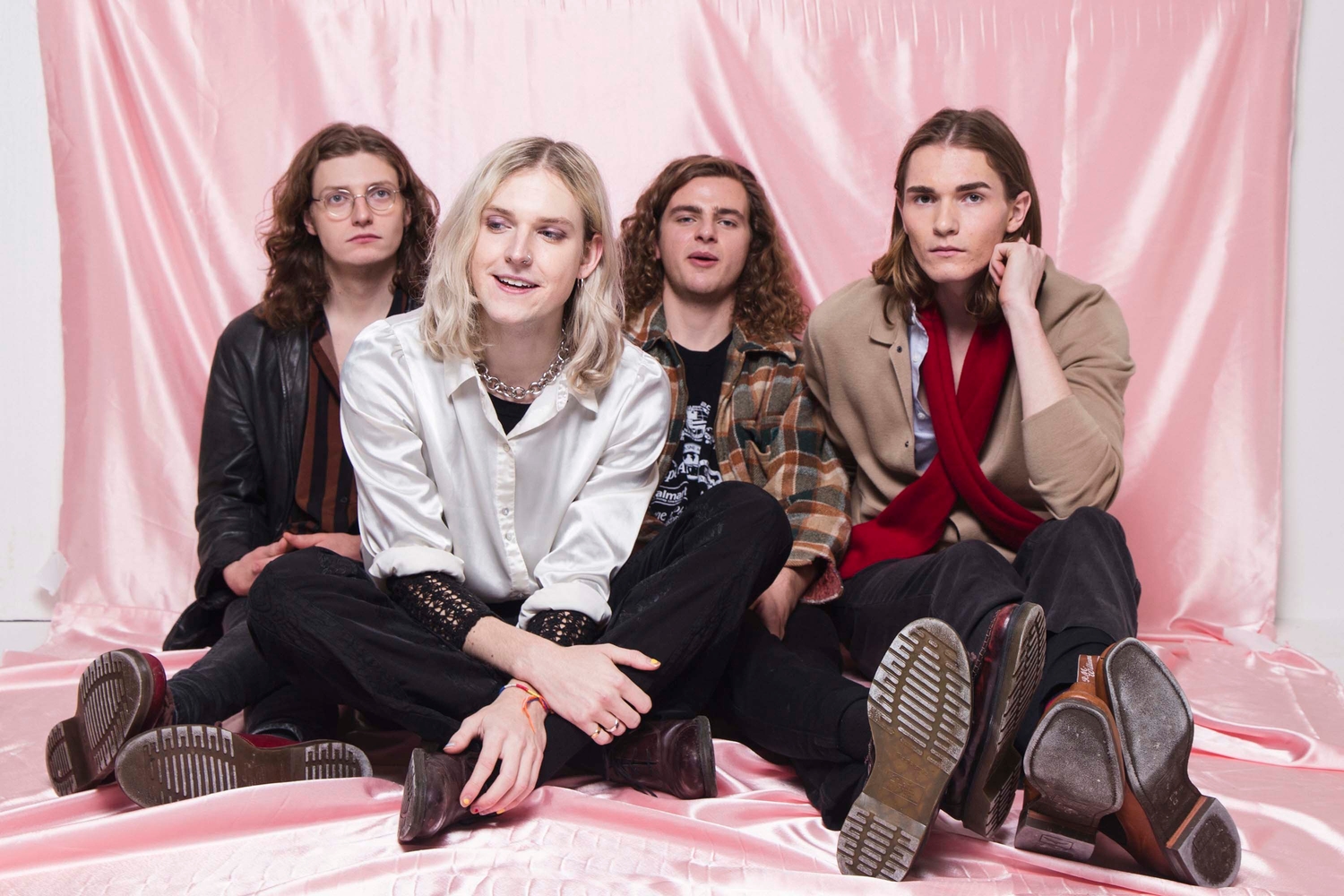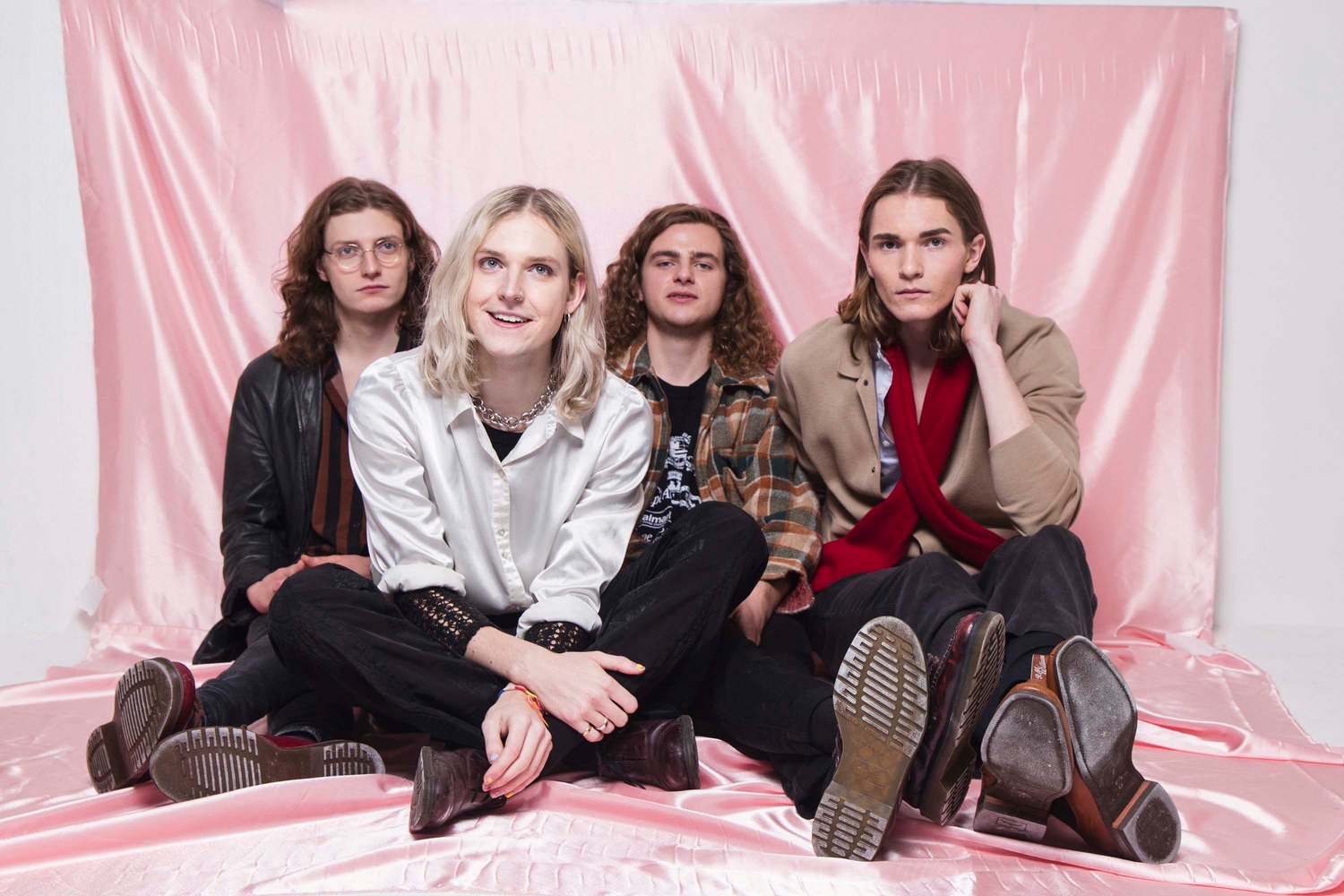 "We have more to offer than this record."
— Oscar Pollock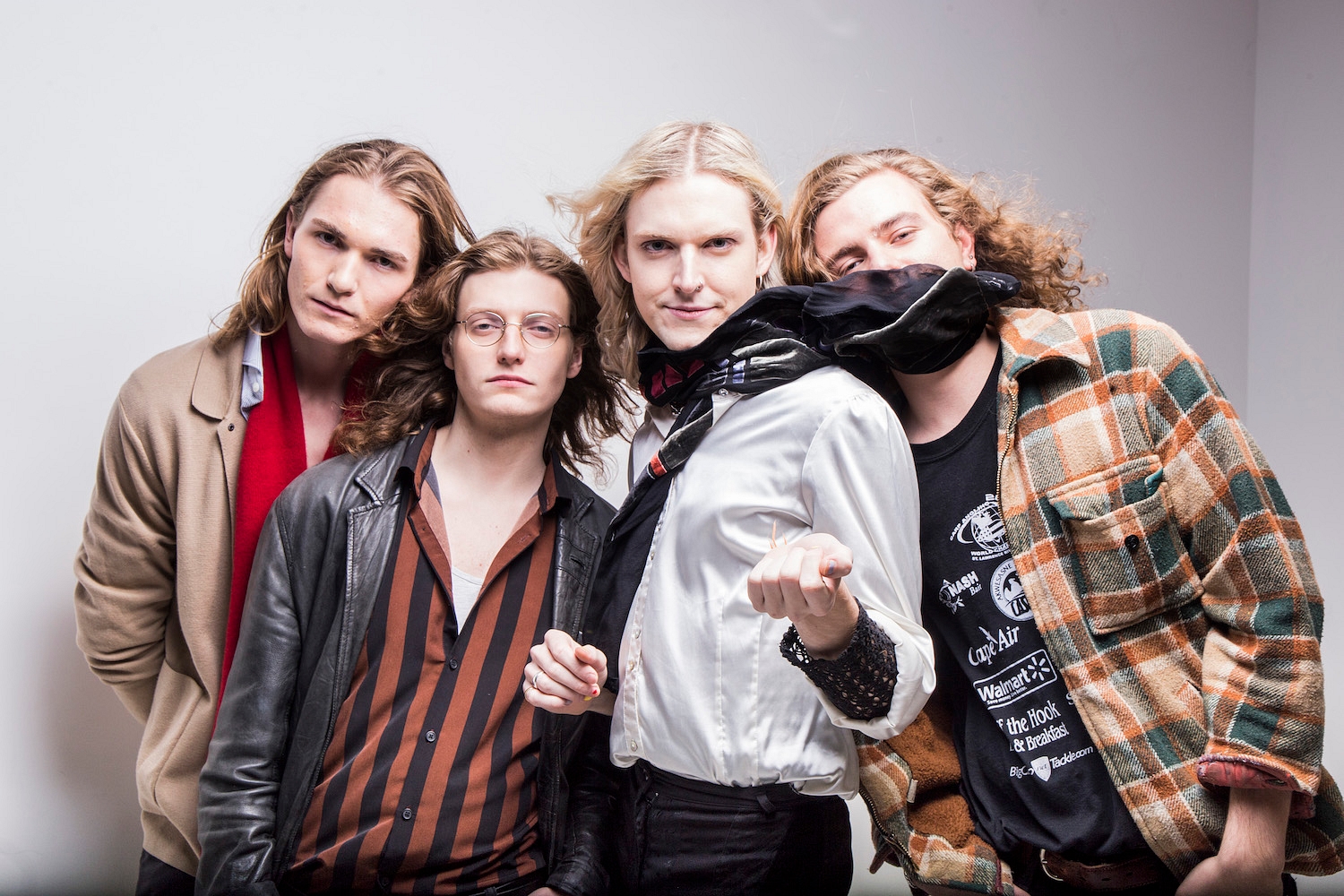 'Loveblood', meanwhile, picks up themes of fate from Oscar Wilde's Lord Arthur Savile's Crime, and 'Olympia' takes inspiration from the painting of a nude sex worker of the same name by French artist Édouard Manet. "I have an art app on my phone where you can see a different painting every day and 'Olympia' came up," says Oscar. "I liked that the look on the face of the woman was so dissatisfied. It was so endearing." From there, he invented a backstory of a man visiting a French madam who falls in love with him. "He's married with children and he's like 'fuck, I just come here for thrills and now she's fallen in love with me and I've fucked things up'."
While the indie world is currently falling hard for 'Youth Is Only Ever Fun In Retrospect', Oscar himself is keen to point out that this is far from Sundara Karma's peak. "We have more to offer than this record," he says firmly. "I don't love any track on [this album]. I really look forward to getting the second album out and hopefully changing people's ideas of what we're about or showing people what more we can do."
Before that can happen, though, there's the small matter of taking these songs on the road, including two dates at Alexandra Palace with Two Door Cinema Club this month. "Without sounding cocky, it just feels so fucking good walking out and seeing a sea of people," he says. "It definitely changes the dynamic of the show and the feeling you get. We've done a godawful amount of toilet tours, which absolutely have been the funnest days of our lives, but it's nice to be able to step it up for a bit. It's a fucking rush."
Since last summer's announcement that The Maccabees were calling it a day, the Reading gang have been tipped as the band to fill the cavernous void they're leaving behind. Oscar's not so sure they are that band, though. "That's a big, big void to fill. I don't think we ever will [fill it]." Is that an uncharacteristic lack of self-belief and ambition? Don't be so sure. "If 15-year-old me was told that people would be saying that about my band, I'd be like 'fuck off, no way, that's the coolest thing ever'. It would be nice to just kind of be our own thing, but you have to earn that." Odds are Sundara Karma will get there sooner rather than later.
Sundara Karma's debut album 'Youth Is Only Fun In Retrospect' is out now.
Read More
Featuring James Blake, Romy, Marika Hackman, yeule and more.