Ditching the playful electro-pop of debut LP 'Ratchet' for a record full of emotional introspection, 'Revelations' finds Shamir switching up everything you thought you knew. This is how he got there.
Adorning the front of 'Revelations' – 22-year-old Shamir Bailey's third studio album, released this month via US label Father / Daughter (home to Diet Cig, Vagabon and more) – is a picture of the singer with his eyes and mouth erased. It's an unsettling portrait, and one that resonates strongly with the story behind the record itself. "It represents a lot of times throughout my career and life when I've wanted to speak up or I've turned a blind eye," says Shamir, speaking down the phone during an away day in New York. "The image represents old me, whereas now I use my mouth and I've opened my eyes to a lot of things."
Old Shamir, you may recall, came bursting out of the traps back in 2014 with the infectious electropop strut of early single 'On The Regular'. He soon followed it with debut LP 'Ratchet' – a similarly-minded, technicolour explosion of sass and synths, released via XL Recordings in 2015. But when the singer got creatively itchy feet, things started to go awry. "I really feel like that whole time when I wrote 'Ratchet' was very genuine and true to me, but at the same time it wasn't natural. I don't like to dance and I was making dance music so I had to dance on stage…" he begins. "I'm happy I was able to bring out this other side to me and do it successfully and that people were able to relate to it, but at the same time I was suppressing so much of myself and that's what was so frustrating."
Having grown up on a diet of "'90s alternative rock, like Hole, Black Tambourine and Velocity Girl," plus his own holy triumvirate of Tegan & Sara, Vivian Girls and Beat Happening ("I have tattoos of those three artists all on one arm, and all three of those sounds could kind of sum up 'Revelations'," he notes), Shamir began to feel trapped by the slightly skewed public image of himself as a pop star. "I don't think a lot of the interviews even focused on the music," he elaborates. "The whole gender queer aspect of a pop star is not as foreign as when I first came out, whereas around 'Ratchet' a lot of the press was just about my identity which was kind of annoying, especially being so young and wide-eyed and trusting." So, as he'd stated he would from the beginning, he started making music of a different ilk – a more guitar-based sound that wildly veered from that which had made his name. Predictably, his label weren't buying it and, following a difficult period of attempted compromise, they eventually parted ways.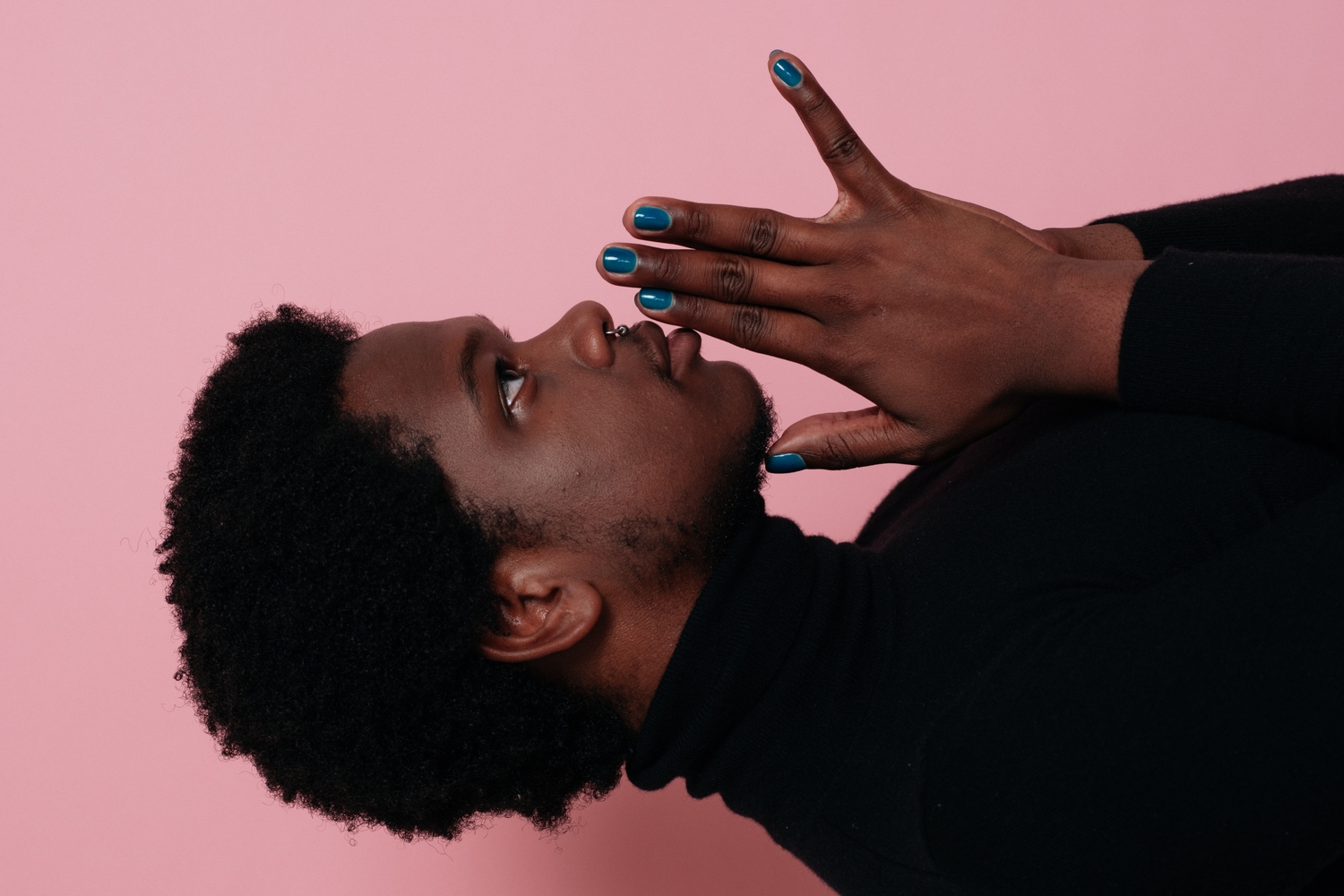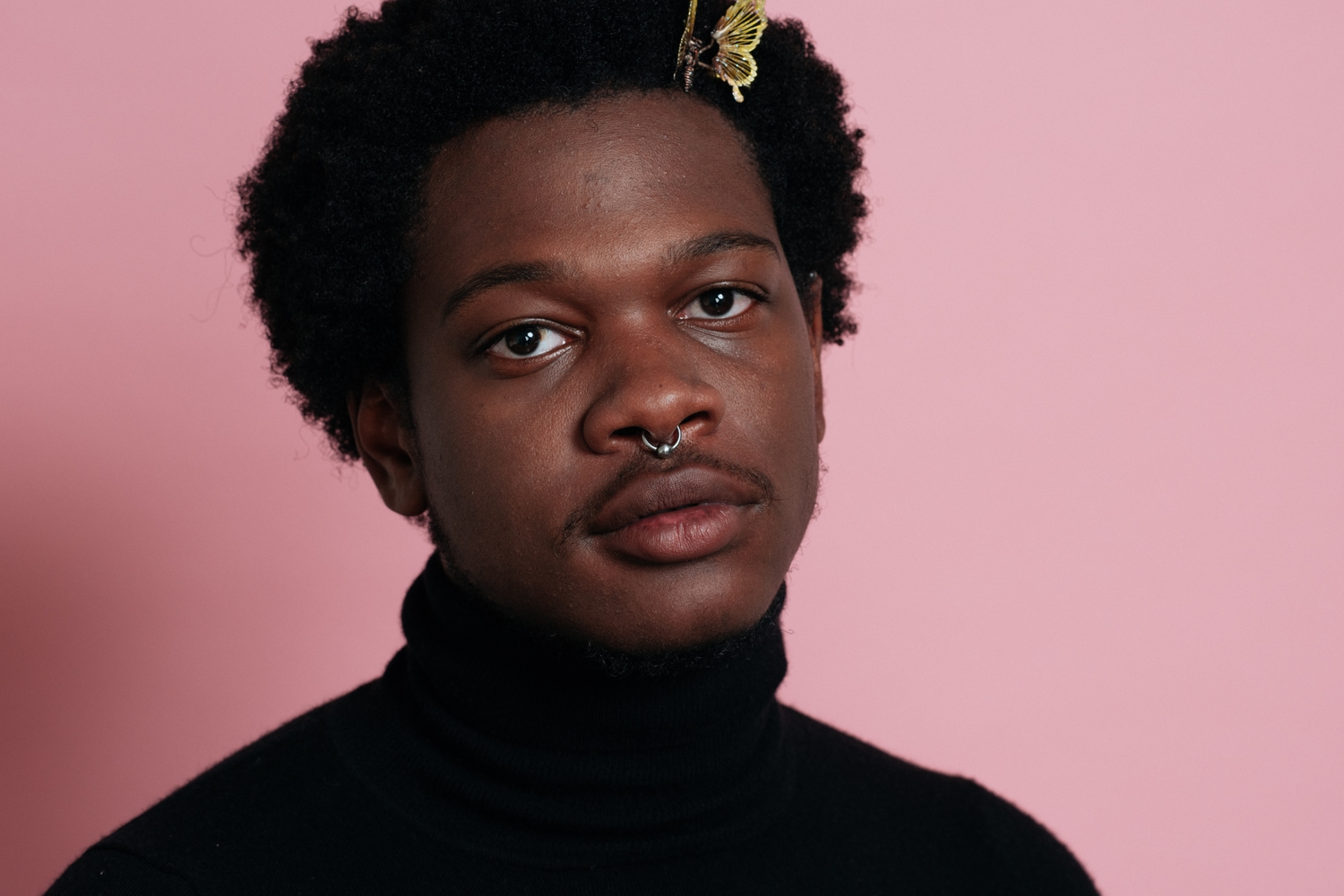 "'Revelations' is what's come about after I found my hope."
— Shamir Bailey
From this came 'Hope' – a lo-fi, self-released and self-confessed "hard to listen to" LP, uploaded to the internet this April with no fanfare and intended to be Shamir's parting statement. "'Hope' was going to be my last work because I thought everyone was gonna hate it and be like, 'What the hell happened to Shamir? Is he OK? This is horrible'," he admits. "But I just wanted to put something out that was 100% true to myself, so it was very overwhelming when people responded to it."
Soon after, the singer was hospitalised after suffering a psychotic episode and then diagnosed with bipolar disorder. Understandably, it had a deep effect on his own outlook in general. "It definitely changed my perspective about how much me struggling and keeping my mouth shut affected my mental health around my career at the beginning," he agrees. And so, when he was back home in Las Vegas, recovering with vast amounts of spare time on his hands, he began to write 'Revelations'. Aside from two older tracks – opener 'Games', the raw statement on his previous time inside the industry machine ("I can't continue to play this game / I don't have much to offer you") and the positive, optimistic 'Cloudy' – the record poured out in two weeks. "I had loads of free time and I just channelled all my struggles and everything I was feeling into songs and then all of a sudden I had another record," he says. "I called it 'Revelations' because 'Hope' really was me searching for some kind of hope and wondering if I was ever gonna make music again. Now 'Revelations' is what's come about after I found my hope."
Raw and emotional, 'Revelations' veers from fuzzy alt-rock distortion to crashing pianos, all united by the singer's inimitable vocal. It's evidently a record plucked straight from the heart and, with the freedom to really be fully himself, Shamir seems genuinely happy. "There's no room for personal struggle when there's so much struggle going on on a global and national scale. Self-care is key right now, because you can't help others if you're not well so you have to get yourself together first," he states. "But I feel very content right now. I haven't felt this content for a long while."
Shamir's new album'Revelations' is out now.
Taken from the November 2017 issue of DIY, out now. Read online or subscribe below.
Read More
Featuring King Gizzard & The Lizard Wizard, IDLES, Tkay Maidza, Sleater-Kinney and more.