Interview The Xcerts: "This is what we're really into, this is how we should sound"
After four years, The Xcerts return with their most comfortable and accomplished album yet.
Sometimes it just doesn't matter how prepared you try to be; life has a way of telling you it has other plans. Having spent almost three years solid on the road in support of their second album 'Scatterbrain' - a schedule already longer than they had anticipated originally - The Xcerts finally got down to work on its follow-up. "We just ended up touring 'Scatterbrain' for longer than expected," begins frontman Murray Macleod, on just why it took the band so long to secure the time to start making their third album. "We were meant to tour that record for two years, and then we kept getting offered really good tours that we couldn't really turn down."
It was however the gift of time that really helped the band shape their latest offering. Even while on the road with the likes of Brand New and Manchester Orchestra, the trio were able to showcase a handful of new tracks and see the ways in which they transformed first hand. "All the songs changed quite dramatically," continues Murray, "so I'm glad we gave ourselves that time. In order for us to have the career we want, we needed to take that amount of time to make the record. We want to have longevity." He laughs, turning to bandmate Jordan Smith. "I think when we were younger we were like, 'Yeah, let's do a record a year!'"
"That was the timeline, wasn't it?" Jordan joins in. "We'd always talk about The Beatles: 'Oh they did two albums every year.' We tried to use that as a benchmark, it was a good one to try to live up to." "Yeah…" interrupts Murray, " but, we're not comparing ourselves to The Beatles!"
The band soon came to realise that particular approach wasn't ideal for them; more important than productivity was the quality of their work, and of their career as a whole. "We take great pride in the idea of a back catalogue," continues the frontman. "I don't really want to listen back and think that every record was just a group of songs where we were desperate to write a hit. That's not what our records sound like. They're really of a time and if I ever put on our old records - not that I do! - it takes me straight back to that time and place. They're two very big photographs. We take a lot of pride in that and it just feels like this record is what we've been working towards that whole time, constantly learning as a band. We made this record through kinda doing our homework, almost."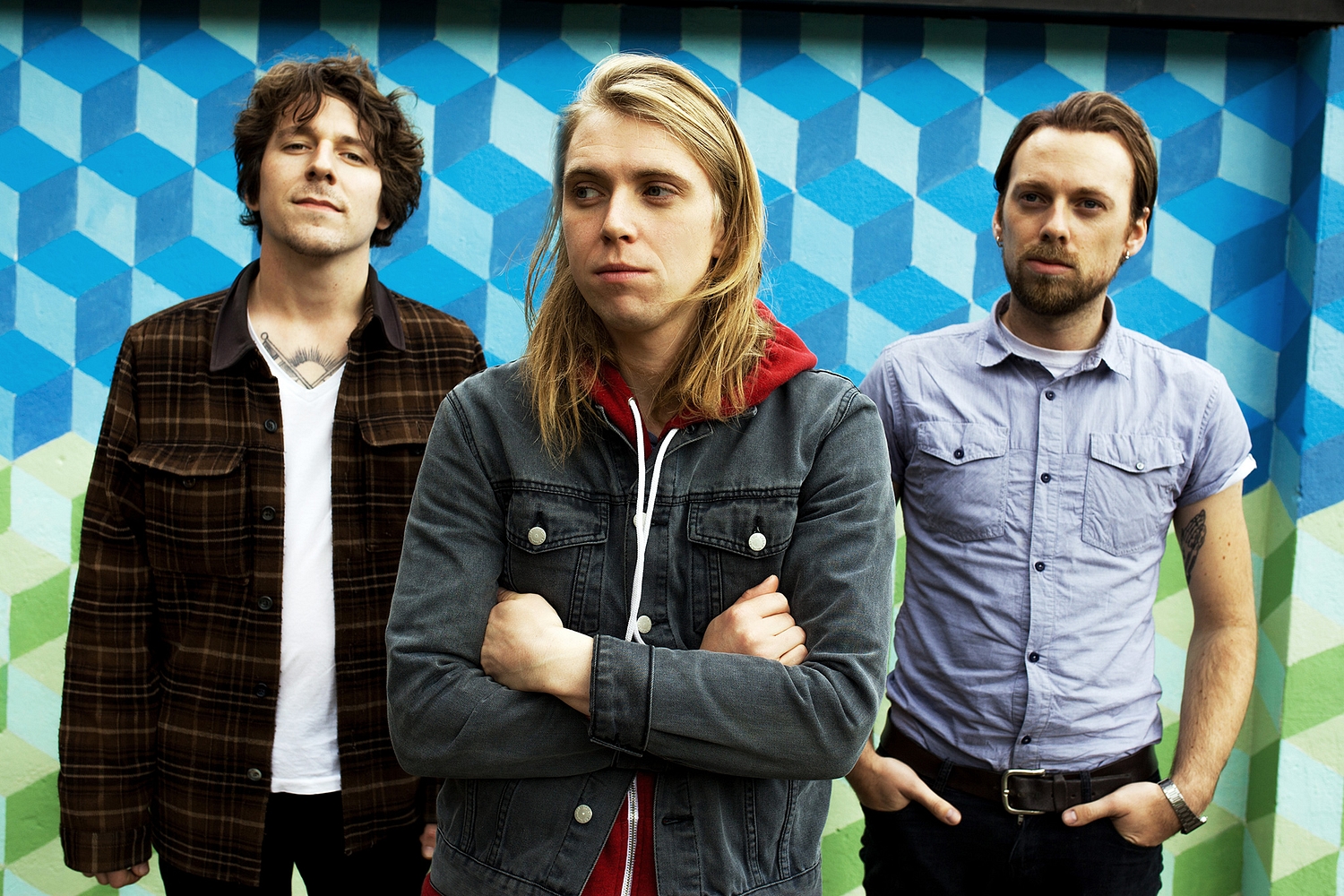 "I wanted to write simple, relatable but very personal lyrics."
— Murray Macleod
Moving away from the dark and heavy tendencies of 'Scatterbrain' – an album that drummer Tom Heron says "definitely served its purpose in our world. It was exactly the right album to release at that time" - the band found themselves veering that much closer to the boundaries of pop. Not exactly The Beatles, their influences lay more in the likes of Tom Petty and they were unafraid to explore and play within the guidelines of the genre.
"It's not a dirty word!" laughs Jordan, when the P-word crops up, before Murray continues. "It's not to us. Everything we referenced on this was either classic rock or classic pop. There weren't any real newer influences, just for us. I think it sounds like a modern record but..." Tom jumps to suggest an ending to his sentence, "It's a modern classic rock record."
"In terms of pop sensibilities," adds Murray, "that's what we were drawn to on this record. Maybe on the next record we'll do something else, but I wouldn't have thought so. This is what we're really into and it feels like this is our most comfortable record. Like this is how we should sound." "It feels really natural," Jordan continues. "It was a totally natural dichotomy from 'Scatterbrain', we just tried to refine things and take more care."
With all of their new experience and knowledge at their fingertips, the trio were determined to make the best record of their career thus far. That, they undoubtedly managed - but it wasn't quite the album they thought they were making at all...
"I know some people thought it was a break-up record," offers the frontman, in the midst of a conversation about 'There Is Only You''s themes, "but it's not. It just all sounds like a break-up."
In actual fact, their new full-length tells the story of Murray struggling with the decisions and mistakes of his past, before finally realising that he was ready to spend the rest of his life with his other half. Unlike the movies, that wasn't where the story was to end.
Halfway through their recording time, the trio took a short break. It was then that, in an ultimate twist of fate, Macleod returned home to the news that she no longer wanted to be with him. "It was such a turning point in the recording for us," explains Smith, "in terms of what we all thought the record was and what it turned out to be."
"I did set out to make these lyrics more relatable than I've been in the past," Murray admits, on the subject of just how open the lyrics would quickly become. "With 'Scatterbrain' it's all masked in distortion, all the vocals are distorted and you can't really make out what I'm saying on that album. This time, I just wanted to write simple, relatable but very personal lyrics and I'm just really proud of the words that I've written on this record. I think it's quite obvious what the record is about, but it's weird because it wasn't about the situation that I found myself in."
Despite the hardship that Murray found himself facing towards the end of the record, he was adamant that the closing song should still channel his original intentions. Having admittedly made a few lyrical changes "to make it a bit more current", the essence of the song remains the same, ending on a much more cathartic note than reality maybe allowed for. "By the end of the album, I personally thought it should be joyous and I feel like that ending still is," he confirms, "but there is a bit of a twist to it now just for me personally. That's the nice thing about it now; when we wrote that last track, and by the end of the record, I was like, 'Everyone's gonna think this is joyous' because they know what the concept of the whole record is. Now, I feel like people can see it in both lights, and I like that."
Taken from the November issue of DIY, out now. Photo: Emma Swann. The Xcerts' new album 'There Is Only You' is out now via Raygun Music.
Read More
Featuring King Gizzard & The Lizard Wizard, IDLES, Tkay Maidza, Sleater-Kinney and more.