Interview Viji: "We were conscious of keeping it purposefully raw"
Fall into the fuzzy fug of Vanilla Jenner's narcotic, '90s influenced guitar world.
Vanilla Jenner might have spent her early years in Austria - an epicentre of classical music - but from a young age the rules and rigidity of the genre were clearly destined to be an ill fit. "I was never that interested in the theory; that was never my thing. With guitar I was like, 'Ah, let's just play four chords in my room over and over and hum over it…'" she laughs, tooth gems glinting and bleach-blonde hair scruffed up in a clip. "I was very much approaching it as a songwriter instead of learning guitar as a crazy skill. I would be a lot better at instruments if I practised like they told me to practise at school…"
Instead of poring over textbooks, however, she began striking out independently, cultivating the identity that would go on to infuse the gauzy grunge of her musical project, Viji. Aged 15, she spent a term in Colorado where her listening habits were turned upside down. "My friends there introduced me to a lot of music I didn't know. The Breeders; Bikini Kill; we listened to 'Totally Crushed Out' by that dog a lot - I got into all of it just through depressed friends who were like, 'Listen to this!'" she laughs. "Elliott Smith is like, my everyday companion." After school, she made the move to the UK, wanting to break away from Austria's largely non-English-speaking music scene into a place with wider potential.
It's a mix of intuition and ambition that's been there from the start. "I did think at 12 or 13: I want to be a rock star. A pop star, rock star, just a star… I didn't really think about doing anything else," she notes. And, having released a debut trio of EPs via Dirty Hit (2020's 'Are You In My Head', 2021's 'Suck It' and the following year's 'Cali'), her new home of Speedy Wunderground is proving a fertile base for both.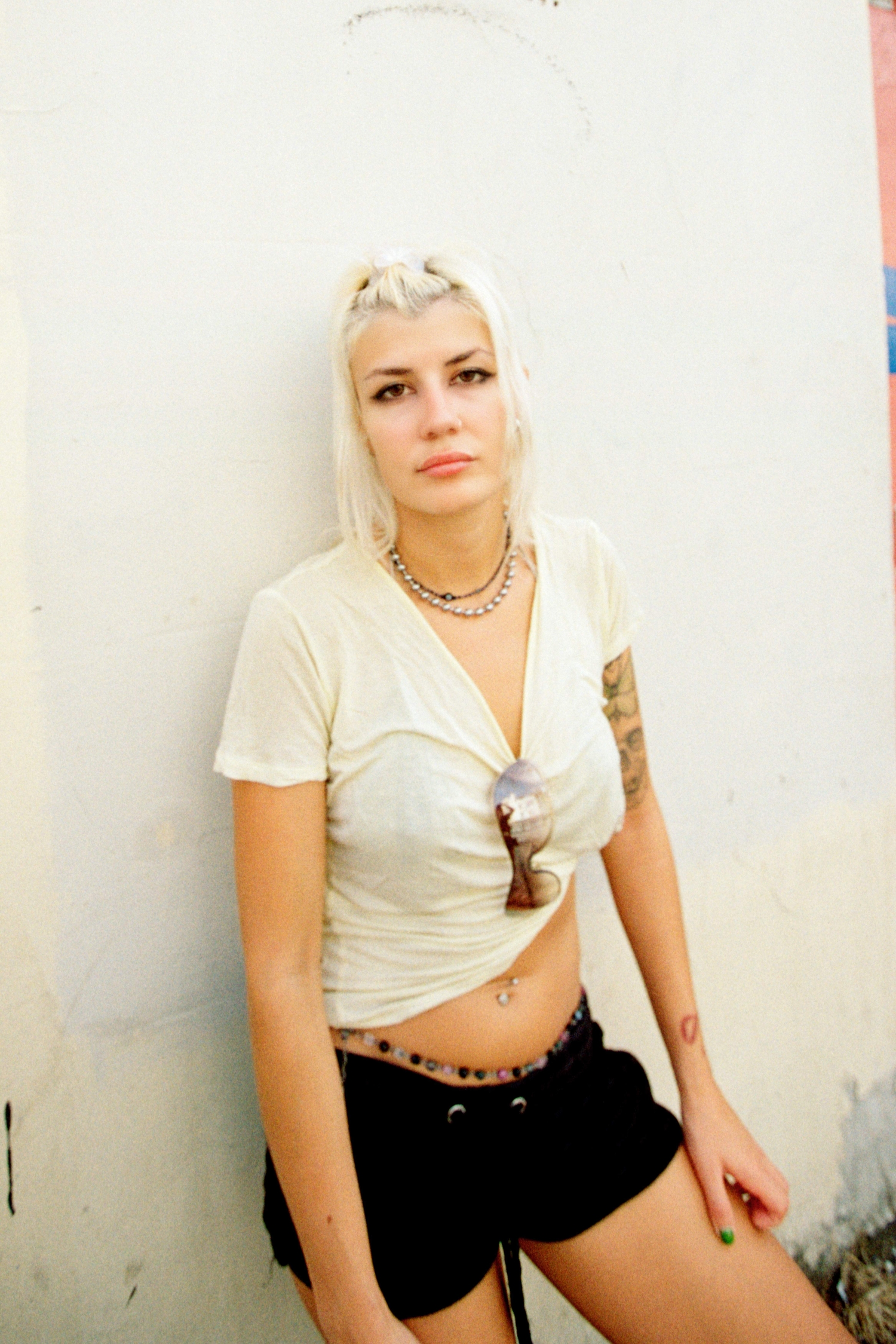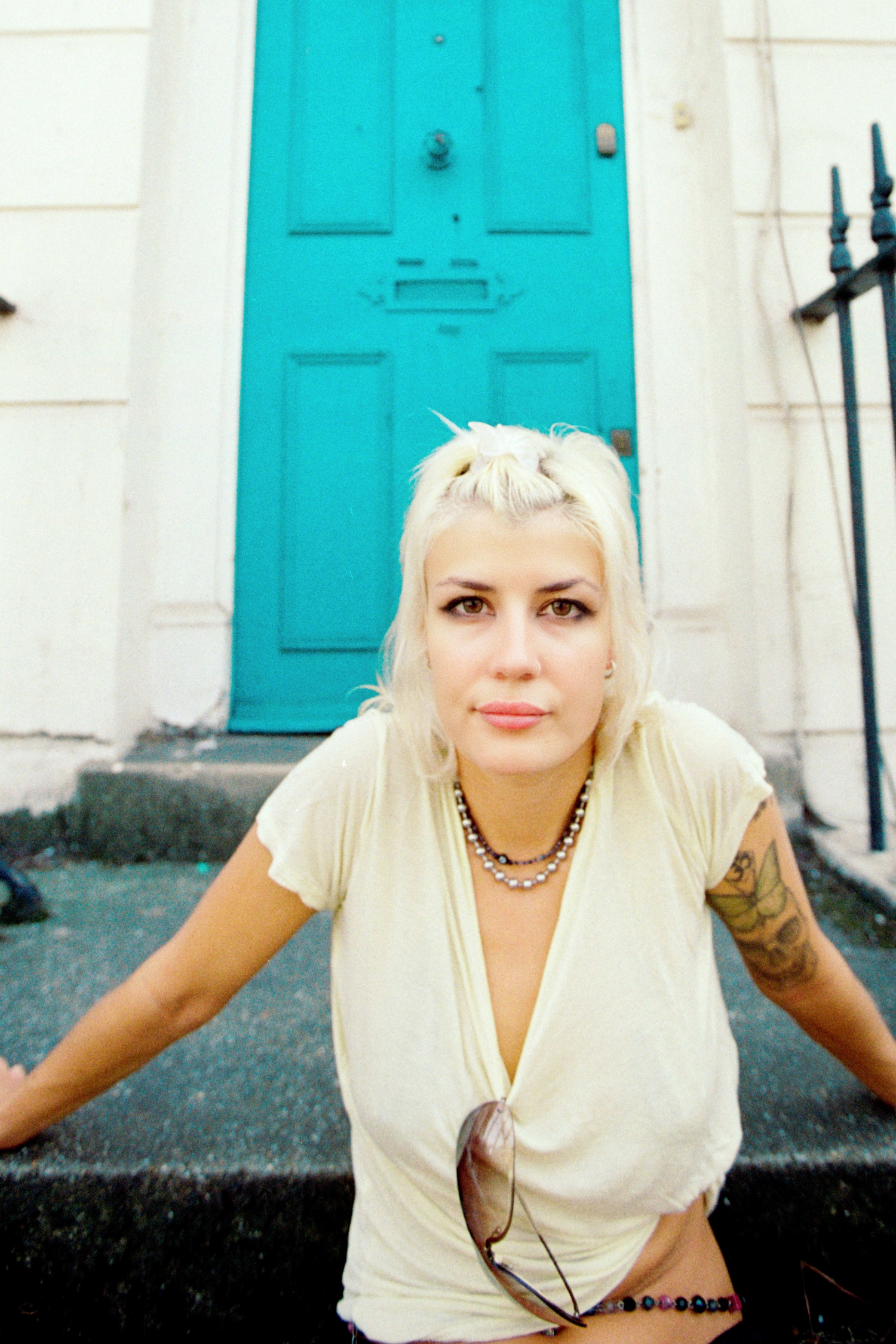 "I did think at 12 or 13: I want to be a rock star. A pop star, rock star, just a star…"
Written and recorded collaboratively with the label's Dan Carey, Viji's incoming debut LP 'So Vanilla' is a record that's wonderfully, woozily out of step with the current market of hyper-polished pop. From the tumbling melodies of opener 'Anything', through the tetchy prowl of 'Karaoke', to the bare bones acoustic melancholy of 'Blanket', the record weaves between energy levels but maintains a sense of both sonic and emotional grit throughout. "We were conscious of keeping it purposefully raw to preserve the energy of the live show; of not making it super polished or perfect because the music I listen to is not like that," Viji explains. "I know it's 2023 but it doesn't all have to be super clean and sanitised…
"Lyrically it all blended [together with ideas of] memory, romantic boredom, tiredness… It's quite a depressing record!" she continues. "All my favourite artists and movies, everything has dark twists, so everything I consume is on the darker side of entertainment." Shimmeringly narcotic recent single 'Down', she explains, is literally about the fear of being too happy to be inspired. "If you live a happy life and you don't really have anything to say, you're gonna struggle to have that drive. If you're just happy, why do anything?!"
Emerging after a steady gestation period with a record that makes a clear, cohesive statement about exactly what kind of artist she wants to be, Viji might be at risk of falling into her own happiness trap. But on 'So Vanilla', she's proven herself anything but plain.
'So Vanilla' is out 27th October via Speedy Wunderground.
Read More
Featuring King Gizzard & The Lizard Wizard, IDLES, Tkay Maidza, Sleater-Kinney and more.