Have You Heard?
A House In The Trees are melancholy but defiant on 'Summertime'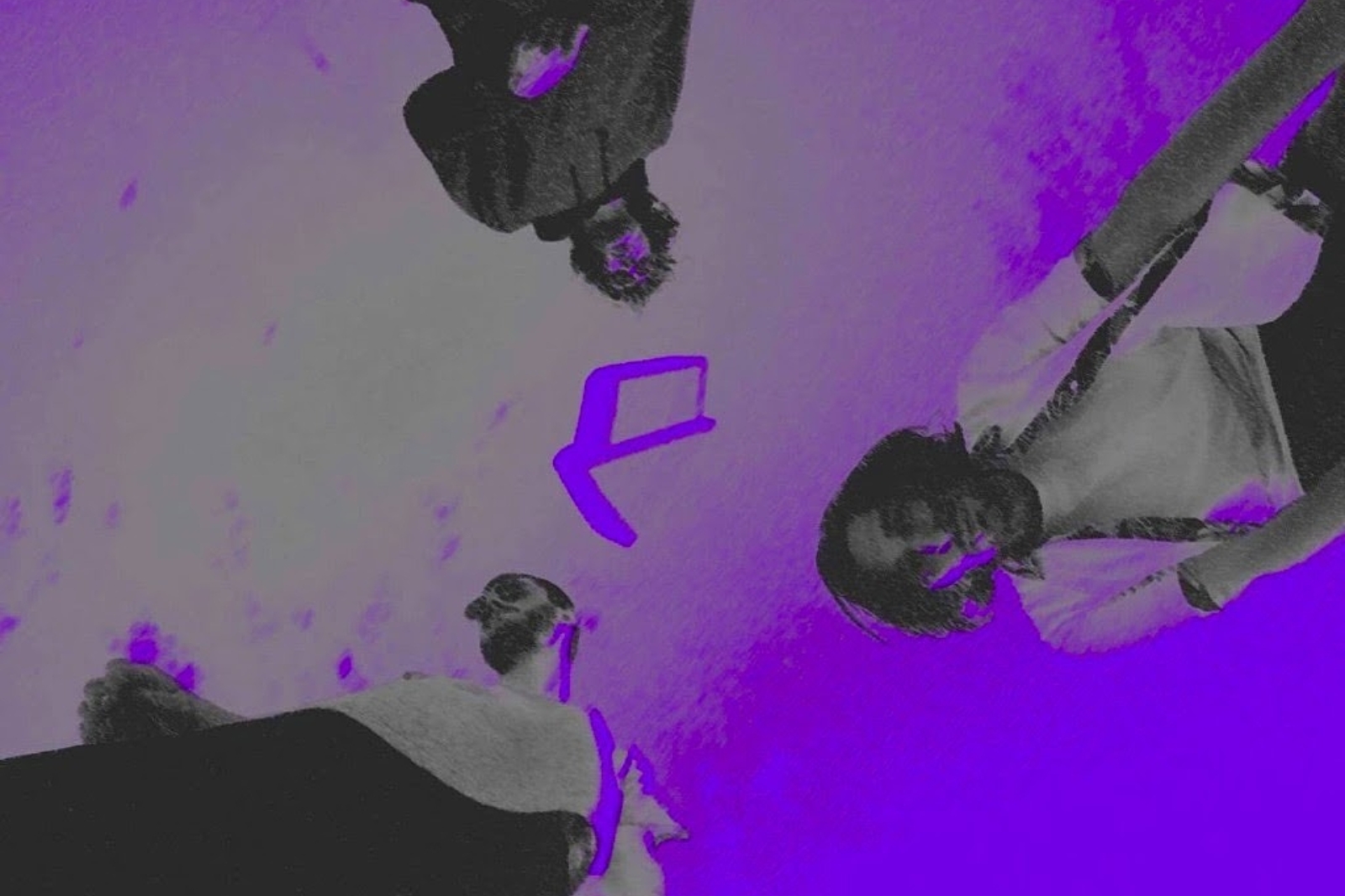 The first teaser of a new EP on Handsome Dad a gorgeous slice of alt-pop that preaches togetherness.
Every weekday, DIY's new music know-it-all Neu brings you one essential new release to get obsessed with. Today's Neu Pick comes from A House In The Trees.

A House In The Trees have been bubbling up for a while. A collective based out of The Rising Sun, a pub-turned-recording studio and creative community in South East London, what began as the bedroom project of Sam Hatchwell has become an all-encompassing co-operative whose music, design and visuals are weaved together intricately.
2015 EP 'To Adore' saw AHITT make a strong first impression, fusing trip-hop and downbeat dream-pop to make something inherently melancholic, but also able to move more than a few hips.
Now they've re-emerged with news of a new EP on Handsome Dad Records and first single 'Summertime'. The first taster of the new collection has togetherness at its heart. Three vocal lines (including a short cameo from Lucinda John-Duarte of fellow buzzy South Londoners ALASKALASKA) squirm in and out of each other above layers of intricate, reverb-laced guitars, and they feel like a downbeat but defiant rallying cry.
'Summertime' is a gorgeous slice of alt-pop, and yet another example of the buzzy hub that South East London is becoming. Self-recorded at The Rising Sun and paired with a woozy, slow-motion video travelling through a sun-drenched South London day, the ease with which the many elements of A House In The Trees weave themselves together with such cohesion is what makes them such a refreshing and exciting prospect.
A House In The Trees' new EP 'What Am I Supposed To Do?' comes out on 14th September via Handsome Dad.
The band headline London's Bermondsey Social Club on 21st September.
Read More