Against Me! share live version of 'Pretty Girls'
The performance is taken from forthcoming album, '23 Live Sex Acts'.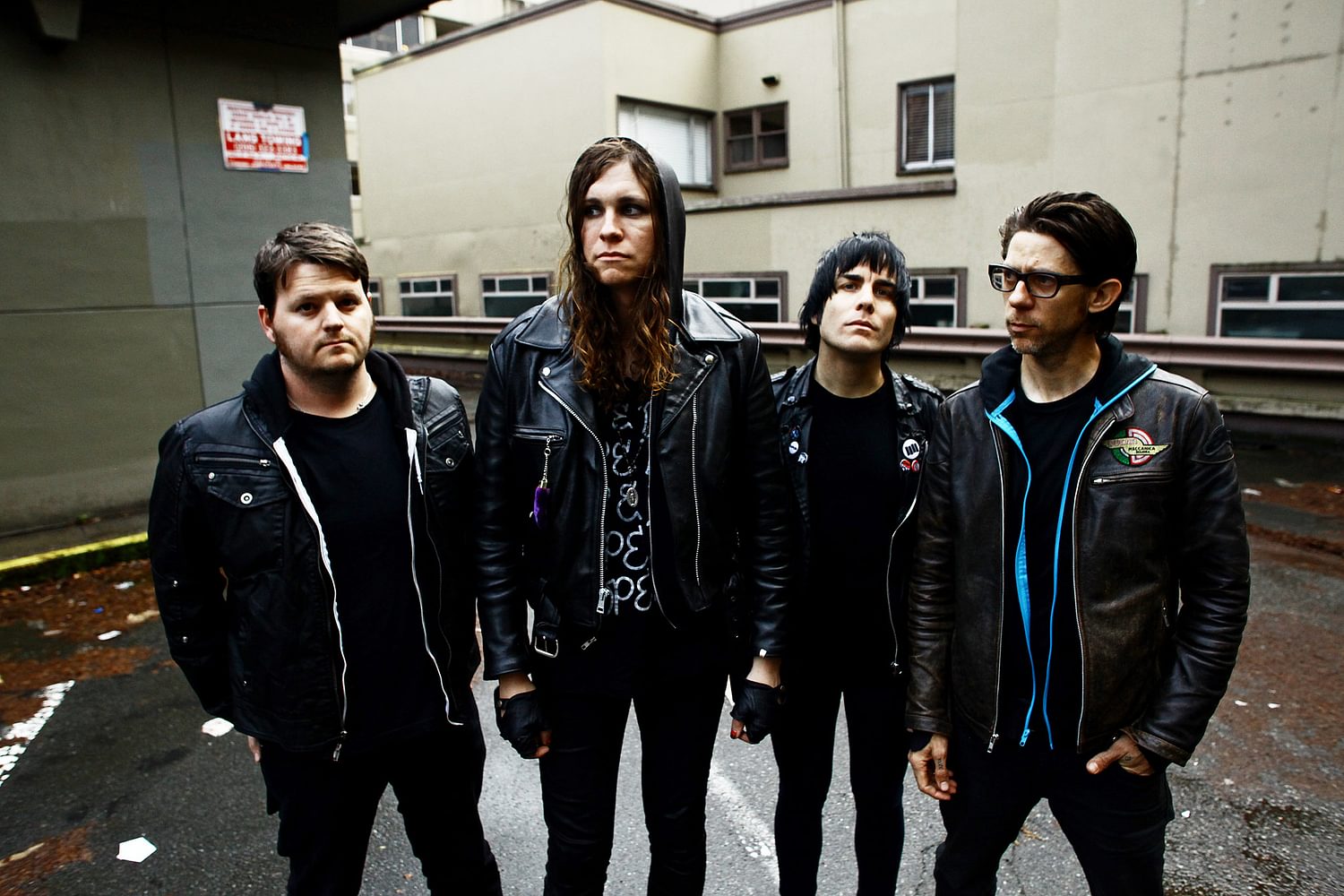 Against Me! have shared a live recording of 'Pretty Girls', a song featured on forthcoming live album, '23 Live Sex Acts'.
The album - recorded during the band's 2014 tour in support of latest studio album, 'Transgender Dysphoria Blues' - will be released on 4th September.
The track, as frontwoman Laura Jane Grace tells Exclaim, was originally featured on 2005 album, 'Searching For A Former Clarity'.
"When it was originally written," she says, "I felt like I had to change some of the original words to mask the true meaning of the song, which is about what it's like wanting something simple like intimacy, to be close with someone, but feeling like there's something that holds you back from ever really being able to, which in my case was gender dysphoria. When we first released the song I never enjoyed playing it live, so it never really made it into the set list. Years later we started playing the song again, but this time with the true meaning more apparent with just a simple change to change to a couple of lyrics "You wouldn't think something like gender identity would complicate something like asking for some company." The song became a staple of our set for all of the touring we did in support ofTransgender Dysphoria Blues."
Against Me! play next weekend's Reading & Leeds, as well as support The Gaslight Anthem on 29th August at Shepherd's Bush Empire.
Read More
Featuring James Blake, Romy, Marika Hackman, yeule and more.