Be Your Own Pet announces return with new album 'Mommy'
It will mark the band's newest music since 2008.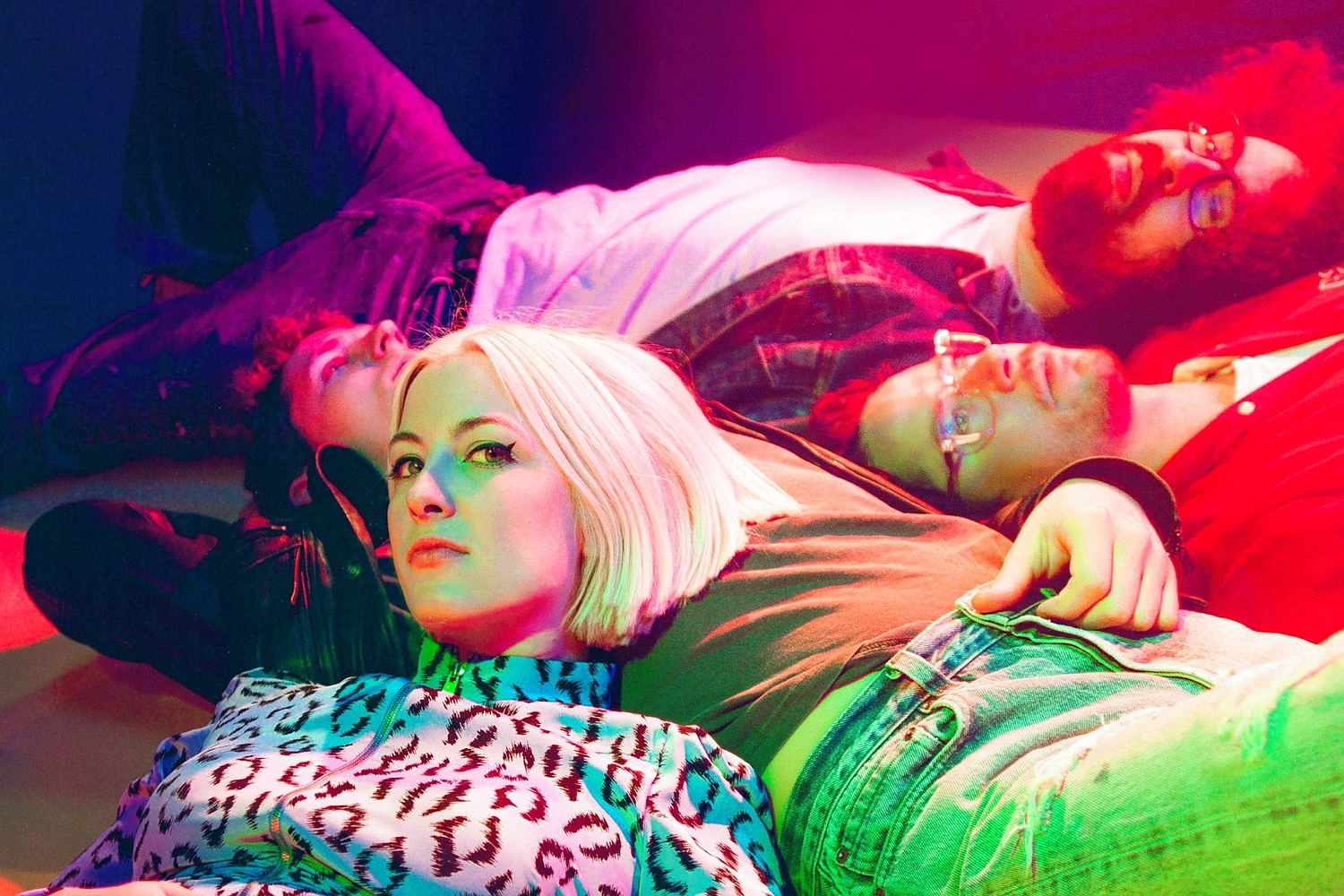 After playing a handful of shows last year, Nashville's Be Your Own Pet are officially back, and have announced plans for a new album. The quartet will release 'Mommy' on 25th August via Third Man Records.
Founding members Jemima Pearl Abegg (vocals), Jonas Stein (guitar), Nathan Vasquez (bass), and longtime drummer John Eatherly have all come together after a fifteen year hiatus to write the album. "For better or worse, we all were slapped in the face that it wasn't as easy on our own," Stein says. "We were all moderately successful, but nobody found that Be Your Own Pet chemistry."
Check out the tracklisting below.
1. Worship The Whip
2. Goodtime!
3. Erotomania
4. Bad Mood Rising
5. Never Again
6. Pleasure Seeker
7. Rubberist
8. Big Trouble
9. Hand Grenade
10. Drive
11. Teenage Heaven
To celebrate, the band have shared the album's first teaser in the form of 'Worship The Whip'.
"'Worship The Whip' is about the right wing authoritarian personality," explains lead singer Jemima Pearl Abegg. "Aggressive and domineering to people who don't think like them, while at heart being a submissive to the authority figures who use and abuse them."
Be Your Own Pet will tour select dates across Europe and the US - take a look at the tracklisting and dates below. Tickets can be found here.
JUNE
3 - Primavera Sound - Barcelona, Spain
5 - Third Man - London, UK *SOLD OUT *
6 - The Moth Club - London, UK * SOLD OUT *
7 - The Moth Club - London, UK *SOLD OUT *
10 - Primavera Sound - Madrid, Spain
SEPTEMBER
16 - Third Man Records Blue Room - Nashville, TN
OCTOBER
18 - Local 506 - Chapel Hill, NC
19 - Union Stage - Washington, DC
21 - Elsewhere Hall - Brooklyn, NY
22 - Underground Arts - Philadelphia, PA
23 - Beachland Ballroom - Cleveland, OH
24 - Third Man Records - Detroit, MI
25 - Lincoln Hall - Chicago, IL
27 - The Back Room at Colectivo - Milwaukee, WI
29 - Headliners Music Hall - Louisville, KY
NOVEMBER
8 - Soda Bar - San Diego, CA
9 - Teragram Ballroom - Los Angeles, CA
11 - Great American Music Hall - San Francisco, CA
12 - Moe's Alley - Santa Cruz, CA
14 - Harlow's - Sacramento, CA
16 - Star Theater - Portland, OR
17- Neumos - Seattle, WA
18 - The Pearl - Vancouver, BC
Read More
Popular right now
Featuring James Blake, Romy, Marika Hackman, yeule and more.