Out now!
Bimini is on the cover of DIY's August 2022 issue!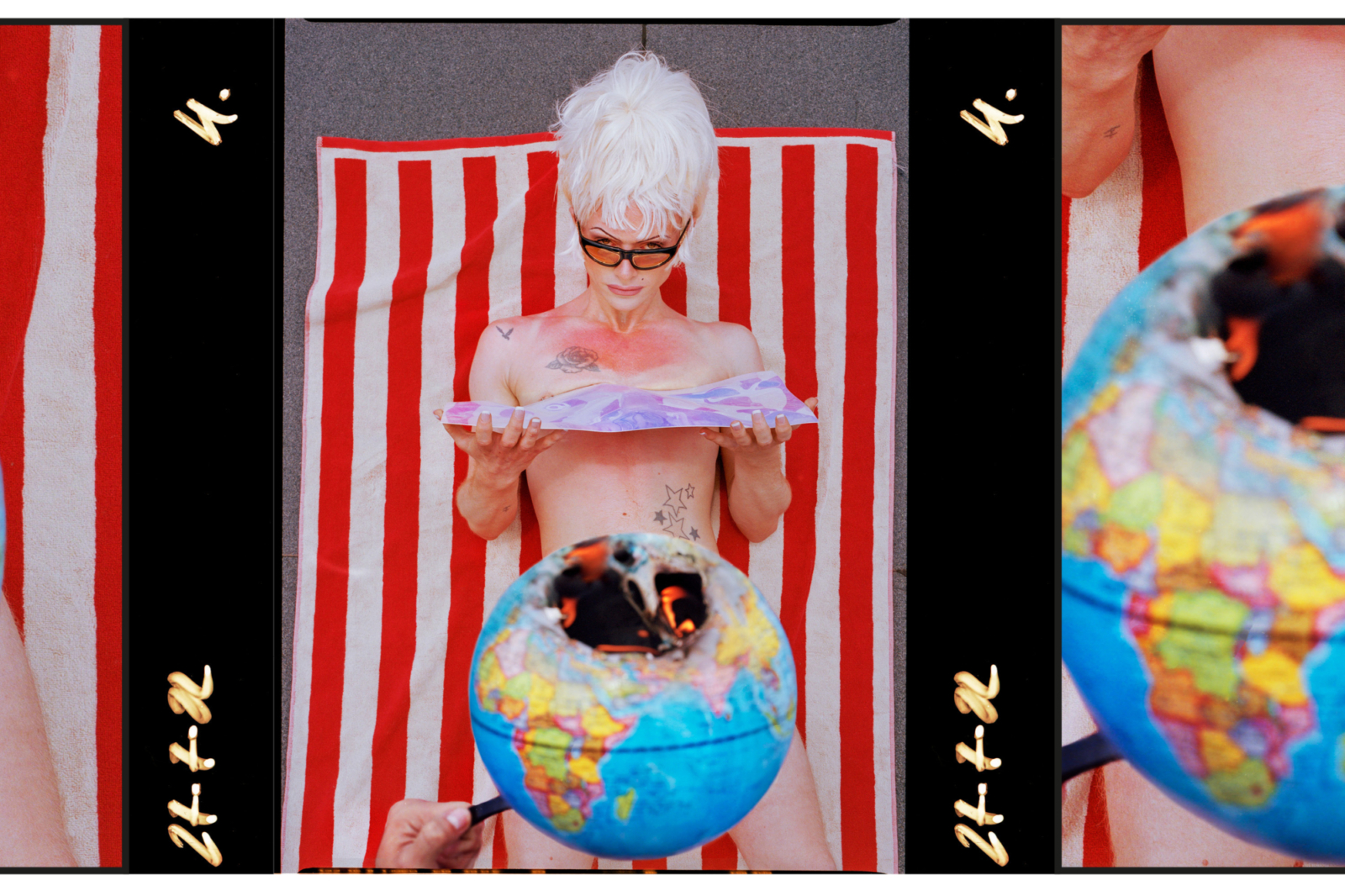 Our new issue - which also features Phoebe Green, Easy Life, Lauran Hibberd and loads more - is out now.
Ever since bursting into cultural consciousness back in early 2021 when they took the second series of RuPaul's Drag Race UK by storm, Bimini has become a true force to be reckoned with. From becoming Next Model Management's first ever non-binary signing, through to performing live at Download Festival earlier this summer with a fully-queer band, they're a star who is determined to break down any barriers thrown their way. Now, as they gear up to follow up last year's debut single 'God Save This Queen' with new music, we sat down with the star to spill the tea for our August 2022 cover.
Elsewhere in this issue, we talk transformations with Phoebe Green, who's set to release her debut album later this month, get a little reflective in the lead up to Easy Life's second record, and step into the bold world of Lauran Hibberd's 'GarageBand Superstar'. We also chat all things 'PRE PLEASURE' with Australian star Julia Jacklin, get the goss on The Big Moon's forthcoming new album 'Here Is Everything', and chat to RAYE about her newfound musical freedom and what's next.
We're also getting ourselves limbered up for this year's Reading and Leeds by catching up with both Bastille and Frank Carter and the Rattlesnakes, while in this month's Neu, there's profiles of Brighton wildcards KEG, Manchester doom-punk quartet Witch Fever, Speedy Wunderground-signed The Lounge Society and London octet Kokoroko.
Can't wait to get stuck in? Our new August 2022 issue is available to read online right now, and, you can order your very own physical copy of the mag and it'll come whizzing through your letterbox in the next few days.
Read More