Blur used to punch each other, Graham Coxon doesn't like Kanye West
"He's a fucking idiot, isn't he?" says the guitarist in a new interview.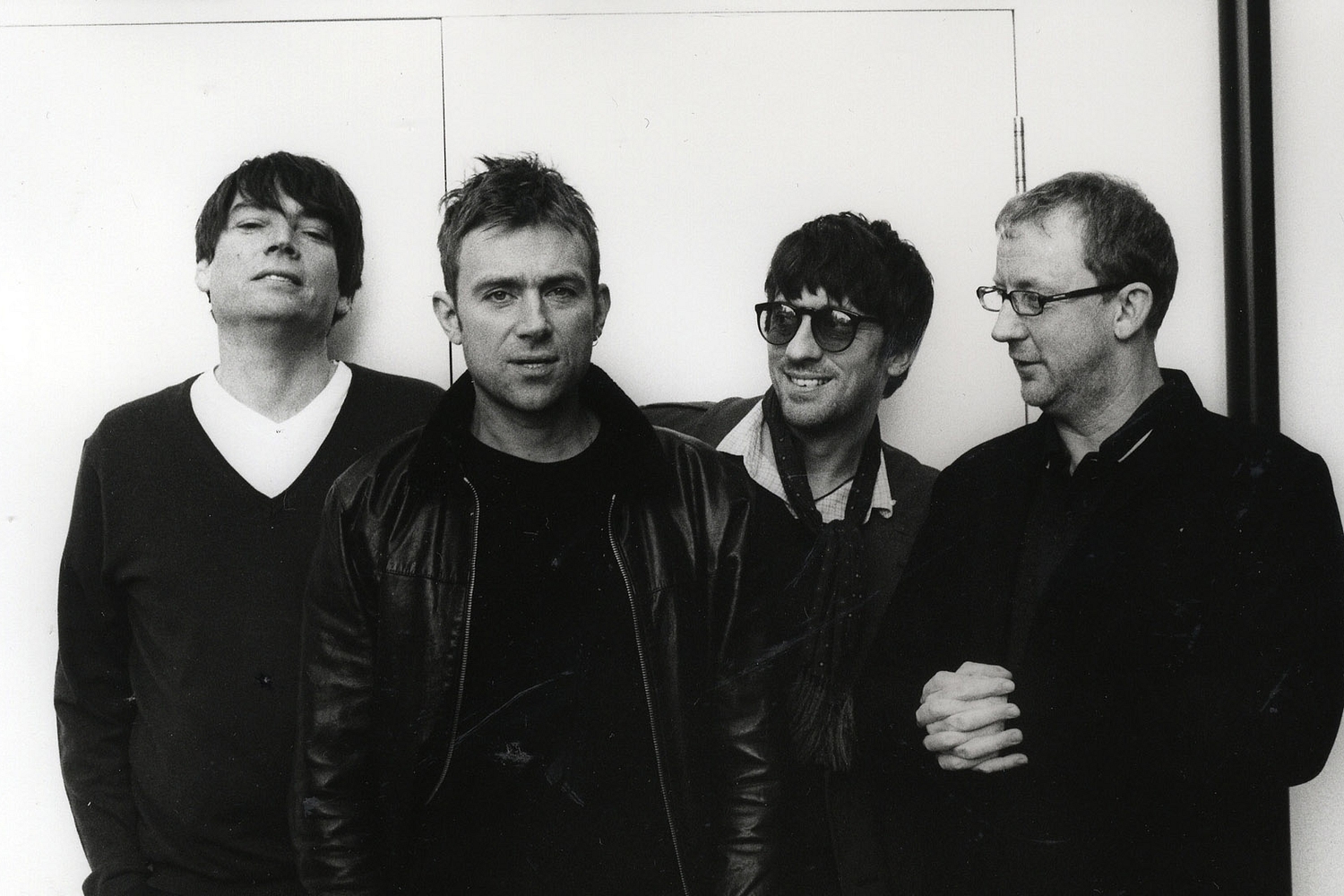 Blur have revealed that back in the day, they used to punch each other for a game.
Bassist Alex James shared the rite of passage when speaking to The Guardian. "Dave used to play this game called the Punching Game," he said. "We all took it in turns to punch each other. I remember playing it with the bass player from Dinosaur Jr … he was fucking massive. Taller than me. He lumped the shit out of everyone." He was being asked about his connection with Top Gear host Jeremy Clarkson.
In the same interview, Blur's guitarist Graham Coxon shared upfront thoughts about the state of mainstream music, most notably passing comment on Kanye West. When asked about Yeezy, he said: "He's a fucking idiot, isn't he? Does he even make his own albums? People aren't interested in learning instruments and putting effort and time into it. They want it immediately. It's McDonalds, isn't it? It's convenient. But all I hear is a loop starting, some bloke starts to sing or rap, and the loop finishes. There's no shape to this stuff. And the lyrics just seem to be idiotic."
On the music world as a whole, Coxon was forthcoming. "Really, the whole music business is shit, isn't it? We need more groups that have a bit more passion or sexiness or politics or something going for them. Instead, it just seems like a splurge of shit all over the internet. And it's just so boring – people in too much makeup with session musicians."
Blur's 'The Magic Whip' album is out now.
Read More
Featuring James Blake, Romy, Marika Hackman, yeule and more.