Watch
Coach Party reveal 'i'm sad' video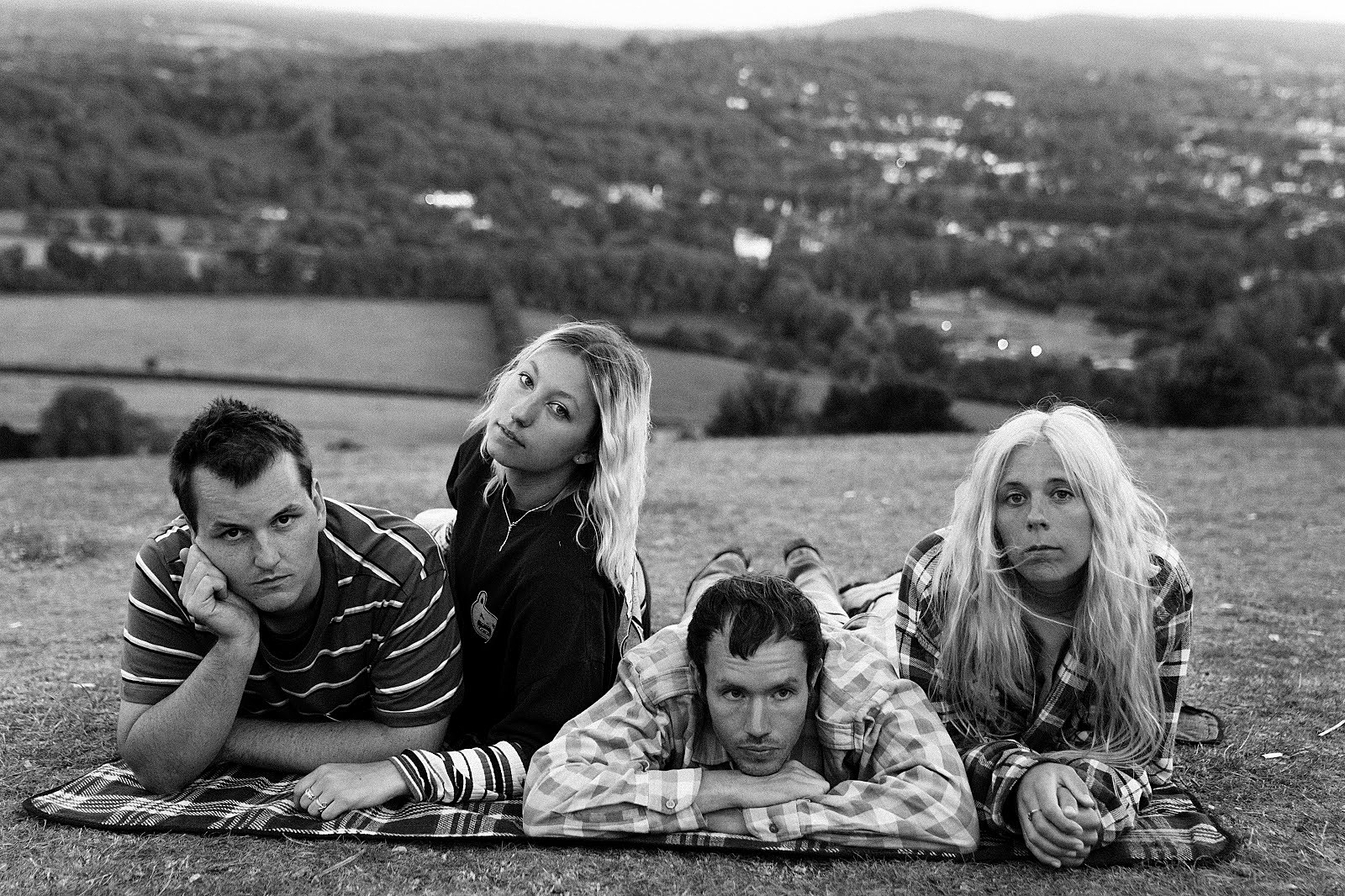 Photo: Phoebe Fox
They've also announced a UK headline tour for later this year.
To celebrate the release of their new EP 'After Party', Coach Party are revealing the video for 'i'm sad' alongside announcing a UK headline tour for later this year!
Speaking about the EP, vocalist Jess Eastwood says, "Each song on the 'After Party' EP came quite naturally to us, many of them are about difficult people, whether that be work colleagues, family members, and even ourselves (like in 'Everybody Hates Me'). In other tracks we talk about whether we'd be okay on our own and dealing with self doubt and lack of trust - it's self deprecating but in a positive therapeutic kind of way.
"We wanted the sound of the band to come through in a more natural and raw way on this record, capturing a specific moment in time. It feels to us like a sequel which gets a bit more love than the original - like Bogus Journey to Excellent Adventure. We had a feeling that it might be a long time before we get to play live again so a part of us wanted to make this EP a bit like a gig and refrain from going mad with overdubs… face melting riffs over studio tricks. Rumour has it that Paul McCartney wanted to produce this one, but we told him we need a little longer to carve our own sound and told him to call back in 2021… he might have lost our number."
Read our review of 'After Party' here!
See Coach Party live at the following dates.
SEPTEMBER
29 - Hyde Park Book Club, Leeds
30 - Sneaky Pete's, EdinburghOct 1 | Broadcast, Glasgow
OCTOBER
02 - Surf Café, Tynemouth
05 - Sidney & Matilda, Sheffield
06 - Phase One, Liverpool
07 - The Deaf Institute, Manchester
08 - Georgian Theatre, Stockton On Tees
09 - Bodega, Nottingham
13 - The Face Bar, Reading
14 - Portland Arms, Cambridge
15 - Esquires, Bedford
16 - The Sunflower Lounge, Birmingham
17 - Swn Festival, Cardiff
20 - The Horn, St Albans
21 - Louisiana, Bristol
22 - Komedia Studio Bar, Brighton
23 - The Smokehouse, Ipswich
26 - The Bullingdon, Oxford
27 - The Boileroom, Guildford
28 - Omera, London
NOVEMBER
03 - Edge Of The Wedge, Portsmouth
05 - Heartbreakers, Southampton
06 - Strings Bar and Venue, Newport
Read More