Watch:
Courtney Love and The Big Moon's Juliette Jackson team up for new covers series Bruises of Roses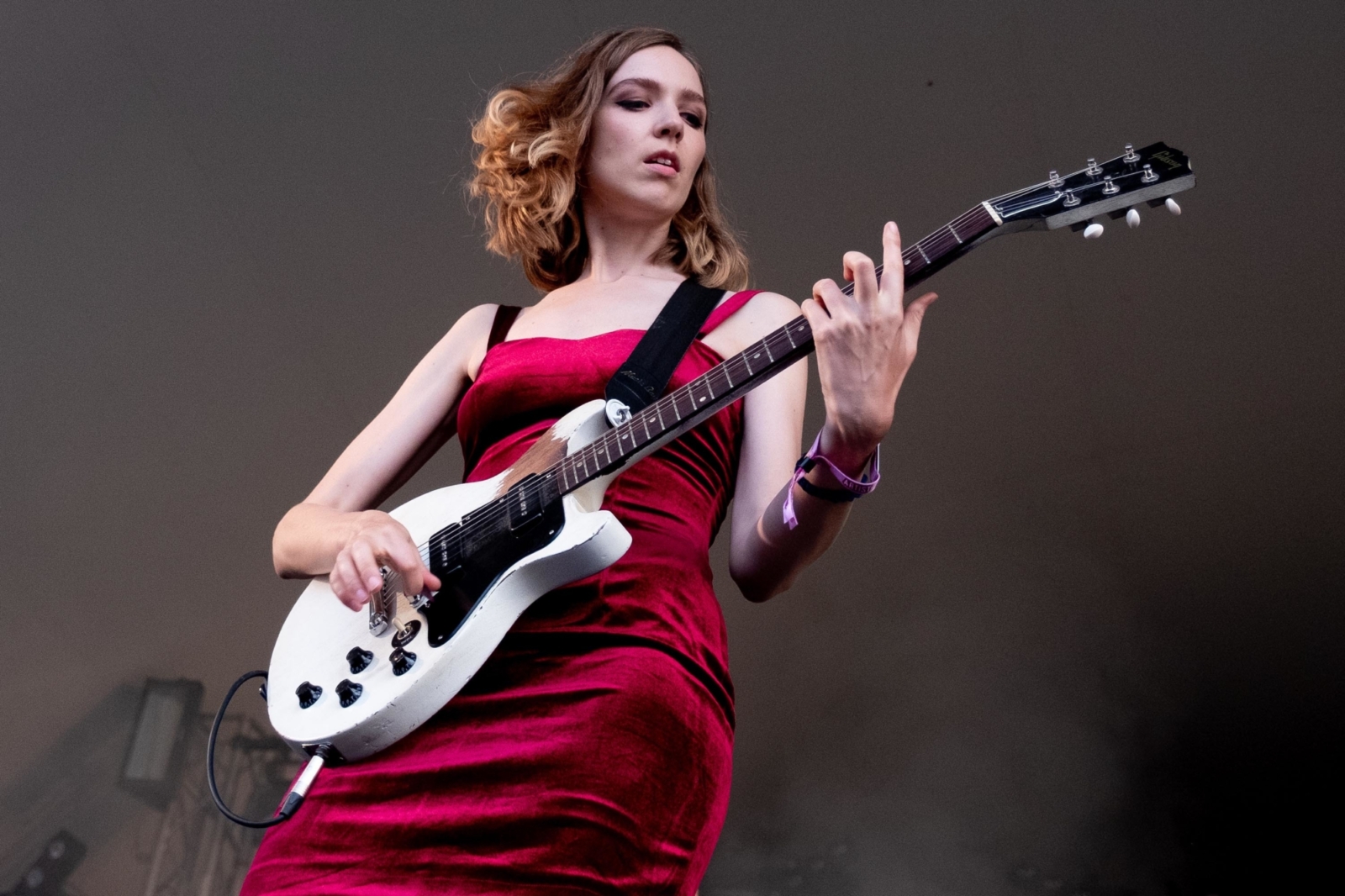 Photo: Robin Pope
And they've shared a cover of 'California Stars' to kick things off.
Hole legend Courney Love has enlisted The Big Moon's Juliette Jackson for a new covers series, entitled Bruises of Roses.
A truly iconic pairing, the two have released the opening video of the collaboration - an acoustic version of 'California Stars', originally by Woodie Guthrie and made famous by Wilco and Billy Bragg - with further covers of Elliot Smith and Simon & Garfunkel also promised in the series.

Bruises of Roses - named after a scrapped fragrance Love had previously planned to release - comes after a difficult period for the singer, during which she was hospitalised for anaemia, unable to play guitar or sing.
During the pandemic, Jackson had been offering guitar lessons online; Love enlisted her to help regain her creative sense of self, and the rest is history.
Of the collaboration, Love told Vogue: "I was really, really sick during lockdown and trying to use the pain to find solace in my guitar, but I just wasn't connected with my artistry. It was gone. I read an article about how Laura Marling was giving guitar lessons online, and off to the side, I saw this girl Juliette [Jackson] from Big Moon was doing the same thing. I wrote to her and made her sign an NDA since everyone on my team is so paranoid, and we had three sessions together where we'd just hang out and sing 'Boots of Spanish Leather' while playing together."
Watch the video of Court'n'Jules performing 'California Stars' below.
Read More