By the (Plastic) Beach:
Damon Albarn performs Gorillaz' 'Feel Good Inc.' at Dismaland with De La Soul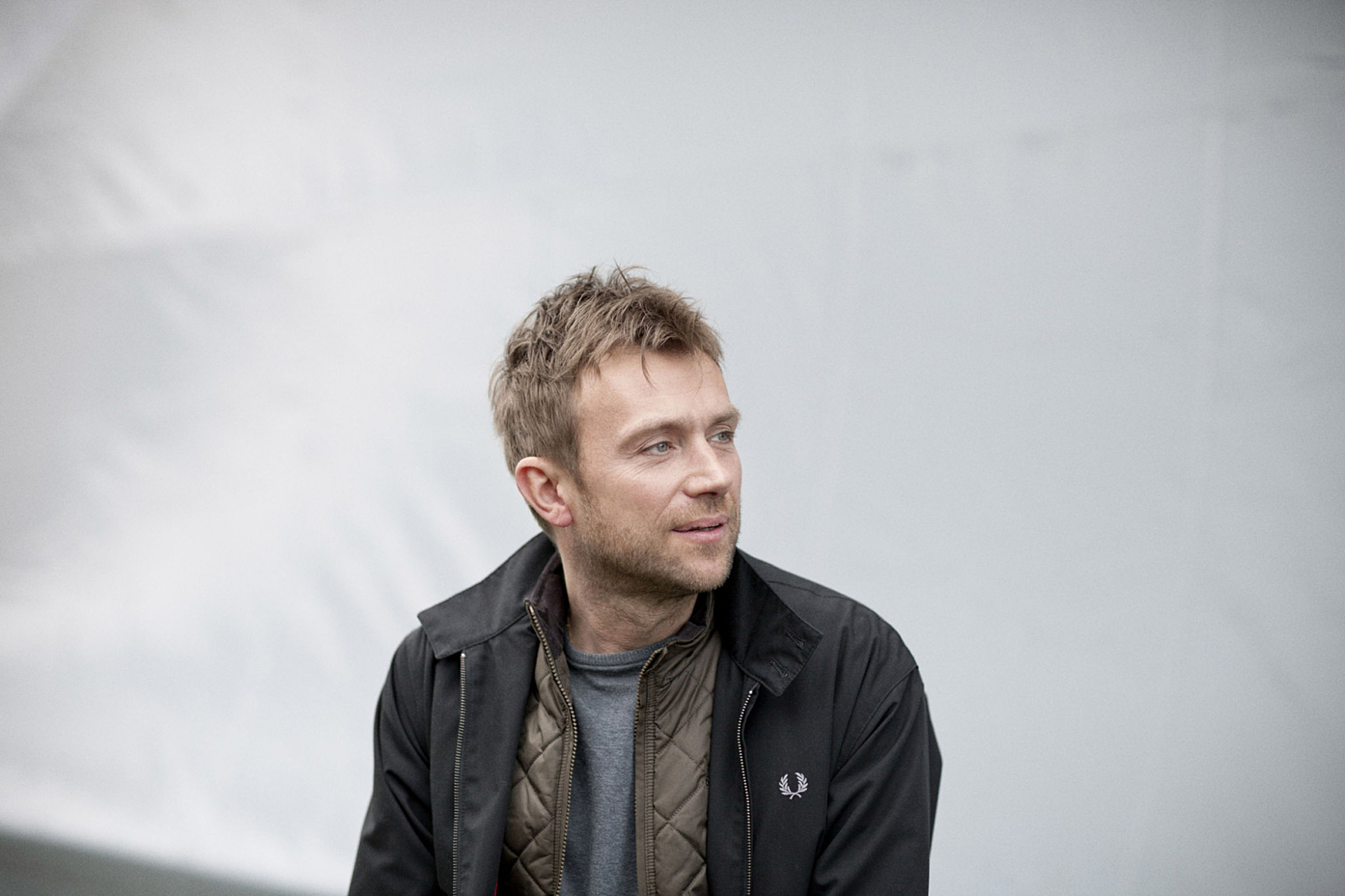 The Blur frontman and cartoon band mastermind made a surprise appearance during the headline set.
Damon Albarn made a surprise appearance over the weekend during De La Soul's set at the closing night of Banksy's Dismaland. The pop-up art project is in Weston-super-Mare, and is apparently a "bemusement park". Still, given that it has hosted performances from Sleaford Mods, Run the Jewels, Massive Attack, Pussy Riot, and Savages, it can't be that dismal after all.
De La Soul were performing Gorillaz' "Feel Good Inc.' - which they feature on - when Albarn appeared out of nowhere to sing his bits. In true Dismaland style his microphone took a while to warm up, but eventually there was a full-on 'Demon Days' reunion.
Earlier this summer, Albarn said that Gorillaz are heading into the studio to record their new album. And, speaking of art shows, the collective's Jamie Hewlett is putting on his debut art exhibition at London's Saatchi in November.
Watch footage of Damon Albarn's guest apperance with De La Soul at Dismaland below.
Read More