DIY's Class of 2023 issue - feat. Crawlers, FLO, Doechii & more - is out now
Our December 2022 / January 2023 issue also features the likes of flowerovlove, KEG, Meet Me @ The Altar and loads more.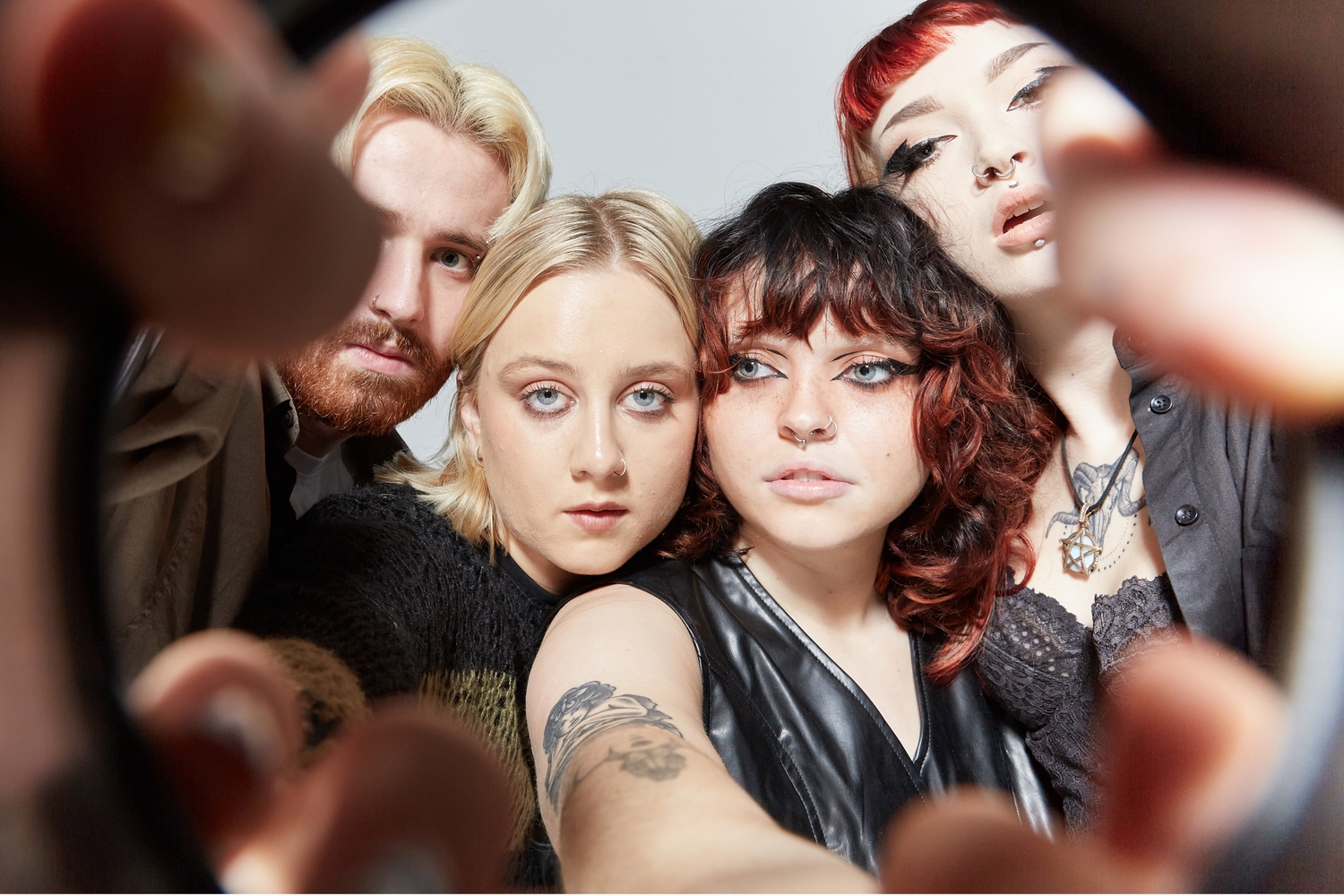 Photo: Ed Miles
Well, dear readers, it's the start of December so that can mean only one thing: no, not that you can finally eat chocolate for breakfast! Obviously, it's that we're launching our final issue of the year, and introducing you to the incredibly exciting line-up of our Class of 2023!
As ever, we've scoured all of new music to whittle down our options to include fifteen of the stand-out artists of right now, and what a list do we have for you this year. First and foremost, meet our cover stars Crawlers, who are already rapidly rising through the ranks. Having currently completed their biggest sold out UK tour to date, we caught up with the Liverpudlian quartet to talk their whirlwind of a year, their new mixtape 'Loud Without Noise', and the connection they have with their fanbases.
Elsewhere in our Class of 2023, we meet superstars-in-waiting such as Doechii, FLO and flowerovlove, alongside enigmatic stars like Dora Jar and The Dinner Party. Other acts appearing in our stacked double issue include incredible bands such as VLURE, KEG, Meet Me @ The Altar and Opus Kink, alongside brilliant solo stars Grove, Wesley Joseph, Hope Tala, Rachel Chinouiriri and Jessica Winter. Told you it was packed!
And that's not everything: we also look ahead to the new albums coming from Matt Maltese, PVRIS and our Very DIY Christmas Party headliners Dream Wife, as well as a nifty gift guide for anyone yet to do their Christmas shopping…
Ready to dive in and discover exactly who to have your eyes and ears on over the next twelve months? You should be! Our new December 2022 / January 2023 issue is available to read online right now! And, you can order your very own physical copy of the mag and it'll land through your letterbox before you can go in for another Quality Street.
Otherwise, we'd like to say another huge thank you to every one of you out there reading this. We hope you all have a brilliant festive period, and can't wait to see you again in the New Year!
Read More
Featuring James Blake, Romy, Marika Hackman, yeule and more.