Premiere:
Flamingods get explosive on new reworking 'Hyperborea (Part 1 & 2)'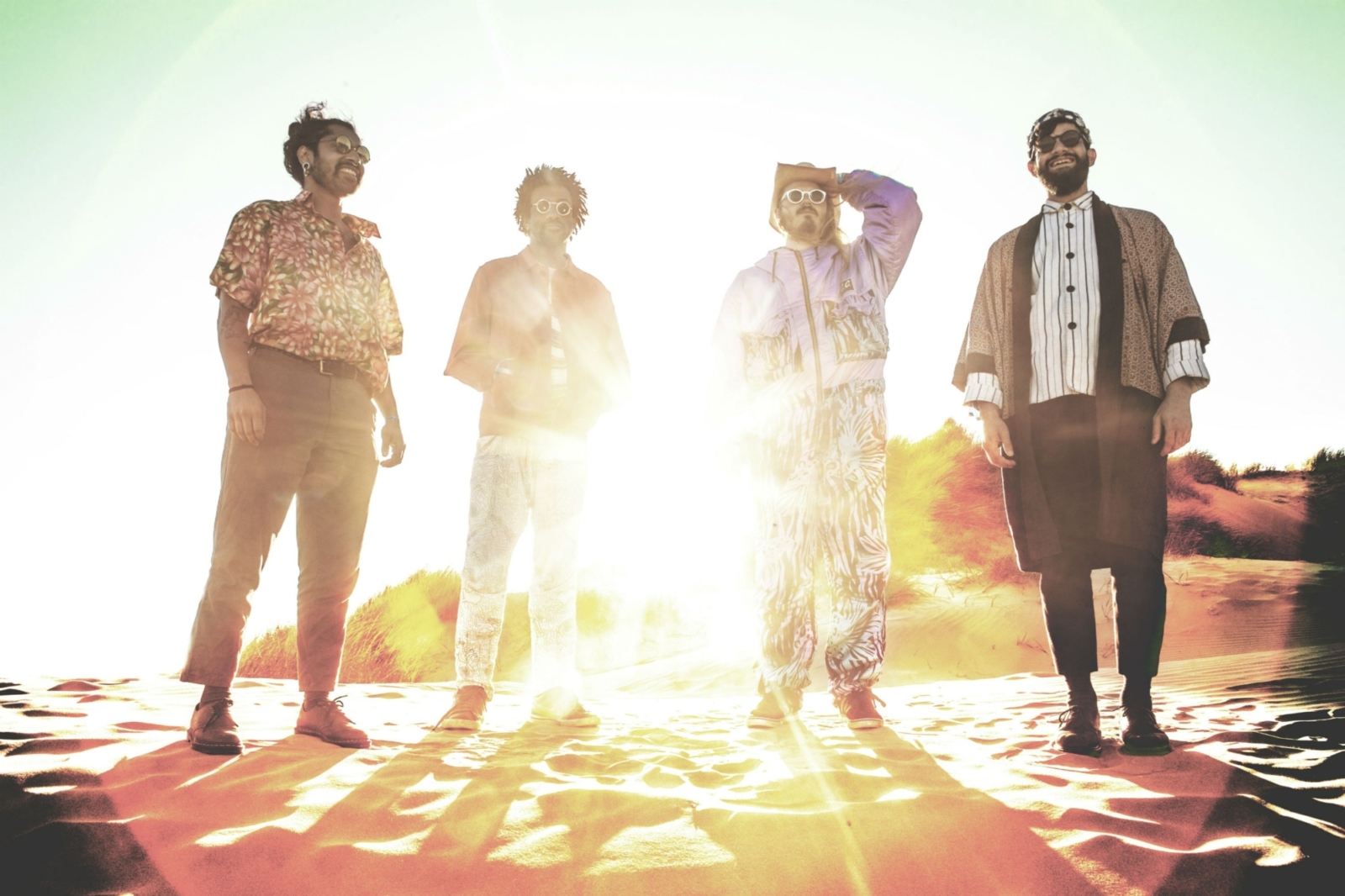 It'll be Speedy Wunderground's first-ever 10" vinyl release.
You might recognise the title of Flamingods' latest single, as it's also the title track from their 2014 record 'Hyperborea'.
Only this time, Speedy Wunderground head honcho Dan Carey wanted to capture some of the sound and the fury that was brought to the track at their live shows. As a result, the slightly-newly-named 'Hyperborea (Part 1 & 2)' is now a 13-minute mammoth that harnesses the tribal, shamanic nature of the original but sprawls out into a frenzied motorik explosion of distortion.
It's frankly huge. So huge, in fact, that Speedy Wunderground couldn't contain it on their usual format. Instead, the vinyl release on 1st December will be the label's first-ever 10" vinyl – the first time they've strayed from their usually strict 7" format (but it's well worth it). It'll also be available digitally on 24th November.
Speaking of the track, the band say: "'Hyperborea' is a re-recording of a track of the same name from our second LP, which over the years has developed in our live set into a 12-15 minute mammoth of a tune that found us exploring some heavy psychedelia and krautrock themes woven into the original with multiple new riffs and sections.
"It's the result of each player in the band developing their parts over the space of 3 years and finally getting it to a stage we were fully satisfied with. We've wanted to record it for so long and it made so much sense working with Dan Carey to pull it off. He's a brilliant mind and alongside his team gave the song the treatment it's been longing for all these years. Dan was like a psych shaman!"
Listen to 'Hyperborea (Part 1 & 2)' below.
Read More