Announcing the exclusive DIY x Fairsound Hello 2023 vinyl, featuring Gretel Hänlyn, Panic Shack, VLURE and more!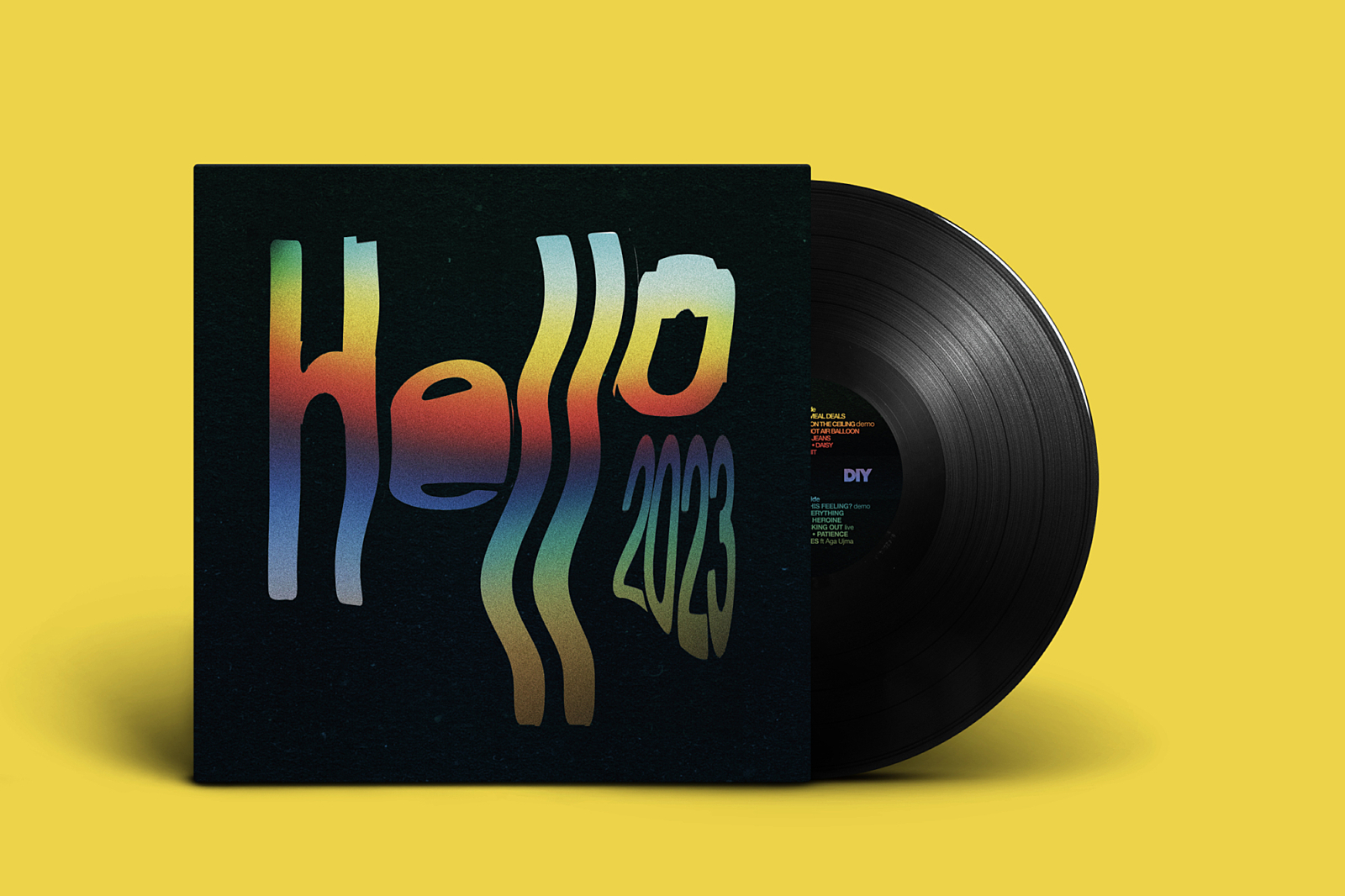 The limited run is available to preorder now.
Hopefully by now, you'll be aware of DIY's annual Hello… series at London's Old Blue Last: four gigs dotted throughout January, that aim to navigate you through the maelstrom of new artists and point you in the direction of the best and buzziest of the bunch.
This year, however, we've gone one further and partnered with vinyl distributers Fairsound - the new platform from Press On Vinyl designed to help vinyl production become more affordable for artists - to bring you a one-off limited pressing of our first ever Hello 2023 record! Featuring 12 of the artists playing across the shows, it's a super exclusive chance to get your hands on a selection of new or previously unreleased tracks - all packaged up in one beautiful bundle.
So, who's on it then? WELL, we've got new demos from Gretel Hänlyn and VLURE, a special live track from Divorce, and the first chance to grab choice bangers from Panic Shack, Ciel, Humour and more as a physical release. Completing the line-up, meanwhile, are tip-top cuts from Human Interest, PinkPirate and uh, plus Cathy Jain, Amy Michelle and our Night Four headliner, Saint Jude.
The exclusive run is strictly limited to 100 copies, and priced at an exceedingly bargainous £10.
Pre-order your copy now from the Fairsound website and be warned: once they're gone, they're gone. No second pressings.
We'll be carrying on the Hello 2023 IRL series next Tuesday (24th Feb) with Gretel, Cathy, Divorce and Ciel and, as ever, it's first come, first served so get down early.
Tracklist:
Side One
Panic Shack - 'Meal Deal'
Gretel Hänlyn - 'Blood on the Ceiling' (demo)
Human Interest - 'Hot Air Balloon'
Humour - 'Jeans'
PinkPirate - 'Daisy'
Uh - 'hit'

Side Two
VLURE - 'Can I Keep This Feeling?' (demo)
Ciel - 'Fine Everything'
Cathy Jain - 'Heroine'
Divorce - 'Checking Out' (live)
Amy Michelle - 'Patience'
Saint Jude - 'Does' ft Aga Ujma


Read More