INHEAVEN weave witchcraft in the video for 'World On Fire'
They've been inspired by Massachusetts' 1692 witch trials for the new clip.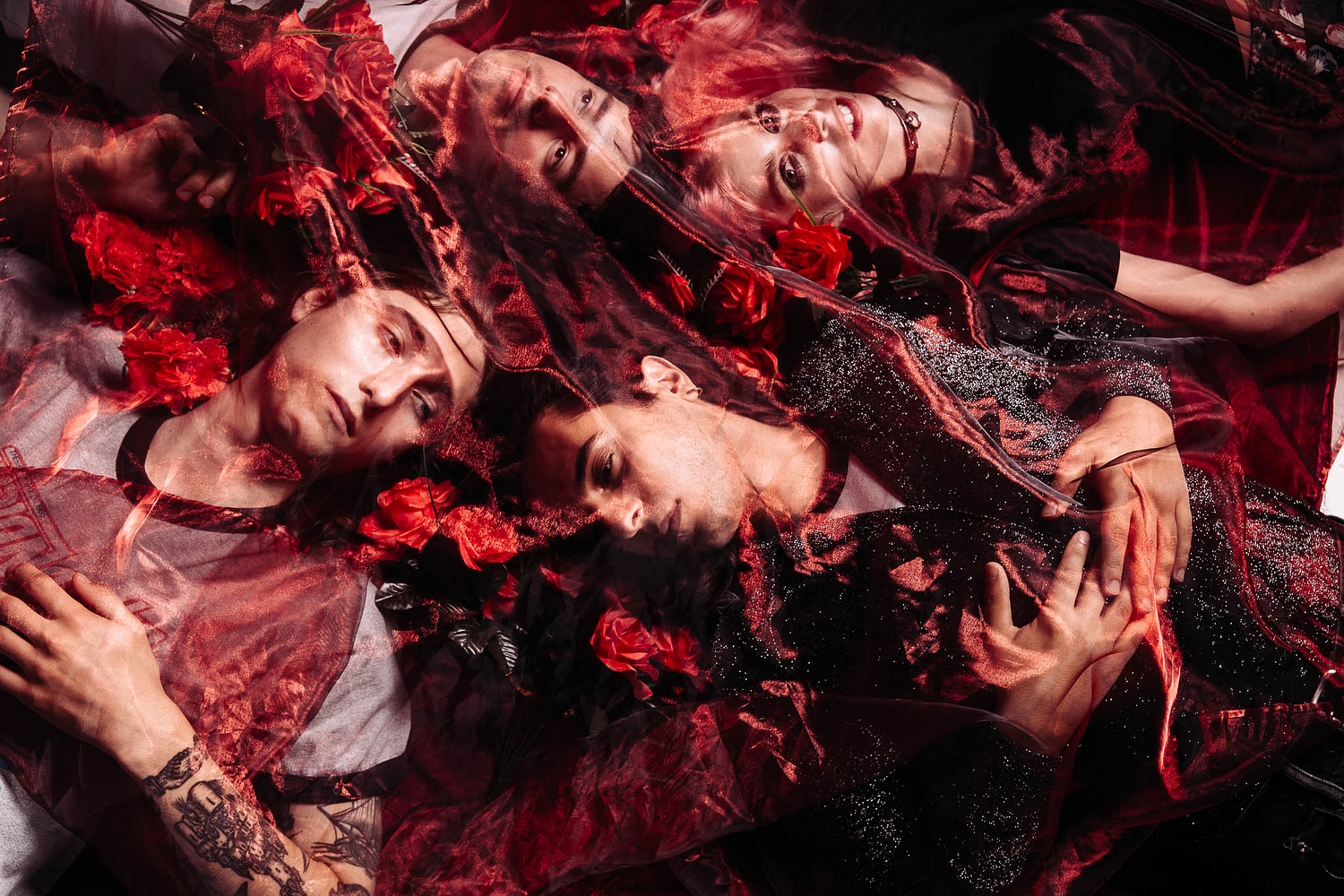 Photo: Phil Smithies
INHEAVEN are setting the 'World On Fire' right now in the run up to releasing their debut album in September.
Now they've revealed the visuals for their latest incendiary cut, using the 17th Century witch trials as an allegory for modern-day attacks on women's rights. It's a vibrant rush of imagery that includes the band enacting scenes from those times as well as performing in a psychedelic space.
Talking about the video, INHEAVEN explain: "Inspired by the 1692 witch trials of Colonial Massachusetts, Barbara Creed's 'The Monstrous-Feminine', and 'The Devils' by Ken Russell, the 'World on Fire' video tells the story of a young puritan woman who comes back from the dead to seek revenge on the men who persecuted her for being a 'witch'. Whilst the premise may be presented as a 17th century problem, it feels very much alive and well in today's society - there is a dread of difference that we still accept".
Recently, we went In The Studio with INHEAVEN to get the scoop on their debut album. Catch up here.
Watch the video for 'World On Fire' below.
Read More
Featuring James Blake, Romy, Marika Hackman, yeule and more.