Watch
Japanese Breakfast reveals 'Posing In Bondage' video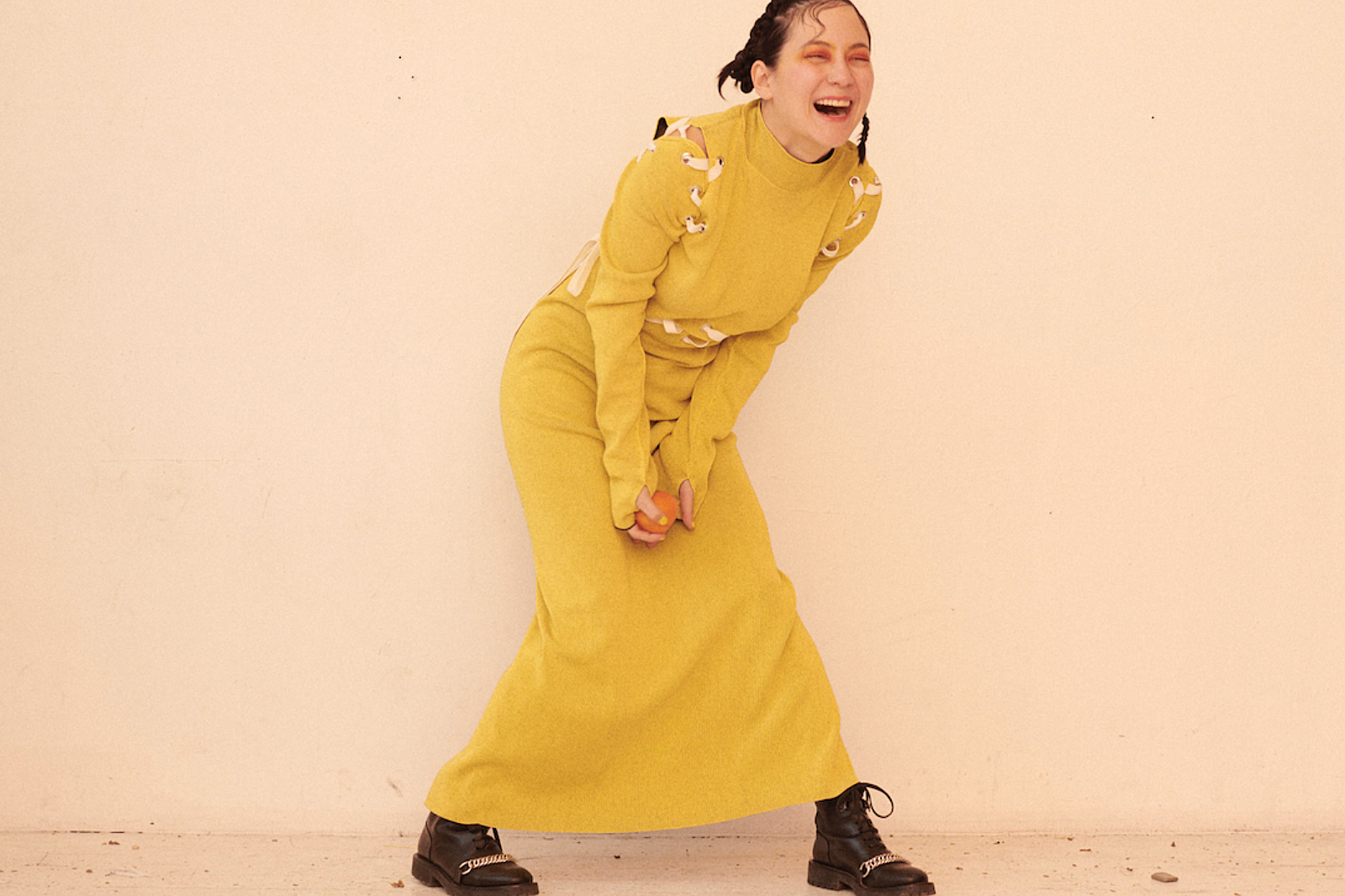 Photo: Peter Ash Lee
It's the latest single lifted from her forthcoming new album.
With her brand new album 'Jubilee' landing on 4th June via Dead Oceans, Japanese Breakfast is revealing the video for latest single 'Posing In Bondage'.
"'Posing in Bondage' is a ballad about loneliness and longing, a song about two people who want so badly to connect but are never quite able to do so. No place felt lonelier than an empty grocery at 1 AM," Michelle Zauner says. "The video is actually an epilogue to the one that will accompany our next single, here presented out of order."
Check it out below.
'Jubilee' Tracklisting:
1. Paprika
2. Be Sweet
3. Kokomo, IN
4. Slide Tackle
5. Posing in Bondage
6. Sit
7. Savage Good Boy
8. In Hell
9. Tactics
10. Posing for Cars
See Japanese Breakfast live at the following dates.
AUGUST
07 - Philadelphia, PA @ Union Transfer
SEPTEMBER
14 - Columbus, OH @ The Athenaeum Theatre
16 - Chicago, IL @ Thalia Hall
17 - Milwaukee, WI @ Turner Hall
18 - Madison, WI @ Majestic Theatre
19 - Minneapolis, MN @ First Ave
25 - Seattle, WA @ Neptune
27 - Vancouver, BC @ Vogue Theatre
28 - Portland, OR @ Crystal Ballroom
OCTOBER
01 - San Francisco, CA @ Regency
02 - Los Angeles, CA @ The Regent
04 - San Diego, CA @ Observatory North Park
08 - Denver, CO @ Ogden
09 - Lawrence, KC @ Granada
10 - St Louis, MO @ Delmar Hall
Read More